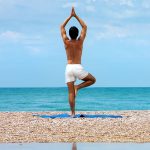 Ready Moves
If you're looking for something that feels more like a real yoga class, the YOGAmazing app is just for you. This is a podcast-style app, and it currently has nearly 500 episodes available to stream or download.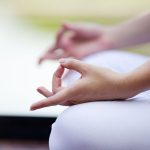 Pose Up
Gannon is for Ashtanga yoga lovers. This is a style that follows a specific sequence of poses. In other words, you won't get a ton of varied workouts with this app. It's great for individuals that find calm with a steady routine.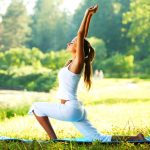 Portably Fit
If you don't mind your yoga demonstrated by a cartoon, Pocket Yoga offers a series of practices designed for different goals. Each of these categories offers up to a 60-minute practice option from cardio to detox and flexibility.
CHIC & YOGI
I'm a professional blogger, journalist, mom and single gal. I love my what I do, and my daughter is the best part of my life, but trying to meet deadlines, be on time for pick-ups and drop-offs, and be photoshoot ready all in the same day sometimes leaves me feeling like I'm trying to juggle Jell-O. Finding balance in my life isn't always an easy task. When I feel like life is pulling me in a million different directions — occurring more often than not — I like to duck into a yoga class early in the morning. It's my 60-minute escape where I can turn off my phone and just breathe, which sets the tone for the rest of my day. There's something about matching your movements with your breath that centers you and brings you back to what's important. Within this space, an individual is able to silence the noise of chaos and stress. Yoga is my happy place and I cling to it every chance I get.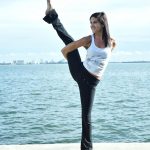 ABOUT THE AUTHOR
› The former Miami Editor for DailyCandy, Ginger Harris has been featured on Today as well as in Marie Claire and Self. She's also a Guest Style Expert for NBC6, and the fashion blogger behind Electric Blogarella; ElectricBlogarella.com.