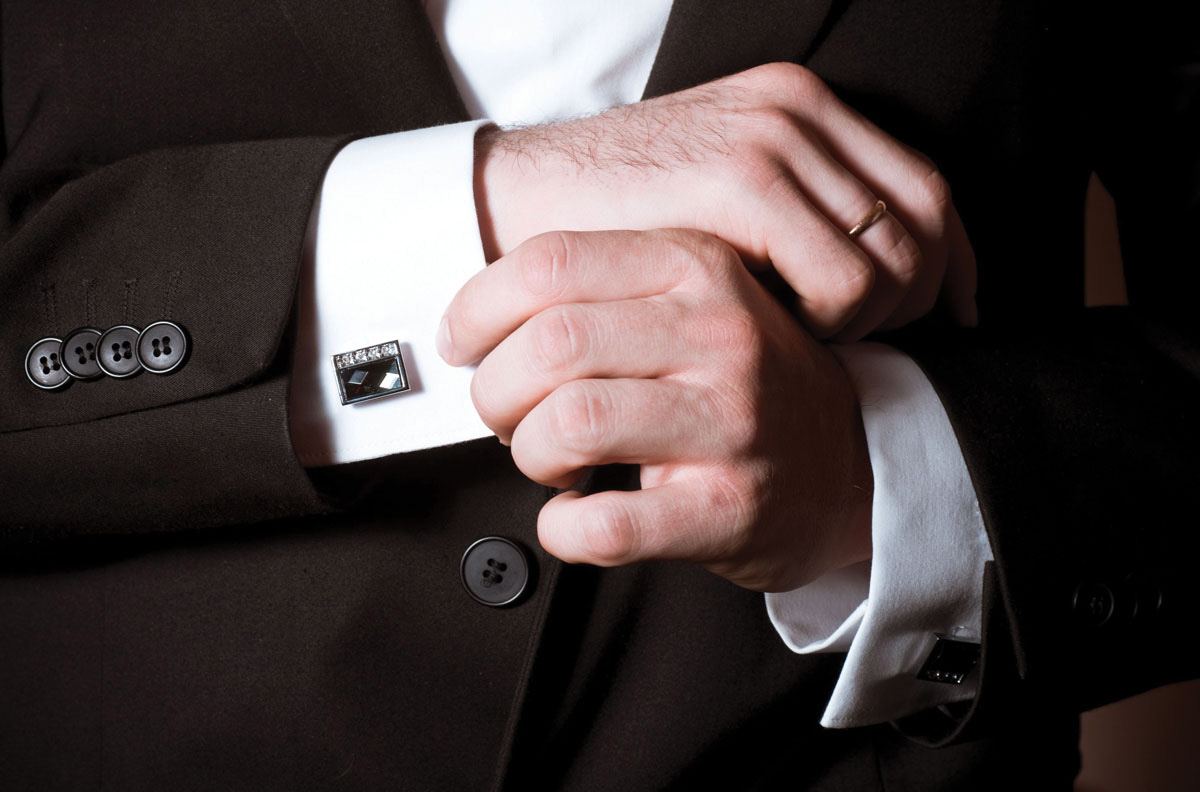 Do use your socks as an accessory
If your pants are tailored correctly, your socks should be able to make as much of a fashion statement as your outfit. Match them. Mismatch them. Roll them down. Heck, you can even wear a different design on each foot and see who notices. Socks are a man's best friend, and just like underwear, try to avoid going commando unless the shoe demands it.
Do Add Pocket Square Pizzazz
Colors, patterns and textures are endless choices for pocket squares, making it an easy and eye-catching conversation-starting update to any jacket. Take your style to the next level with a signature fold. Start with the classic 2-point fold and work your way toward the 4-point crown. If you can master the 1-point roll, you will be immediately rewarded with broader-looking shoulders.
Don't Wear A Bowtie just because
The bowtie is the most classic of all ties, with the art of the neck-knot dating back to the 1700s. But, unfortunately, with so many guys wearing loud, colorful varieties to formal and informal events alike, they've become severely over-played. Instead, bring back a regular tie by playing with different colors, widths and knots. Save your bowtie collection for another decade.
Don't ever ignore Your Shoes
They say you never truly know someone until you've walked a mile in their shoes. Well, your shoes are telling us what we need to know about you. A nicely buffed shoe says you roam this Earth knowing that your footprints make a difference — and a good first impression. Don't let your footwear down by skimping on routine upkeep before you head out on the town.