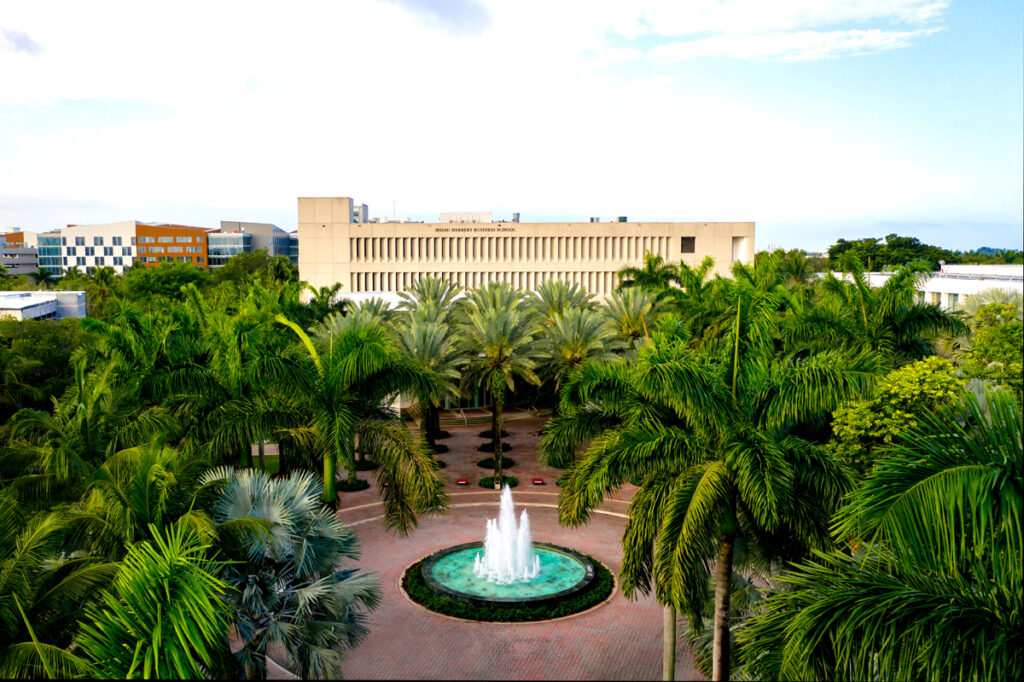 Miami, a mecca for international commerce and tech entrepreneurship, continues to flourish as a new hub for cryptocurrency and blockchain innovators. As a main higher education institution in the region, Miami Herbert Business School supports this unprecedented momentum by preparing future leaders with the knowledge and decision-making skills necessary to enter and thrive in this growing arena. "We are not only looking at what is happening in the city in the short-term, but also at what is happening long-term in business communities worldwide," says Business Technology Professor Robert Wayne Gregory, referring to how disruptive technologies are gaining strength around the globe. 
BTE students are immersed in the many intersections of business and technology — as well as being encouraged to think outside the box. "Students learn about technology so they can facilitate productive conservations with engineers," says Ola Henfridsson, PhD, Professor of Business Technology. "They learn about business in order to facilitate the creation of viable business applications of these new emerging technologies."
Miami Herbert's full-time MBA currently incorporates two key BTE courses: Technology & Innovation and Artificial Intelligence For Business. "In Technology & Innovation, we first look into some of the core technologies such as blockchain and machine learning," says Prof. Henfridsson. "Second, we delve into the strategic management of technology innovation; the dynamics of technological innovation as it is expressed in terms of standards battles, modularity and platform competition. The course furthermore deals with how to formulate and implement technological innovation strategies."
Blockchain, for instance, enables opportunities in digital transformations but also carries limitations and risks amid developing regulations in a still emergent industry. "If you are innovating blockchain technology, you are essentially operating in a space with significant uncertainty," says Prof. Gregory, who teaches a course. "MBA students need to learn how to make decisions in such a context. They need to understand the opportunities and also the regulatory issues and risks because they are going to have to manage these once they take any managerial position in the blockchain industry."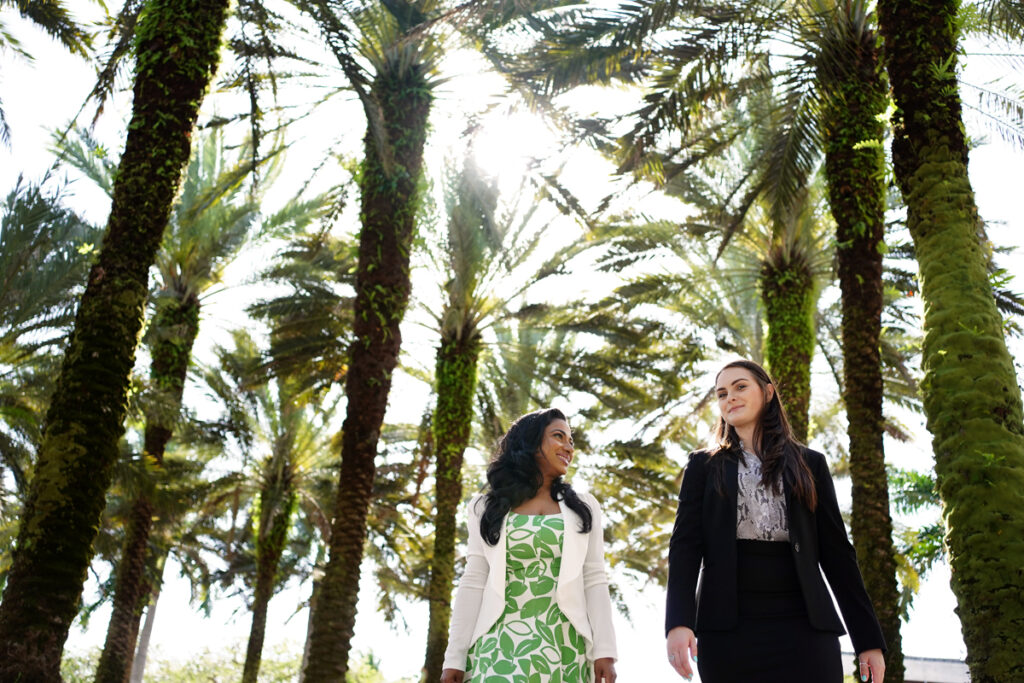 Moreover, the Artificial Intelligence For Business course takes students into the unprecedented improvement in the performance price ratio of computer processing technology and data storage and management and how this potential is turning into a new business reality. AI is everywhere: self-driving cars, robotic technology and language technology. This groundbreaking course gives students the knowledge to help businesses large and small get the most out of this emerging world, including AI capability, data management, user-centered design and platform governance.
Starting in 2022/23, the BTE Department will offer a Blockchain & The Internet of Value course focusing on this innovative new fiscal technology and its promise for a variety of business applications. It will provide an understanding of the current direction toward Web 3.0, a new form of decentralized connectivity based on blockchain technology that enables the tokenizing of creator data, essentially returning creative control to the user. The curriculum offers basic knowledge of blockchain as it manifests in its business models and use cases, etc. It then covers themes such as decentralized finance, the crypto ecosystem, on-chain analysis, regulation, tokenization, non-fungible tokens, and global perspectives on blockchain adoption and diffusion. "Currently, we have top tech companies monetizing information about us as a business model for advertisers, but we can already see how that market is crumbling," says Gregory. "Web 3.0, or the Internet of Value, will offer new business models in which creators will be able to close the gap between ownership and control."
To make essential knowledge even more accessible, Prof. Henfridsson says, Miami Herbert is also planning to launch an online Master's program in BTE. Even with its worldwide impact, UM and Miami Herbert Business School are — and always will be — Miami-centric. "The BTE Department is super-focused on the local context and seeking to work with local alumni," he says. "This is especially so now with ongoing research into blockchain and cryptocurrency. In fact, one of our freshmen, Zsa Zsa Goldstrom, recently co-authored The Entrepreneur's Guide To Creating And Selling Cryptocurrency And NFTs."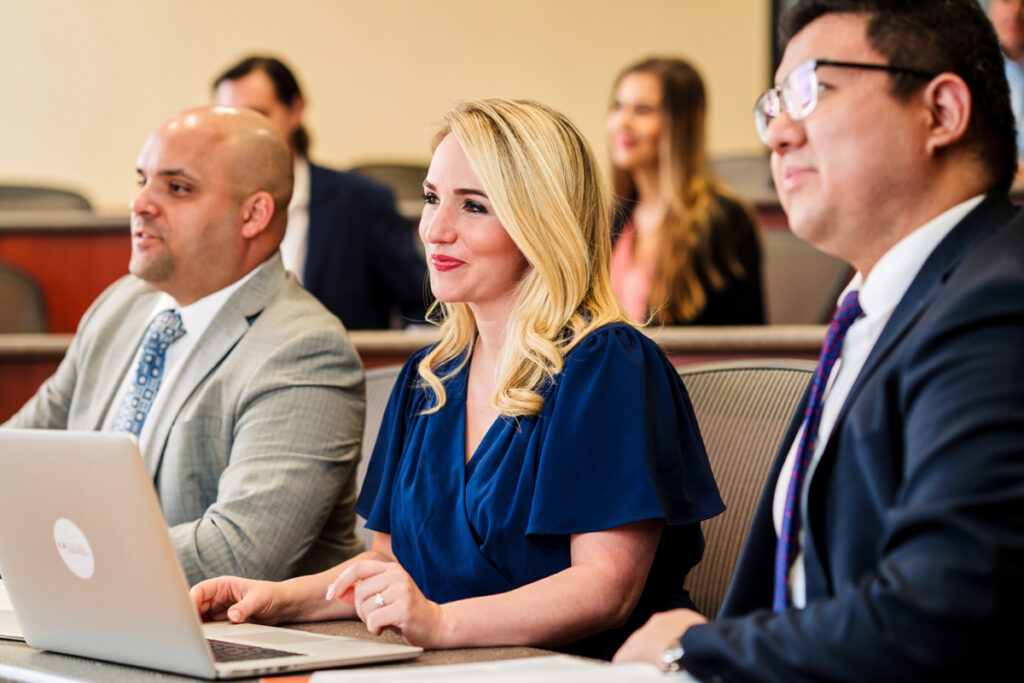 The BTE Department builds on the strong reputation of Miami Herbert's top-notch faculty using innovative teaching methods. It is an institution with strong industry networks and active student groups and faculty networks including the student-led Cryptocurrency Club and Miami Launch Pad.
In addition to targeted courses, students seeking a career in cryptocurrency or blockchain receive the benefit of learning in the epicenter of industry activity with reach to major events like The North American Bitcoin Conference and Bitcoin 2022. Students also enjoy mentorship opportunities, often including connections to alumni working in the field. "I cannot think of any other place in the world than Miami that would be a better fit if you want a career in this industry," says Prof. Henfridsson, adding that the advent of blockchain has set into motion the fastest adoption of any technology since the Internet. "Going into crypto right now is like going into the Internet space in 1997."
With such a prospect for continued growth, Miami Herbert faculty are not slowing down their forward-thinking approach. Additional courses are already in development including Management of Digital Transformation, a new online MBA course designed by Prof. Gregory, and, set to launch this May as part of the University of Miami's partnership with educational platform provider 2U; Herbert.Miami.edu.