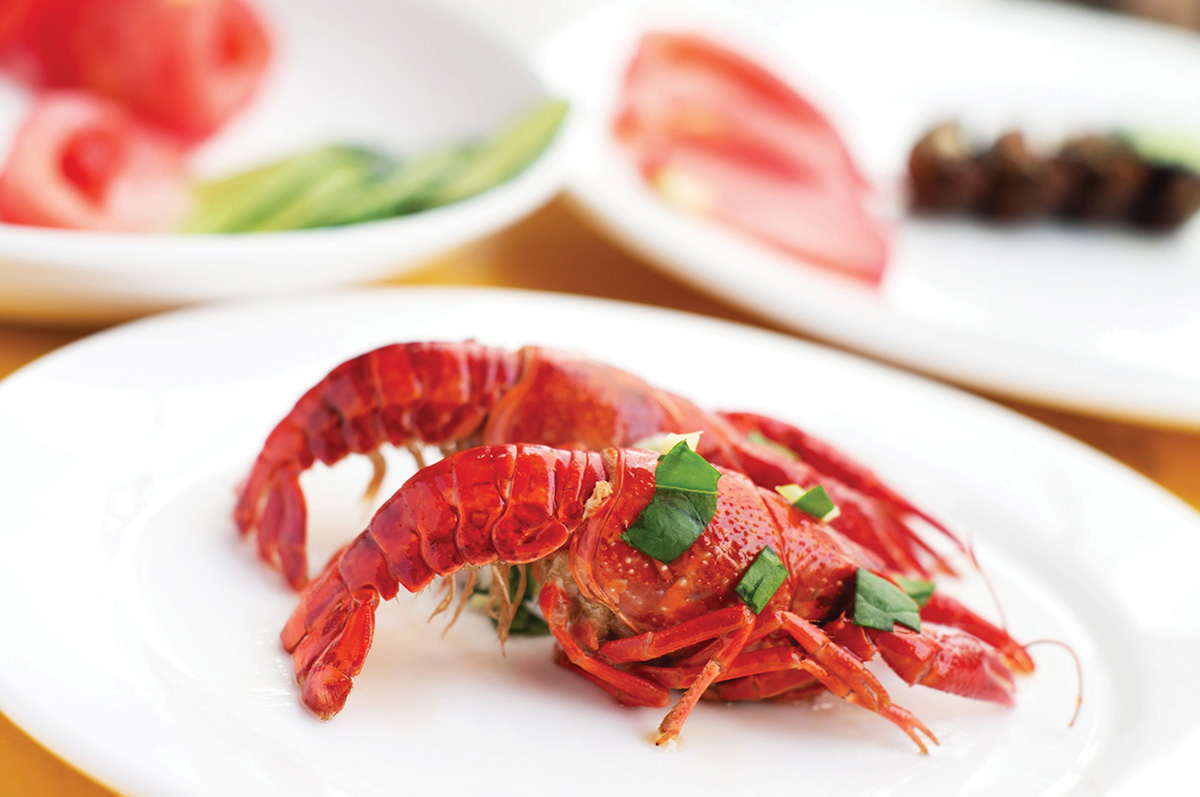 The only meal more Cajun than étouffée and beignet are cooked crawfish/crayfish a.k.a. miniature freshwater lobsters that have been residents of The Pelican State long before The Louisiana Purchase. They're so prevalent that Zapp's Potato Chip Company invented the Spicy Cajun Crawtator flavor in their honor and Bayou Teche Brewing created the peppery Saison D'Ecrivisses to pair specifically with their consumption. Crawfish Boils are a type of Creole cookout that combines the best of what a down-home BBQ and New England clam bake has to offer…and this year the party is coming to you.
Louisiana Crawfish Company started in 1985 and 3 decades and over 1 million pounds shipped later, they're still at the top of the supply food chain. The family-run farm sends live stocks of bait, field run (medium), select (large), jumbo and even pet crawfish for aquarium hobbyists wherever Southwest Airlines or FedEx goes. When the pros order, they go big or go home as the smaller ones aren't worth the effort of shipping or shucking. Louisiana Crawfish Co.'s online store sells everything you need for a successful crawfish boil — from the mixing paddle to the propane burner. What's more, their instructional videos on YouTube will take you from trainee to top chef. Soon you'll be customizing your own recipe with andouille sausage, potatoes, corn and lemon before sending it spilling over newspaper in a steaming pyramid. The season traditionally starts this month and goes through June; LaCrawfish.com.
Cajun Grocers is for those cooks who weren't blessed with Bubba Gump's God-given skills for seafood. They'll do all the dirty work of selecting, seasoning and cooking whole crawfish (or just the tail meat) and forwarding them to you for quick and easy Jambalaya or Gumbo recipes you can serve at home. You could also tweak familiar flavors with the help of some Cajun inspiration. Tailgaters rejoice when they catch hold of fried soft-shell crawfish po' boy sandwiches and diners delight when sampling ravioli they thought was stuffed with lobster. Every purchase is shipped in a dry ice-filled cooler to ensure fresh products remain frozen until ready to prepare; CajunGrocer.com.
The Fish House's annual Mardi Gras party has a placeholder on the calendars of many for the second week in February. The combination restaurant/dive bar/music venue celebrates Fat Tuesday the Miami way — until the break of dawn. The 11th iteration starts at 6 p.m. on Jan. 17 with bead-throwing, gets a little sweeter with slices of multi-colored King Cake and continues with an authentic New Orleans-style oyster roast and crawfish boil. Drink specials abound while live bands show you their jazz hands and blues scales during a French Quarter fête in Kendall; 10000 SW 56th St.; TheFishHouse.com.
Whether you know these crustaceans as crawdads, mudbugs or don't know them at all, find out a way to discover why the rest of the country goes crazy over crayfish.