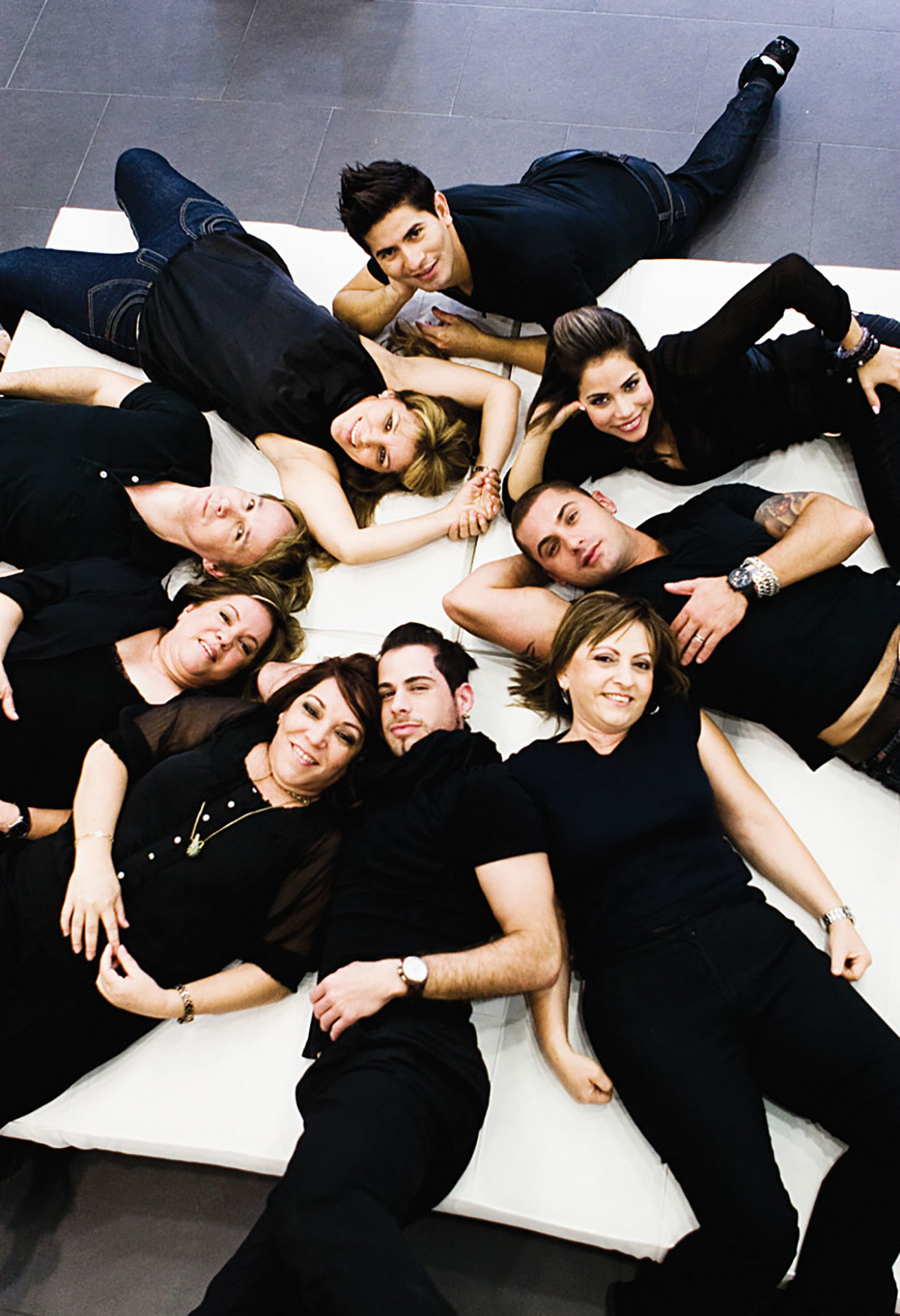 When it comes to hair, every girl can relate. It's common knowledge that hair can make or break a look. After all, bad hair gets the wrong type of attention, no matter how fabulous the rest of your outfit looks. But great hair really gets heads a-turnin'. So my intense nervousness on the drive over to Studio D by Paolo Salon is perfectly understandable, right? As it turns out, I had no need to worry. Of course, the fact that I got lost en route didn't help, but that's another story.
So, who puts the "D" in Studio D? That would be Dinho, a hairstyling prodigy who, by 10, had already picked up a pair of shearing scissors and already knew his calling in life. At 13, he was enrolled at a private school in Brazil, learning the tricks of the trade and the art of hairstyling. By the time he was 15, he already owned a salon and was quickly making a name for himself in the industry.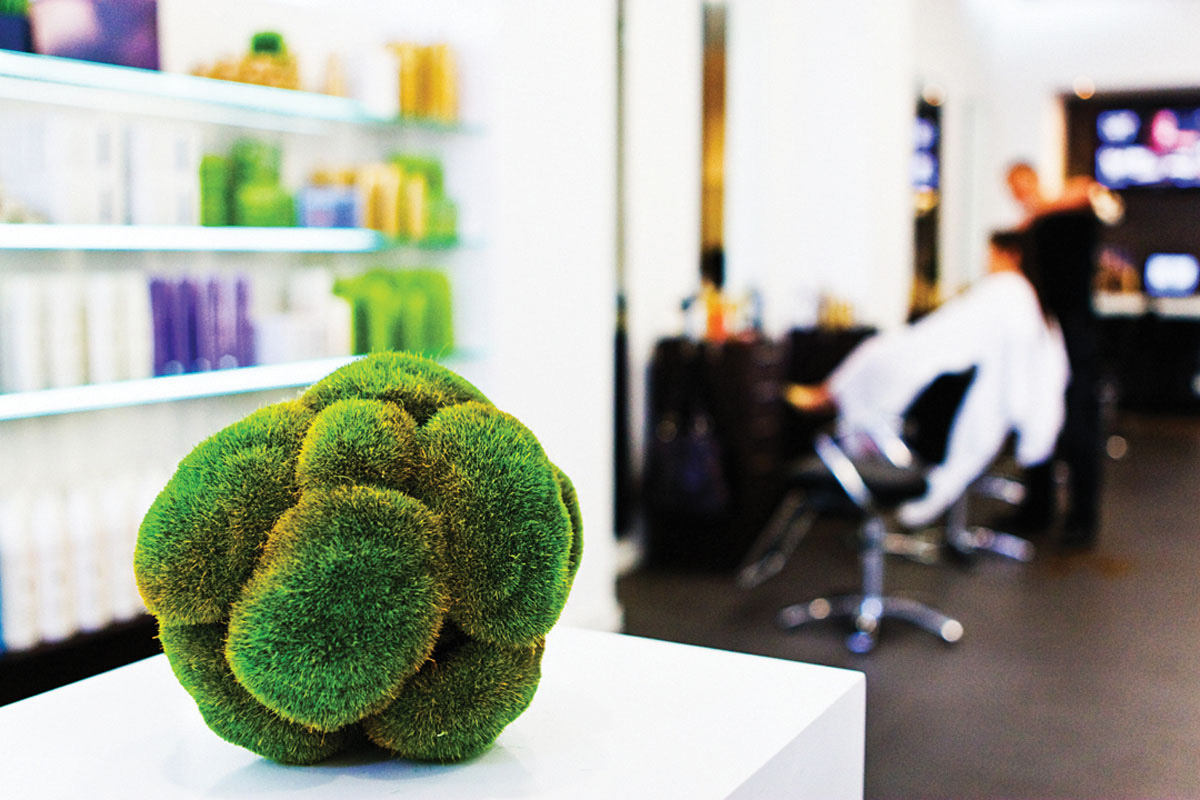 But as we all know, great hair knows no bounds, and neither does Dinho. He crossed borders to the U.S. and now, 10 years later, he is one of South Florida's top hairstylists, and the featured hair artist for Studio-D by Paolo Salon.
And honestly, where better to take your tress talents than Miami? Julian, Co-owner of Studio D, could not have explained it better: "The Magic City has quickly risen as one of the fashion capitals of the world; Brickell is the pinnacle of professionalism within this stylish city," he says. "This creates a niche of style-meets-sophistication that Studio D by Paolo Salon welcomes. We are here to help residents play the part with a look that gives them that winning edge." Trust us, this salon knows what it's doing.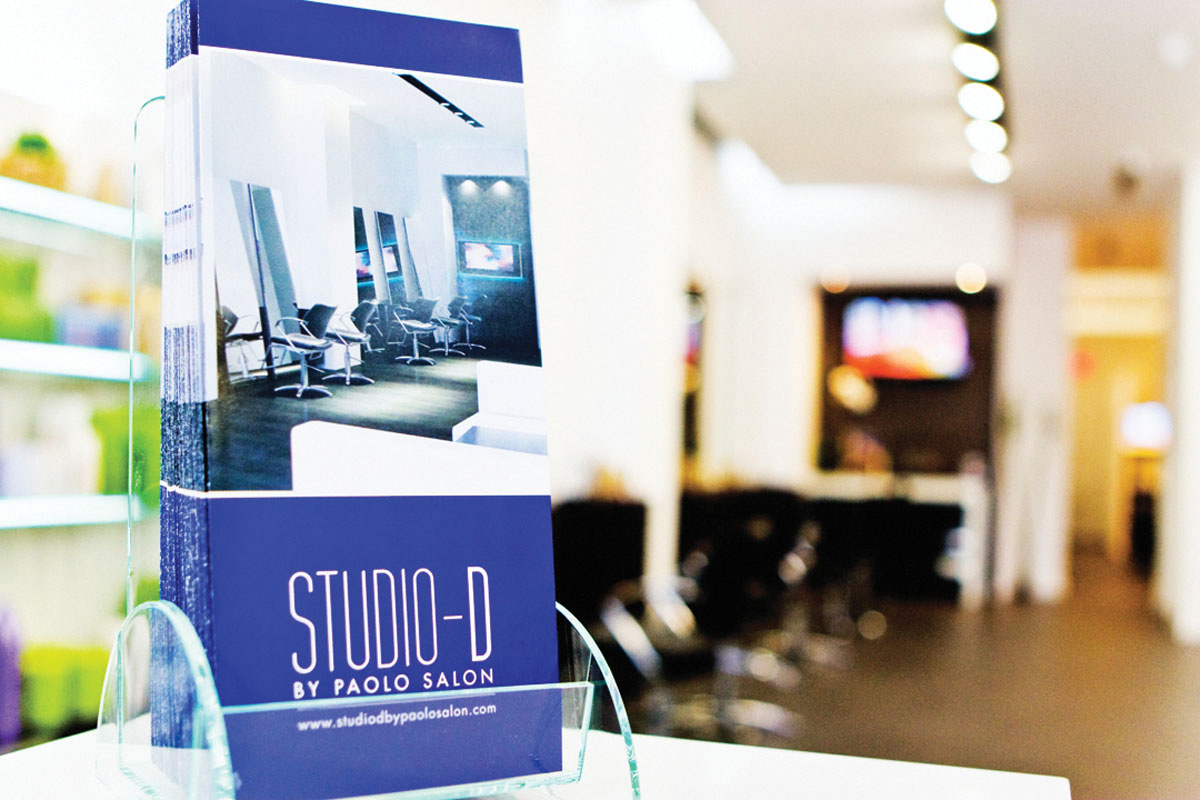 Once I entered, I knew I was taken care of. Within the first few minutes, I met Dinho, my "mane artist," as they're called, and owner of Studio D. In the next instant, I was already in my seat and Dinho was examining my hair. After a few looks and hair caresses, he said two words that would rock my damaged locks: "Bamboo Treatment." After giving him a pseudo-nervous look, he said, "Let's get started."
The bamboo treatment, formally named Midollo di Bamboo, is a treatment that fortifies extremely weakened and damaged hair using, you guessed it, bamboo. It also is used to infuse important minerals into your hair, giving it a healthy, mega-watt shine. After washing my hair with the restructuring shampoo, Dinho began systematically putting in the masks and lotions, which had to be left in for 30 minutes. That's when we took the opportunity to tour the space.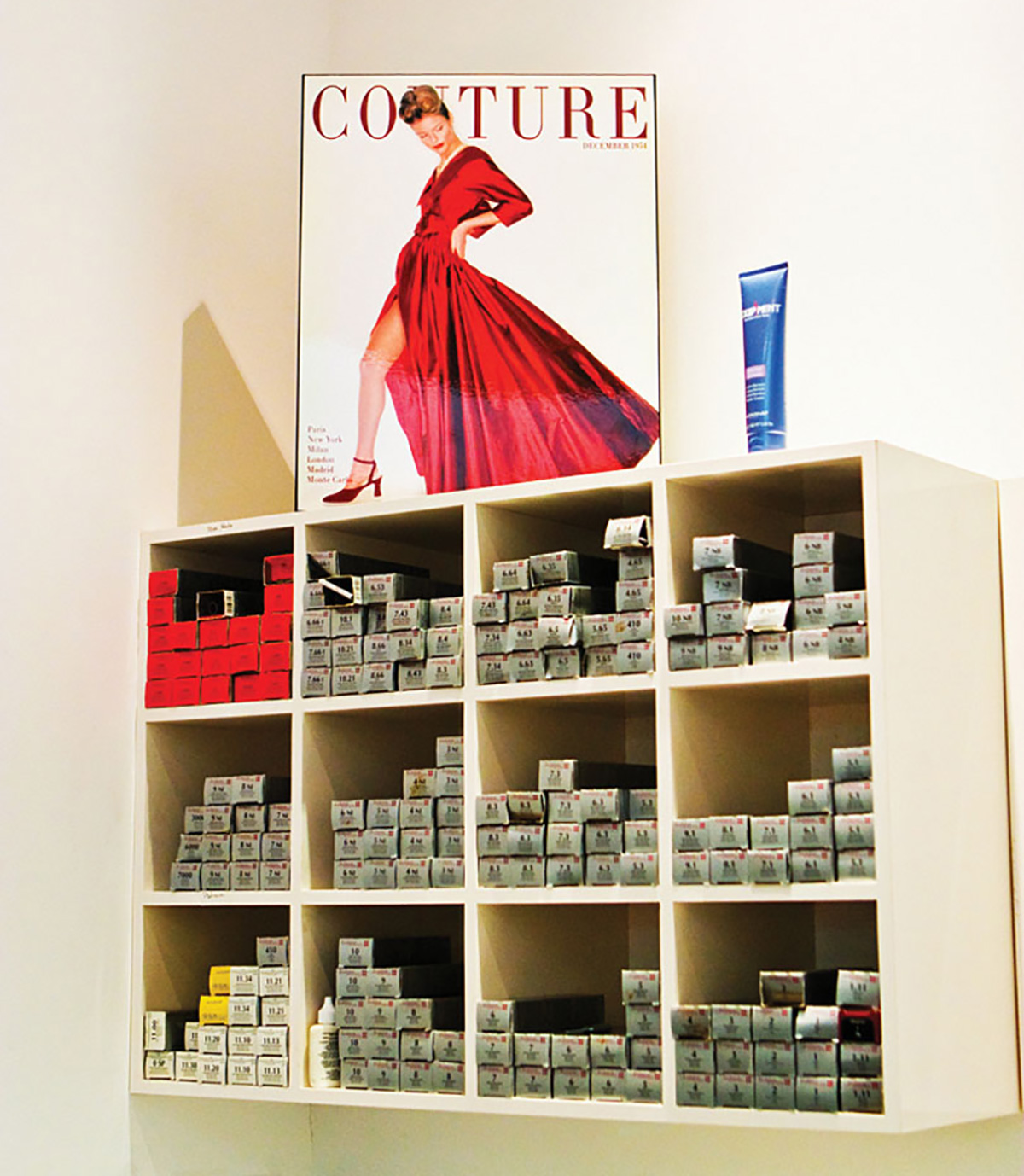 While walking with Dinho, I realized this wasn't just any salon. They don't just deal with hair and nails. Studio D truly is full-service. From the usual suspects, including hair color and styling, nails and waxing, to the less common salon practices of facials, massages and make-up, Studio D does it all. To add the devilishly good-looking icing on the cake, Studio D introduces the newest offering to join their already extensive list of services: Studio D Medical Spa, offering Botox, Juvederm and laser hair removal. After the tour, it was time to put Studio D to the test: Were my tresses tamed? I was about to find out.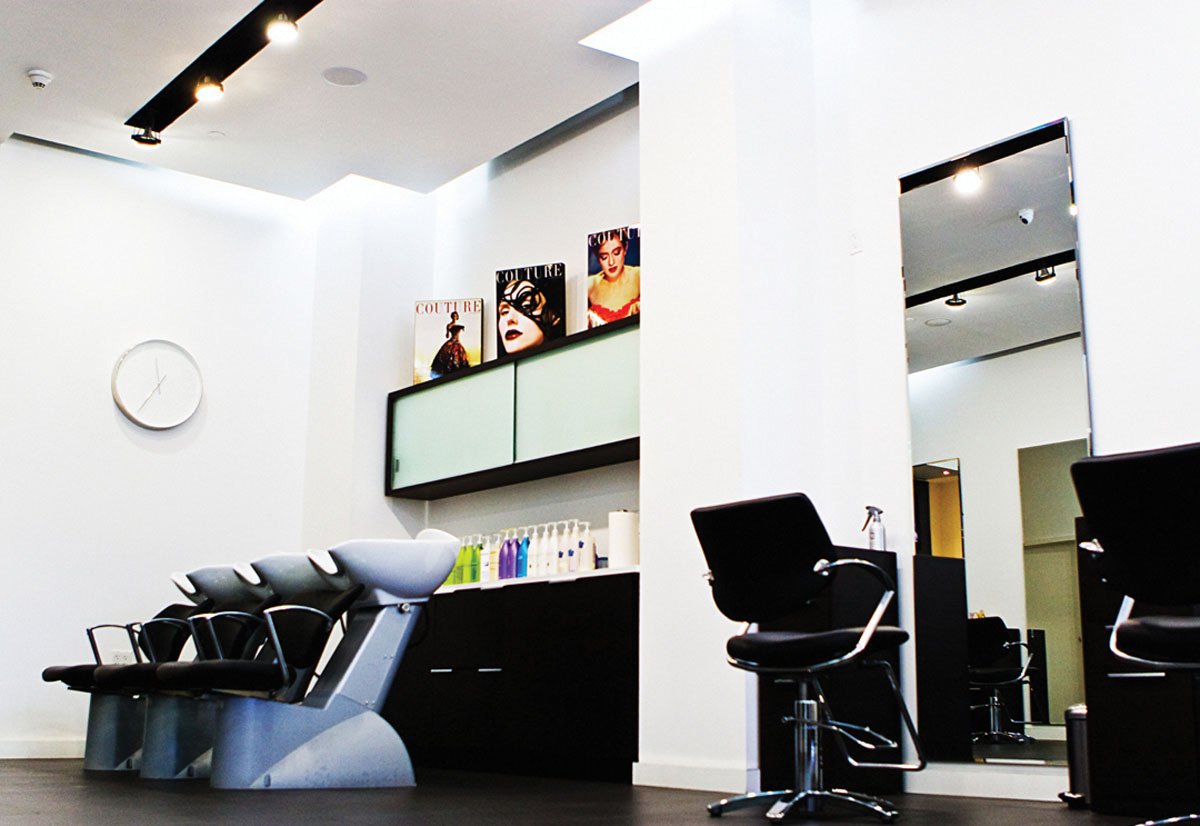 As it turns out, the Bamboo Treatment was just what my hair needed. Once the blowdryer was on and the styling began, my hair had a totally different personality. Section by section, my hair was looking better and better. After about 30 minutes, the dryer turned off. Who was that girl in the mirror? A quick Chi ironing added a signature finishing touch. But that wasn't the end of it. Time for my nails!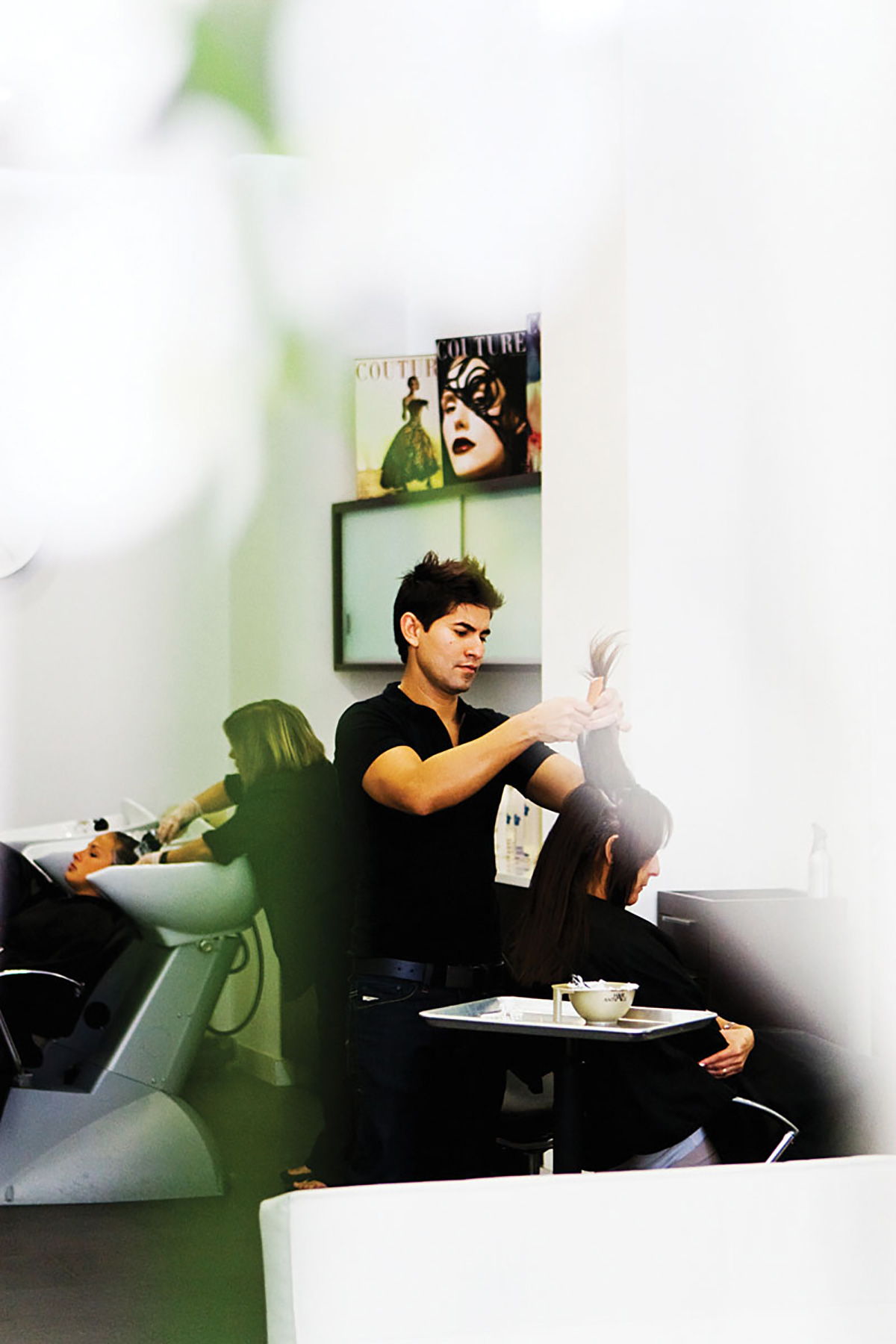 I was taken to the nail room, where Solange, the salon's manicurist, was waiting for me. Not only would she be tending to my embarrassingly short, unkempt cuticles (eek!), but also the strategically placed flatscreen TV could keep anybody entertained (possibly over-stimulated). Approximately 20 minutes later, I was able to add my nails to my very own "fab" list, a previously impossible feat for me.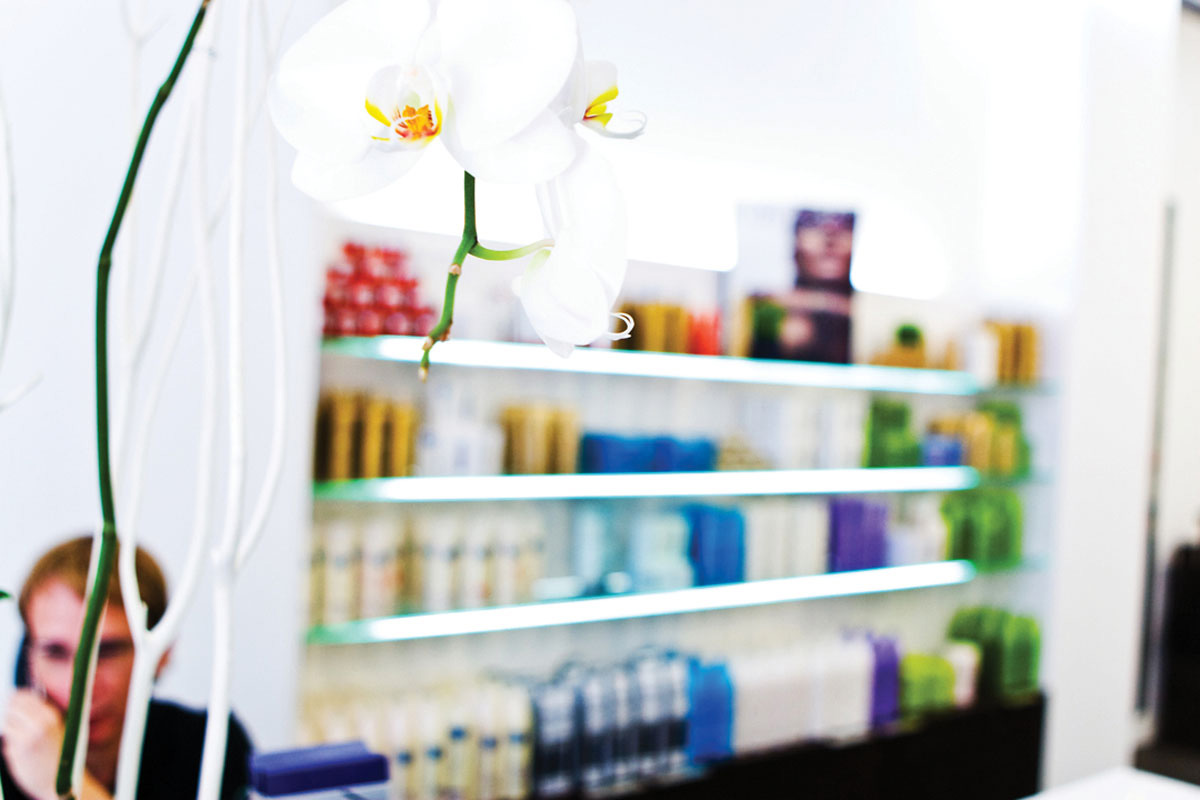 From the small, local specialty salon to the happening "it" salon it's grown to be, Studio D has no plans to stop evolving. "We've quickly grown beyond our humble beginnings," explains Julian. "Our vision is to keep this momentum going and offering the best possible service to our customers."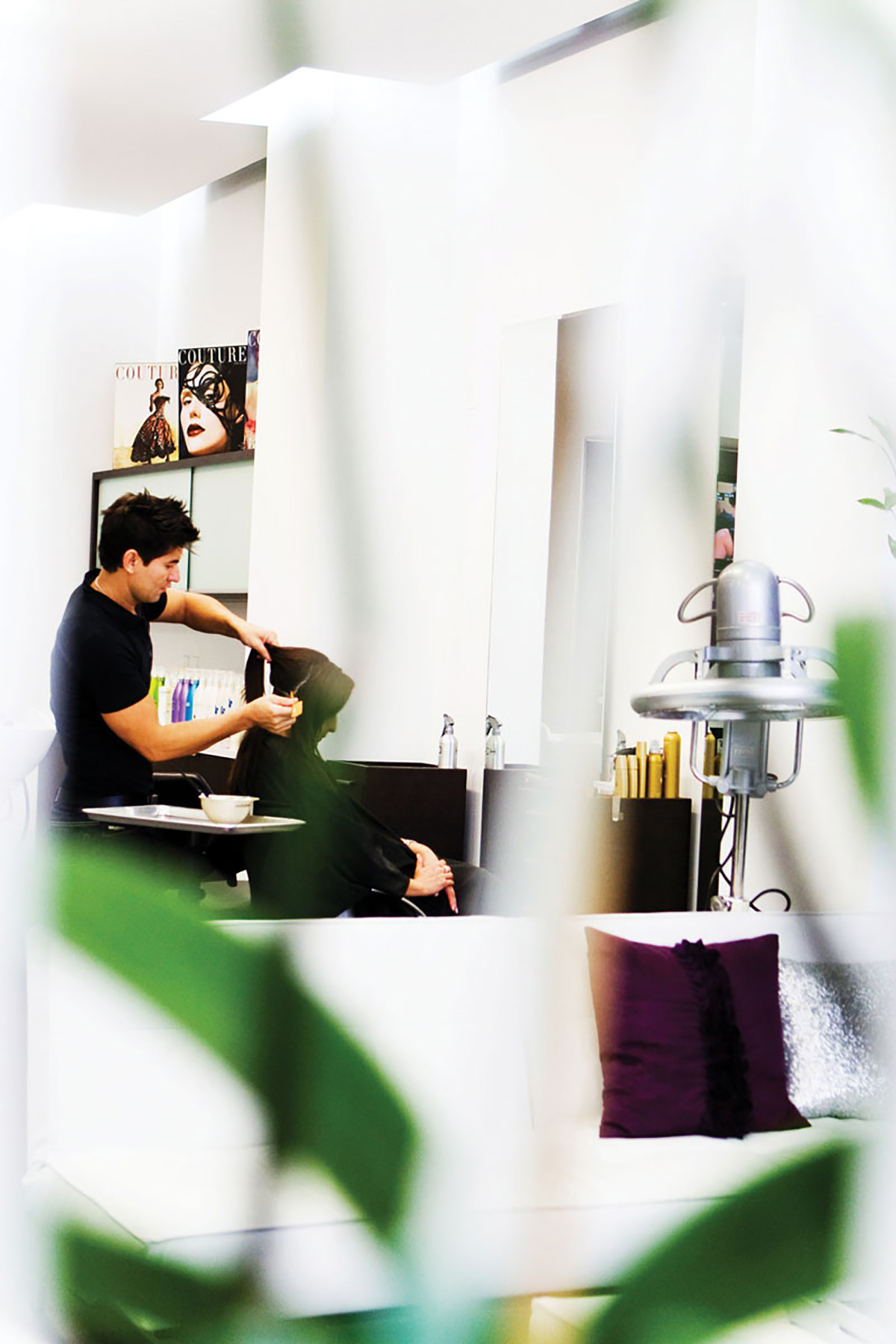 For Dinho, this rapid-fire growth has a fairly simple explanation. "Our greatest accomplishment has been the constant recognition our customers provide to us. It's rewarding to truly know that our services are respected, appreciated and recommended," says Dinho. "It is the absolute sincerest form of flattery."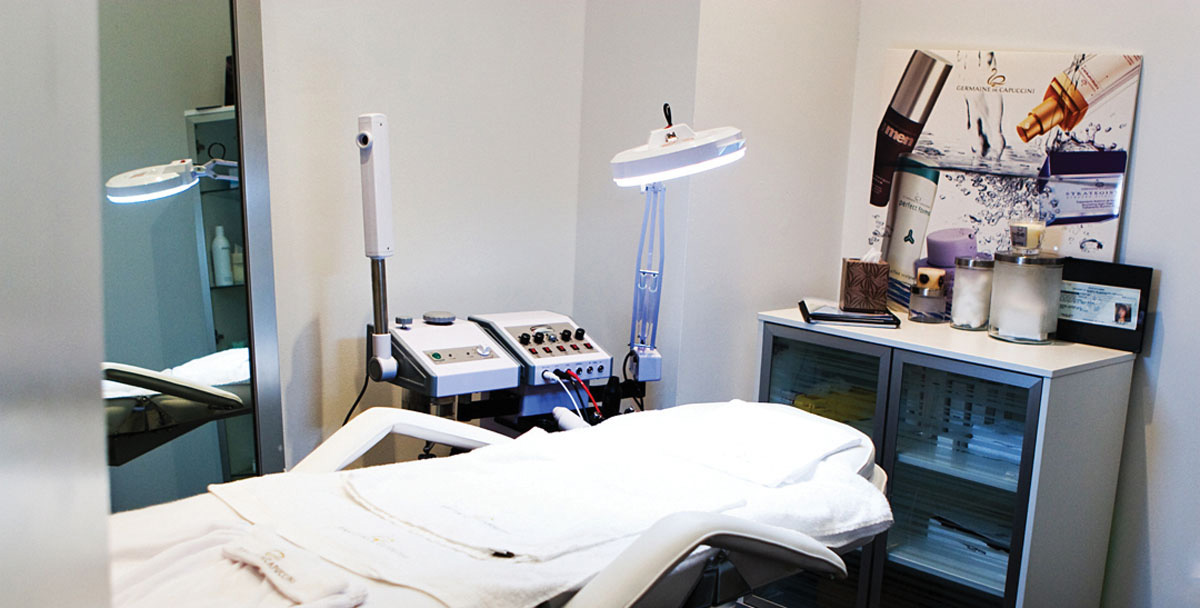 Stepping out of the salon, I was already receiving double-takes and looks. It wasn't too long before I started feeling like a model walking down the runway, noticeable by my newfound strut. And that's when I realized what Studio D by Paolo Salon really offers its clients: Confidence.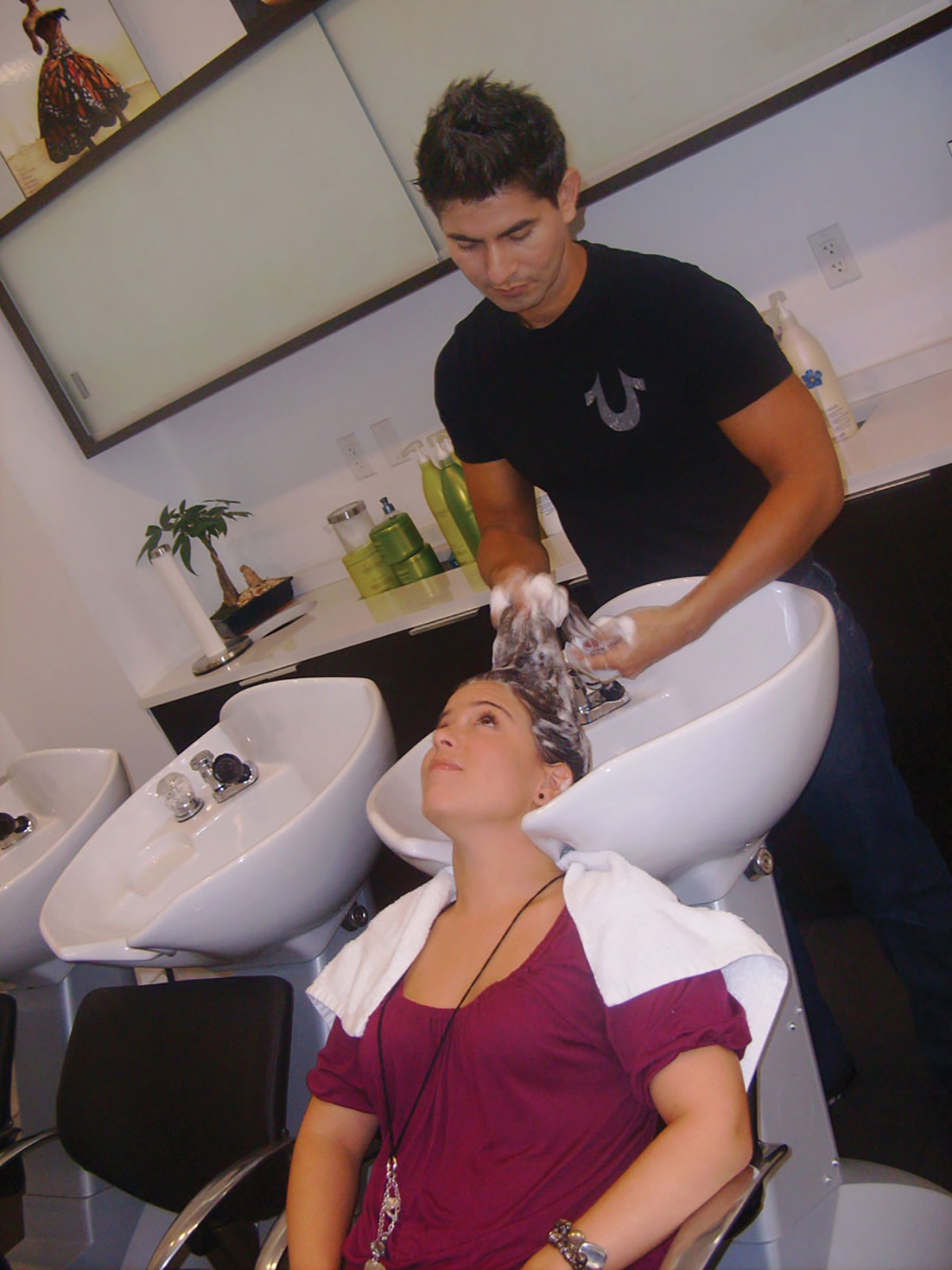 From A to Dinho
Studio D by Paolo Salon could not have started without their "mane" man, Dinho Payan. Born and raised in Brazil, he picked up his first pair of shearing scissors at the age of 10 and had a little fun with his brother's hair. From then on, he actively pursued a career in what would be his utmost passion in life: hair artistry. By the age of 15, he already owned a salon and was building a name as a prodigy, quickly becoming a force amongst the best in Brazil. He decided to take his talents beyond the border, learning new styles and crafts in a multitude of locations and eventually arriving in the U.S. Ten years later, he is now one of the preeminent stylists in South Florida, and the featured hair artist for Studio D by Paolo Salon. Among his many talents, Dinho specializes in full consultations with clients to help restore hair back to its youthful sheen, a service all of the "mane artists" at Studio D by Paolo Salon are trained to do, no matter the type of hair.
Fab Metamorphosis
The mane artists at Studio D by Paolo Salon believe in total transformation, and that includes these 3 hair revitalization treatments sure to get your hair in tip-top shape all year long.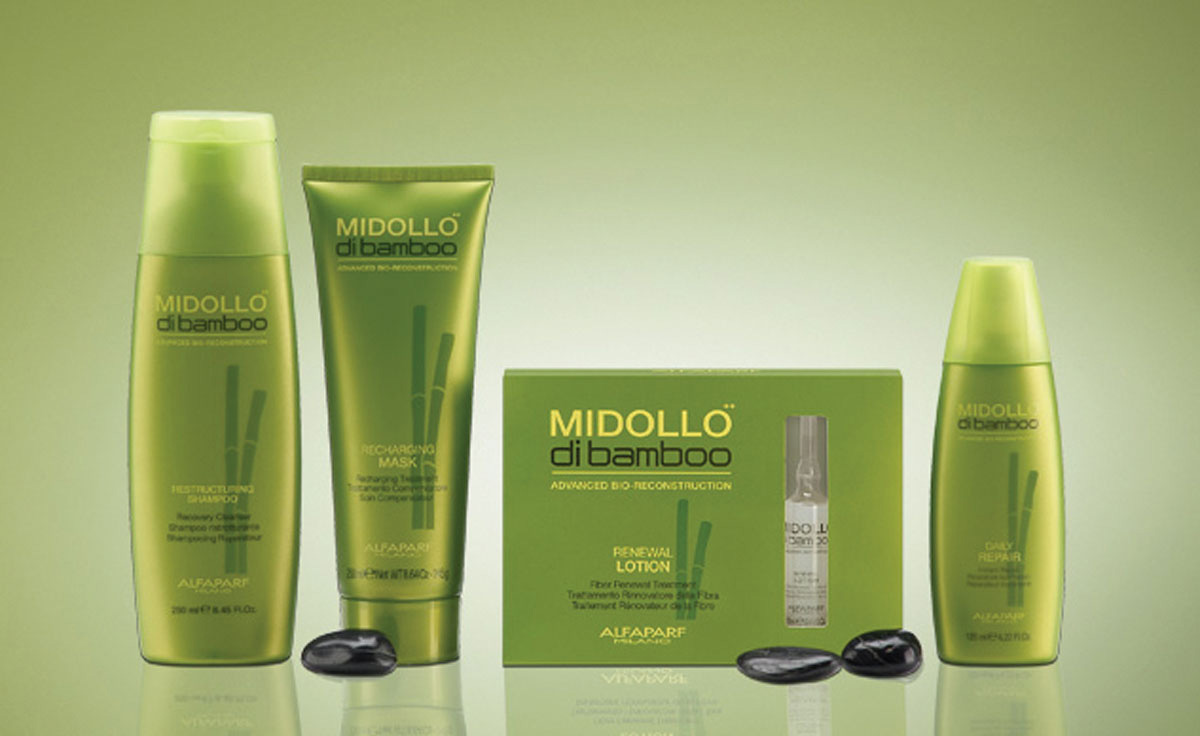 Midollo di Bamboo
This line of reconstruction and cauterization products are used to bring new life to severely weakened and overly damaged hair.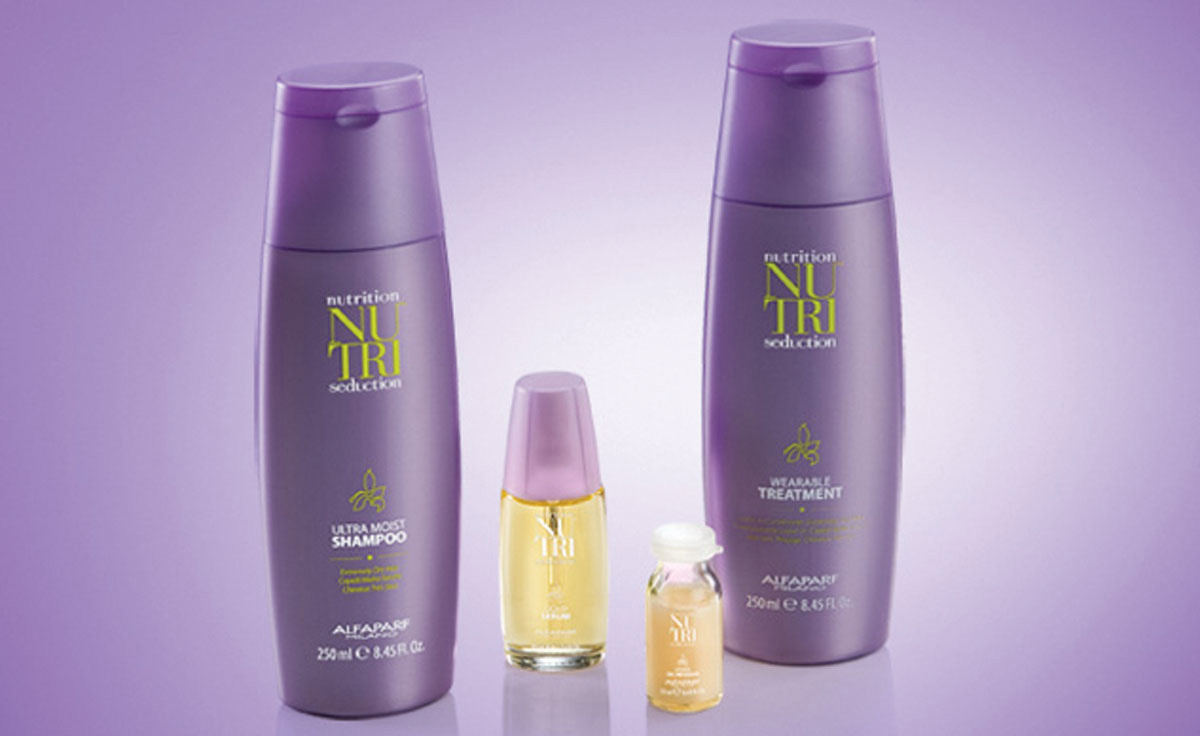 Nutri Seduction
Want your hair to look its best? This line of nourishing services for dry hair will have you flipping your hair with confidence no matter where you go.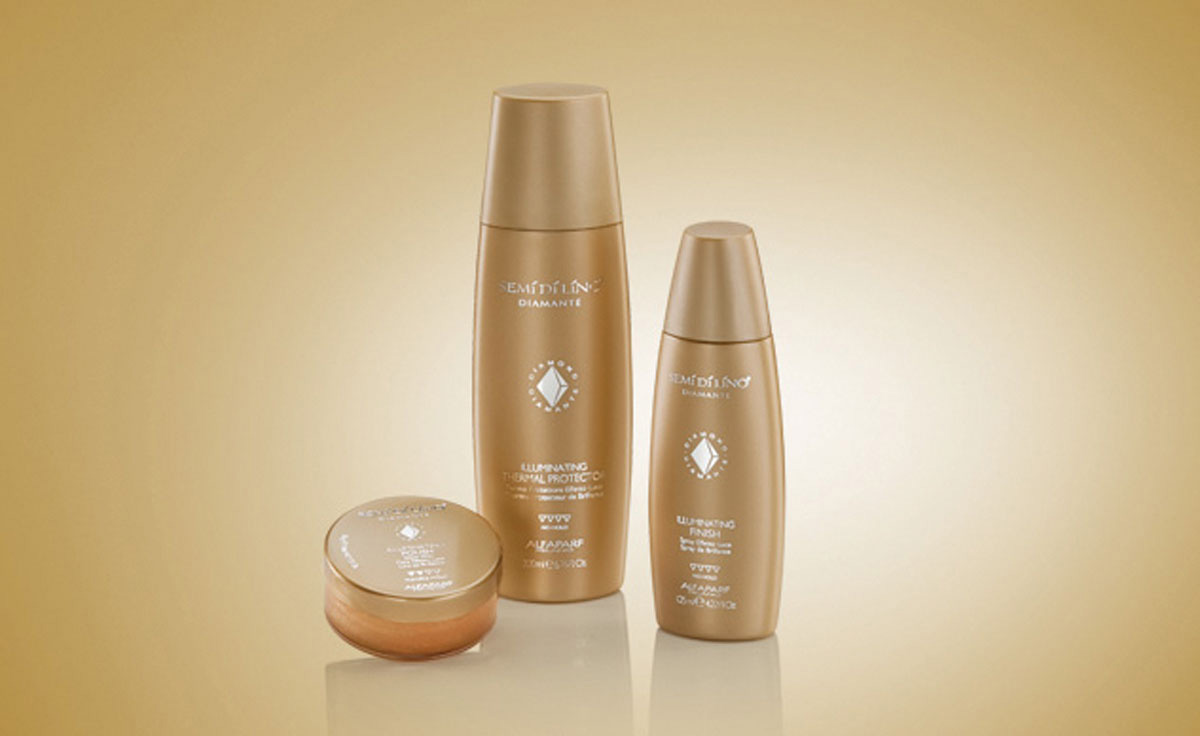 Semi di Lino Diamante
This stylish line of shine services works for just about every type of hair, so you can rest assured that no matter what your cut, your hair will shine.