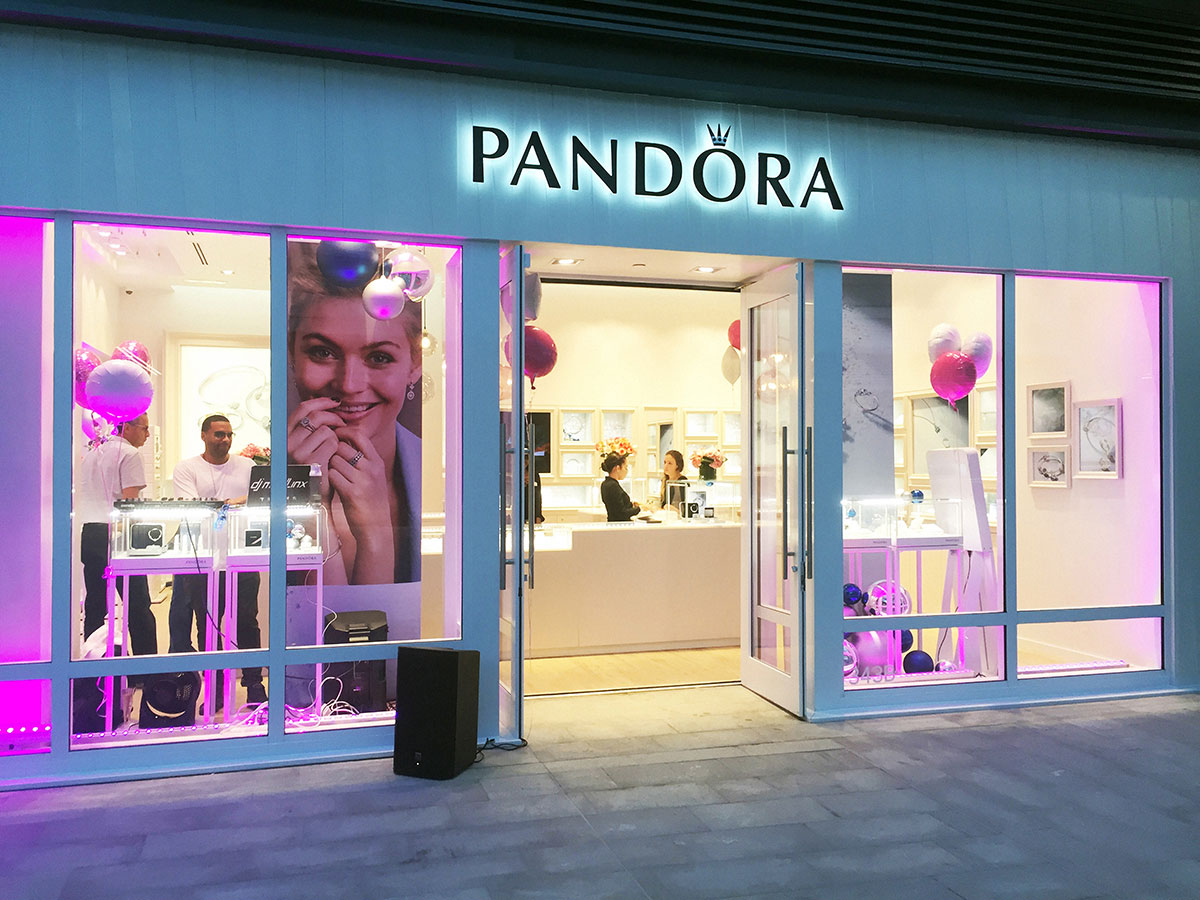 Now relegated to cold computer transfers and lengthy legal drafts, people forget that trade was once a dangerous and fraughtful business, only undertaken by those with the resources, wit and valor needed to make innovative dreams a reality. Spanning 86 years, numerous continents and 4 generations, The Boolchand Group has maintained just such a thrilling and expansive leap into the global economic consciousness, all while maintaining a world-class trade ethic focused on one overriding barometer: the happiness of the customers they serve. Now penetrating the North American market, The Boolchand Group's excelsior track record and familiarity with a smattering of emergent markets can only be a positive for the continental U.S. as a whole, and Miami in particular.
Established in 1930 by Indian businessman Boolchand Pessoomal Nandwani, the first Boolchand business entity was a shop providing Asian luxury goods located on the island of Curaçao. Specializing in ivory carvings, brassware and embroidered Japanese kimonos, this single shop, with its focus on both opulent and exotic lifestyle goods and respectful service to clientele, set a standard that The Boolchand Group has strived to emulate for the next century. The second generation of this entrepreneurial clan, helmed by Doulatram Boolchand Nandwani (known affectionately as "Dada") saw a number of significant expansions, including a second store opening in Curaçao and an expansion into the then booming market of Caracas.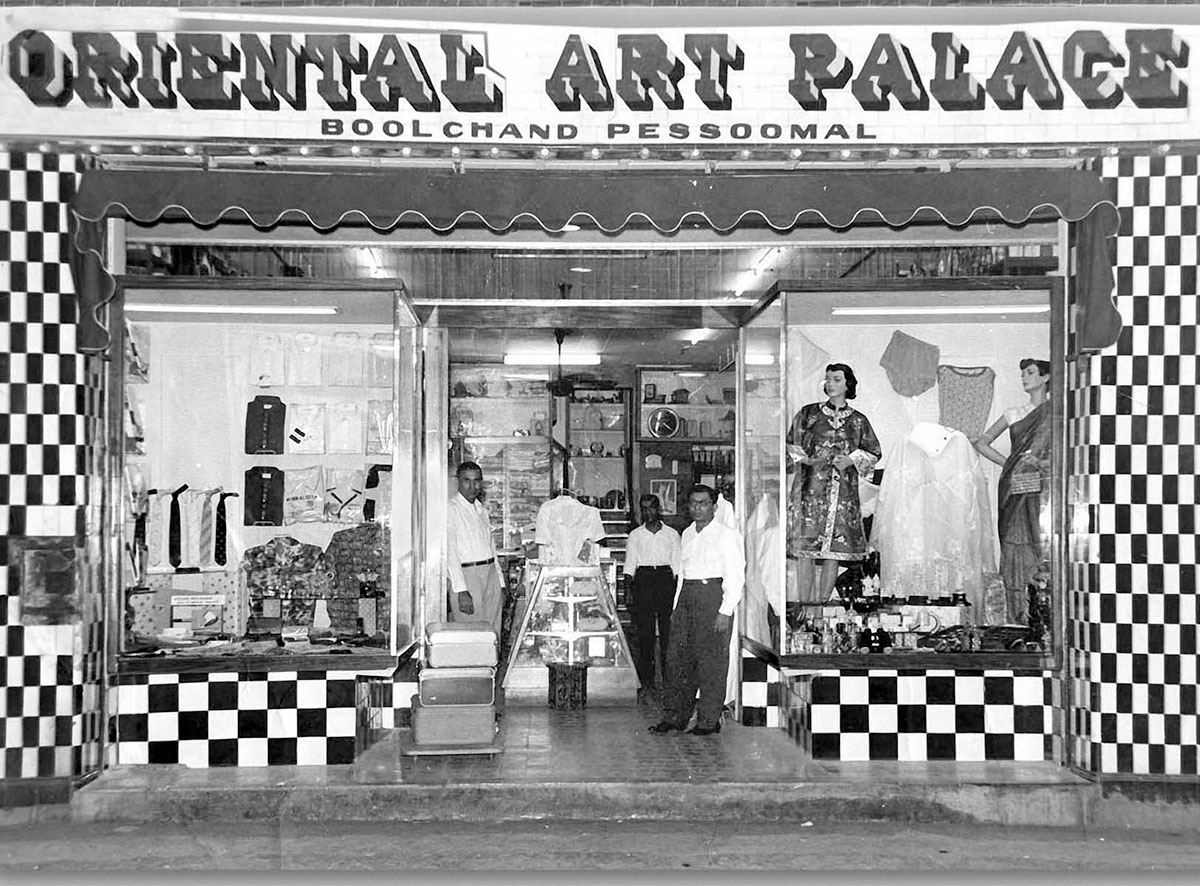 The very first Boolchand store, known at the time as the Oriental Art Palace, opened in Curaçao in 1930. 
The following 5 decades and two generations saw a protraction of the above successes, solidifying The Boolchand Group's interests across a backdrop of occasionally destabilized markets and intermittent civil strife. It was their ability to stand stalwart and adapt despite these pressures that made the company such an enticing collaborator for more established international brands looking for a foothold in southern markets. Starting with an exclusive distribution agreement with Marks & Spencer of London in 1970, The Boolchand Group has amassed an expansive and impressive list of brand partners, including Bose, Crocs, Canon, Samsung and watchmakers Movado. These partnerships delineate the timeline of a flexible distribution business supremely interested in satisfying whatever the modern consumer desires, anticipating and setting trendful expansions while continuing to provide a timeless style of customer service. From single storefront to comprehensive conglomerate, the story of The Boolchand Group is one of how one individual's savvy and determination has spawned a lasting legacy beneficial to everyone involved.
Jai Nandwani, Director of The Boolchand Group and a direct inheritor of the values of his family firm, recalls that more than anything, the living example of his forebears offered him a palpable pattern for success. "I grew up surrounded by hard-working elders who were tireless, passionate businesspeople," he says. "It was hard not to want to be a part of it — from the age of 8, I would accompany my father to the store on weekends…It was a valuable experience that really gave me a solid foundation for my current role." Representative of a generation responsible for a massive shift in consumer consciousness, Jai was on the frontlines for The Boolchand Group's entry into the digital marketplace. "So much has changed in the retail market over the last decade — from consumer demands and spending patterns to the e-commerce shift and heightened competitiveness in the retail landscape as a result," he says. "We've worked hard, through strong partnerships with Pandora Jewelry and other brands, to expand our business based on these new principles while providing a traditional retail mix."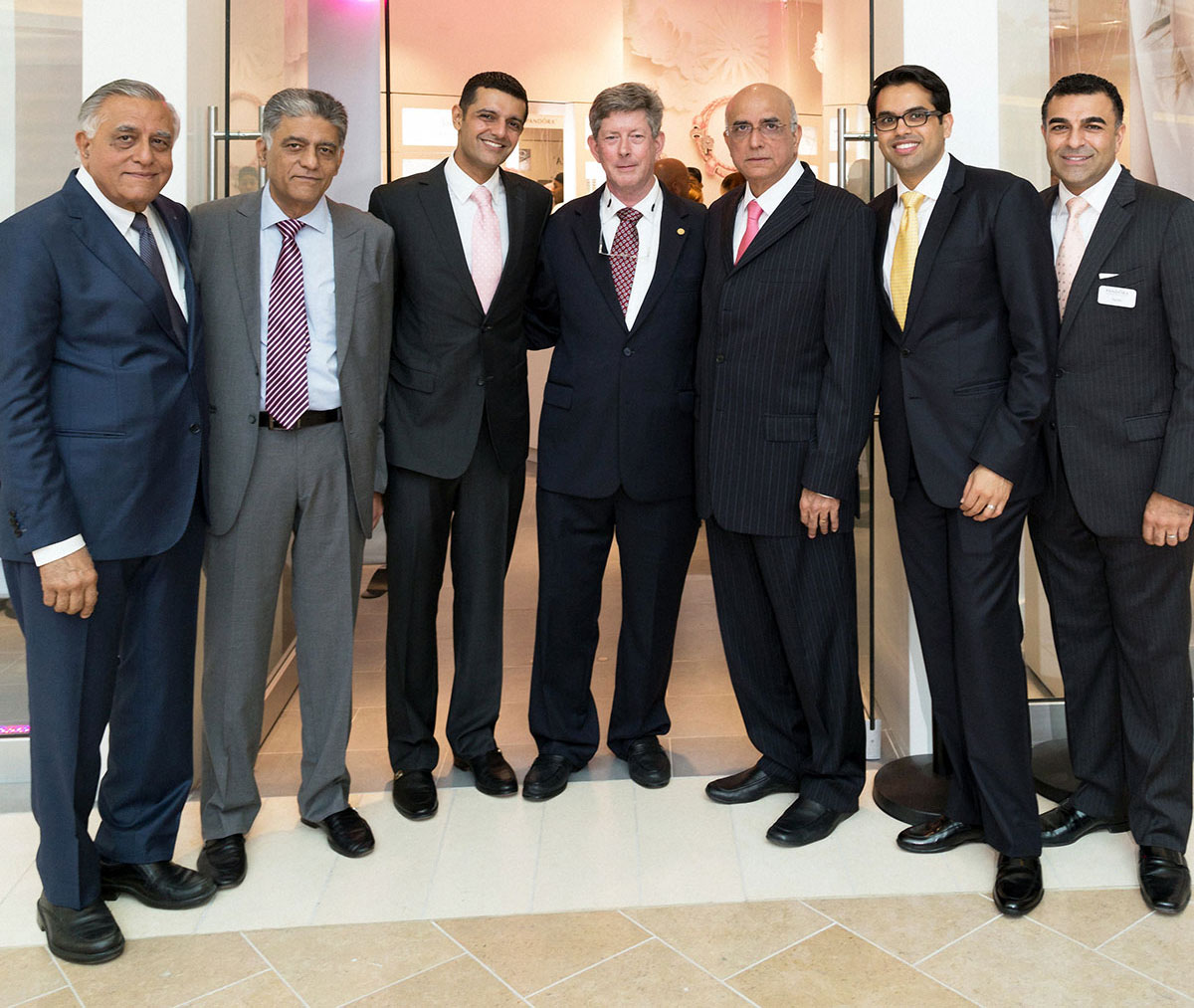 Ram Nandwani, Lachu Nandwani, Jai Nandwani, Andre Zwetsloot, Haresh Nandwani, Navin Nandwani and Ravee Nandwani.
Ravee Nandwani, another Director for the group and fellow 4th generational leader, has been working for The Boolchand Group since 1999 and believes that one of the keys to the group's prosperity is its successful melding of family and business. "It adds a rich layer of culture and sensitivity because it inspires passion and loyalty toward the workplace," he says. "With our organization, it's so much more than just a company. And that shows." Much like Jai, Ravee's entrance into the family business began at the base level. Starting by packing shipments and working in the warehouses after school and on weekends, he learned all facets of the family business and earned his promotion through the ranks, eventually managing large numbers of the Group's stores and spearheading its diversification into new markets. Eager to see where the business will expand, Ravee is excited for the opportunities a city like Miami offers this multinational conglomerate. "Miami is such a vibrant city, so diverse in its influences, and it just never ceases to amaze me," he says. "Along with being a place known for reinvention, Miami is the natural port of entry for any business concern from the Caribbean or Latin America, and so it's really the only stepping stone for our growth into the mainland U.S."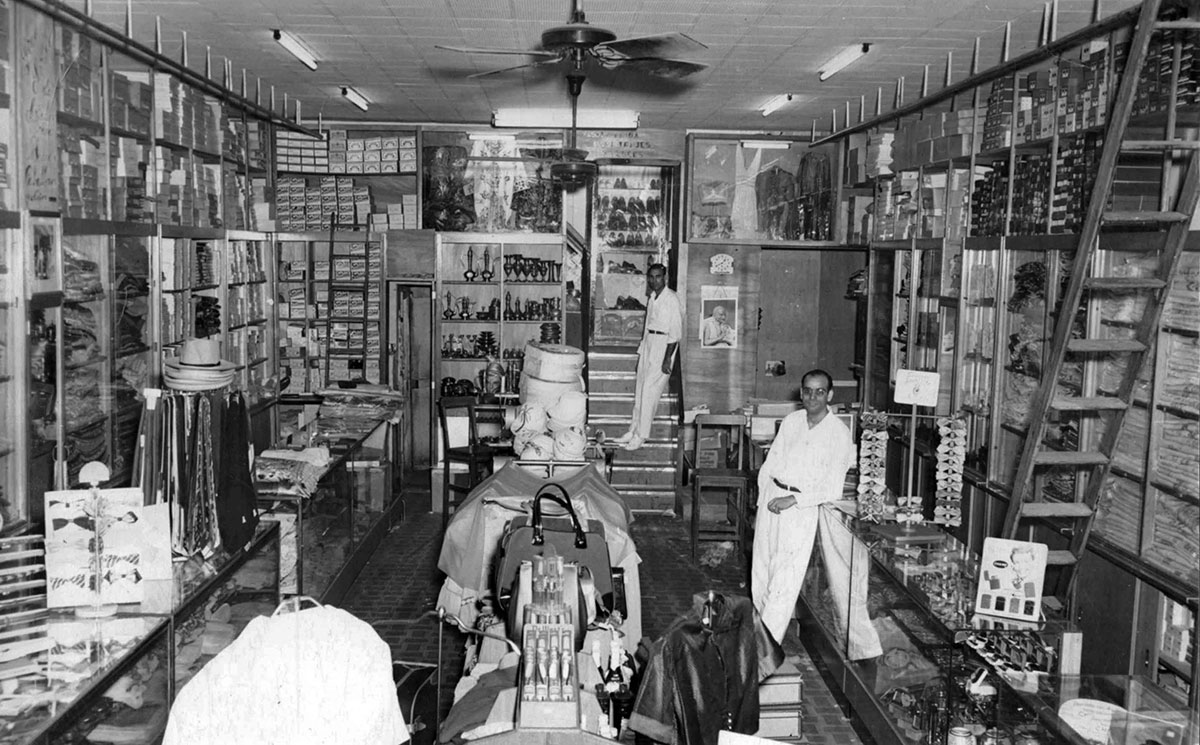 The interior of the Oriental Art Palace. The popularity of this initial foray set a foundation for future Boolchands to spread their own family-conscious brand of commodification to the rest of the Carribean and now the U.S.
Breaking into the North American market in collaboration with Danish jewelry manufacturers Pandora, The Boolchand Group's arrival in the U.S. is sure to yield yet another successful chapter. Partnered since 2005, world-renowned luxury brand Pandora, specializing in customizable charms and effortless designs, is a valuable partner for the consortium. "Pandora is, above all, a fun and personable brand with novel designs and a high manufacturing standard," says Ravee. "Our Pandora store in Miami International Mall earned the highest sales volume in Florida and was in the Top 10 across the nation. We're sure that the following years will show more of the same." Recently premiering another Boolchand-backed Pandora store in ultralux shopping complex Brickell City Centre, Miami has the privilege of being headquarters and beneficiary of this Caribbean conglomerate's expansion into the wider world's economic consciousness.
For more on The Boolchand Group, visit TheBoolchandGroup.com. Pandora Brickell City Centre is located at 701 S. Miami Ave., Ste. 343-B; @PandoraCityCentre.