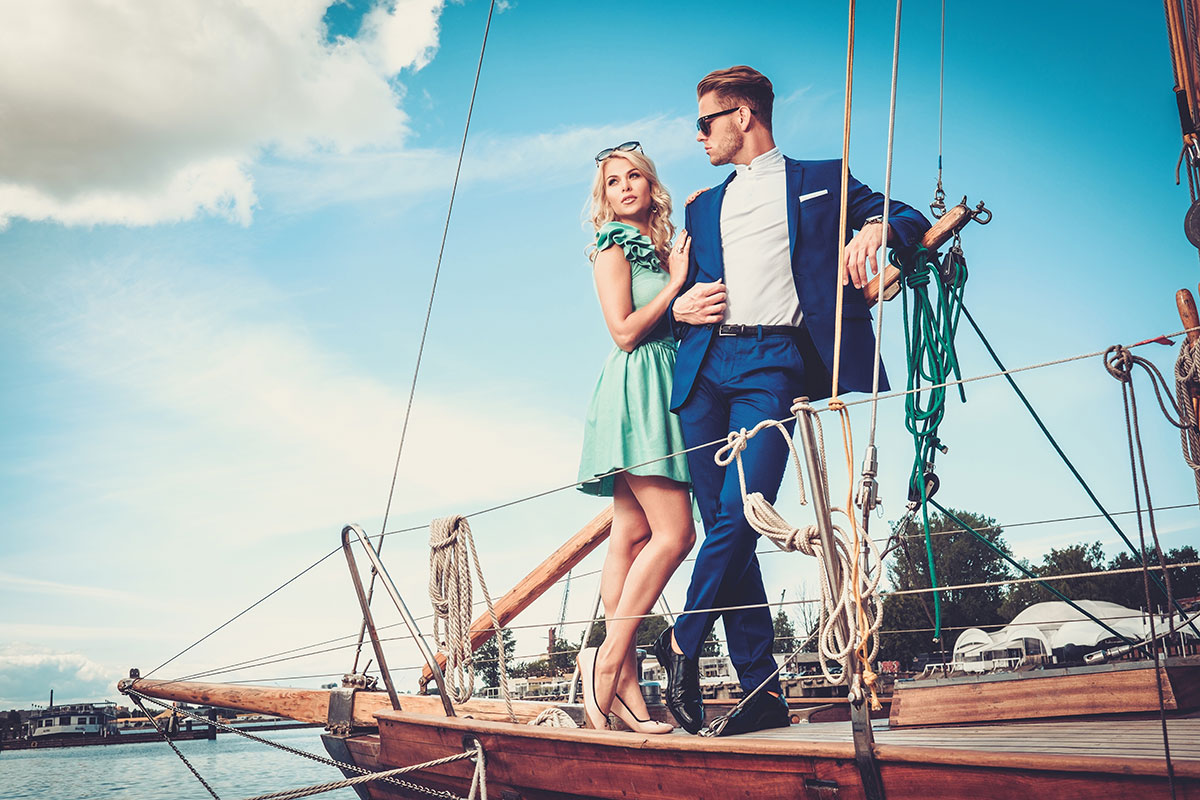 The best superyachts have a story attached, such as when a certain international multi-millionaire who made his fortune in Internet ventures found out that a 270-foot tri-deck yacht can indeed be too big. Especially when Mistress #1, a reality television actress, decided to stay on board longer than planned. The crew didn't realize that she hadn't disembarked, when Mistress #2, a noted jewelry designer, arrived at the dock an hour before schedule. The ensuing catfight was reported to be highly entertaining with torn blouses, pulled hair extensions and hurled objects. The yacht owner, who was ashore at the time, returned to find two extremely peeved off women waiting for him in his salon. He reportedly appeased them with diamond opera necklaces.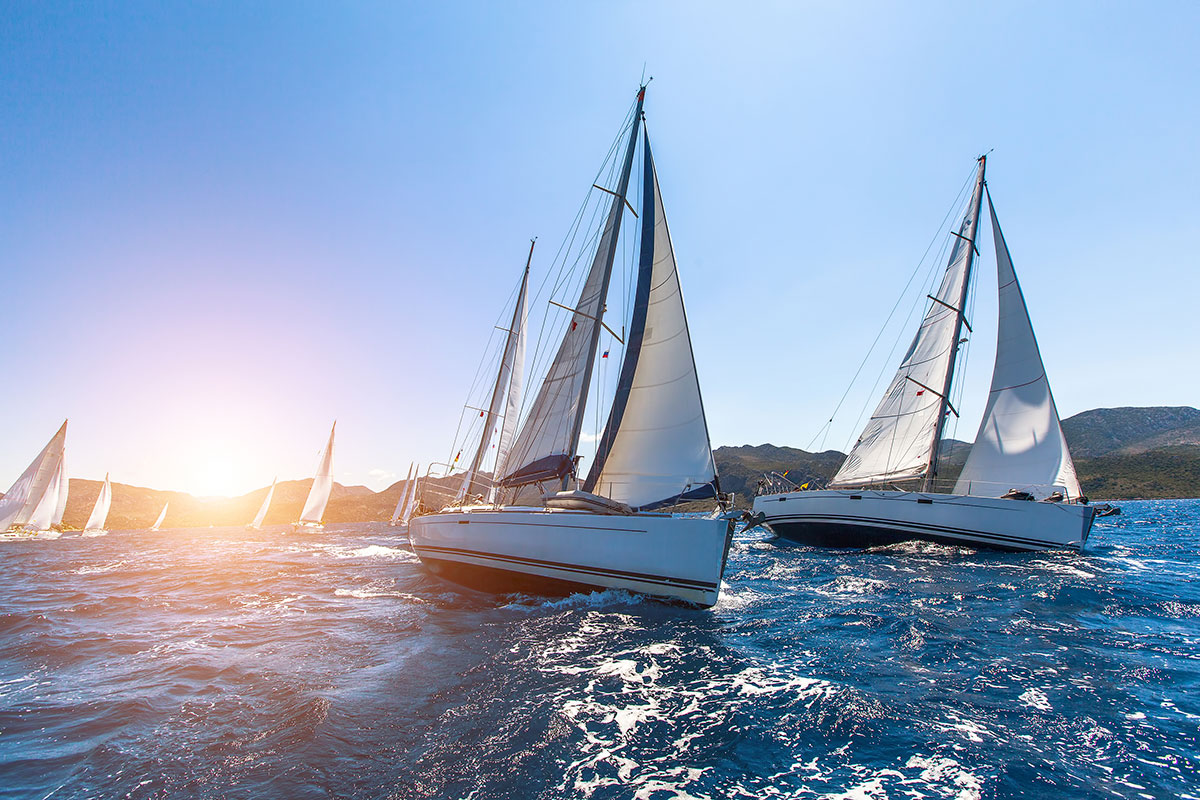 Watch out what waters you choose to party in the advice being given by 28 people, including police and military personnel, who had an international headline-making party aboard a yacht in the Dubai Marina. The charges? Inciting each other to commit sins by committing immoral practices and drinking alcohol (there were 101 bottles aboard). They were also guilty of partying without being related to each other. Sentences were initially up to a year behind bars, but most were subsequently reduced to one month or waived.
Basketball legend Shaquille O'Neal once ordered his yacht crew to keep P. Diddy and Denzel Washington from boarding his yacht, says a confidential source. This is after an alleged visit from Diddy and Washington after a bender, in which they woke a sleeping O'Neal. Diddy, a man who recently held rival New Year's Eve parties with Russian Billionaire Roman Abromovich, is known for his wild yacht charters. Once, aboard a charter of Christina O in St. Tropez, Kim Porter reportedly suffered a broken nose during a furious fight on board. Sources said a top surgeon was immediately flown in from Geneva to treat her.
Speaking of the iconic yacht, everything about Jackie Kennedy and Aristotle Onassis is larger than life, not the least of which was their time spent at sea. They were out cruising before they began dating when Ari noted that Jackie had not brought much jewelry with her. To rectify the situation, he had Van Cleef & Arpels immediately fly out an $80,000 gold and ruby bracelet, which he presented to the then-Mrs. Kennedy at sea.
Which brings to mind a wealthy French couple known for their completely outrageous antics who chartered the same megayacht they'd gotten married on 4 years earlier to hold their divorce party. The raucous revelry went on for 48 hours with champagne fountains and haute hors d'oeuvres flowing lavishly and miniscule bikinis found floating in the onboard hot tub the following day. So much fun was had by all, that the couple is thinking of making it an annual event.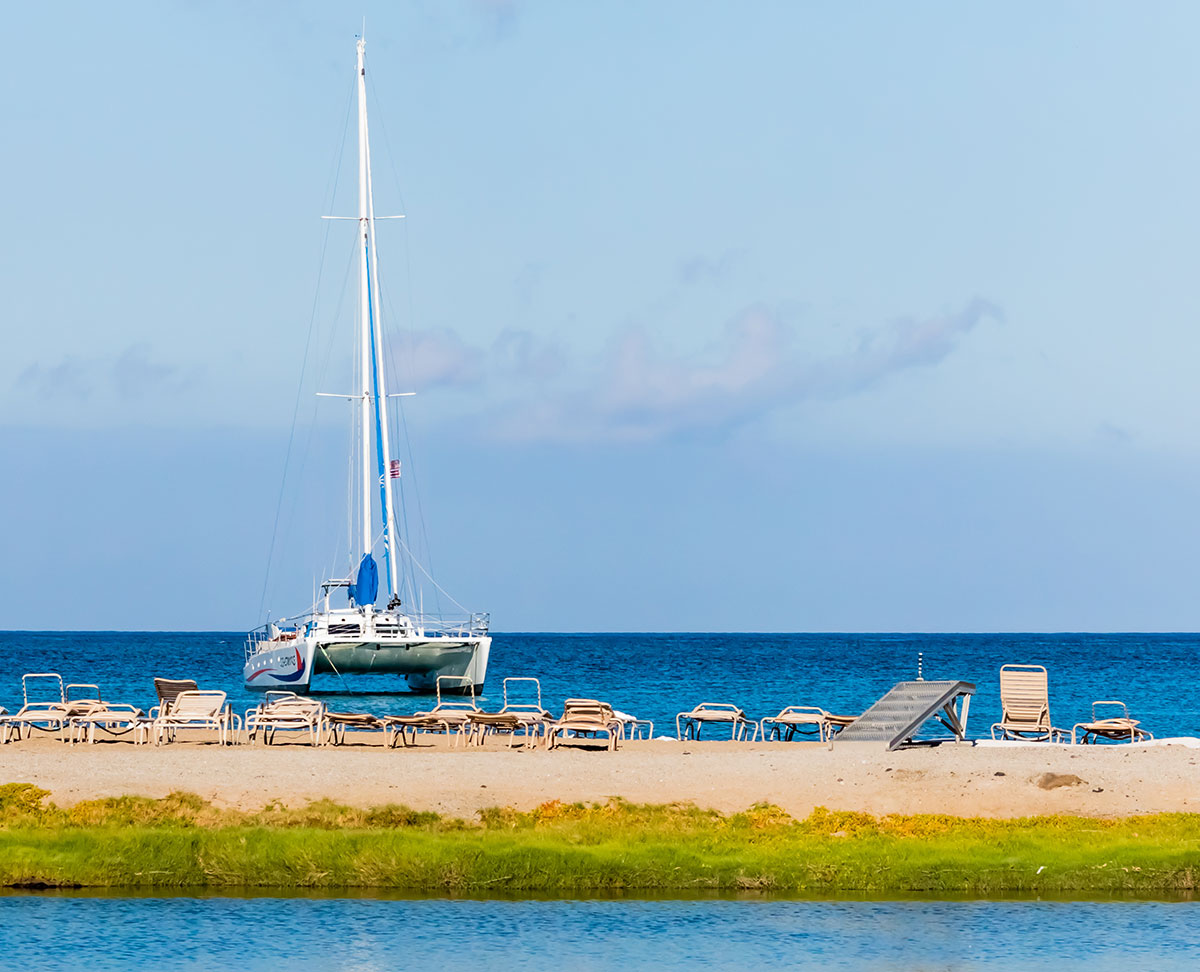 While on the topic of divorce, what does Lisa Marie Presley think of when asked about her 3-month marriage to Nicholas Cage? Elvis Presley's daughter reminisces: "Nick and I had a blazing row aboard his yacht once while we were cruising in the Pacific, when he got so mad he threw my $75,000 engagement ring overboard into the sea. I should have taken that as a sign!" We'd say so!
Closer to home, an unnamed woman on the West Coast of Florida made an urban myth come to life when she sold her husband's prized 40-foot Sea Ray for $2,500. It seems that the husband had gone on a business trip with his secretary/lover. The wife found out about it and immediately listed the boat for sale with a local broker. It sold within 3 hours. When the husband returned, he was left with his jaw on the floor — it was a done deal.
Yachts are often the site of trysts, but Egyptian billionaire Mohammed Al-Fayed's son, Dodi, took it to a whole new level with not one, but two, yachts functioning as romantic retreats. One was for his fiancée model Kelly Fisher and the second was purchased for $20 million by his father the day after Princess Diana accepted his invitation to go sailing with them. It's believed that Diana never knew of Kelly Fisher, but one can only imagine the royal rage that would have ensued if she had.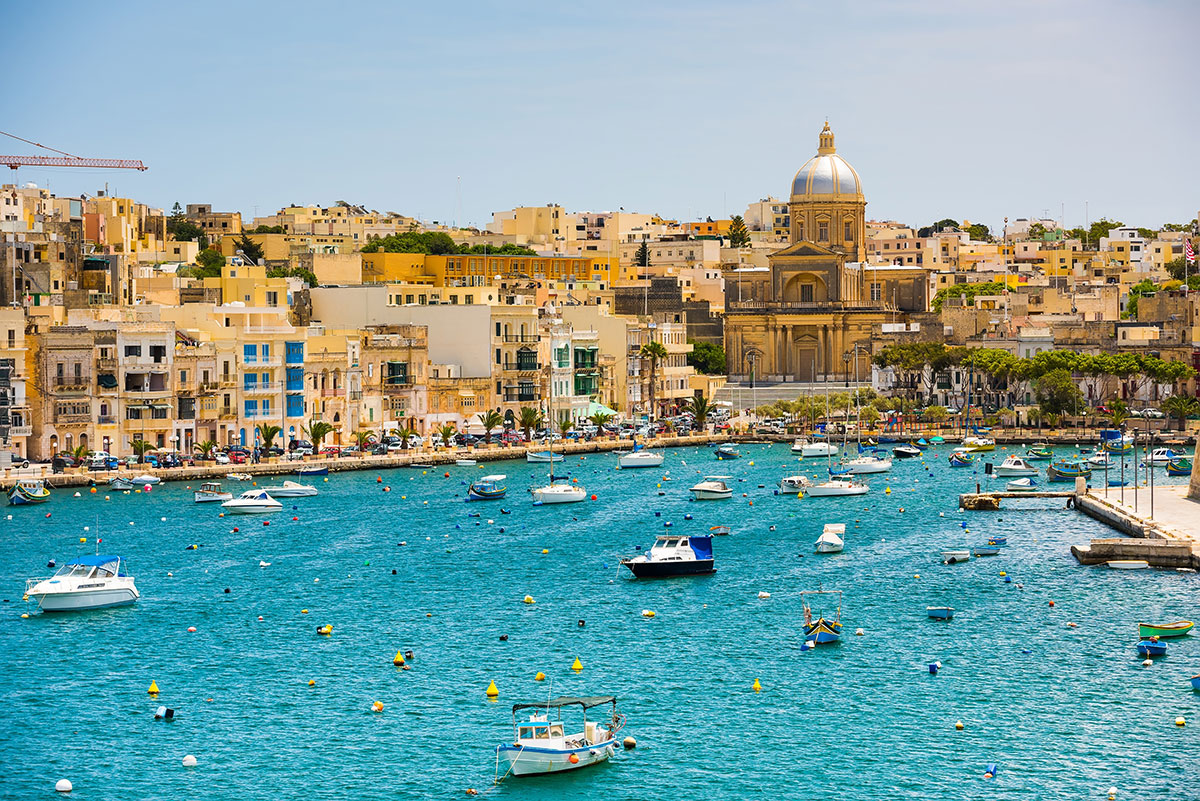 Legendary gossip columnist Louella Parsons may hold the title as the person who benefited most by something that "happened on the high seas." Rumor has it that she received her lifetime contract with the Hearst newspaper organization after she witnessed William Randolph Hearst shoot and kill Thomas Ince aboard Oneida. Supposedly, Hearst had been aiming at Charlie Chaplin who was having an affair with his mistress Marion Davies. Parson's successful career of gossiping in print about everything but the Oneida story spanned over 6 decades.
As any old salt will tell you, the more boats you get together, the greater the chance for scandal. While the Columbus Day Regatta in Biscayne Bay is technically an organized series of sailboat races, it's the spectator fleet off Elliott Key where all the infamous action is — or was, as the water cops have cracked down on the public debauchery in recent years. Despite the increased surveillance, the recreational boating public still manages to have quite a blast, such as an unnamed real estate developer who was rumored to have been caught drunk and wearing a silky woman's beach cover-up, which he purportedly claimed "was the only thing at hand and I didn't think I should be running around nude, not in my position."
In the end, no matter what happens on the high seas, one thing remains true: Even a bad day on the water is still better than a good day at the office.