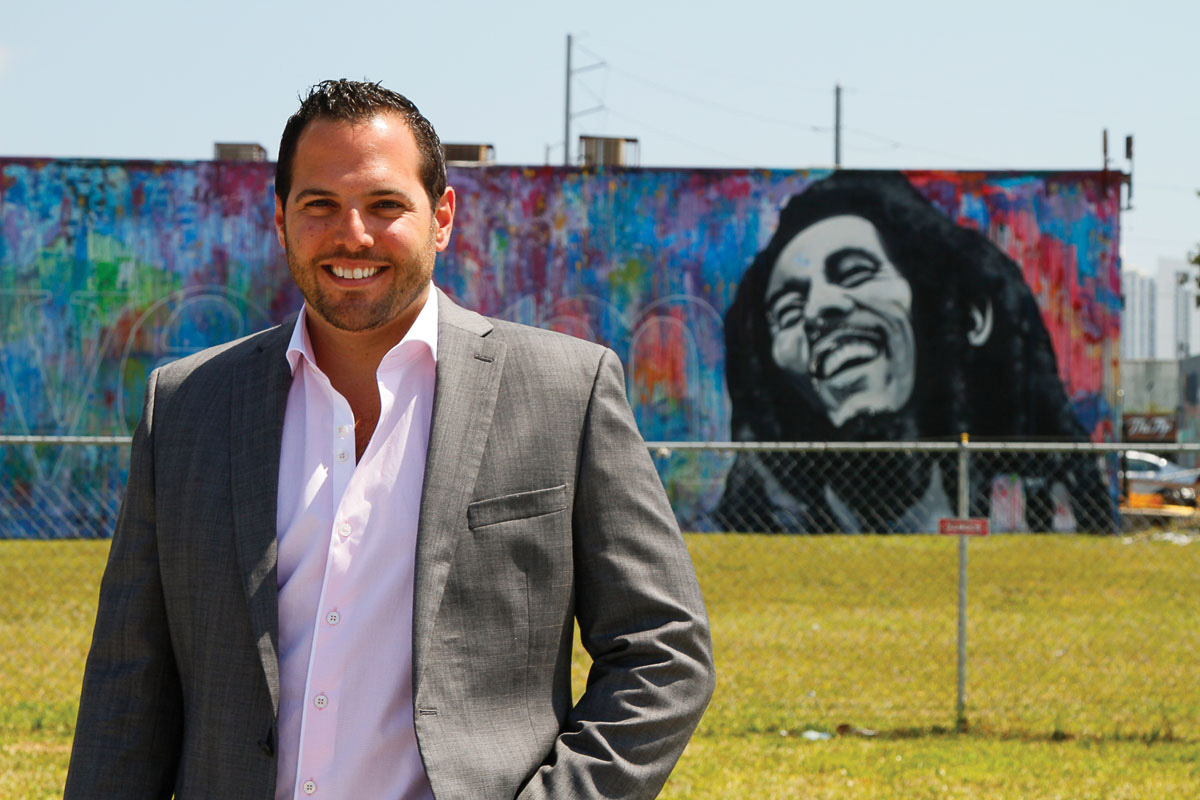 From the newly launched Kitchen Hop in Mary Brickell Village and the annual St. "Practice" Festival headquartered at Fado on St. Paddy's Day to the upcoming Wynwood Life: A Cultural Street Festival, Javi Zayas knows how to get a buzz going. As the Director of partner organizations Zevents & Zayas Marketing Group, his world is built around driving business and businesses. Both arms of the company focus on experiential marketing, where every experience makes or breaks the outcome of a business or project. From the look and feel of a promotional flyer to the execution of an entire festival, his team concentrates on the details to create events and build up businesses on every level. Zayas Marketing Group is a specialized consulting branch that leads the marketing for Zayas' clients, while Zevents delivers event marketing that heightens visibility, brand awareness and the foundations of success for a variety of companies.
With Zayas' hard work and attention to detail, Zevents and Zayas Marketing Group have grown into well-regarded businesses in their own right, but keeping a level head in a time of potential crisis is something Zayas says is always a must. "I remember one day when it started to pour on my first-ever solo 5,000-person outdoor festival — I feel like I can tell you exactly what I was doing, wearing, and saying…I remember it so vividly, I couldn't believe it," he says. "At the end of the day, though, moments like that are a true test of our character. My team and I stayed positive and knew we would get through that hump — and indeed we did. The event was a huge success and I can laugh about it now!" His level-headedness is just one of the many reasons for the company's rapid ascent, but the most important quality he possesses is curiosity. "I love talking to people," Zayas explains. "I learn from the positive side of each individual that I meet."
As for 2014, Zayas confesses that it has been a big growth year for the organization as a whole so far. "I feel like this is the year that's going to define the rest of my business; we have a lot of event projects in their inaugural form this year, and I'm also working on a big restaurant and lounge project in the Brickell area." He adds that the plan is to complete these projects held to the highest standard, and he looks forward to seeing them flourish in 2015. When asked about the secret to his professional success, Zayas says it comes down to the excellence of his hand-picked team and the respect they have for their clients. "It's all about relationships and trust…I like to create a bond with the people I do business with and stay true to my word. I'd rather do no business than bad business."
Zevents & Zayas Marketing Group is located at 900 S. Miami Ave. in Miami; 786.703.7407; ZayasMarketing.com; ZeventsMiami.com.