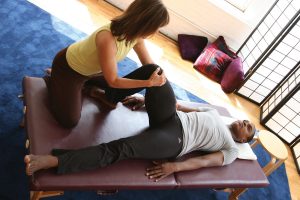 Scientific Approach
Having a difficult time moving can affect your emotional state throughout your day, which is why practitioners of the Feldenkrais Method believe that this intriguing discipline will not only reduce pain and make it easier to go about your daily life — it'll also make you more attentive, focused and happy. Based on physics, biomechanics and human development, the Feldenkrais Method uses gentle movements and attention-focusing techniques to teach you the right, pain-free way to live; Feldenkrais.com.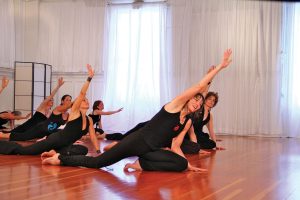 Hybrid Power
Meet one of the new kids on the mind-body exercise block: Nia, a practice that takes elements of martial arts and combines them with dance and healing. Nia's set of 52 signature movements corresponds to different areas of the body in need of attention — your base, core and upper extremities. But Nia isn't just about moving around…part of the deal is training in Nia's 52 key principles, great rules for achieving greater personal and professional happiness; NiaNow.com.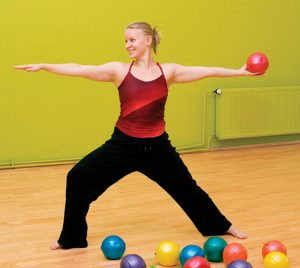 Get Rolling
Scent, color, sound and movement: ChiBall combines all of these elements in a total mind-body experience. Practitioners use specially colored ChiBalls infused with different mood-boosting aromas as they go through yoga and tai chi-like movements designed to increase flexibility, strength and mobility. The practice is also tied in with the natural cycles of the seasons, aimed at helping you become more in tune not just with yourself, but with the world around you; ChiBall.com.
Stunning Transformation
The transformation that people go through when they start practicing yoga never ceases to amaze me. I've seen practitioners quit medications for various conditions such as sciatica and high cholesterol, just from the benefits of yoga practice, including breathing and meditation. The weak become stronger, the tense learn to relax…it even affects the people surrounding the student. I believe that yoga goes into every place where it's needed. What's best, anyone can access it. The transformation begins with taking some time to practice. My favorite time is before breakfast. Start with a few minutes of conscious breathing every morning and observe how that affects your day. The goal isn't necessarily to perfect advanced poses: it's to increase life quality by finding peace within. Time and time again, I see troubled people emerge as happier and more balanced, and that's what keeps me going as a teacher.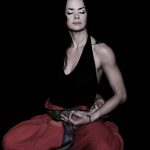 ABOUT THE AUTHOR
Lina Vallejo has been practicing and teaching yoga for over 10 years, specializing in Ashtanga, Vinyasa & Anusara yoga. She's now an instructor and life coach at Skanda Yoga Studio; 1800 SW 1st Ave., Ste. 102, Miami; 786.487.7123; SkandaYoga.com.