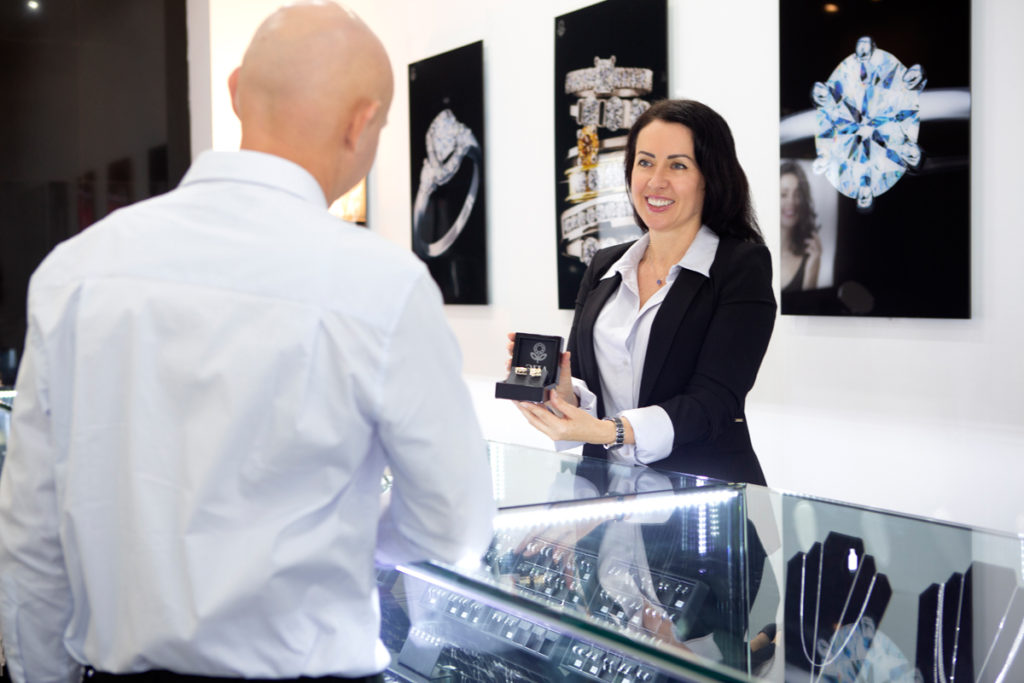 "Nothing in the world is more beautiful than diamonds! Only natural diamonds can manifest the enchanted energy from deep within the Earth."
EPL Yakutian Diamonds masterpieces — and their famous patented cutting method "Firing Ice" — have set the tone for fashion and have become a part of the most intimate stories for people all over the world. Their high jewelry creations instantly become modern classics, making the wearer a part of the story that the jewelers and artists are telling through their work. These pieces change lives, particularly that of Svetlana Kasykina, who started to believe in genuine love again after starting as Manager of the Miami store. "It's an unforgettable experience to see men who meticulously, with bated breath, choose jewelry with diamonds and their sparkling eyes after purchasing it with the anticipation to bring this precious masterpiece home, to delight their significant others, and make them feel special," she says. 
Kasykina began her own relationship with these beguiling stones in 2009 when she completed an expert course to become a leading authority of diamonds. Today, she happily creates exceptional experiences for EPL clients as she makes use of her ability to "feel" what type of jewelry is going to be a perfect fit for a customer. To step inside the Miami store is to feel their mission statement"to ensure that the world's best products, services and an atmosphere of EPL Happiness; to win the hearts of people so that there will be more happiness around the world."
Neighbors often stop by the store to join her for a coffee or a glass of champagne and learn the story of EPL's gorgeous conflict-free diamonds. This, in turn, has led to the planning of an entertaining and informative two-hour in-store course on diamond evaluation and gradation to educate customers. In her leisure time, this renaissance woman — who has a personality as vibrant as her favorite stone — likes to workout, dance flamenco and travel.