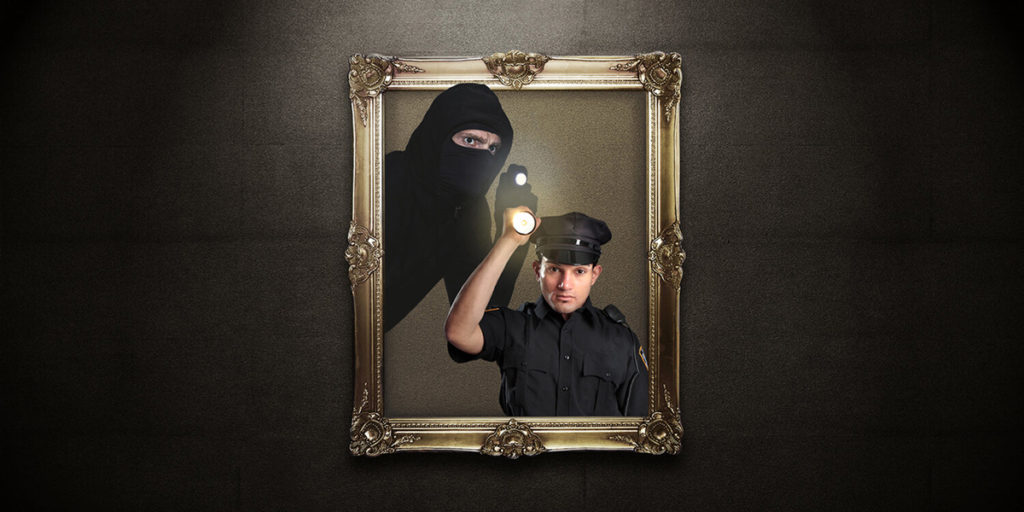 Super Sleuth
Put your NCIS, CSI and Law & Order skills to the test and walk off the quarantine poundage to solve a ripped-from-the-walls, real-life master robbery of 13 works of art, valued at half a billion dollars. The Art Heist Experience allows your inner Sherlock Holmes to solve the world's biggest art caper. Thurs.-Sat. throughout January; ArshtCenter.org.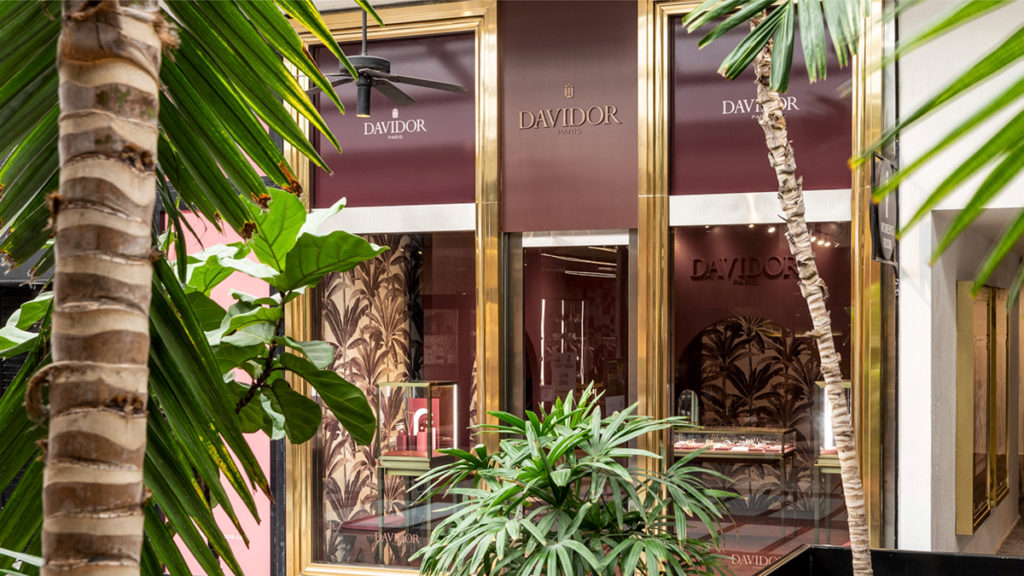 All That Glitters
Davidor is not only the name of France's newest jewelry maison; it's the sobriquet of the brand's founder, 32-year-old David Gusky, a Miami native. He's back to his roots with the first U.S. pop-up boutique at Bal Harbour, featuring the brand's signature collections and some extremely unique jewelry pieces; Davidor.com.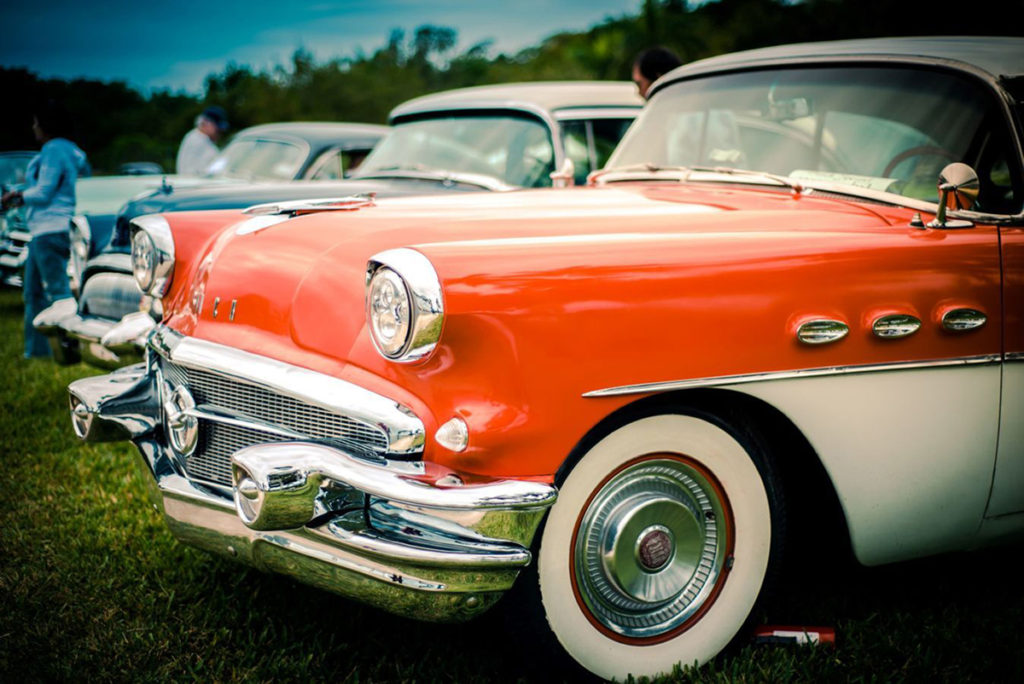 Hot Wheels
Enjoy a relaxing day outdoors as you stroll down memory lane and glance at history suspended in time. Car enthusiasts of all ages will delight in the wide variety of vintage cars from 1969 and older displayed at the Deering Estate Vintage Auto Show. Spaces are limited and no walk-ins/walk-ups will be granted access; Jan. 10; DeeringEstate.org.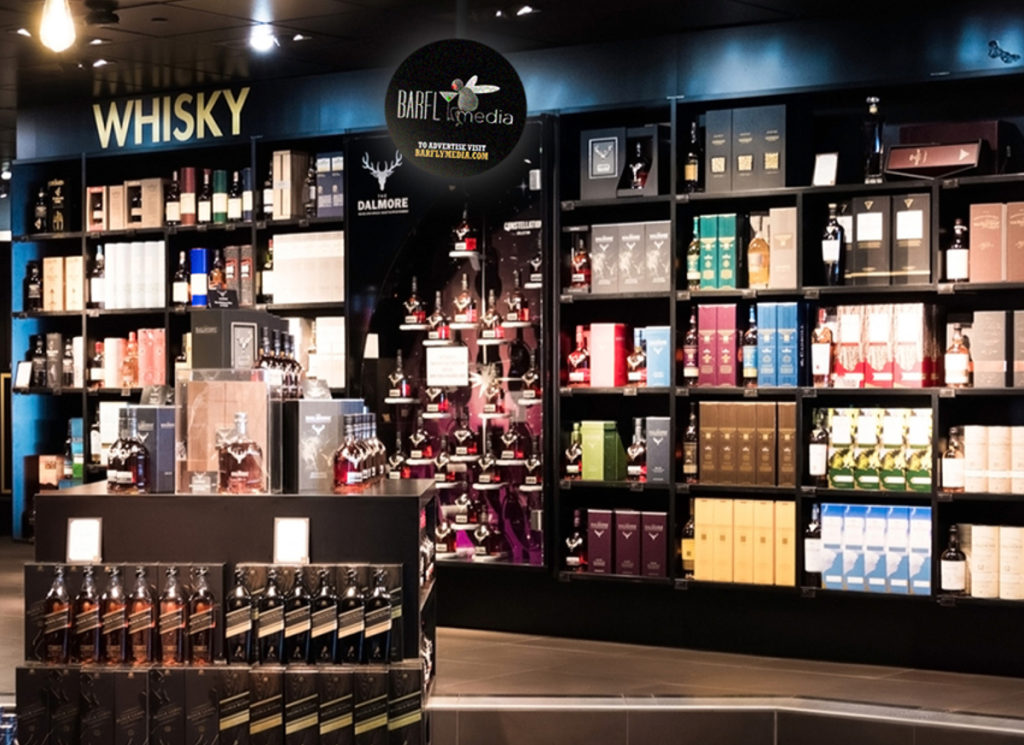 Motion 3D
Born out of the COVID-19 quarantine and tested in South Florida, Barfly Media has developed a revolutionary, state-of-the-art motion 3D holographic point-of-sale technology platform for both brands and retailers. Advances in tech, delivery and A.I., have changed marketing forever, with Barfly on the forefront of all the advances; BarflyMedia.com.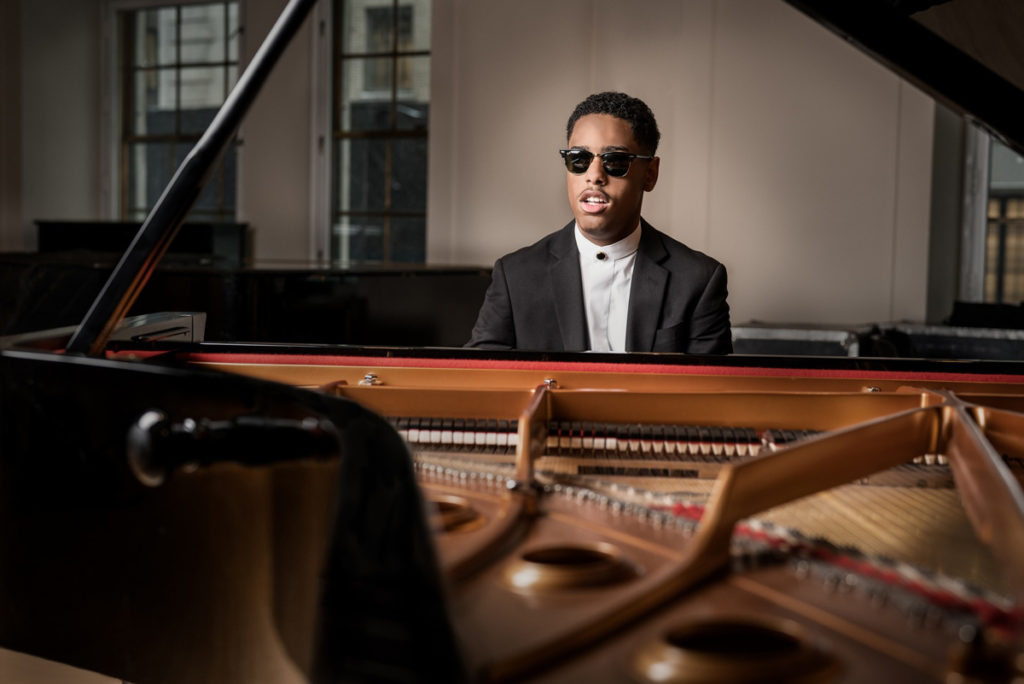 Jazzin' Things Up
The mesmerizing sound of jazz is in the air. Featuring world-renowned musicians who also have disabilities performing Classic, Latin and New Orleans-style Jazz, most of the South Beach Jazz Festival performances are free, open to the public and outdoors; Jan. 8-10; SoBe-JazzFestival.com.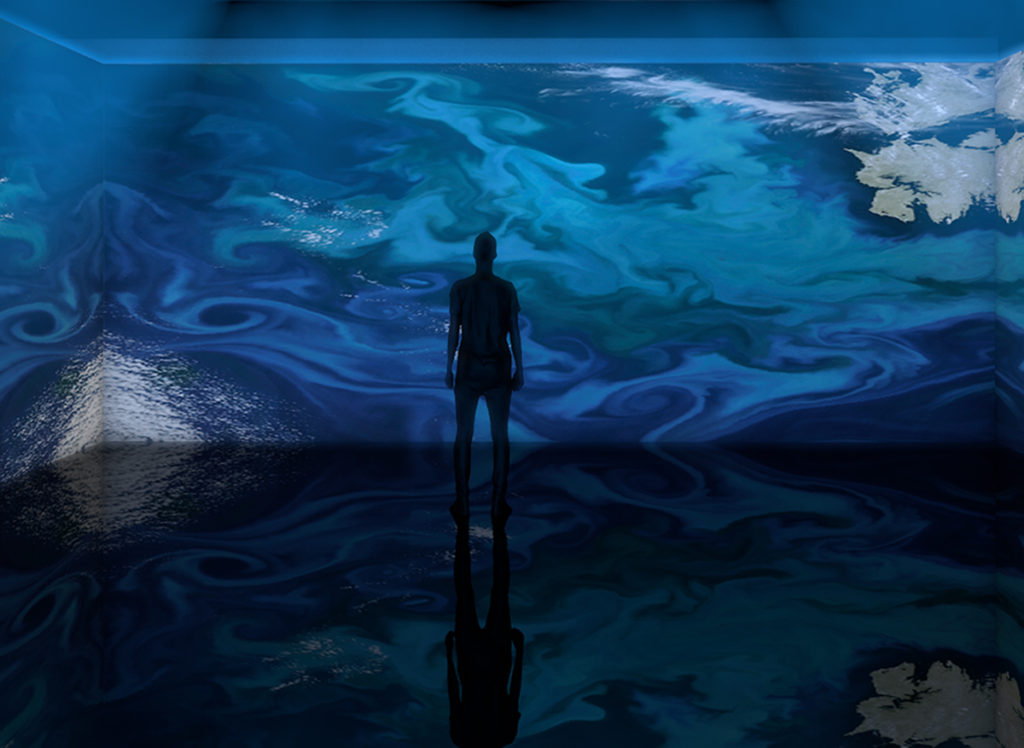 Meditative Moments
The ultimate artistic getaway is right in our own backyard — right over the bridge on the beach. Immersive and surreal, Aqueous dives deep into classic blue's calming qualities and its connection to water. Viewers are not only moved by the art, but this interactive installa-tion is moved by them; Thru Apr. 14; Miami.ARTECHOUSE.com.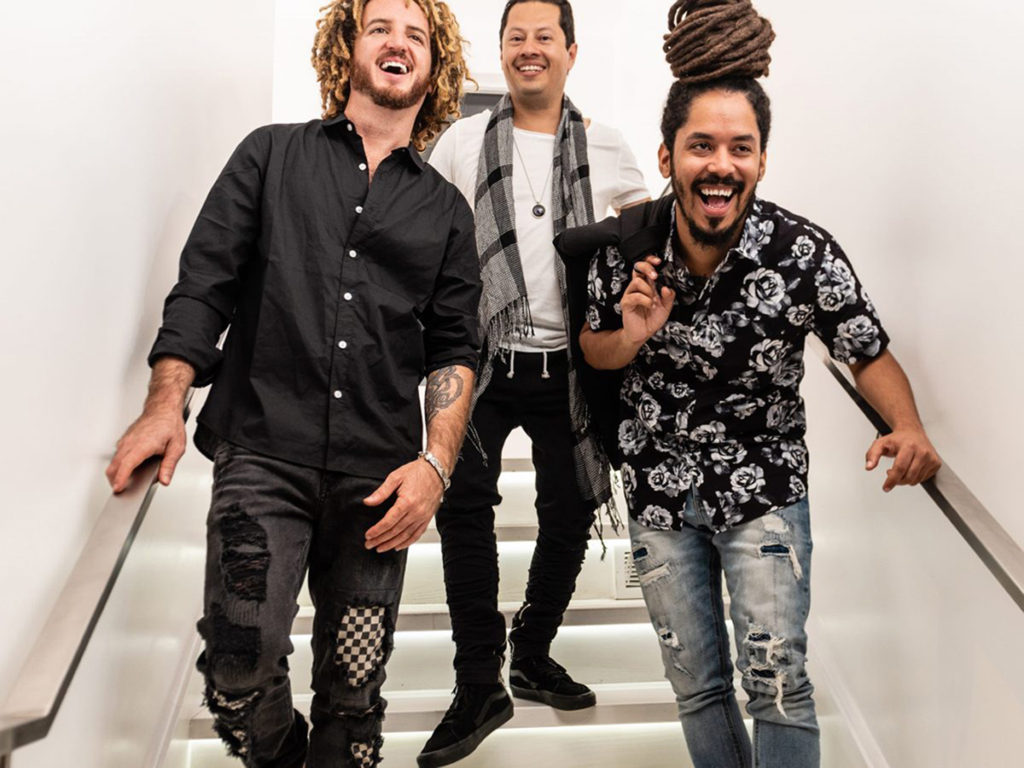 Rad Rhythms
Miami-based band Xperimento has been bursting with worldly flavor since 2009, crafting clever mashups, slick improvisations and endless dance energy. This 3-time Grammy-nominated band lives up to its name as it blends Latin, Reggae, Urban, Cumbia and Soul with traditional sounds and the music of tomorrow; Jan. 7; ArshtCenter.org.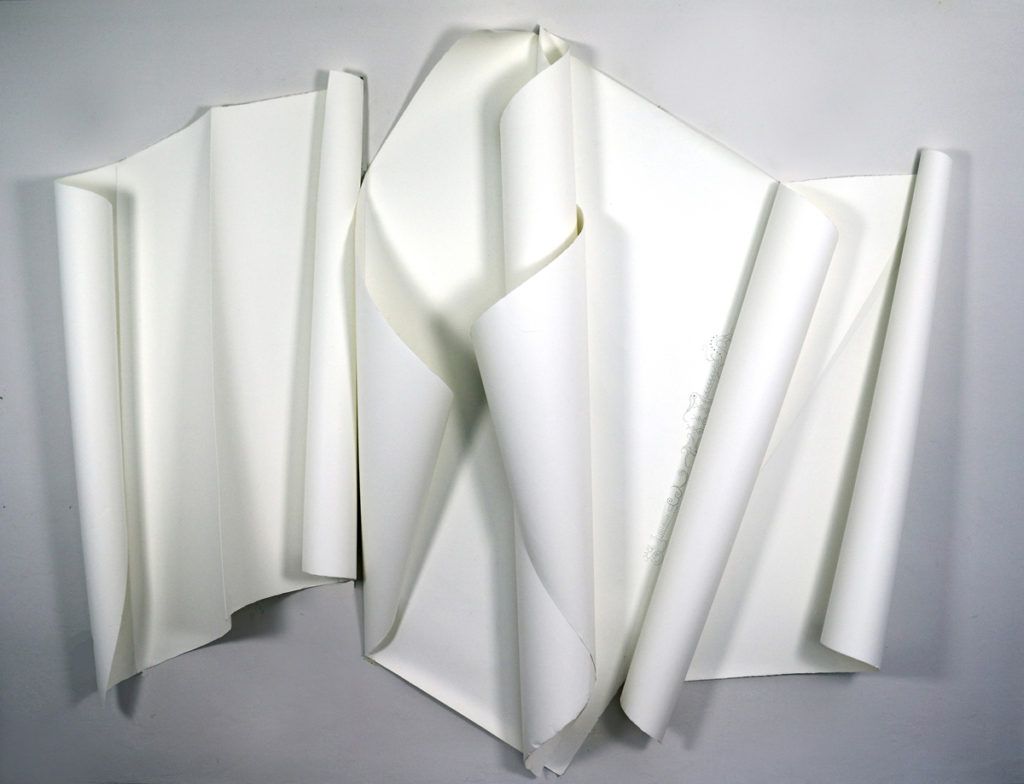 Eco Passion
Drawing on the broad issues of environment, preservation and climate change, STILL NOW, an exhibition of Rosemarie's Chiarlone's dramatic work, reminds us how we continue our concern for the environment that Charles Deering initiated in his plans for the eco oasis that is Deering Estate; Thru Jan. 31; DeeringEstate.org.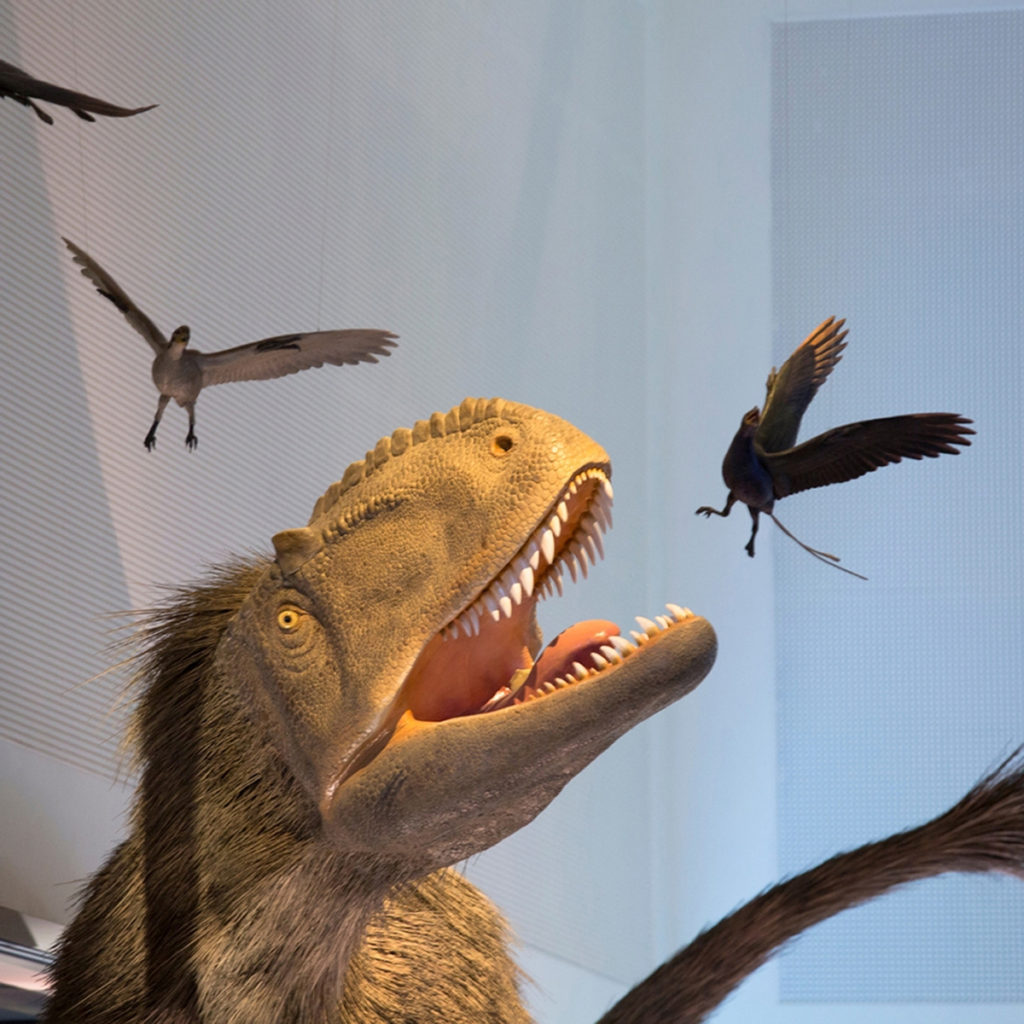 Fly High
Feathers To The Stars carries you through the amazing story of how ancient evolution gave birth to animal flight, how humans used imagination and engineering to get airborne and how outer space is the next frontier. Come face-to-face with a 30-foot dinosaur, the Yutyrannus huali, or "Beautiful Feathered Tyrant," as it is more affectionately known; Ongoing; FrostScience.org.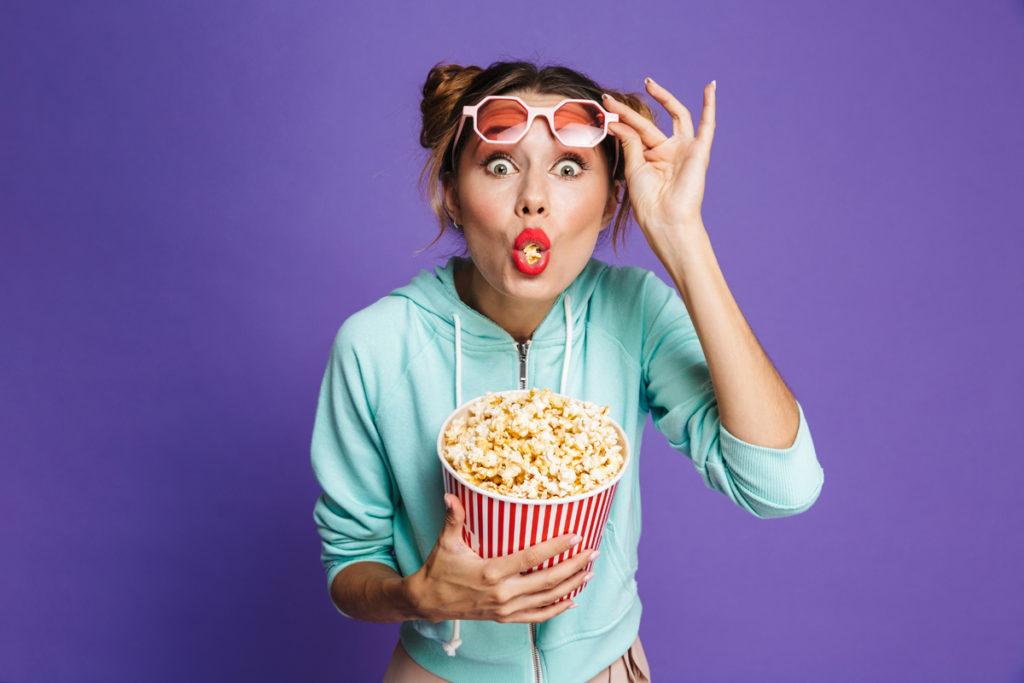 Out & About
Live entertainment is more than just a "Rumor." Marvin Dixon's Funny Men Of Florida — Tight Mike, Nod Ross and Malik S. — will make you laugh so hard you'll forget all your cares on Jan. 2. Want to get out even more? Grab tix for Rumors, the Fleetwood Mac Tribute, on Jan. 15; CasinoDaniaBeach.com.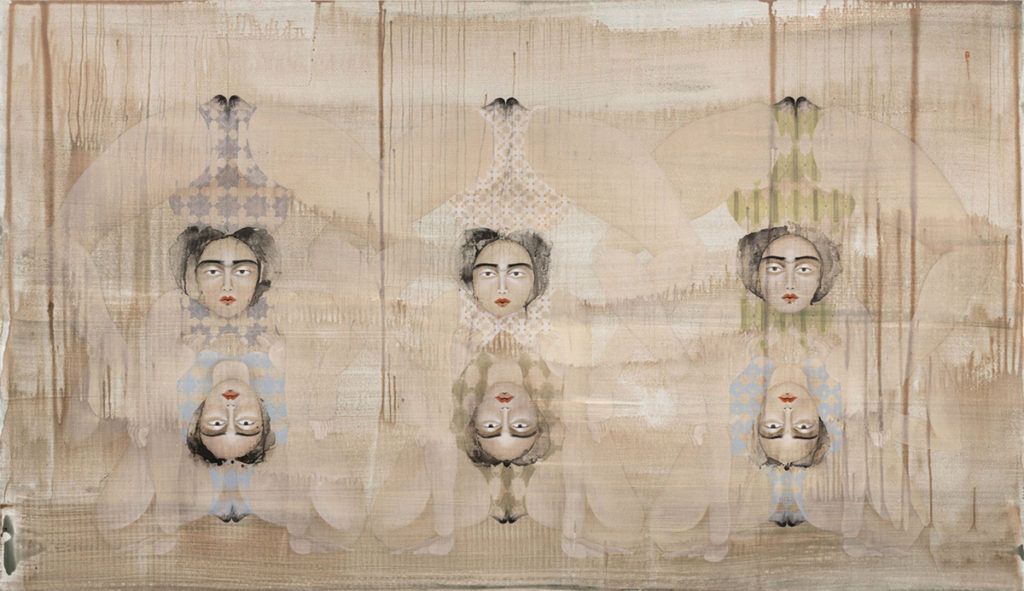 Female Form
My Body, My Rules is an intriguing group exhibition that examines the mainstream portrayal of women, confronting the stereotypes, violence, limitations and ideals imposed on the image of the female form. It prompts an in-depth dialogue on how women have the right to own their lives and their bodies; Thru Sept. 5; PAMM.org.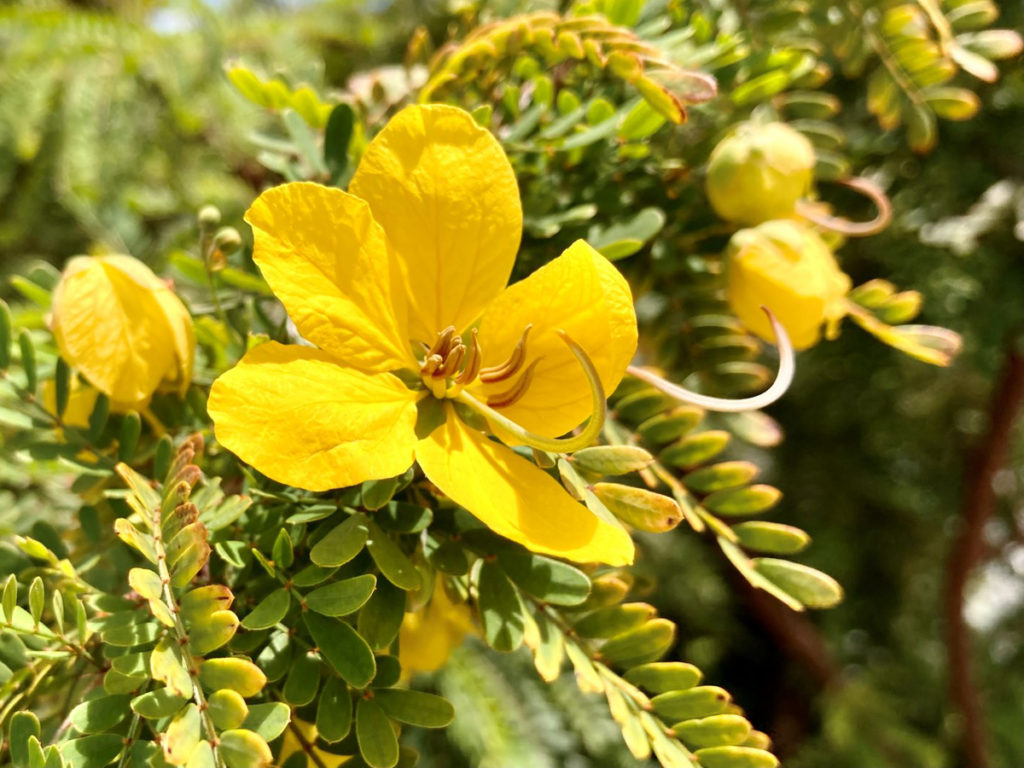 Trending Plants
World-famous Fairchild Tropical Botanic Garden has re-imagined Lincoln Road as a beautiful botanical garden. Over 120 QR-coded signs on trees, palms, orchids and plants create a fabulous self-guided tour of the spectacular foliage flourishing on this hip venue; LincolnRd.com.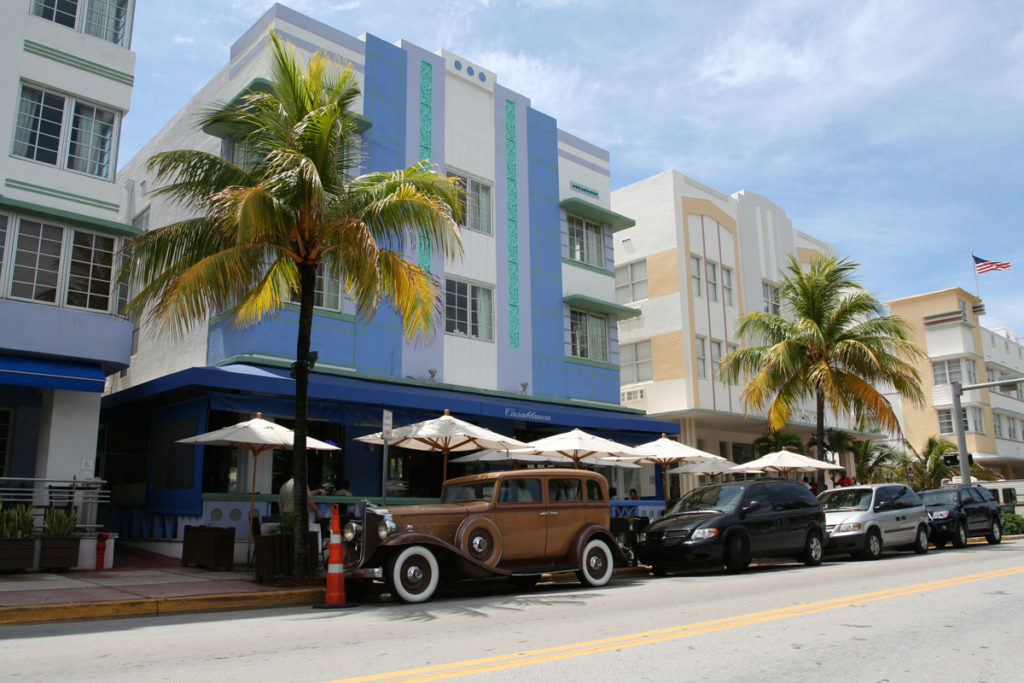 Arts Décoratifs
Miami Art Deco is like no other with its tropical flora, whimsical fauna and ocean-liner motifs that promoted young Miami Beach as a seaside resort. The colorful and ornate designs still define the area today. Celebrate the magnificence online this year as Art Deco Weekend goes virtual; Jan. 15-17; ArtDecoWeekend.com.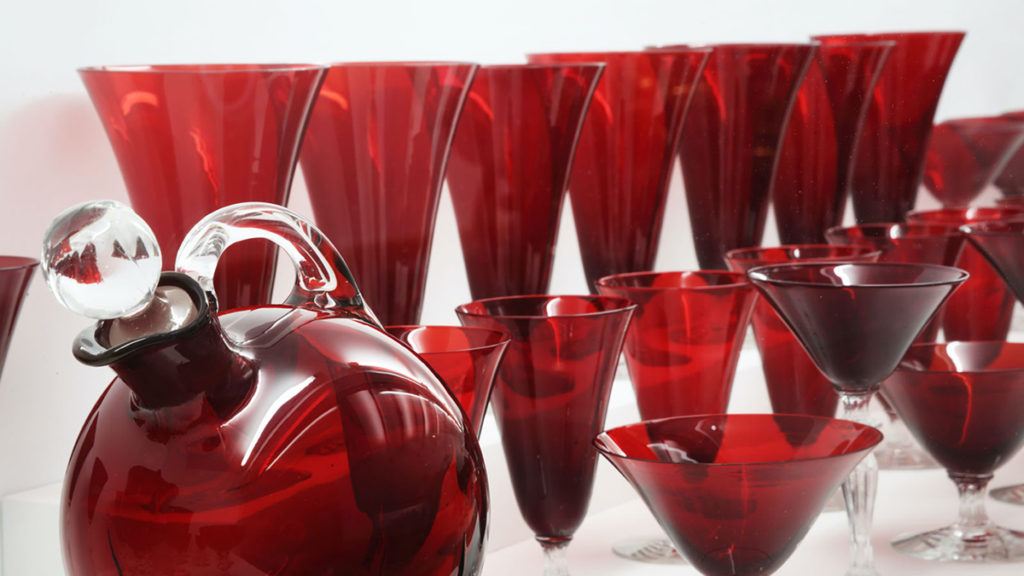 Color + Form
Mass produced and art are not normally used in the same sentence, however, they most certainly are when it comes to American Depression Glass. Companies produced these lines of colored or clear tableware and stemware, often distributing individual pieces for free in cereal boxes or at movie theaters and gas stations to encourage consumers to buy a full set; Wolfsonian.org.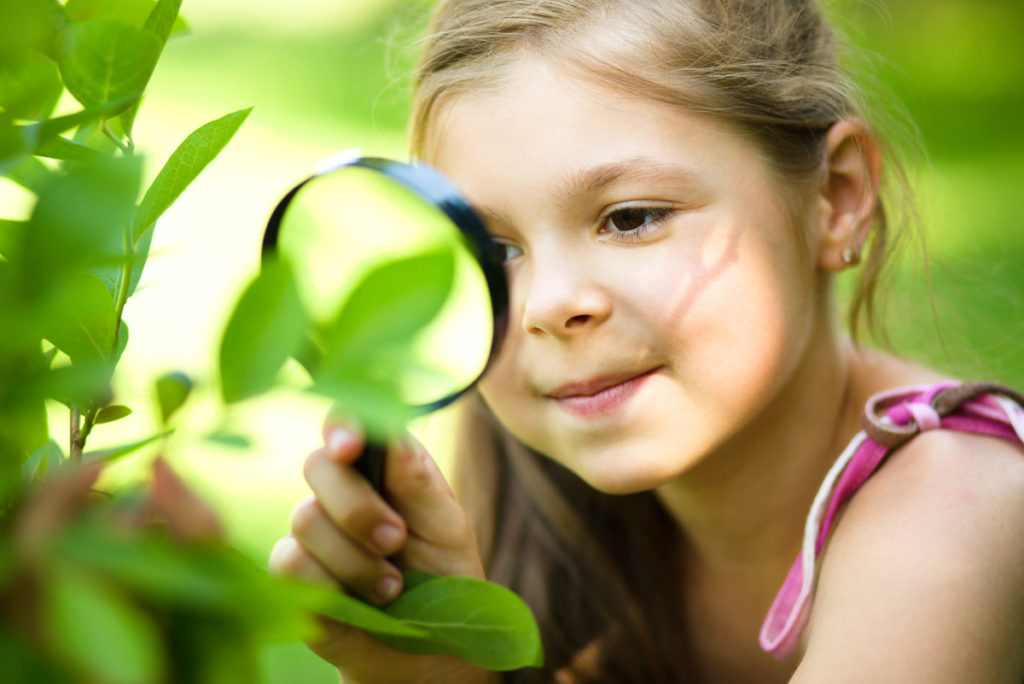 Nature Rocks
Take homeschooling outside with the Deering Eco Academy Series every first Wednesday of the month for children ages 5-8 and their parent educators. Classes will explore the fields of wildlife biology, marine biology, ecology and environmental science; DeeringEstate.org.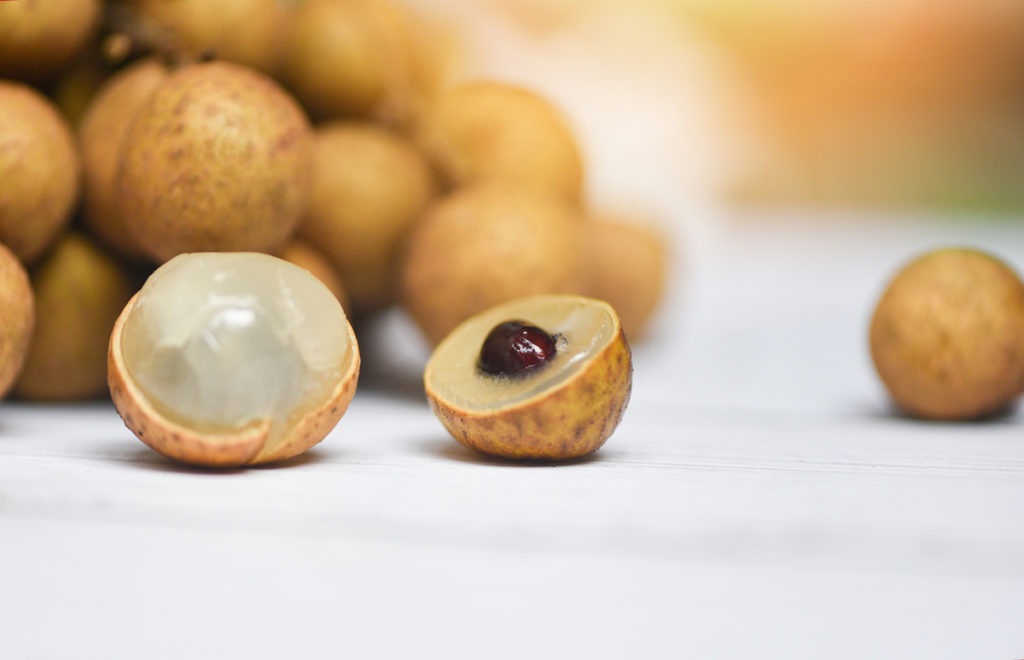 Tasty Finds
Enjoy the artistry of local vendors as you explore the Vizcaya Historic Farm & Village. Discover fresh-made delicacies and hand-crafted goods, fruits and vegetables, baked goods, vegan products, and so much more. Yum! Every Sunday rain or shine; Vizcaya.org.