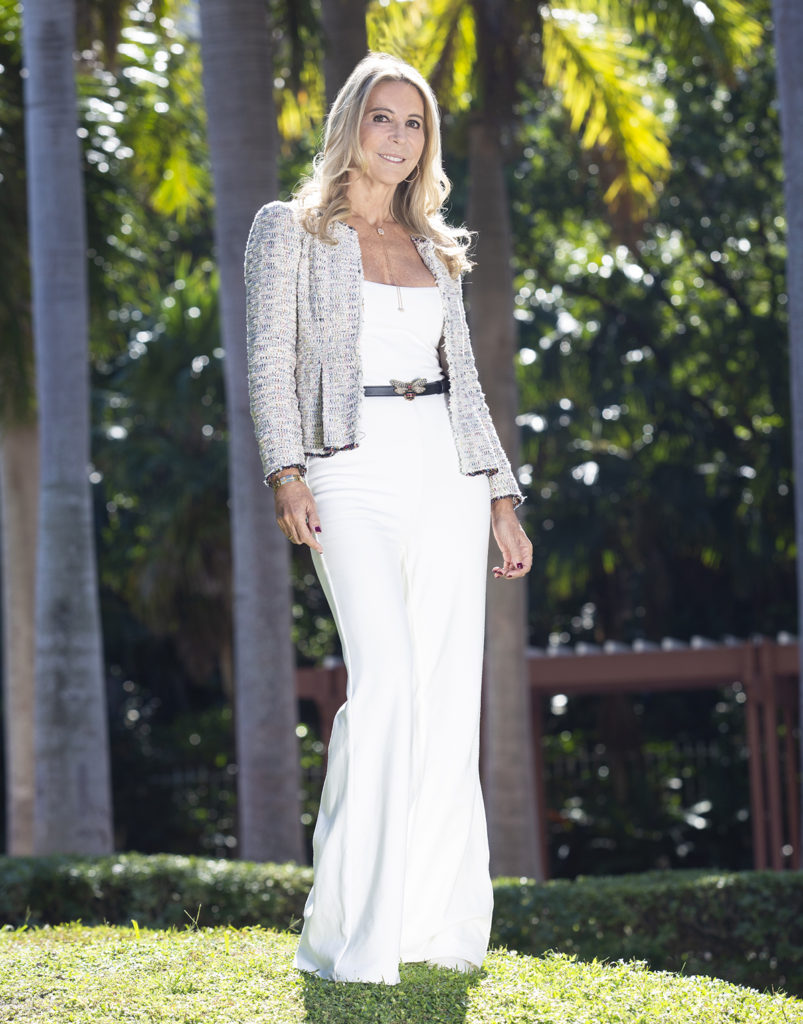 Giulietta Ulloa
BHHS EWM Realty
305.710.6620
[email protected]
GiuliettaUlloaGroup.com
"The home buying experience can be quite stressful, but I try to make it as fun and smooth as possible for my clients, while handling all the stress behind the scenes."
Giulietta Ulloa's brain is a "datahouse" that knows the statistics and prices of the residential properties in her market off the top of her head. "I believe preparation is extremely important in life, therefore I'm always analyzing the market so I arrive prepared for any question that a client may ask me," she says. One of her favorite experiences this year was showing a beautiful home to a family with six children. "As we were touring the backyard, we turned our backs for a few seconds and one of the kids cannonballed into the pool," she says. "When the parents saw how much the kids loved the house, they had to purchase it." In addition to being known for her personal touch, she keeps up with all the latest technologies. Drones for an aerial view of properties and interactive online tours of a property during the pandemic are just a few of things she's taken advantage of recently. She also relaunched her website in order to greatly increase exposure for her client's properties during these challenging times when it's become quite the challenge through normal socialization. In addition to being a highly successful real estate broker, she has a degree in marketing and is trilingual. "I speak English, Spanish and Portuguese fluently," she says. "Language barriers are not a problem for me!"
Professional Pride: "What motivates me is making sure my clients all find their dream homes. Customer satisfaction is of utmost importance. I'm thoroughly prepared, ethically responsible and easily reachable. I go above and beyond to leave every customer happy."
Local Expertise: "I work in all sorts of neighborhoods all over Miami, but I have increasingly been working with waterfront properties this past year. I've been involved in over 10 transactions involving waterfront properties recently."
Leisure Time: "My hobbies include dancing, outdoor sports and other activities that will keep me active, as I believe a healthy lifestyle is the key to a healthy mind."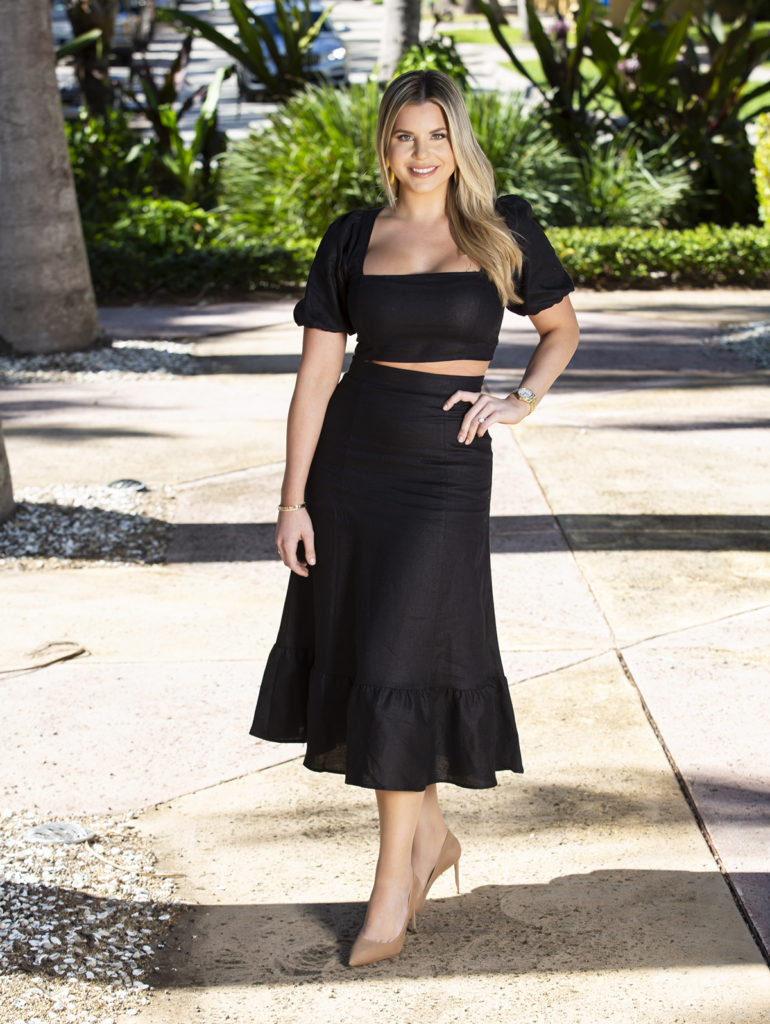 Brooke Burton
Panorama Tower
786.556.1777
[email protected]
PanoramaTower.com
"I love hearing from past clients and receiving referrals. There's no better feeling than knowing that I have successfully completed a job and that my clients not only are satisfied with my performance, but are eager to share their experience with others."
Real estate and interior design have always worked in tandem, but in recent years, as the cultural appetite for interior design has increased, the relationship has gone from a friendly handshake to a warm embrace. With this in mind, Brooke Burton, a licensed real estate professional for over 8 years, recently received her Interior Design Certification from the University of Miami. "I love not only helping my clients find their perfect space but also helping them to turn that space into a home," she says. Presently, she works almost exclusively on luxury development leasing at Panorama Tower. "I've been proudly working in-house for Florida East Coast Realty (FECR) for nearly 4 years, and it has been incredibly rewarding," she says. "Located in the heart of Brickell, Panorama is the peak of chic luxury rental living in Miami." In keeping with the times, she has also embraced technology in new ways. "More and more people are renting remotely, sight-unseen because they need to relocate and are not able to travel in advance," she says. "At Panorama Tower, we have seen an influx of renters from the Northeast mostly, many of whom we have helped through virtual tours and online leasing." A people-person, animal lover and Miami native, Burton knows the city like the back of her hand.
Brooke's Adjectives: "I'm dedicated, sincere and proactive."
Chosen Career: "I've been drawn to beautiful spaces and architecture, and I knew early on that I wanted to go into real estate. I enjoy the diversity of the field, combining my love for interior design, homes and working with people."
COVID Changes: "We use a completely paperless system at Panorama Tower, from beginning to end, and have been conducting numerous virtual tours."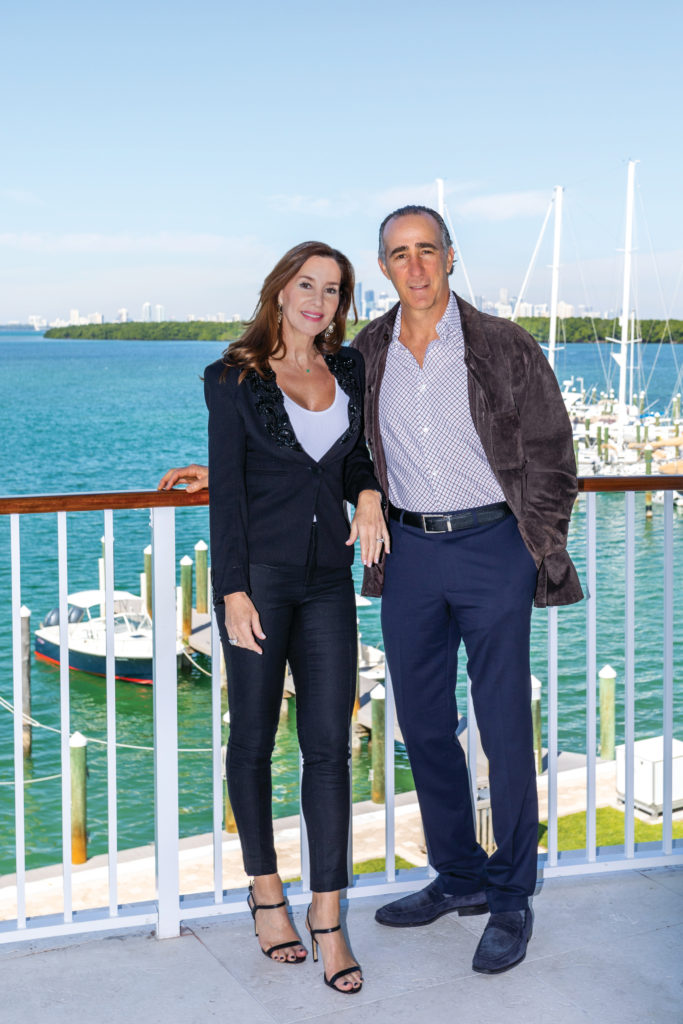 Ana Somarriba & Daniel Gaviria
Great Properties Int'l Realty
305.215.1686
[email protected]
GreatPropertiesIntl.com
Great Properties Int'l Realty
305.582.4800
[email protected]
DanielGaviriaRealEstate.com
"We work at real estate full-time and have made many connections throughout the years. Our network of attorneys, inspectors, contractors and technicians is of great benefit to our clients."
When you're making one of the biggest investments in your life, you should let a professional handle it. Daniel Gaviria and Ana Somarriba, who have both lived in Key Biscayne for about 40 years, made the decision to go independent and open their own real estate firm about 15 years ago. Since then, their network has grown to a team of about 100 agents in Key Biscayne and Doral who handle properties ranging from a few hundred thousand dollars to double-digit millions. They are also experts in rentals and property management. "My favorite part is having the autonomy to run my business the way I like," says Gaviria. "We are a small but influential firm." Ana loves the people aspect of her work. "I love the independence of not having set office hours and of meeting new people every day — whether showing our listings or helping our clients find their next home." They have always believed that professional photography is essential when listing a property. "During the lockdown, we sent prospects photos, MatterPort tours and videos," they say. "Even though we didn't close on any of the properties during the lockdown, we had people who were ready to tour and make a decision as soon as they were able to do so."
Business Style: "We're relaxed but attentive. We never push anyone to make a decision. We guide them through the whole process of buying, selling or renting without ever pressuring anyone."
Above & Beyond: "A client expressed an interest in buying a property in Colorado and we accompanied the buyer to view properties there. It was interesting to see the similarities and differences between a Florida transaction and one from out of state."
Generous Nature: "We are particularly proud of sponsoring as a company and being directly involved with Colegio Pan y Amor in Nicaragua for the past 15 years. It's a school for extremely underprivileged children in Managua that we hold near and dear to our hearts."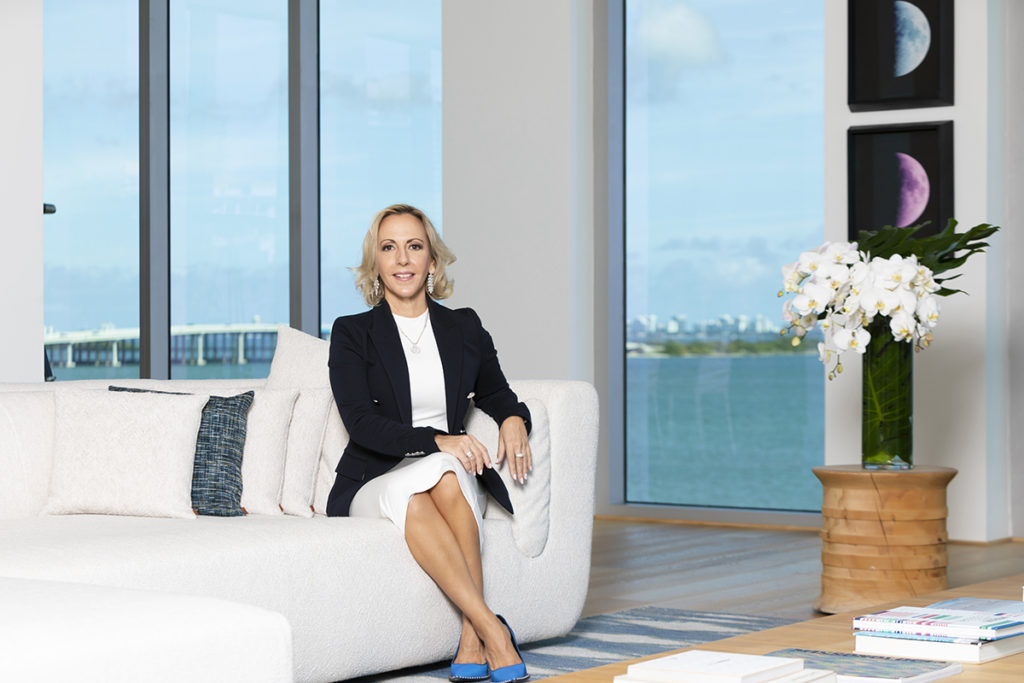 Kari Fernandez
Fortune Development Group
786.286.2259
[email protected]
UnaResidences.com | MissoniBaia.com
I'm a very positive person — to me, the glass is always half full. I'm always looking at the bright side of things and eager to help others."

Kari Fernandez enjoys encouraging those around her to achieve their full potential. "Playing a part in someone's growth and professional success is very rewarding," she says. For the last 18 years, she has been involved in selling pre-construction developments throughout Miami's Downtown/Brickell/Edgewater corridor. Today, as Fortune Development Group's VP of Sales for OKO Group's Una Residences and Missoni Baia towers, she oversees the development of marketing and sales strategies for each project while leading, encouraging and enabling the sales teams to achieve their goals. "My favorite part of the business is being able to interact with our teams and listen to our agents' perspectives on the job at hand," she says. "I enjoy being able to understand their strengths and needs and effectively provide them with the tools they need to close the sale and achieve their individual goals." As such, she's known for her positive attitude that's focused on the solution, not the problem. "I'm detail-oriented and results-driven," she says. "I'm also very focused on digital marketing, social media and offer international webinars that address our clients' key interests." She and her team have enhanced their capabilities via Zoom meetings and virtual project presentations to prospective buyers and brokers. They have also been successful in organizing more personalized, private events with small groups of brokers. If all this wasn't enough to make her an outstanding individual, she also contributes to several charities: St. Jude Children Hospital, Voices For Children, Unicef and Save The Children.
Her Motto: "Sharing is caring. When you share your knowledge, you're sharing your wealth."
Dream Home: "A Penthouse Villa at Una Residences with 360-degree water and city views."
Business Style: "I'm very communicative, analytical, straightforward and fair."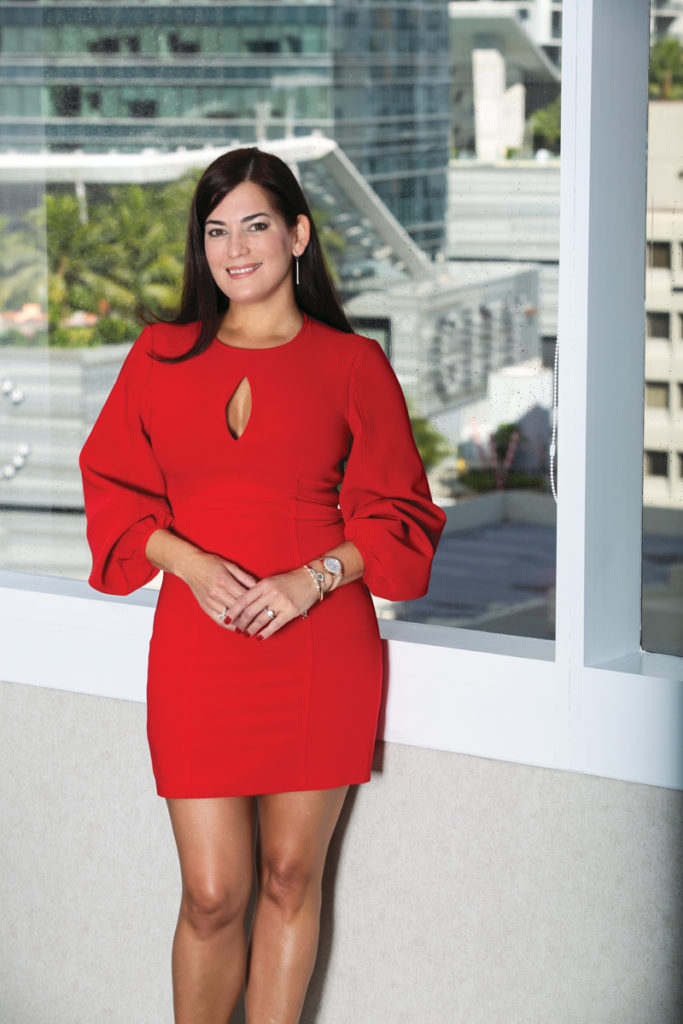 Giovanna Guzman
International Realtors Group
305.507.5546
[email protected]
InternationalRealtorsGroup.com
"My three favorite things about real estate are: making my clients happy, creating successful new relationships with clients and agents, and guiding and educating my agents so they can grow and succeed."
International Realtors Group's Giovanna Guzman's clients describe her as having their best interests at heart. "Three pillars guide our behavior and decisions all day long," she says. "Our integrity keeps us humble and always thinking about who is using our product; education is a crucial value that we must ensure to integrate in every selling, buying or renting process; and our strong focus on technology and teamwork are what keeps us fresh and relevant, and set us apart from the competition." Originally an interior designer from Boston, she's celebrating 18 years in real estate and 11 years as the Broker & Owner of IRG, a full-service brokerage for residential and commercial real estate in Florida. "Our main clientele is international and we focus on Miami, Orlando and the Beaches," she says. "We also offer income-producing properties with high ROI's in Maryland via a sister company." Real estate is not just a job for Guzman, it's a passion. She recalls one of her most meaningful experiences: "While I was in charge of a real estate project, I presented to an international real estate agent and his client from Turkey. The agent, a few years later, became my husband!" Every year she organizes a Thanksgiving Food Drive and a Christmas Toy Drive for children in need, always thinking about ways to put a smile on a child's face.
Right Choice: "Working as a realtor's assistant for a couple of months was enough for me to see the love and passion I had for real estate. Being part of a big decision to help a person find the right home brings me joy. When you exceed a client's expectations, they remember you forever."
Personal Style: "I try to put myself in my clients' shoes to help them get the best opportunity possible in every deal."
Interests & Hobbies: "The #1 thing in my life is family. Then there's my love of the beach, running and great food accompanied by a great glass of wine!"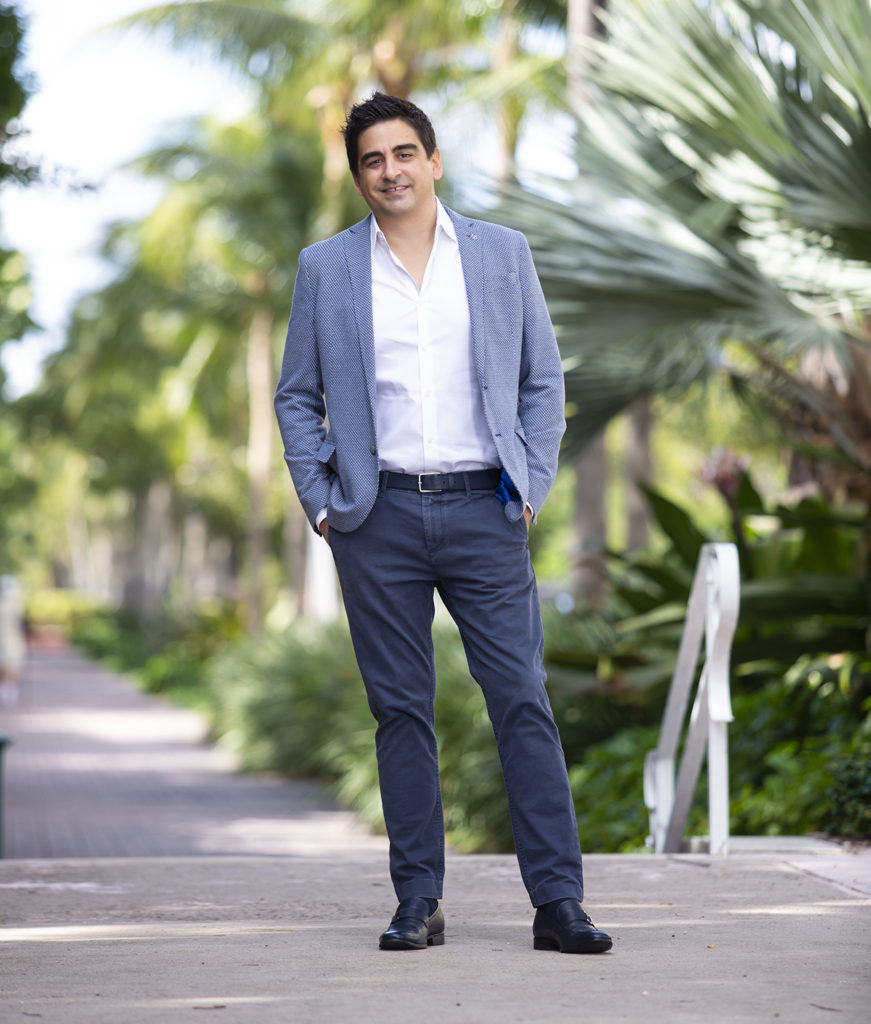 Christopher Robert Suarez
CMC Group
305.915.9471
[email protected]
CMCGroupMiami.com
"I've worked in many different areas of real estate, which has allowed me to be a great multi-tasker. I also have significant marketing and project management experience that allows me to provide a very complete service to all my clients."
Real estate is a powerful thing. Where you live becomes the center of your universe; your "home base" and a place where memories are made. Even an investment property can have a profound effect on your life's story. When chosen correctly, it yields long-term financial freedom and becomes a vital part of your well-diversified portfolio. Throughout his 21 years in real estate, Suarez has worked in just about every aspect of the business, specializing in sales, marketing and project management. He's currently the Sales Director for Brickell Flatiron as well as the broker for his own firm. "I currently work directly for the developer, Ugo Colombo," he says. "I couldn't be happier working in Brickell, traveling, making deals happen and selling great-quality units to my clients." Even a pandemic doesn't put him off his stride. "I currently live in the building I sell and manage," he says, "so I'm very flexible with my clients on how they prefer to coordinate the showings of the units. I've been selling Brickell Flatiron from the beginning and I've accomplished selling more than half of the building to date."
Fave Quote: "The best is yet to come!"
Dream Home: "A house near Brickell, of course, with a huge backyard for my little girl to play in, and a pool to enjoy the beautiful Florida weather!"
Business Style: "Casual and friendly, yet professional and detailed-oriented."