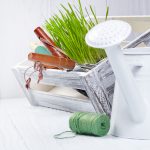 Private Garden
Are you ready to try your green thumb at growing your own garden? Ready-To-Grow Gardens can help you grow your greens by designing, installing and maintaining edible gardens for homes, schools, restaurants, offices and public spaces to nourish your body right at home; Ready-To-Grow.com.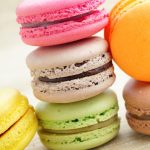 Illegally Delicious
The duo behind Illegal Bakery is on the loose and unleashing sweetness all over Miami. Using local sustainable ingredients they create small batches of home-baked treats to sell at famers' markets throughout the city. The confections are so good 'they should be illegal' (wink) and include everything from macarons to gluten-free granola bars; IllegalBakery.com.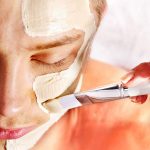 Skin Spin
Now that you're feeling and looking beautiful on the inside, follow it up on the outside with a collection that takes what is nutritious for our diets, and implements the same perks for skincare. Karelèn is a new Miami-made line of body butters, hand & body lotions and dry oils with no glycols, parabens, mineral oils or petrolatum. Best of all, they're cruelty-free; Karelen.com.
GREEN FIT
When I realized that as I got older and felt the metabolism of my body change and tolerate less processed and junk foods, I made an immediate choice for health. In the healthy food world, one can achieve both taste and pleasure. It just takes a willingness to see it differently and experiment with different ingredients, flavors and techniques. The body is a gift, health is a gift and appreciating the uniqueness of how we come into this world is a gift. Take care of the things that are borrowed — our physical body being one of them. I try to follow the 80/20 rule, eating the densest options available 80% of the time and allowing for 20% indulgence. One doesn't have to suffer through food cravings if one learns to eat well. The only suffering is the detoxifying of our tastebuds from overly processed and richly flavored foods that are fat-filled, high-sodium, loaded with refined oils, over-cooked and so forth. There are so many rituals to better eating and helping out our digestive system to more effectively absorb nutrients. Nothing is ultimately bad until we deem it so. To me, the most important aspect of nutrition is to be conscious of what we're eating and offering a silent prayer of gratitude for what is in front of us that will help nourish our entire mind, body, soul and spirit.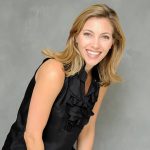 ABOUT THE AUTHOR
› Antonella Palazio is a Visionary Entrepreneur, Change-Maker & Nutritionist with a background in health issues related to holistic living & wellness.