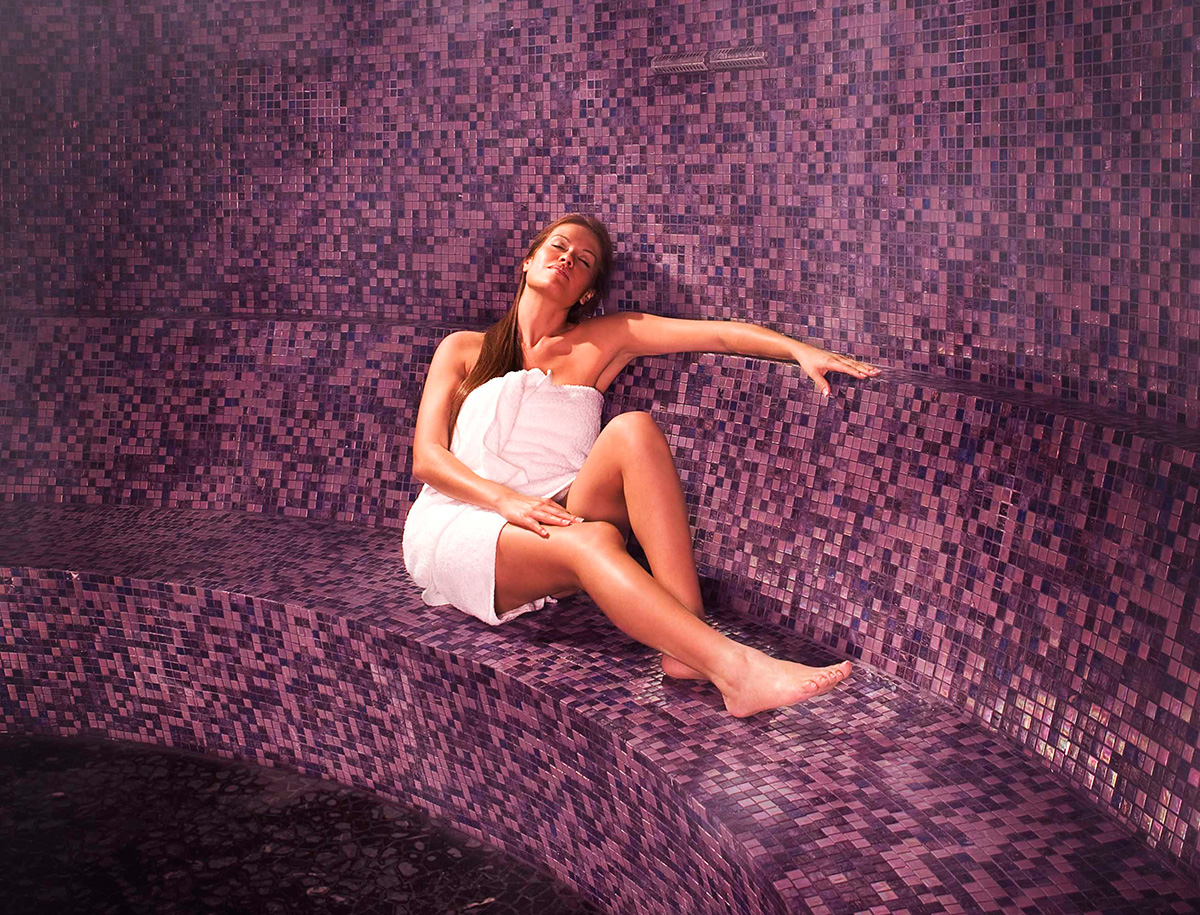 The word "spa" is an acronym for "salus per aquarm," which translated from Latin means "health from water." Modern spas, such as the lavish mySpa at the InterContinental Miami Hotel, are all that and so much more. The reasons for going to a spa, however, aren't that different from centuries ago — health, well-being and rejuvenation. "Our mission is to help you feel more balanced, rested and energized," says mySpa Director Candice Graff. "We blend the luxurious details and personalized attention you expect with effective, results-oriented treatments."
Stepping inside mySpa is like walking into a seamless respite for the stressed-out, sleep-deprived, over-partied or those in need of peaceful celebration. The exotic menu of services is tailored to offer the exact cure for whatever ails you. The staff is charged with taking infinite measures to restore your inner peace, renew your outer glow and bring total energetic yet blissfully serene balance to your mind, body and soul.
The experience is designed to encircle your entire being, enveloping all the senses: sound, with a water wall in the relaxation lounge featuring soothing music and dim lighting; sight, as colors create a connection to earth, water and sky; scent, with an aromatherapy greeting at the beginning of each massage; taste, in the form of elixirs in spa water; and touch, from the therapist's hands, soft linens, fabrics and finishings.
The focus on providing a comprehensive, luxurious experience with unparalleled service starts with their logo of concentric rings of brown, moss green and sky blue. The palette was selected in homage to nature which is reflected intimately in all aspects of the design and décor to serve as a reminder for guests to find a connection to the energy within as they seek wholeness of the mind and body. "The reality is that mySpa is your spa," says Graff. "We want all of our guests to enjoy their spa experience and get the desired result they're looking for, to share with us their goals, needs and expectations so that we can customize their experiences and services accordingly."
An excellent example is the extensive myMassage Therapy Menu which ranges from gentle, soothing sessions to deeper, more focused massages. The myEssentials offerings enhance the experience with options such as aroma-harmony, paraffin, hot stones, a scalp massage and more. Want to savor the experience with your partner? There's an alluring couple's suite available.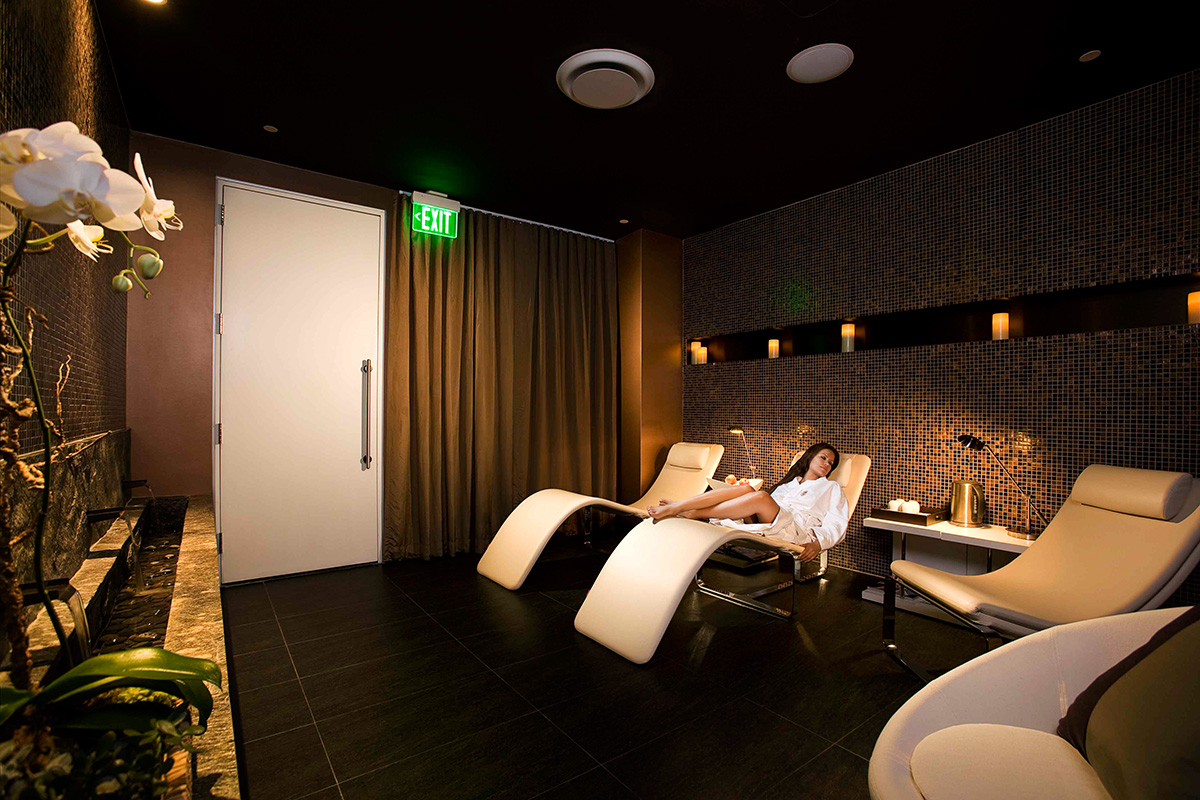 Additionally, they are the only spa in the area with a SpaJet2 Hydro Capsule, a pod where 20 pressurized jets massage your body using cold or hot water, vibration, steam and light therapy. But mySpa is much more than its invigorating massages and hydrotherapy. "We take the time to find out what the client is looking to achieve from their spa experience in order to meet their expectations," says Graff. "We want them to leave completely satisfied with the spa experience, results and regimen."
In 2015, mySpa offered cuts and styling for the first time. This year, they will be adding a second stylist station to expand the salon services, and plan to offer coloring and Keratin treatments as well. They are also adding a spa membership for people who are interested in wellness. By committing to a spa wellness program, clients will enjoy a 50-minute spa treatment each month with access to the high-tech fitness center, outdoor jogging center, 60-foot outdoor pool and sundeck overlooking Biscayne Bay as well as steam, sauna, drench shower and relaxation lounge experiences. "While we have had several great accomplishments as of late, we are most proud of becoming #1 on TripAdvisor in early 2015," shares Graff. "The fact that our guests have enjoyed their experience enough to take the time and share it online means so much to us. It just lets us know that our efforts are paying off and customers appreciate it."
The rave reviews include many for the mySkincare services. These tailor-made solutions take into account a person's ever-changing skincare needs with an organic treatment, a HydraFacial, etc. There are also treatments for the often-neglected neck and décolleté, as well as the eye area, eyebrow/eyelash tinting, lip treatments, peels, waxing and more. The pampering continues on to the extremities with myHands&Feet.
In the mood for something a little more exotic? The myBody Rituals feature ancient healing rituals from distant cultures. These include the champagne mud wrap to detox the muscles, the lift-express for body-shaping, the smooth sailing for cellulite reduction, a radiant body polish for exfoliating and spray tanning. With the mantra "never let them see you stress," the mySpa For Men services understand that men are different from women and focus on facials, massage, body polish and grooming standards that afford guys the opportunity to unwind, recharge and step out looking their best.
Best of all, mySpa's extensive menu of services is backed by exemplary customer service. "Our staff is well-trained and educated on all of our products and services," concludes Graff. "They have many years of experience working in the spa industry. Our staff is like family. They all take care of each other, the facility and our guests — whether it's their client or not. We all feel responsible to ensure each guest has the best experience possible."
In the end, the full-service, full-amenity, full-luxury mySpa experience is all about you. In this spirit, they present spa treatments that invite you to rediscover yourself, awakened…balanced…and rested. So, go ahead, just surrender and enjoy.
mySpa at InterContinental Miami Hotel is located at 100 Chopin Plaza in Downtown Miami. For more information or to reserve your experience of choice, call 305.372.4444 or visit MySpaMiami.com.