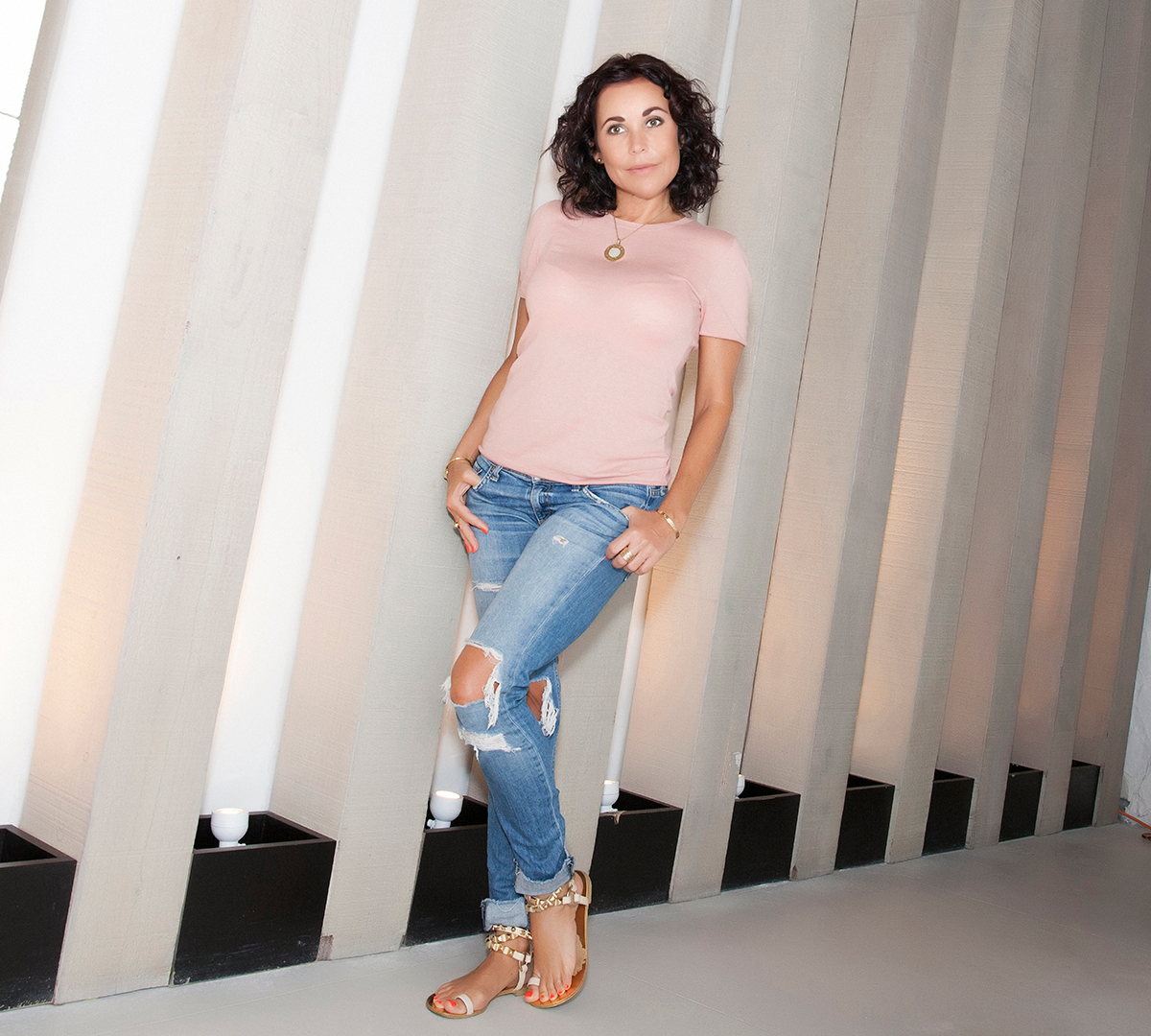 Thalassa Boom is a very determined woman. Just as she was about to start her company, Thalassa Boom Resort Wear, she had a bad fall while skiing, survived an operation and was unable to walk properly for some time. "To accomplish my goals I had to travel, source materials and assist in production on crutches," she says. "I did my first show in a cast, but brought my collection to market within 6 months. Within the first year, we are sold in several boutiques around the U.S, The Netherlands and The Caribbean." Today, she's the proud mother of 2 teenagers and lives half the year in Curaçao on a beautiful beach resort and the rest of the time in Amsterdam. "I travel a lot to Miami and Europe where my production takes place," she says. "Travelling, art and fashion are great sources of inspiration for me." She goes on to say that Thalassa means "Goddess of the Ocean" in Greek. "Boom is my last name, and I hope to bring all of my customers the boom!" As such, she looks forward to growing her business while continuing to help the animal causes close to her heart through her company. "I enjoy fabric sourcing and seeing my designs come to life," she says. "The real cherry on the pie is seeing my pieces worn by happy customers!"; ThalassaBoom.com.
"Fashion inspires me and swim and resort wear have always been a passion of mine. I've lived on an island for the greater part of my life where we wear swimwear all the time."
WARDROBE ESSENTIALS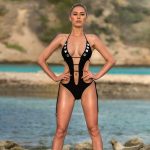 Black Monokini
No matter what your mood, black always looks good and matches every wardrobe. The design of this piece combined with Swarovski Crystals makes it truly stand out.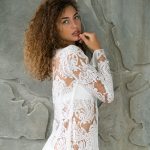 Trendy Flowing Kimono
This piece is sexy, classy, feminine and it flows when walking. It combines well with swimwear or casual shorts and a top or nice pants with high heels.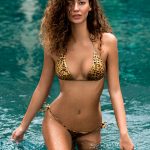 Triangle Gold Animal Print Bikini
Alluring and flashy, this bikini makes heads turn. It feels great to feel beautiful. It's vitamin to the brain, body and soul. Add in a beautiful beach bag for the perfect seaside look.