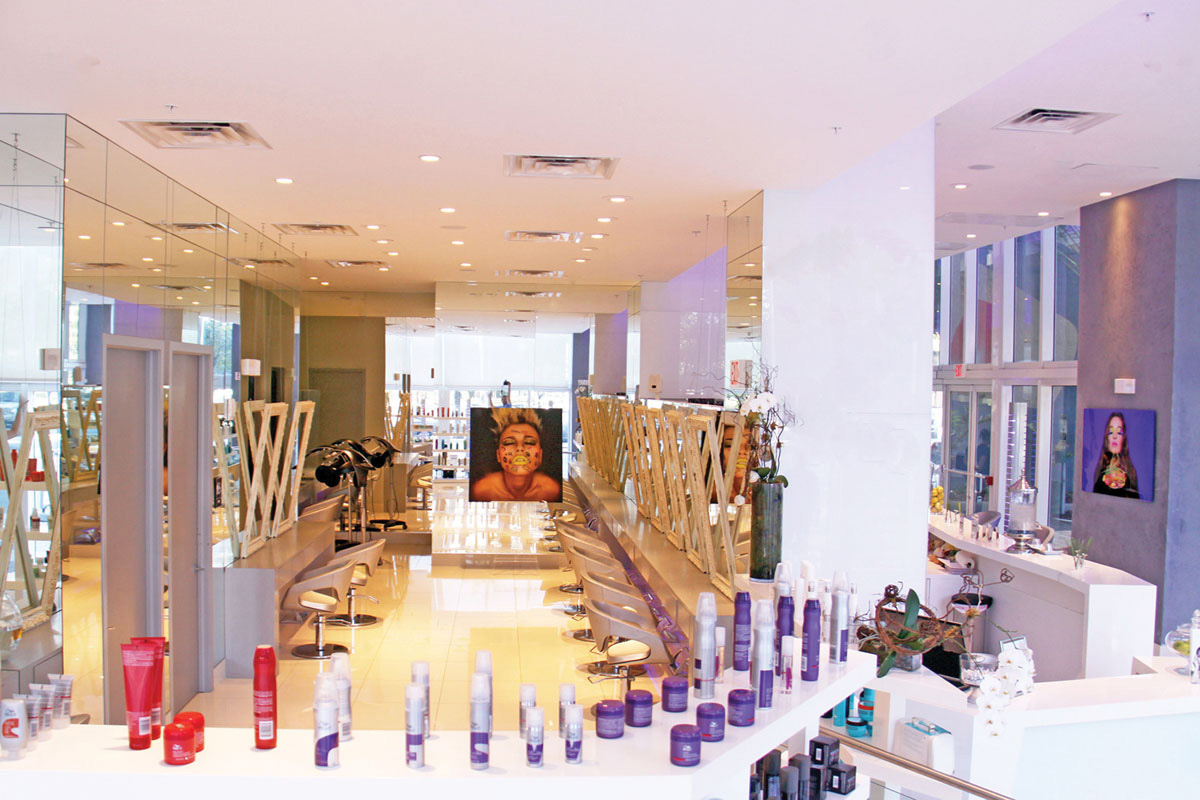 Clean Palette
If you're suffering from uneven pigmentation and spotting, you know how frustrating it can be trying to find solutions that effectively treat the problem instead of just covering it up. Aquathermes offers a special Hyperpigmentation Facial for those wishing to try to balance their skin tone by lightening and brightening to yield a head-turning, attractive and vibrant glow; $100.
Smooth Operator
Whether it's time spent on the beach or the ravages of the straightener and curling iron, our daily routines do a number on the health of our hair. Get your locks back on track with Aquathermes' Keratin Hair Treatment, which deep-infuses a Keratin complex into the hair's cuticle, relaxing curls, reducing frizz and adding a luxurious shine and silkiness to even color-treated or chemically processed hair; $200.
Sensory Bliss
Sometimes a facial is as much for your mind as your body. When it's a soothing, relaxing experience you're after, opt for Aquathermes' Aromatherapy Facial. Your skin will be cleansed, toned and exfoliated with the use of stress-relieving essential oils such as lavender, which is known for its skin-soothing properties. This gentle treatment is a great choice for those with more sensitive skin; $75.
Perfect Isolation
When is a shampoo more than just a quick necessity before you start your styling? Try experiencing it through Aquathermes' Teknowash Sound Shampoo Unit. This system turns an ordinary wash into a soothing experience for both body and mind with an integrated sound system, Air-Shiatsu massage and a Chromotherapy LED system that's designed to help relax and relieve you.
Aquathermes is located at 50 Biscayne Blvd., Miami; 305.371.5555, Aquathermes.US.