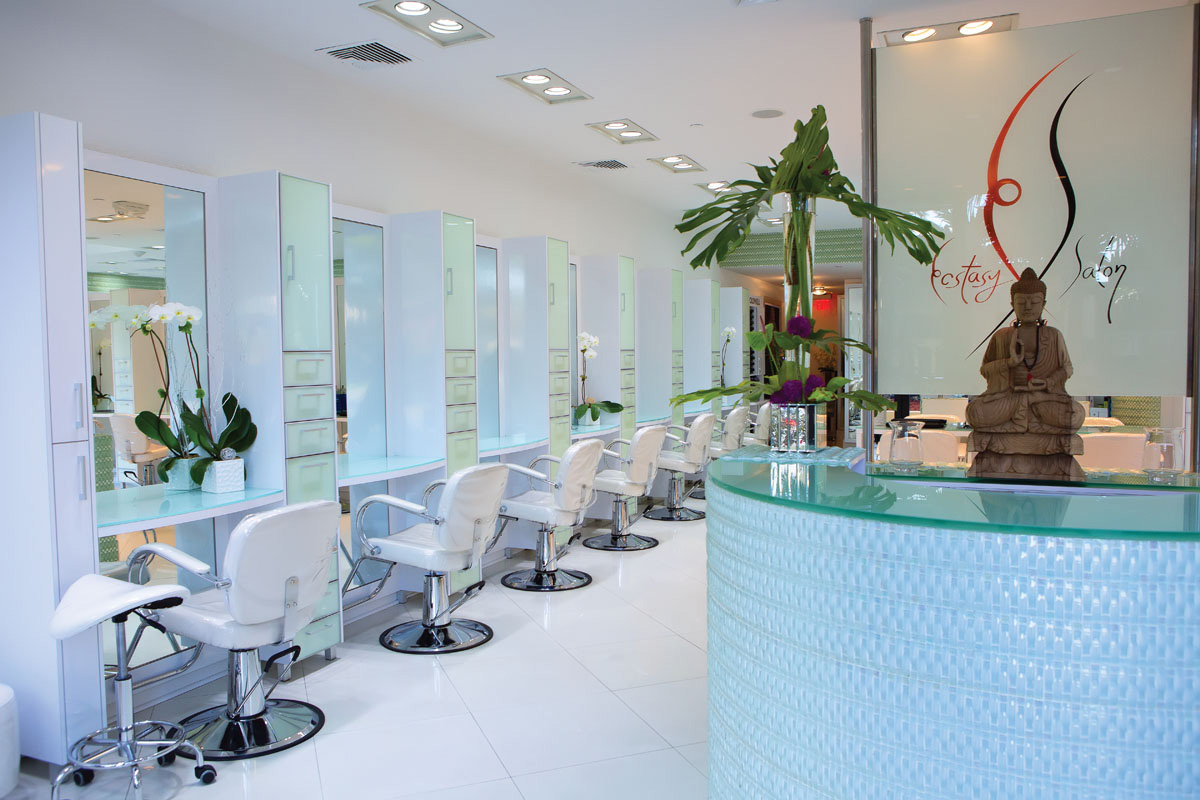 Atrip to the salon serves several purposes, as does knowing that you look your best. It's vitally important to be truly pleased with the person you see in the mirror. This means that selecting the right salon and stylist is much more than finding someone who can accurately recreate a hairstyle from a page the client tore out of a magazine. At the same time, a trip to the salon should be quite simply "fun." A place where you can relax, get away from the cares of modern life for a while, and just be yourself without any social artifice. Such factors have led many stylist/client relationships to outlast boyfriends, girlfriends, jobs…even marriages! This is exactly what one finds when stepping through the door of Ecstasy Salon Spa in Coral Gables.
"What customers have when they enter Ecstasy Salon Spa is not only the best service, but the peace of knowing they can be who they are, just like when they're home," says Owner Bobby Barros. "When they sit in my chair, there's the added tranquility of having a reliable person to talk to and the possibility of a friendship to develop that will last for years."
Barros opened the salon based on a passionate desire to grow as a professional and create a name in the business. The salon where he was working as assistant was originally on Biscayne Boulevard, and when they moved, Barros decided to open Ecstasy Salon Spa and stay in the area. "Miami is a big city with residents from every country in the world," he says. "This means that we're surrounded by great cultures which ensures that customers always have varied ideas about beauty in general. This is why stylists should always be aware of new products, services and techniques."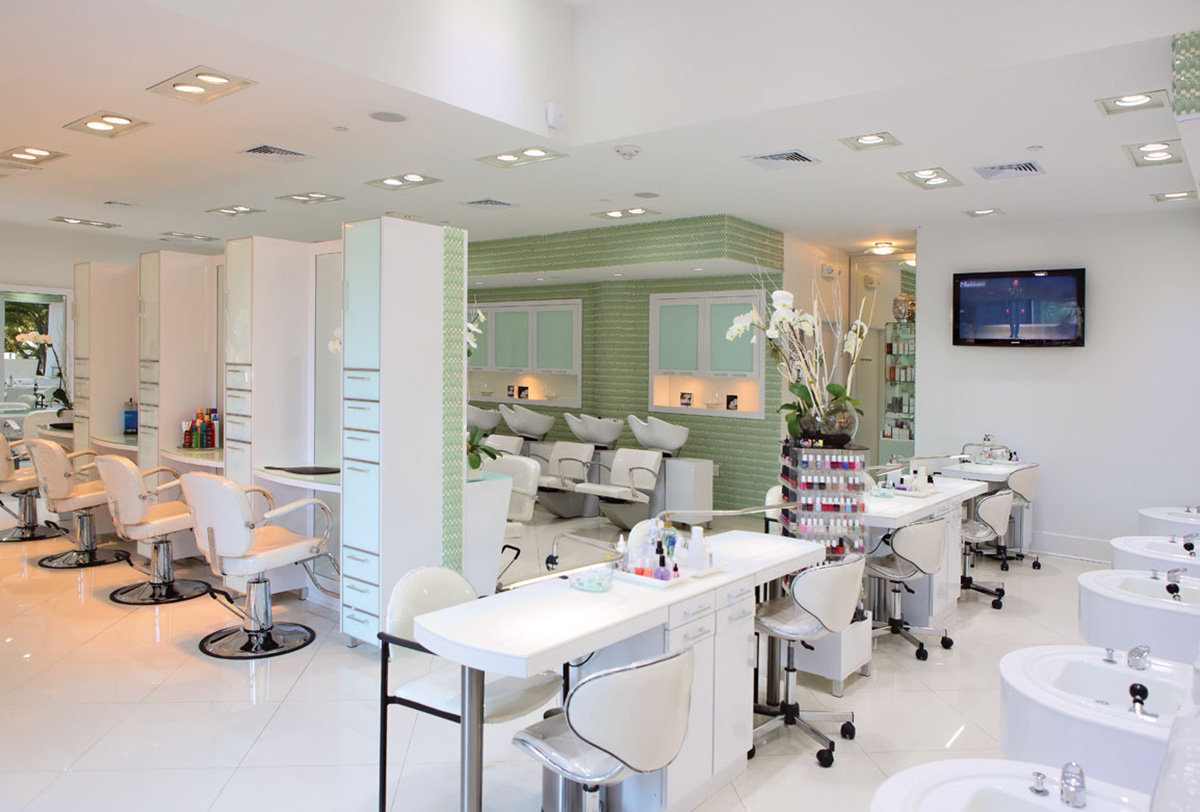 So how exactly does he handle such different tastes, styles and requirements? By having a staff whose backgrounds are as diverse as that of the clientele. At present, Barros has an impressive roster of 30 employees including 12 hairstylists, 7 hair assistants, 6 manicurists, 2 estheticians and 3 salon assistants, all hailing from various backgrounds including Venezuela, Puerto Rico, Brazil, Nicaragua, Mexico and Cuba, to name a few. "The main point of Ecstasy Salon Spa it to provide consistently high-quality customer service," affirms Barros. "Best of all, we offer varied services within the haircare arena including organic colors and treatments for broken hair, hot oil treatments for chipped nails and a wide variety of winning products and treatments for the skin. "The most popular services at the moment are Detox and Botox, both of which are SOS treatments for damaged hair," shares Barros.
But Barros' haven of beauty offers much more than a comprehensive list of top-rate services. "The difference is that we treat our clients like our own family," he explains. "When I'm working on a customer, he or she is the most important thing for me at that time." As such, he and his team are very focused on creating a welcoming ambience. "We want customers to feel like they are at their own house," he says. And the customers definitely feel at home — one in particular very much so…
"Once I was giving a service to a pregnant client, when her water suddenly broke without warning," Barros explains. "Since it was her first child, she was very scared (just like me) because it was our first time in a situation like this. In the end, everything was fine and she had a beautiful baby girl. I've actually already done her first haircut!"
As for future plans, it should come as no surprise that further growth is anticipated. "I want to continue training my team of professionals to provide better services every day," he says. "Of course, I'm planning to add more employees, but at this time I don't plan on opening another salon quite yet…but no one knows what the future might bring!"
Ecstasy Salon Spa is located at 2100 Ponce De Leon Blvd., Ste. 100-A in Coral Gables; 305.448.0707; EcstasySalonSpa.com.