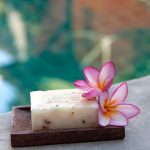 Soothing Smells
Soaptopia is an all-natural bath & body favorite among the eco-savvy. All products are free of synthetics, cruelty-free and handmade from essential oils and flowers. Best of all, everything in the collection is ultra healing to the skin and smells heavenly; Soaptopia.com.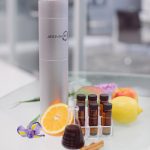 Global Aroma
Aroma360 has modernized the century-old practice of using herbs and essential oils with its state-of-the art diffusers and customizable fragrances. The brand incorporates the influence of scents with human behavior. Now you can smell like happiness; Aroma360.com.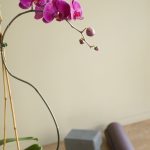 Giving Back
Karuna − Sanskrit for compassion − is a company that makes quality eco-friendly yoga towels that are super-absorbent and non-slip for those yogis who find balance in keeping a safe grip. Every purchase contributes toward the fight against Malaria in Africa; KarunaTowels.com.
PERFECT BALANCE
Balance is a choice. As a full-time professional traveler, I live my life for a living. However, that means that most of what I do is re-directed into my brand, and thus re-directed into work. The funny thing is, I realized in college that I have always been just short of a workaholic. So I chose to re-direct my work into a career that makes me happy. Travel makes me happy. When you enjoy something very much, when you're passionate about your choices in life, it doesn't feel like work. Finding balance is about realizing that everything in life is a cost-benefit equation. The things that feel like work, make up for the ones that don't; that, along with the right people and the understanding of when to let things go within that space, yields harmony. Think about it: You don't have to know how to sing well to get a great song stuck in your head; similarly, you don't have to know all the answers in life to find balance and happiness. This realization is what sets me free, it's how I live my life and the advice I offer the world.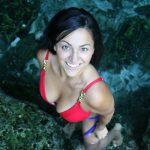 ABOUT THE AUTHOR
› Stephanie Be is a Global Traveler, Influencer, Blogger & Social Media Consultant who travels the world for work (and play); TravelBreak.net.