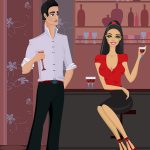 Scene Tap
Do you hate crowds? Love them? Do you want to be at a bar where your chances of landing a date are almost guaranteed? All of those worries are ancient history. That's because a handy app named Scene Tap allows you to see just how many people are in a certain place, the guy-to-girl ratio and the average age of everyone that's inside the business, in real-time.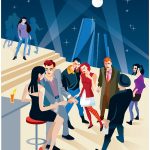 Bar Golf Stars
Want to make bar-hopping even more fun? Bar Golf Stars takes the excitement of running around town from bar to bar and turns it into a competition, with golf-style rules. Options include a bar finder to set up the "holes", a handicap option to make it fair when competing with pro drinkers, weight differences, etc. and a taxi locator to get you home safely. Fooore!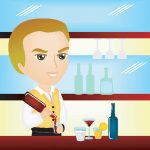 Happy Houred
Fridays at 5:01 p.m. all across the country means one thing for many people: Happy Hour! If you're tired of the same old watering hole you and your co-workers frequent almost every day of the week, you can browse the 22,000+ locations in the Happy Houred database and find some cheap cocktails or half-priced appetizers just around the corner.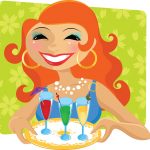 Cocktail Hero
Ready to entertain your group of friends but not sure where to start? Or maybe you're a novice mixologist missing a little inspiration? Have no fear, Cocktail Hero is here. Even with a limited amount of goods, Cocktail Hero allows you to check off the ingredients you have available and offers recommended cocktails you can make with them so not a drop goes to waste.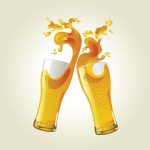 Beer Cloud
If you're ready to become a Beer Connoisseur, your app has arrived. Beer Cloud helps the everyday man — or woman — get a digital Ph.D in beer straight from their mobile phone. The app helps you figure out the perfect beer and food pairings and gives you some ice-breaking. conversation-starting history on a variety of brews throughout the world.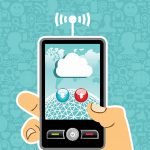 Drunk Dial No
Ever woken up in the afternoon after a long night of drinking with friends and faintly remembered a conversation you had with an ex? Thinking you were dreaming, you check your phone to see a minutes-long call you don't remember making. Enter Drunk Dial No, an app that allows you to lock the number(s) you don't want to call while you're out boozing.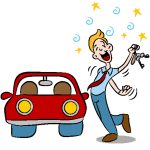 R-U-Buzzed
R-U-Buzzed uses your blood alcohol content to determine how "buzzed" you really are. It's quite simple as users enter weight, gender, hours drinking and the amount of beer, wine and/or liquor consumed. The App then shows you what your BAC is and will let you know: "You're buzzed! You could be arrested for impaired driving. Designate a sober driver."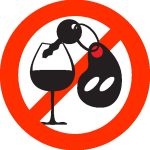 Be My DD
With Be My DD, you can have a driver take you and your friends around from stop to stop and then back home or simply pick you up at one location and take you home. If you hate leaving your car in the parking lot overnight, the "Pick Up You And Your Car" service will send 2 drivers to pick up both you and your car and deliver you both safely to your home.