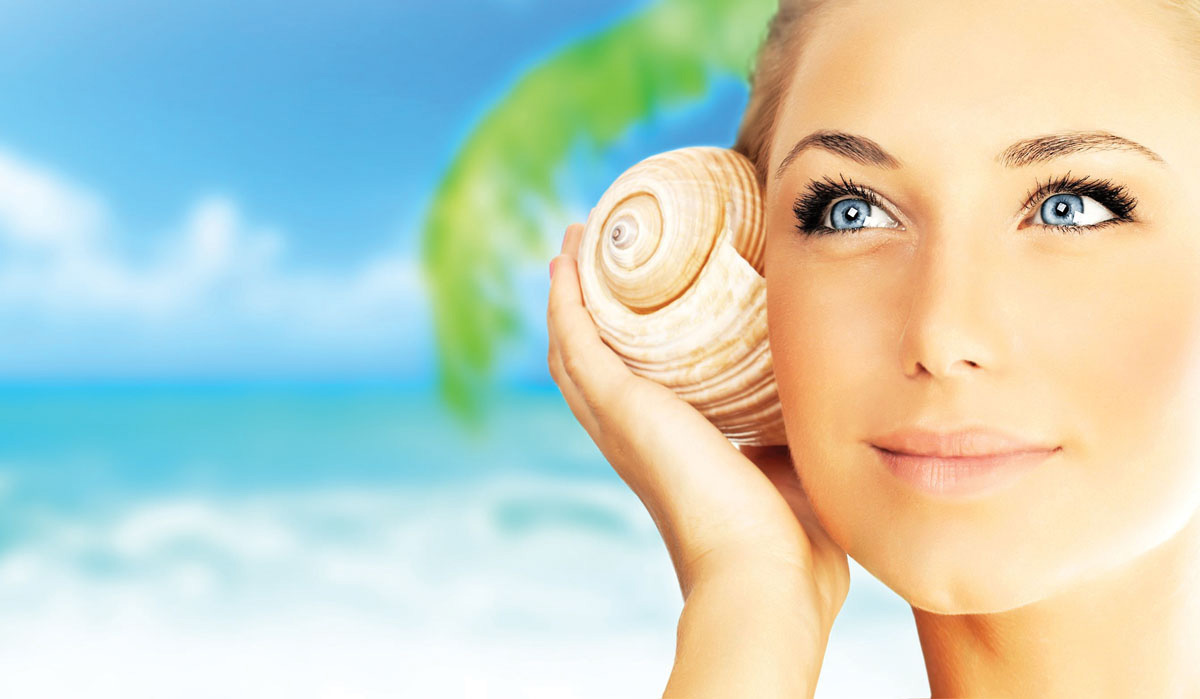 1. Ice baby: Before applying any sort of makeup, start with a clean palette, washing your face with cleanser that has been chilled in the refrigerator.
2. Not to prime is a crime: Nothing prevents makeup meltdowns like a top-notch primer. A water-based primer ensures your makeup stays in place and smooth all day without adding oil.
3. Ace your base: It's especially important to use a foundation brush to apply your base in the steamy summer months. When you apply foundation with your
hands, the heat from your fingertips can manipulate the product and cause it to move around.
4. Foolproof flush: Feel your face getting flushed? Don't add layers of powder that might feel (and look) heavy on a hot day. Instead, use a makeup-setting mist.
5. Banish the bandit: Pencil liners tend to soften and melt with heat, making them fairly messy to apply and difficult to keep in place, a sure recipe for raccoon eyes. Try a gel liner that starts out as a cream texture so it glides on smoothly and dries to an ideal budge-proof finish.
6. Shine down: Shine is a major concern during the sticky summer months. To keep it under control, apply a fine translucent powder, switching out your large
soft powder brush with a small to medium brush to reach smaller areas of the face where shine can collect, such as the sides of the nose.
7. SUN GLAM: To help establish perfect poolside glamour, be sure to keep your makeup to a minimum, but try to team your favorite pair of sunglasses with a standout pop of lipstick.