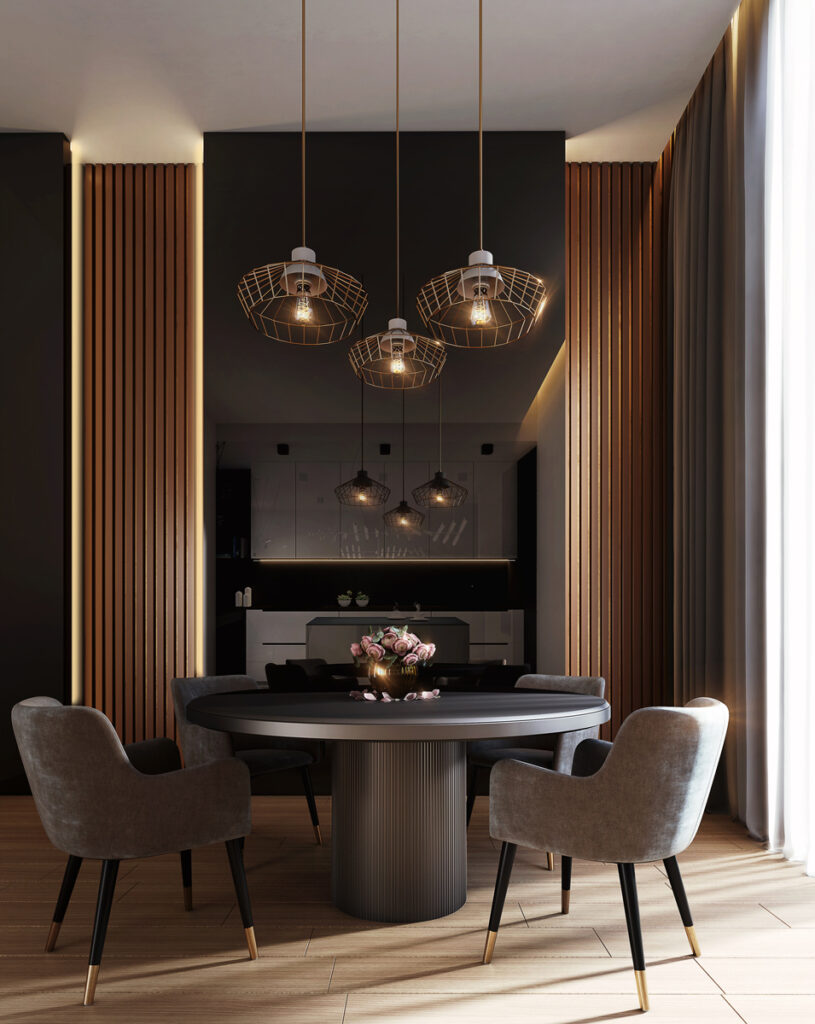 Always research FIRST.Get an idea of what works and what doesn't; what's in your budget range and what isn't; what will work in your space and what won't. This will help save countless hours (think days!) of stress, redoing and reworking your plans.
Break all the rules!When it comes to design, trends are meant to be broken!
Contrast is king: Let the eye flow from wall to wall and jump to a pop of color in the décor and a texture in the furniture. Bring a room alive by pulling all the elements together. No one wants to live (or visit) monotony. 
Dynamic touches:Make it interesting. Everyone appreciates an unexpected surprise here and there when it comes to a home, office or garden. Don't be afraid to take design and décor risks.
Elevate important things: Whether you put it on a pedestal or hang it up high, make sure your most prized possessions are front and center for all to see. No one is going to appreciate a work of art collecting dust in your garage or a piece of bespoke furniture hidden away in the corner of the attic.
Follow for inspiration: Check out Facebook groups, Pinterest, IG, YouTube, design blogs and magazines to find OMG looks you love for your home, office or outdoors.
Go green:In an ever-eco future, you may want to consider Smart tech touches and solar-powered innovations to spruce up your home. Automating everything can not only add an air of sleekness to your interiors, but it can also save you big bucks in the long run.
Have your camera handy: A photo is indeed worth a thousand words. If you want to look at what others see when they walk into your sacred space, just take a picture. You may be surprised at what you see.
Invest in quality: There's a saying in Spanish that says "lo barato sale caro" — loosely translated to "if it's cheap, it's going to cost you"…always be on the lookout for quality and never underestimate the power of a good deal.
Just do it! Revitalizing the spaces you've grown accustomed to can be daunting. Don't let procrastination get the best of you. Allow your imagination take flight and you won't regret it.
Know what you like: If you don't love it, don't settle for it. Price aside, surrounding yourself with objects that make you smile is priceless.
Lead with love: Trends aside, feeling connected to your surroundings trumps the latest fad or must-have accessory. If you adore it, put it on display with confidence. After all, no one spends more time in your space than you do.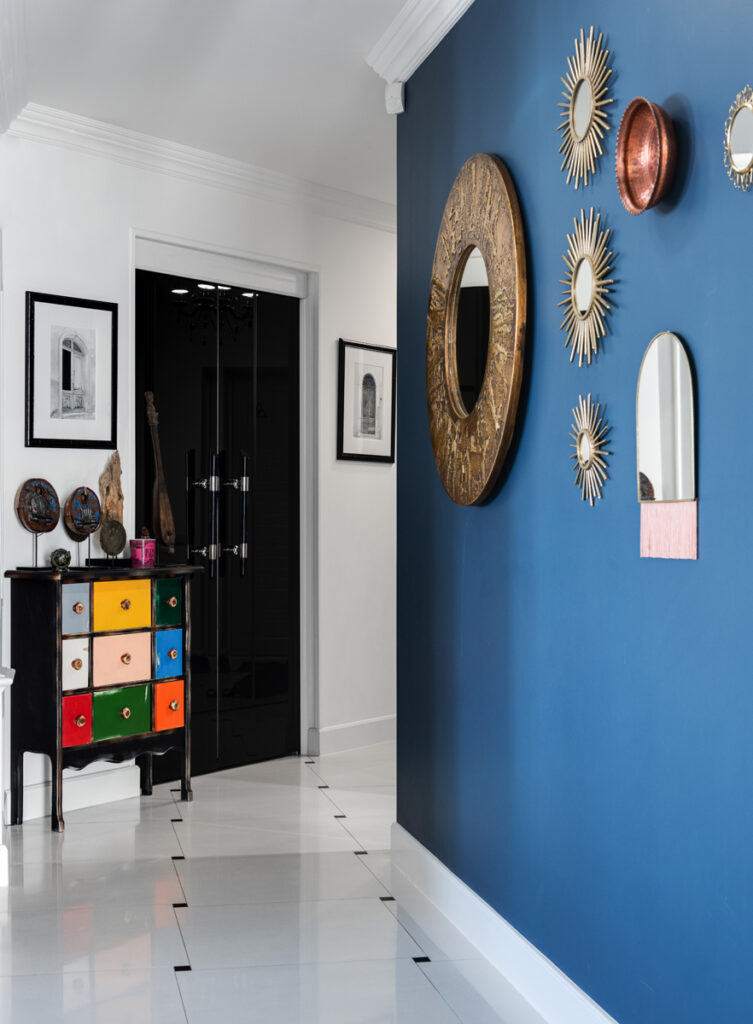 Mix high and low: Not everything has to be one-of-a-kind and not all bargains yield garbage. Pro tip: Consignment stores have treasures galore to explore and almost every pricetag is negotiable.
Not a showroom: A big mistake many people make is turning their homes and offices into a showroom. Avoid the catalogue look and opt instead for a more inviting aesthetic that really showcases your personality and style.
Own it: Confidence goes a long way when it comes to something as personal as your home. Choose a path and stick to it — with determination.
Plants!Plants! Plants!
Quit while you're ahead: If something isn't working out quite as planned, it may be a good idea to stop, take stock of the situation and come up with a Plan B before you get too deep into any project.
Reposition what you have: If you're feeling stifled and stale, take a look at your possessions and decide if maybe certain objects are better suited elsewhere — be it another room, an office or perhaps a donation pile.
Swap it out:Have an endless surplus of paintings you just can't live without? A collection of comforters that never see the light of day? Fine China collecting dust in your pantry? Swapping them out throughout the year will not only add some novelty to your surroundings, it may even spark an entirely new outlook on life!
Tuck away utilities: Electrical cord have you distracted? Ironing board distracting you from that book? Planning for hideaway shelving, sophisticated cabinetry and sleek pull-outs helps keep the focus in the right places.
Unity:No matter how eclectic your style, make sure that everything "flows" throughout. For example, group together similar frames, or display your art collections according to region, artist, medium, etc.
Vacation where you live: Fill your spaces with collected things from your *actual* or *aspirational* travels around the world (or to the local design store!). A well-traveled soul sees things differently — even if just in the imagination.
White space is overrated. Design theory may tell us otherwise, but showcasing a cool lean toward maximalism is the only way to live for creative types. Go ahead, fill up every square inch of living space with things you love to look at.
Xmarks the spot: Don't shy away from creating asymmetric vibes when it comes to art, décor or other extras.
Yellow is mellow: Aim for rich, warm, natural hues with all shades of honeyed yellow in vogue for most of the new year.
Zany zoo: Flamingos, lions, giraffes — whatever furry friends you fancy, put them on display in the most wild ways imaginable. Something in our caveman DNA makes all humans instantly drawn to animalia.