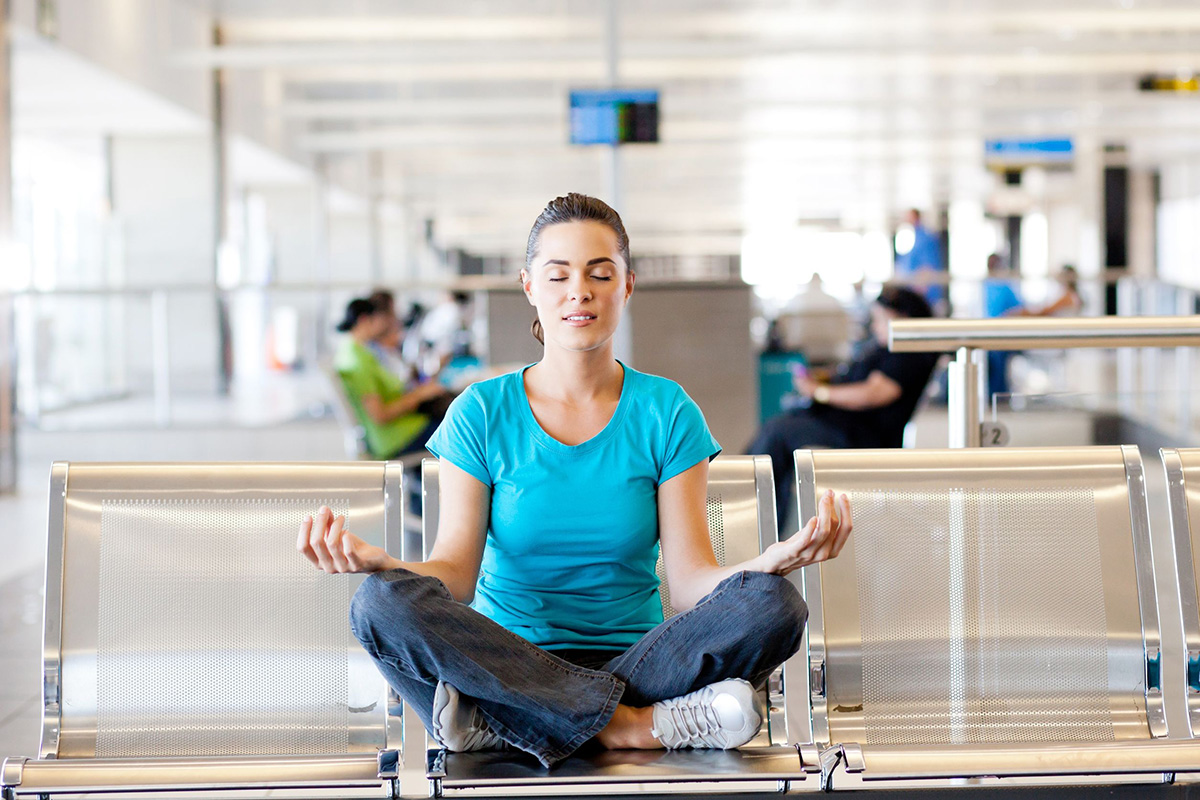 San Francisco
If there's a city in the U.S. that can be looked upon as the sort of mecca for yoga — it's certainly San Fran. The first airport to provide a 24-hour yoga room, it now has two it can boast about — one between Terminals 1 & 2 and another near Gate 69 in Terminal 3. Dimly lit, these no-shoe and phone-free zones are free to ticketed passengers just past the security gates. They're both complete with yoga mats and ready for your arrival.
Chicago
One of the most transited and hectic airports in our nation now assists its passengers with finding balance en route to their destinations. The Windy City has yoga rooms in both the Midway and Chicago O'Hare Airports. No Sweat (pun intended) yoga mats are provided. Midway's is located in Concourse C, and O'Hare's in Terminal 3. A calm, quiet space that is free to traveling passengers looking to relax, meditate and stretch.
Dallas-Fort Worth
You come upon this special yoga oasis as you are doing the inevitable mad dash from one gate to the next. Tucked behind a partial privacy screen, the second you set eyes on it, a sense of calm spreads like warm jam over your entire being in Terminal D at Gate D40. It's equipped with yoga mats, hand sanitizer and a prime view of planes taking off. A great big ol' nameste and om shanti to all.
Burlington, Vermont
The birthplace of Ben & Jerry's sure knows how to create balance at the Burlington International Airport. Designed by the local Evolution Yoga Studio, the space comes equipped with mats and meditation cushions. If you work up a serious sweat from your downward facing dog or your sun salutation — no worries, the yoga studio is situated across the hall from shower facilities and a family bathroom.