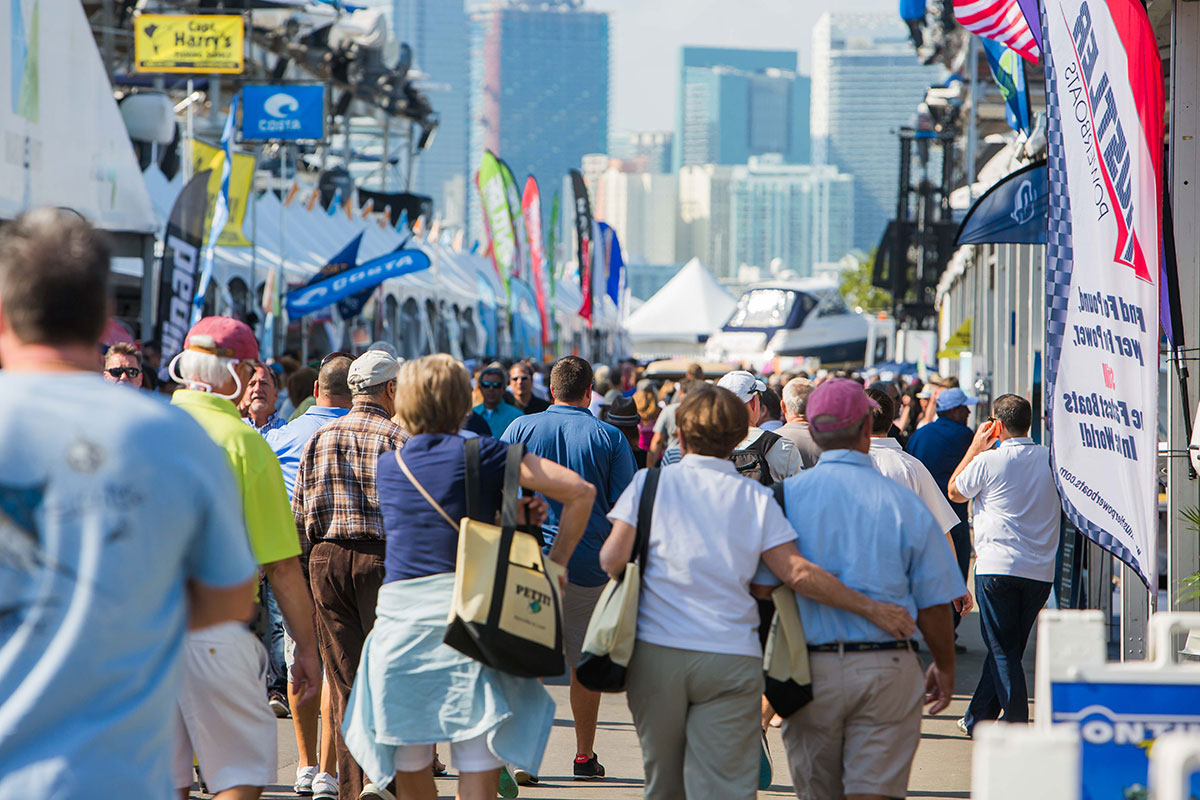 The Making Of A Legend:
From 50 Boats To Over 1,300
As World War II raged across the ocean in 1941, a small boat show set up its single tent in Miami, and with a display of 50 boats set in motion what would ultimately be 8 decades later a world-renowned boating event featuring over $3 billion in boats and marine products. This February, 100,000+ boating enthusiasts from around the globe will descend on the picturesque Miami Marine Stadium Park & Basin to explore 1,300+ new boats with more new model debuts promised than ever before. The in-water portion has expanded by an impressive 35% to accommodate 550 boats and yachts, offering a magnitude of sea trail options. The comprehensive selection includes luxury yachts, performance boats, sportfishermen, family cruisers and runabouts, with an additional 130 sailboats at Strictly Sail at Miamarina in Bayside. Not looking for a new boat this year? Don't fret. There's a wealth of water toys, nautical accessories, fashion, marine technology, powerboat and sailing lessons, as well as fabulous food, drink and entertainment.
Come By Land Or Sea
Improved Boat Show Access
Navigating last year's Miami Boat Show, it's first time at the Miami Marine Stadium Park & Basin, was definitely a challenge. The show organizers have taken the lessons learned from 2016 to implement a significantly improved transportation plan. The major changes start with the increase in Water Taxis by 47%. The capacity of water taxis has grown, holding from 50 to 350 passengers, larger than the majority of the water taxis utilized last year. The pick-up/drop-off locations have been streamlined from 7 to 4, with the idea that more, larger water taxis concentrated on fewer routes will provide more frequent service to and from the show. The new locations are American Airlines Arena, the Hyatt in Downtown Miami, the W Hotel (formerly Viceroy) in Brickell, and Bayfront Park (the show's Strictly Sail location). The number of locations for the Shuttle Buses has also been trimmed with the goal of getting more people to and from the show in less time. The constantly circulating shuttle busses will service 4 Downtown Miami locations: Marlins Park, American Airlines Arena, the Hyatt in Downtown Miami and Bayfront Park. Last year's downtown parking options, estimated at 10,000 parking spaces, will once again be available to attendees. Parking can be reserved ahead of time at MiamiBoatShow.com. Shuttle service between the Miami Boat Show and the Yachts Miami Beach Show on Collins Ave. has also been expanded. Additionally, the Mini Buses that will transport show-goers to and from parking on Virginia Key will now take a direct route from the show's front entrance rather than looping around the entire Rickenbacker Causeway. Last year, the few highly-sought-after parking spaces on Virginia Key were quickly snapped up by exhibitors, valets and show insiders. This year you can reserve and prepay for Virginia Key spaces at MiamiBoatShow.com. The key lots are divided into general parking, exhibitor parking, VIP and handicapped parking at the Miami Seaquarium. Valet parking is available near Whiskey Joe's. For those who don't want to wait in line, there's always the handy Uber and UberPool option as well as Lyft and ZabCab. Attendees heading to Strictly Sail at Bayside or Yachts Miami Beach on Collins Avenue may want to consider taking advantage of Citi Bike. No matter what option you choose, the key is to plan ahead and have FUN!
Nautical Moments:
A Brief History of MIBS
1941
The very first Miami Boat Show takes place in a tent on Dinner Key. It has just 50 exhibits. No one imagined it would one day turn into the nautical showcase it is today.
1969
The show moves to the Miami Beach Convention Hall (later renamed the Miami Beach Convention Center) where it would remain through 2015.
1984
The National Marine Manufacturers Association purchases the show with major plans for expansion and incorporating new nautical experiences.
1986
Just two years after taking the reigns, the National Manufacturers Association adds a new In-Water Powerboat Show location at the Miami Beach Marina.
1997
The highly anticipated all-sailboat Strictly Sail show moves to Miamarina at Bayside in Downtown Miami.
2016
The Miami International Boat Show moves to Miami Marine Stadium Park & Basin. Strictly Sail remains at Bayside.
The Big Relocation:
Year Two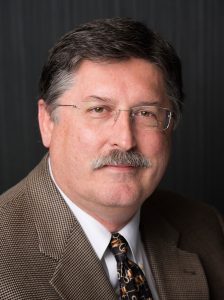 "In 2016, we recreated one of the world's most influential and biggest boat shows from the ground up. We moved from a location we had been at for many years to a location that had been desolate since the 1990s. The effort and determination exerted by our team and the city to produce the show at Miami Marine Stadium Park & Basin was a tremendous feat and something we're all extremely proud of. In 2017, we're going to even greater lengths to deliver a world-class boat show by unveiling a number of show enhancements —from transportation and parking, to sanitation, food & beverage, a new VIP experience and more boats on display, while maintaining all the elements that make the Miami Boat Show such a beloved experience for attendees and exhibitors. The Miami Marine Stadium Park & Basin is the ideal location for the Miami International Boat Show. Historically a boating destination, complete with a pristine deep water basin and direct proximity to the water, it provides the perfect backdrop for us to not only host our world-class boat show, but to provide our exhibitors and attendees with a truly unique experience that epitomizes the boating lifestyle. We look forward to Miami Marine Stadium Park & Basin being our home for years to come."
— Ben Wold, Executive VP of National Marine Manufacturers Association and Show Manager for the Miami International Boat Show.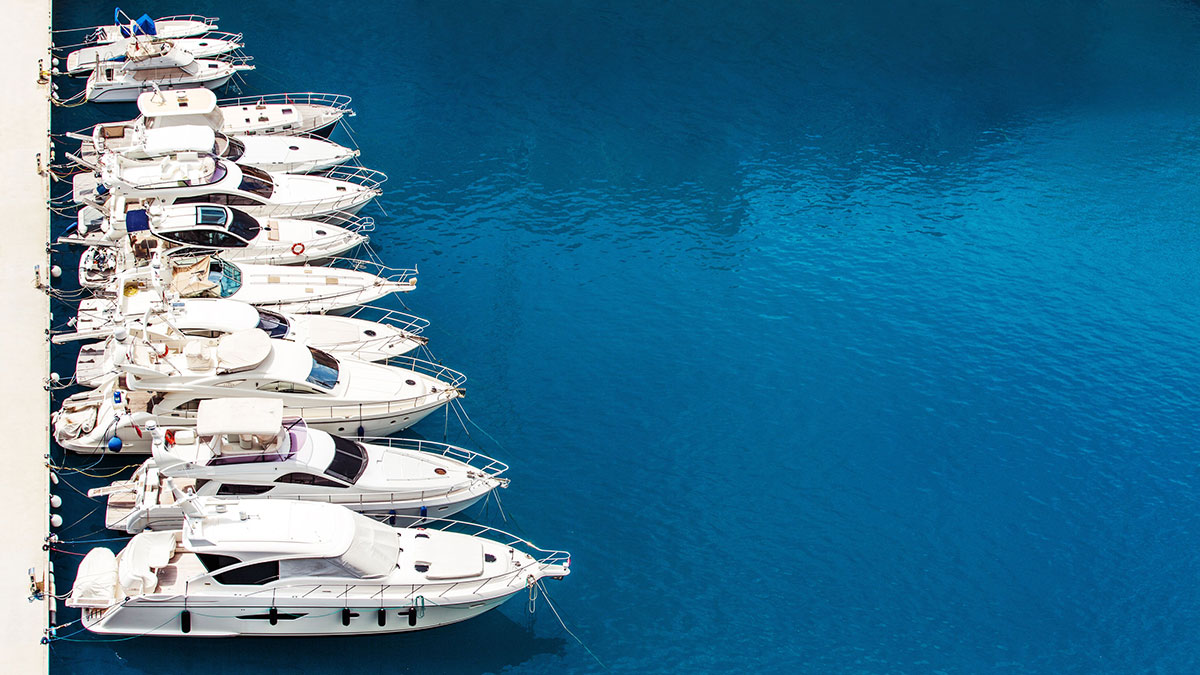 Negotiating 101
The Boat You Want At The Price You Want (Or Very Close)
Set aside your copy of Trump's The Art Of The Deal; getting a good price on the boat of your dreams isn't that difficult. First, do your homework; know the general price of the boat(s) you want and their options. The dealers at the Boat Show don't want to just show their boats they want to sell them. Some of the best pricing is on the floor models so they don't have to transport them back. Secondly, make sure to have prearranged financing. This makes you a "cash" buyer with significantly enhanced leverage. Make it clear that while you are most definitely planning to buy a boat, it doesn't have to be their boat. Lastly, if you didn't get the price you want at the beginning of the show, go back at the end; they may have a different perspective minutes before they begin to break down their booth or in-water displays.
Exciting New Addition
Very VIP Experience
Yachts are the floating symbol of the good life, and never more so than at the new Yacht & VIP Experience at Pier 9. This enhanced upscale element brings in 100+ new luxury yachts, including dozens of debuts. The Miami Boat Show VIP Treatment Package includes access to an exclusive on-water VIP lounge aboard the 111 ft. Biscayne Lady. The lounge will feature upscale dining service with an onboard restaurant, happy hours each evening with complimentary drinks, live music daily, an open-air sky deck, multiple bars, private restrooms, free Wi-Fi, luxury product displays and special services, including complimentary massages & manicures from 12 p.m.- 4 p.m. daily courtesy of PRIV. If that wasn't enough, the VIP Treatment also offers concierge services and VIP parking. This is all part of the show's effort to accommodate increasing consumer demand for large boats as reflected in a recent National Marine Manufacturers Association trend report.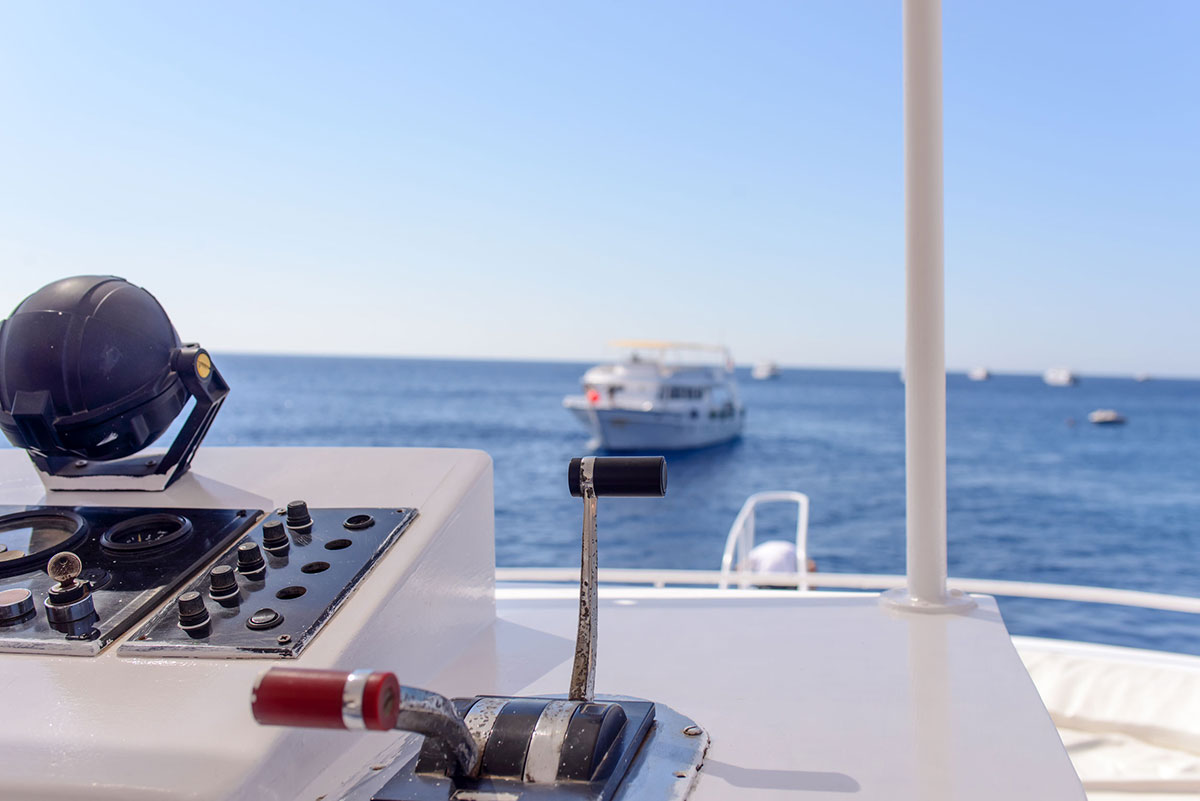 Reality Check
Putting The Boat THROUGH Its Paces
You wouldn't buy a car without a test drive, yet most boats are sold without a sea trial. Narrow down your choices at the dock, then ask to get behind the helm. Boat handling and ride quality are top considerations, so try to run it in waters close to those you will be using it in. Don't be afraid to "open her up." You need to know how fast it gets on a plane, if it tracks straight and true, how it handles when backing down and when docking. The helm instruments and controls should "fit" you, the gauges should be easy to see in various lighting conditions. Ask your family how they feel moving about on deck and if they're happy with the available seating options. If the boat has a cabin, how is it down below when the boat is at speed? The main idea here is to get a feel for the boat and obtain enough information to compare it to the other boats you're considering.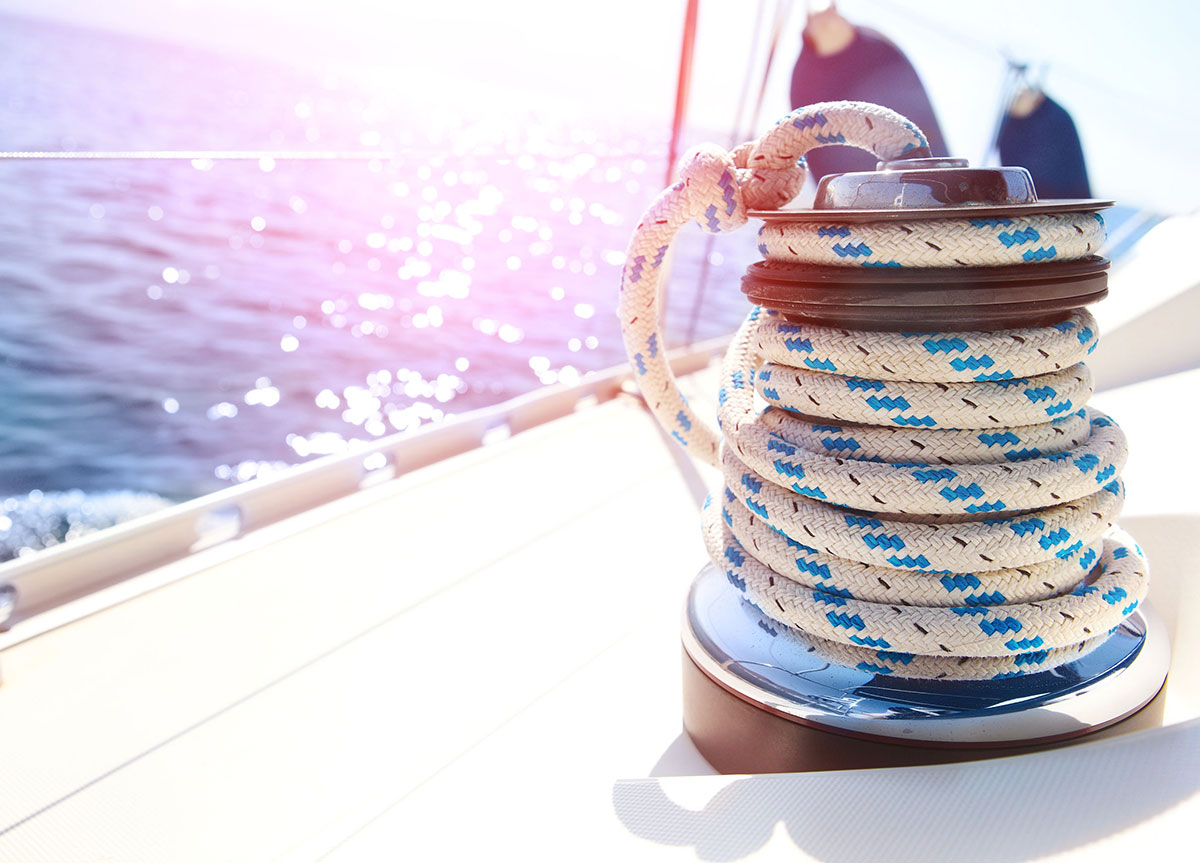 My Secret Boat Show:
A First-hand Account
When people talk about last year's Miami International Boat Show, many mention the problems getting to the show. Luckily, I'm not one of those people! The first sight of the Miami Marine Stadium, without all the debris on land and derelict sailboats in the harbor, blew me away and made any inconvenience worth it. We'd taken the advice of the 2016 Survival Guide and had planned ahead, wore comfortable, yet stylish (after all this is Miami) footwear, reapplied sunblock constantly and downloaded Jimmy Buffet as our iPhone soundtrack. After all the effort it took to get there, we stayed until the very last minute, and trust me, you can get a lot done if you hydrate throughout the day! We made a lot of friends along the way, even scoring free tickets to this year's show and a promised ride in a private vessel. So, what would I do differently? I'd bring healthy snacks. I had one too many $17 hamburgers!
– An Anonymous Boat Lover
Yet More Show…
Looking Beyond The Beautiful Boats
While the boats are the obvious stars of the Miami International Boat Show, don't be so distracted by their dazzling hulls and superstructures that you bypass the really cool boat toys, tech and accessories that form an equally important portion of the show. The following are brief highlights of some hot not-to-be missed items in the tents and on the docks for 2017.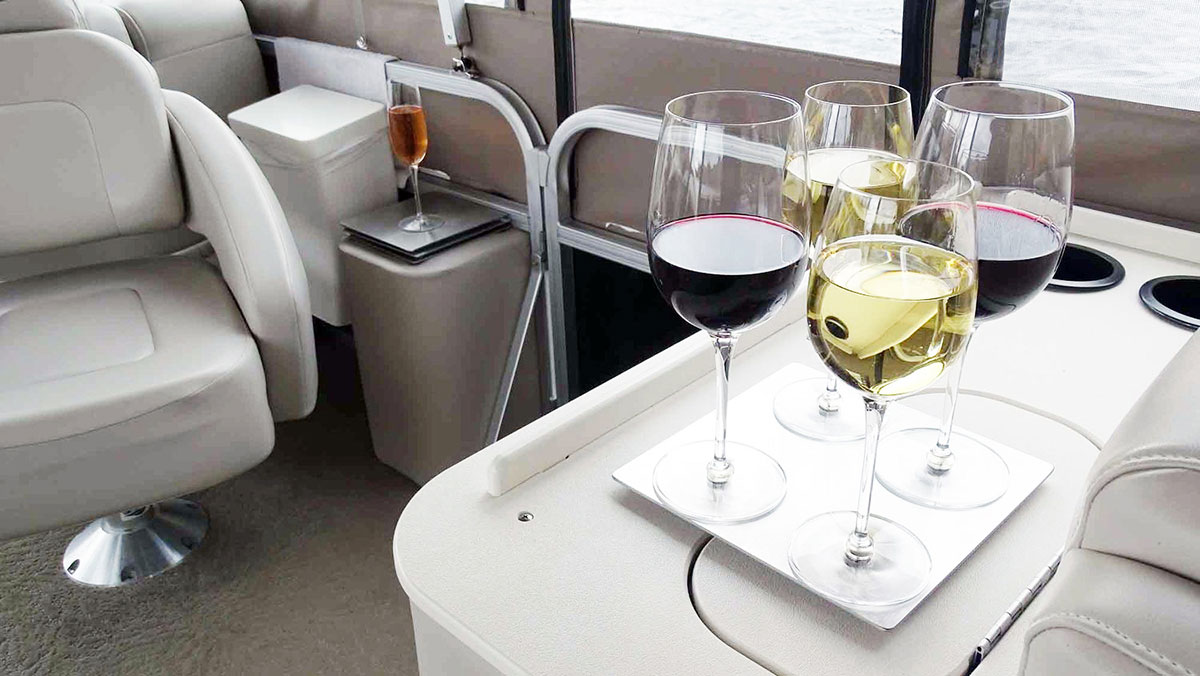 Anti-Spill Wine Glasses
Royal Stabilis
RoyalStabilis.com
Breaking a bottle of bubbly on the bow of a new boat is considered a good thing, spilling it aboard is most certainly not. Royal Stabilis has the solution. The system starts with a magnetic stainless steel board and adds your choice of ultra-clear crystal, high-resistance wine and champagne glasses, each with a cleverly integrated magnet for extra hold.
Spark Trixx
Sea-Doo
SeaDoo.com
The Spark Trixx offers a whole new, much easier way for the entire family to play on the water. Based on the popular Spark, the Trixx offers greater leverage via an adjustable riser and handlebars as well as foot wedges for sure footing during dramatic vertical tricks. It also features an extended-range variable trim system for increased upward and downward thrust.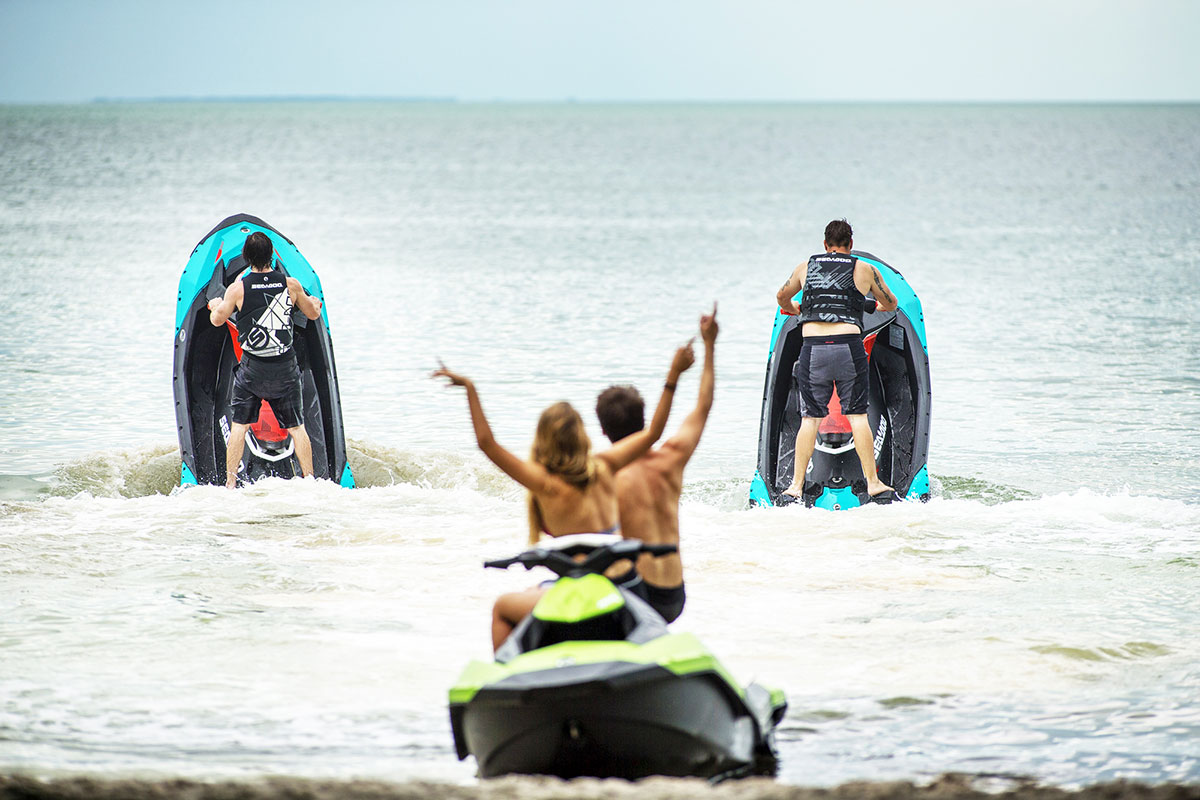 JPI
Mercury Marine
MercuryMarine.com
Joystick piloting is nothing new, but Mercury Marine's Joystick Piloting for inboard single engine tow sport-boats is exciting news. This new tech offers the ultimate in vessel control by allowing the engine, bow and stern thrusters to work together at a finger touch for significantly superior waterboard, wake surfer and towable experiences.
Ocean Scout TK
FLIR
FLIR.com
Whether in the dark of night or midday light, the Ocean Scout TK Handheld Thermal Night Vision Scope helps boaters see hazards, obstacles, aids-to-navigation, and people in the water over 100 yards away. It's easy to use straight out of the box, offers several video color palettes for enhanced viewing and features still imaging and video recording.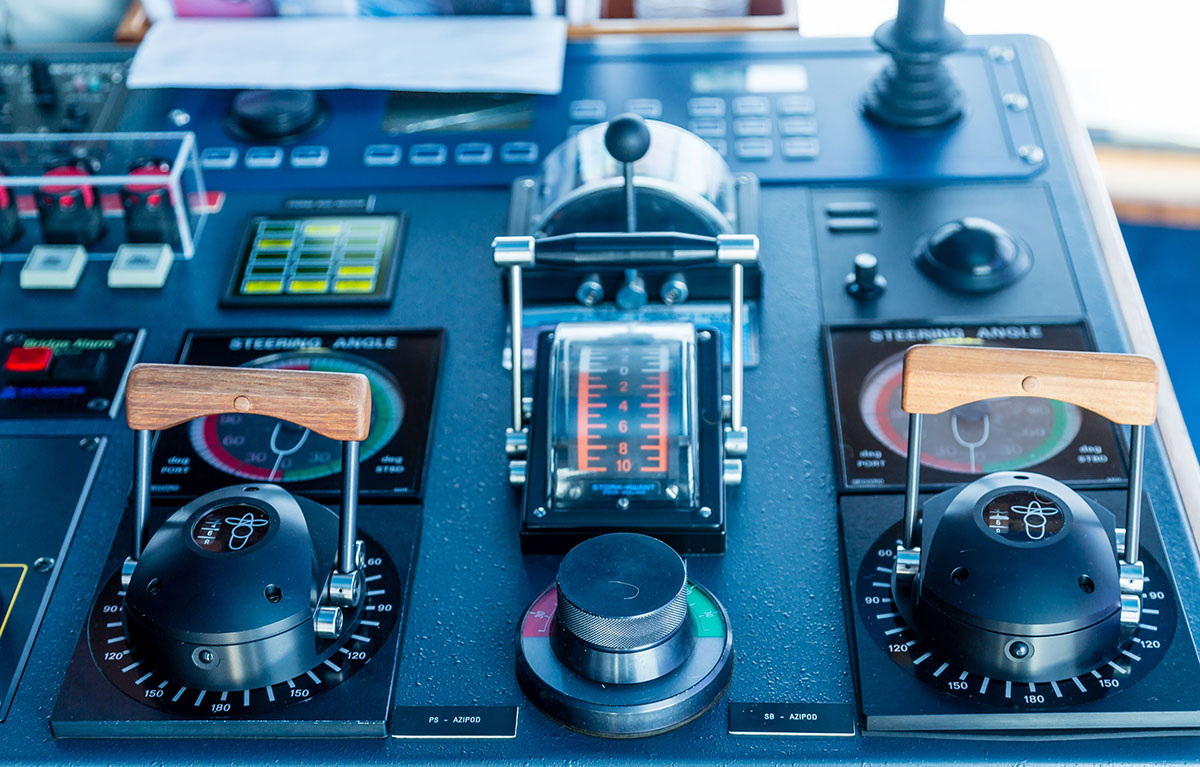 VIRB Ultra 30
Garmin
Garmin.com
If you're looking to make the next James Cameron film, post your boating adventures on YouTube or just make family movies, you can't go wrong with the 4K VIRB Ultra 30. In addition to fabulous video and sound quality, this waterproof ultra HD action camera features voice controls, data overlays, image stabilization and much more.
SOS Distress Light
Weems & Plath
Weems-Plath.com
The SOS Distress Light makes traditional pyrotechnic safety flares a thing of the past. It can be held up by hand, tethered, hoisted aloft or left to float. Best of all, it lasts up to an amazing 60 hours. To date, it's the only LED Visual Distress Signal Device that meets stringent U.S. Coast Guard requirements to replace traditional flares aboard.