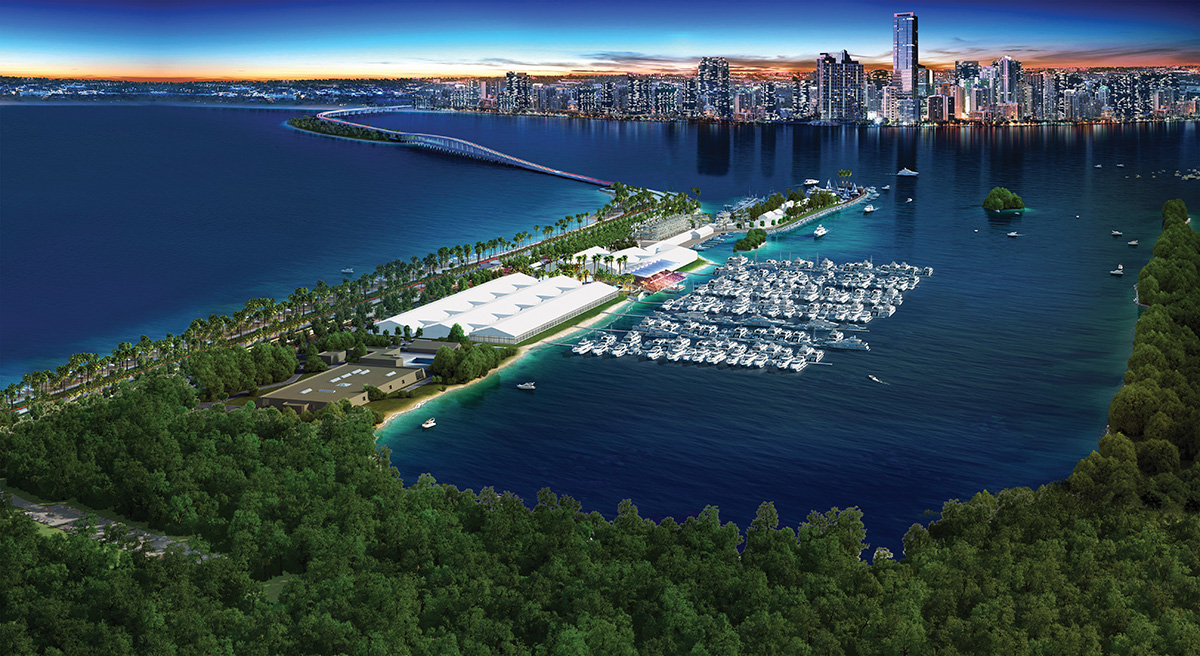 Adventures In Yachting…
Get Familiar With The Miami International Boat Show
What began in 1941 as a small local show with 50 boats under one tent has grown into one of the largest boat shows in the world and the international winter destination for the best in all things boating. This year not only marks the historic 75th Anniversary of MIBS, as yachties like to call it), but it also moves the main portion of the show from its longtime post at the Miami Beach Convention Center to its exciting new home at the iconic Marine Stadium Park & Basin in Key Biscayne. From Feb. 11-15, this island oasis will be home to over 1,200 boats, including 400 in-water boats on the temporary 100% EPA compliant docks. The impressive selection includes luxury yachts, sportfishermen, high-speed performance boats, family cruisers, PWCs and runabouts as well as the latest in boating tech, gear and accessories. On land, large-scale, air-conditioned, clean-span structures will showcase more vessels, engines, electronics and all things boating. In total, there will be approximately 600,000 sq. ft. of exhibitor space between the Marine Stadium & Basin in Key Biscayne and Strictly Sail at Miami Miamarina in Downtown Miami.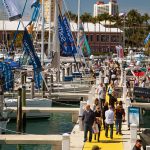 Strictly Sail
For 5 fabulous days, Miamarina @ Bayside becomes a mecca for sailors and maritime adventurers with over 125 fabulous sailboats, dozens of daily seminars and the latest in sailing gear. Whether you already own a sailboat or are shopping around for your first one, it's worth stopping by to see how the wind-powered half lives.
Historic Vessels
Be sure to take advantage of the rare chance to see a trio of iconic boats: Pilar, a replica and sistership of Ernest Hemingway's classic that inspired The Old Man And The Sea; the original Miami Vice Scarab and Carol Suzanne, a vintage South Florida racing boat built by Robert Schroeder.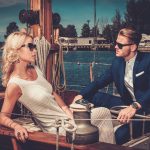 For VIPs
Premier Day on Feb. 11 allows those in-the-know to get the first look of the show. Shop at your leisure and negotiate sans the massive crowds from Feb. 12-15. For a mere $15 more than the regular ticket price, this is the best way to see the show if you can take Thursday off from work.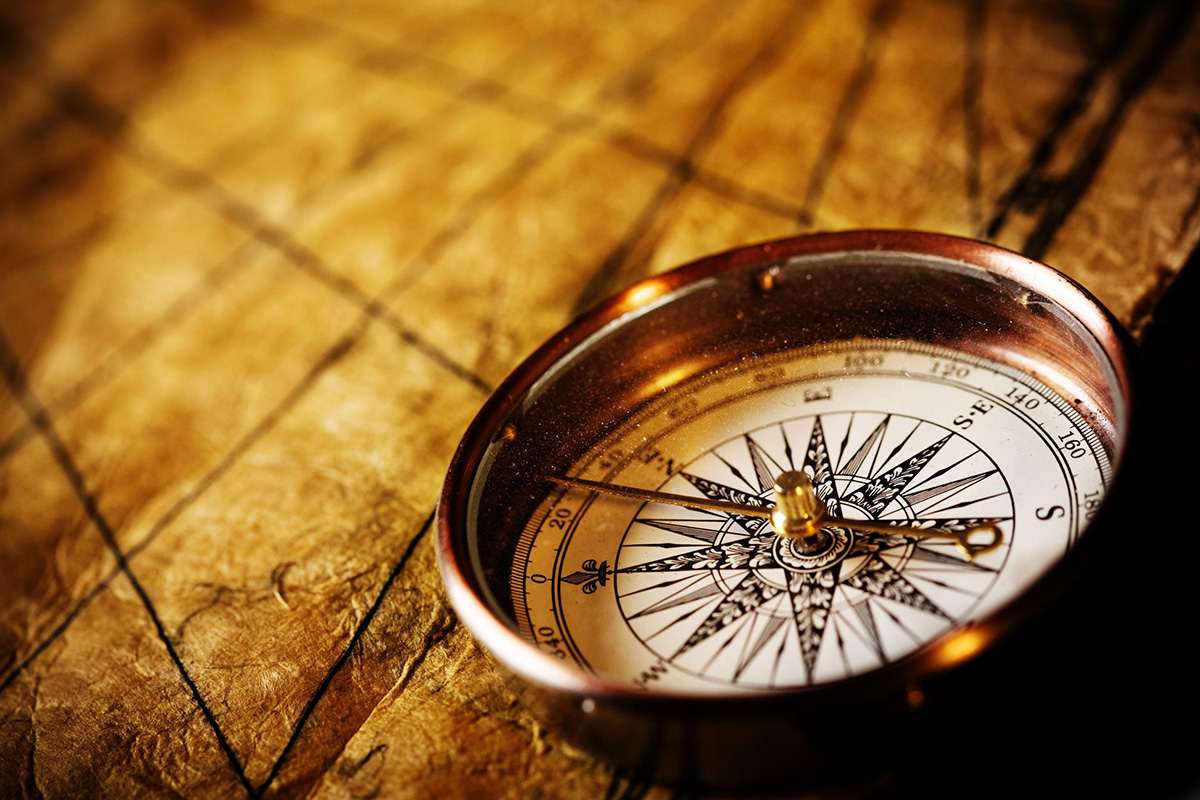 Navigating In Style:
Tips For Getting Around Sans The Stress
Getting around the Miami International Boat Show's previous locations was always a challenge, but this year's event adds the factor of parking a fair distance away from the actual show and then using some type of alternative transportation to get there. Here's a tip: Don't even think about driving to the show and parking on Key Biscayne. Unless you get there extremely early to snag one of the few valet parking spots, there will be, practically speaking, zero public parking at the main boat show location. So what's the most appropriate way to get to a boat show? On a boat, of course. The Free Water Taxi will have 7 pick-up/drop-off locations scattered conveniently throughout Downtown Miami, the Grove and Miami Beach. For landlubbers, a Free Shuttle Bus offers 12 handy pick-up/drop-off points, which will expand to 14 with the James L. Knight Center available on Sat. and Sun. In total, there are 12,000 parking spaces available throughout Downtown Miami, seven times more parking spots than when the main part of the show was at the Convention Center. The few parking spaces on Virginia Key are reserved for exhibitors, valets and show VIPs. Don't want to drive at all? MetroRail will bring you directly to the free water taxi and shuttle bus stops. Visit MiamiBoatShow.com/Public-Transportation for a comprehensive list of the show access points that are too numerous to list here. For those who don't want to wait in line with the crowd, carpooling and public transport is highly recommended. With the traffic, taxis not so much. Other less costly options include user-friendly Uber where you simply use a smartphone to order a ride or the new UberPool option that matches you with another rider heading in your direction so you can save $S$ by splitting the fare and the tip. Lyft is another rideshare option. The newest way to hail a cab, which was very popular at the recent Art Basel, is the recently-launched ZabCab app. For those going to Strictly Sail at Bayside or Yachts Miami Beach on Collins Ave., consider taking one of the handy Citi Bike Miami or Car2Go vehicles. Most of us, however, will be using conventional parking, so don't forget to download the ParkMobile and ParkMe apps so you can go directly to an empty space without the blood-pressure-rising stress of circling and hunting for a spot. After all, the goal is to get to the show as seamlessly and efficiently as possible so you can focus on what's really important.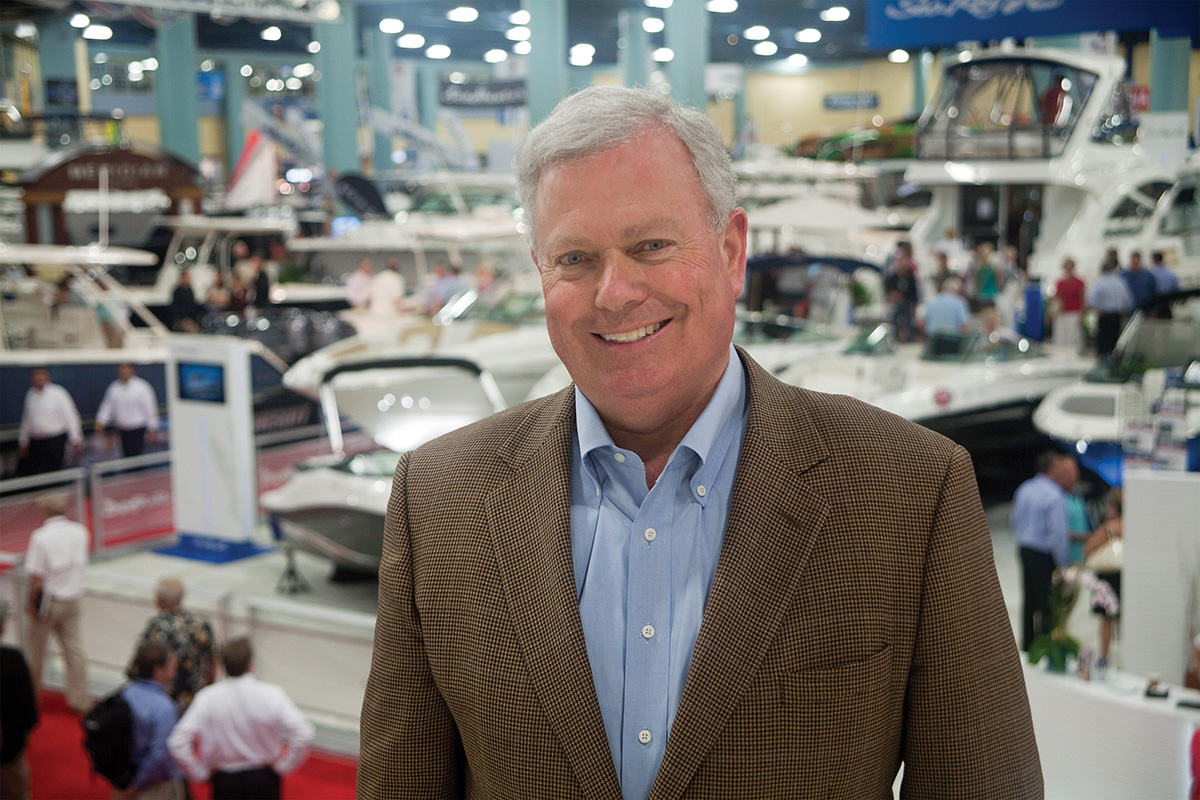 Big Move…An Insider Explains The Show's New Home
"The Miami International Boat Show was moved from the Miami Beach Convention Center because while 2 out of the 4 exhibit halls will remain operational during most of the renovation, none of the exterior space is available. In total, the space used by the Miami International Boat Show would be reduced by 75%. At 25% of its normal size, the show would not be viable and its $597 million economic contribution to the economy of South Florida would be lost. This way, the show's size, scope and number of exhibitors is on par with previous years. After an exhaustive search for alternative locations, we settled on the Miami Marine Stadium Park & Basin. We are committed to reinvigorating it, while respecting its history and natural resources. It has the potential to be the Boat Show's home for years to come. (Editor's Note: The show presently has permits through 2017). Key Biscayne officials expressed concern with traffic so we built one of the most comprehensive traffic plans ever undertaken for an event in Miami and reviewed it with them. We are dedicated to ensuring a positive experience for everyone and look forward to our 75th year of being a good neighbor in the community." – Thom Dammrich, President, NMMA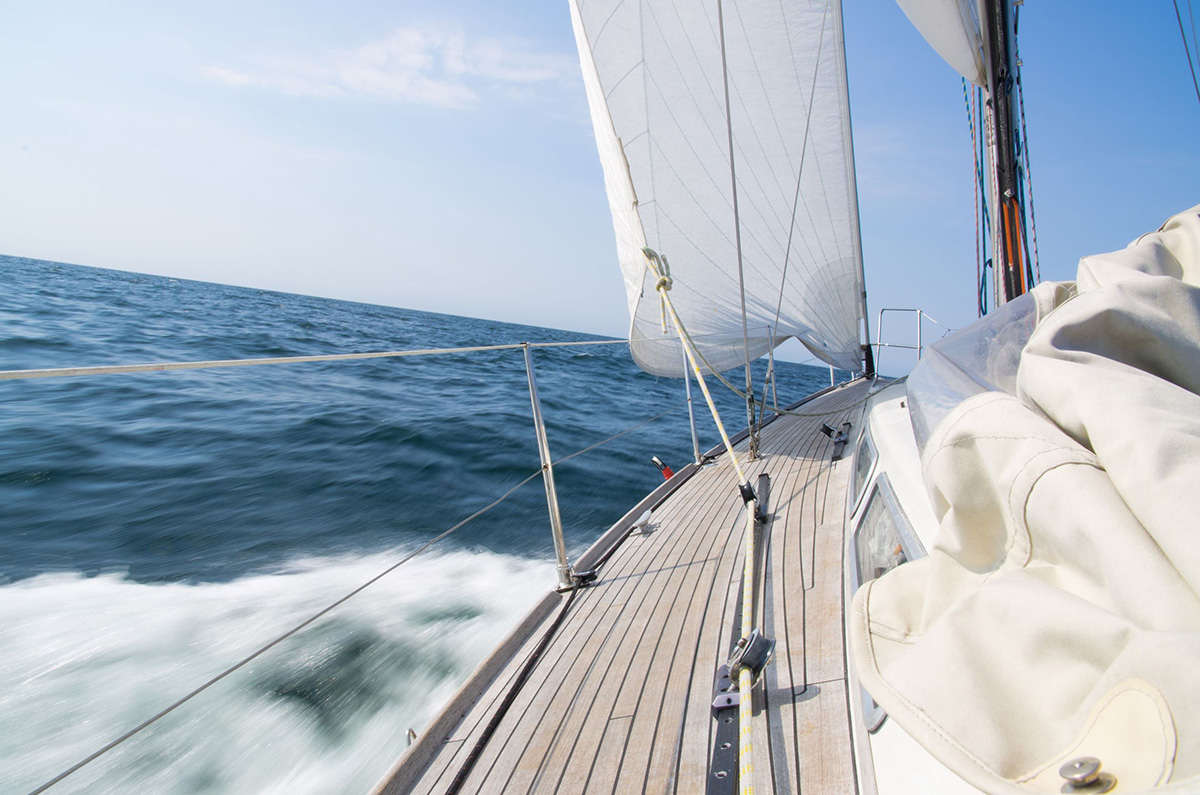 Yacht Heaven…
Get The Most Out Of The Weekend
1. Walk & Talk: As you wander the aisles and walk the docks, take time to talk with the boat builders; they want to share details about their newest models. Find out what inspired the design you're interested in, and get them talking about its cool new electronics or engineering technology.
2. Boat Love: You might tell yourself you're "only here to look," but then a boat just calls to you. That's what is supposed to happen at a boat show. Have an open mind (and a ready checkbook) as you walk the docks. Boat builders are there to sell, so the deals will be plentiful. And don't limit yourself to just one type of boat!
3. Get Creative: MIBS hosts some of the world's best nautical artists, allowing you to actually meet art world icons such as South Florida's own Carey Chen. The show is a great opportunity to expose yourself to a wealth of nautically-inspired art and jewelry.
4. Buy Your Boat A Gift: Already got a boat? You'll be able to see and try out the latest electronics technology from radars to sound systems, making this a great time to upgrade your current boat.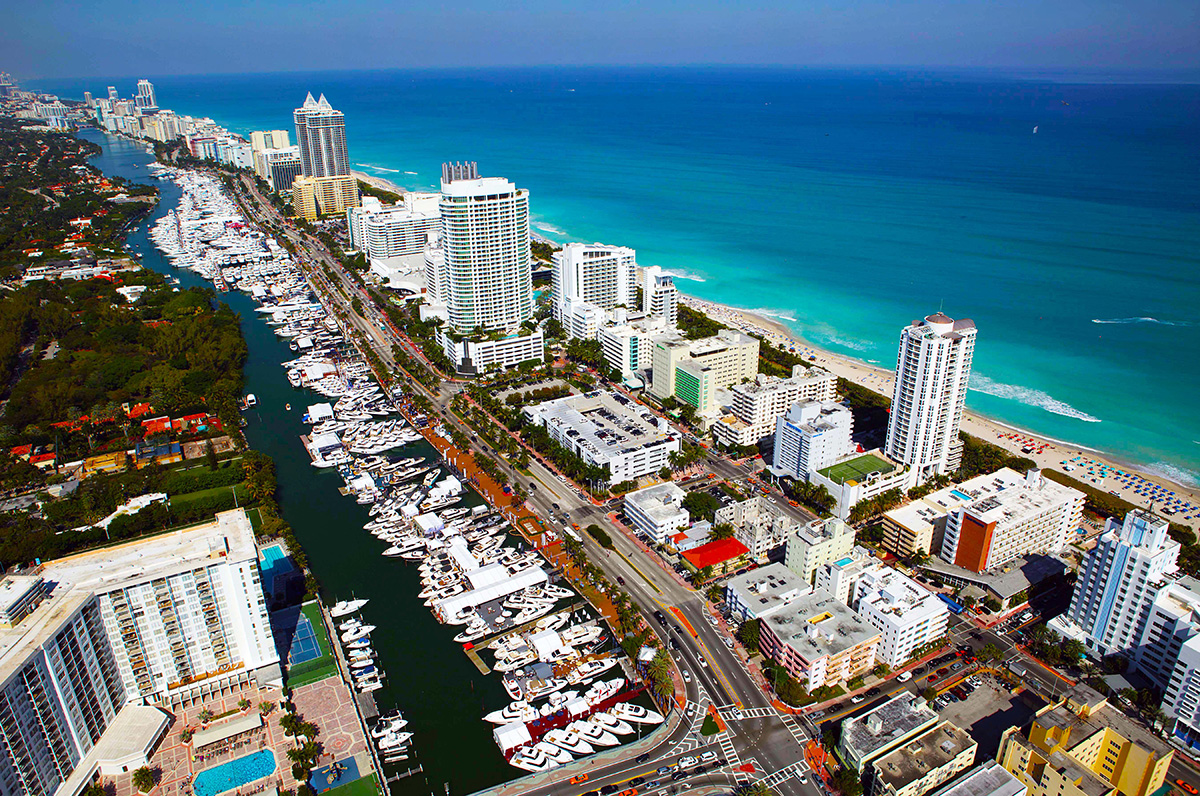 Yachts Miami Beach:
The "Other" Miami Boat Show
Running concurrently with MIBS is Yachts Miami Beach, which turns Collins Ave. into a multi-million dollar extravaganza of the world's top new and pre-owned (aka "brokerage") yachts. This in-water-only, mile-long display sprawls across a jaw-dropping 1.2 million sq. ft. on Indian Creek across from Miami's iconic beachfront hotels such as the Fontainebleu, which makes an excellent spot for lunch and celebrity-spotting. And best of all, admission is FREE. For those who want a more exclusive experience, there's the Ultra VIP Program which includes immediate valet (this is invaluable on this tight stretch of land); access to the Ritz-Carlton Residences catered VIP Lounge; scheduled private yacht tours via the on-site yacht concierge; and car service to the new Super Yacht location on Watson Island, which boasts vessels up to 500 ft. You also get invite-only passes to "Yachts After Dark" on Thursday evening and to the exclusive SeaKeepers Super Yacht Event on Watson Island on Friday.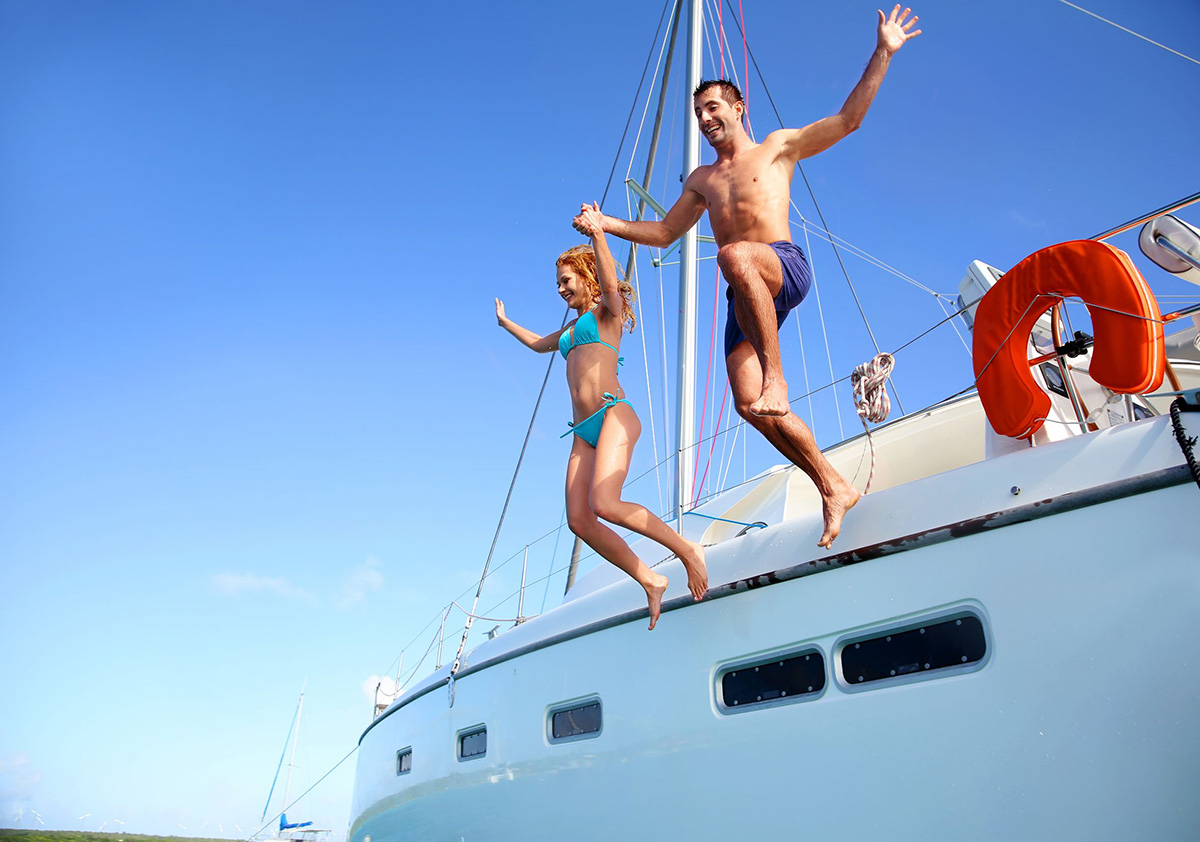 Sun & Lots Of Fun…
Enhancing Your Time At The Show
The 2016 show brings with it all-new dining and entertainment venues including the aptly named Wine Down Lounge with cheeses, charcuterie, small plates, and of course, fine wine. The Havana Club & Cigar Bar is all about resting your feet while enjoying a good smoke and sampling Cuban cuisine. BBQ lovers won't want to miss the Roasted Pig, while the Beer Garden features traditional pub fare. The Rusty Pelican and Whiskey Joe's will be open throughout the show for more conventional dining. At the other end of the dining spectrum, there's the Kids' Corner designed to tempt young palates with build-your-own pizza, a frozen yogurt station and more. There's also some great learning opportunities including Discover Boating Hands-On Skills Training, numerous powerboating and sailing workshops and Try It Cove, featuring stand-up paddleboard and kayak opportunities and plenty of Boat Demos and Sea Trials.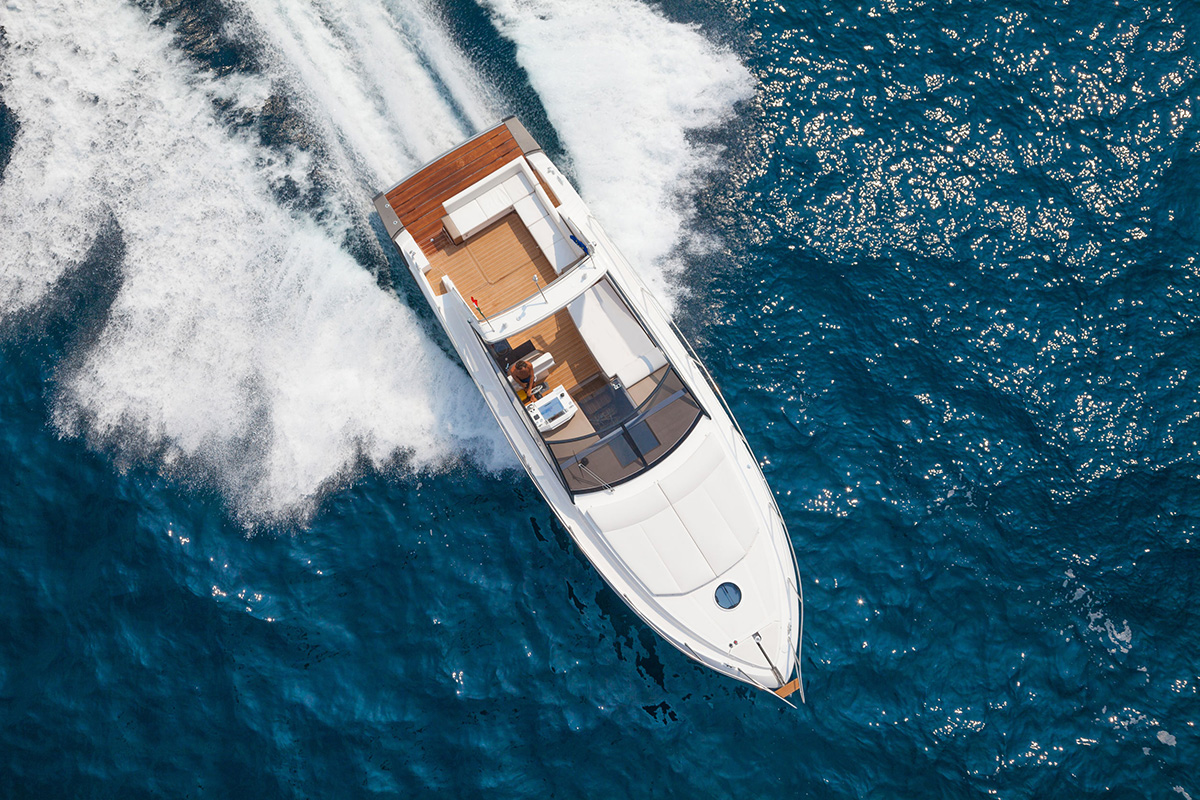 Dockside Surprises…
Survive The Show Like A Pro
The top priority of attending any boat show is to have fun. In order to do that, you need to know what to expect. Don't be discouraged if you're not that familiar with yachts — you may feel overwhelmed at the grandeur of it all, but don't fret: You'll do just fine…as long as you follow the tips below.
1. Make sure to plan your show strategy before you arrive. Use the show website to plot a course that allows you to see what you enjoy most. You'll also find a list of special events, so make them part of the day's plan. If you're most interested in sailboats, start the day at Strictly Sail. If you're in the market for a pre-owned yacht (insiders refer to these as "brokerage boats"), start the day on Collins Ave. Want a new boat you can trailer to The Keys? No problem, head to the MIBS main event on Key Biscayne. Then, as time allows, hop a bus, water taxi or Uber to the other sites.
2. Brush up on your boating lingo. Don't know your bow from your aft or your stem from your stern? Where's starboard? Port? What's a galley? Where's the gunwale? When should you ask for a Jacob's Ladder? What should you put in a lazarette? What do you do if the vessel starts to yaw? OMG. You get the point.
3. A lot of the day will involve UV exposure and lots of walking, so be prepared for both. Wear comfortable shoes, sunglasses and sunblock and stay hydrated (which does not mean suck down a brewery's worth of beer — drink water). If you're tired, go aboard one of the boats and get a tour. Sit inside and imagine your life if this was actually your yacht. Dreams have the power to become reality — at least for some of us.
4. There will be a ton of people at the show and aboard the various means of transportation, so be patient. You WILL encounter long lines, some of which might seem impossible, so prepare accordingly by downloading a few hours' worth of Jimmy Buffet to your smartphone and bring your earbuds. Jimmy Buffet has been known to save the day on more than one occasion at these types of events.
5. Be flexible and patient. You may arrive at the show and discover your favorite boat builder has announced the launch of a new model, or you may find yourself at a bikini fashion show full of models or be captivated by the exotic smells at the food court. Unpredictability is just part of the fun. The day is about adventure, so go with the flow.