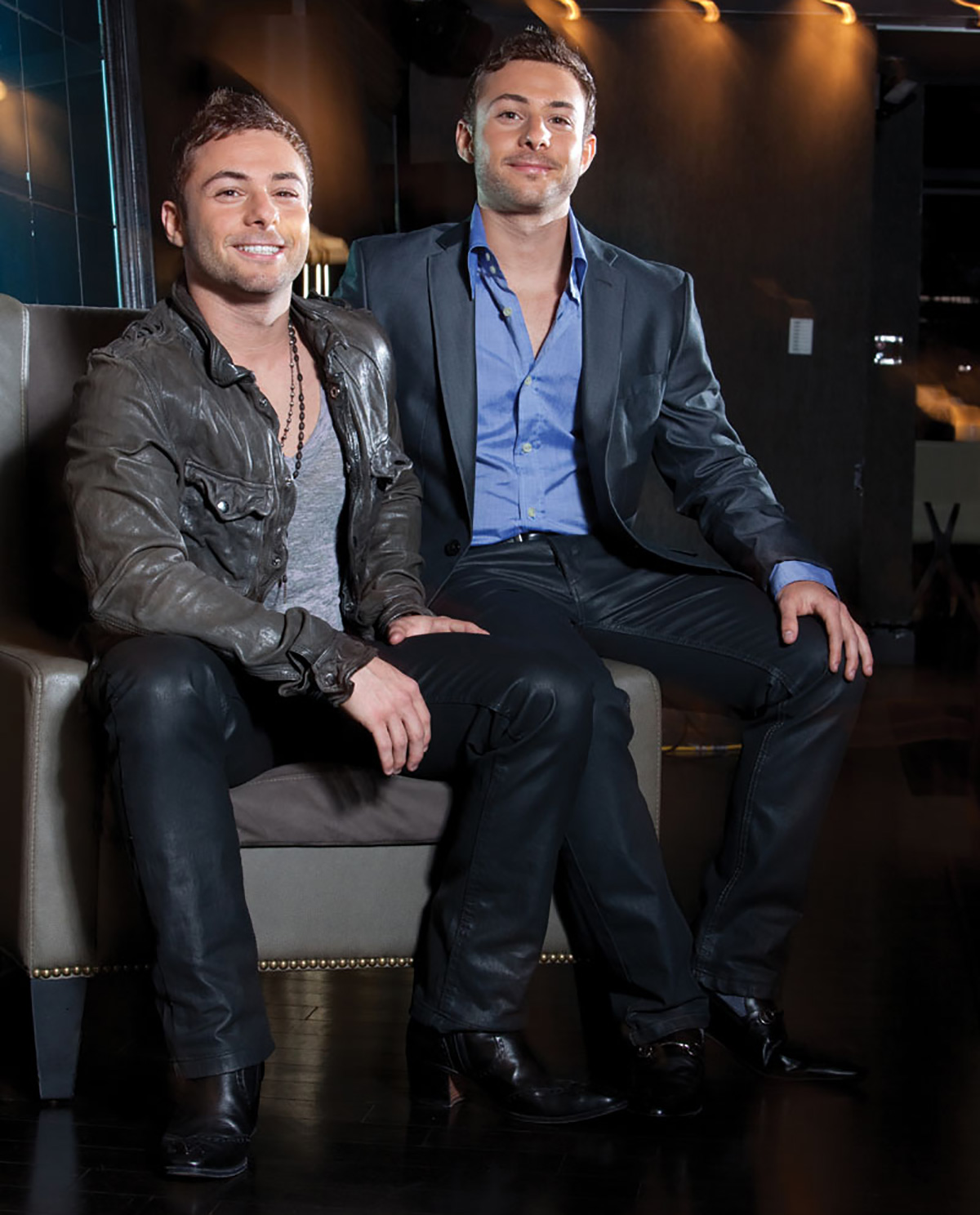 One's artistic, the other's all about the details. Together, the Tsygan Twins own and operate The Valanetti Group, one of the city's newest and most exciting boutique public relations and lifestyle management companies. "We wanted to grow a real lifestyle management and entertainment PR agency here in Miami, because the city has really been lacking that, especially when you compare it to places like L.A. and New York," Jesse says.
Today, the group handles a wide variety of activities, from arranging A-list private parties to luxury brand development, celebrity exposure and boutique real estate services. Though The Valanetti Group is fairly new on the scene, the two partners have been busy.
"We recently closed a deal with Morgans Hotel Group, and just this past December hosted our first Art Basel event," Andrew lists. "Through one of our affiliates in Beverly Hills, we've also been building and promoting brands through celebrity endorsements, product placement and exposure in magazines, on TV and online. We want to become Miami's Access Hollywood."
The brothers have always had a passion for the entertainment and hospitality industries. It runs in the family. In fact, one of their great-grandfathers was Head Chef at the Tavern on the Green in New York, while another managed the city's famous Plaza Hotel. "Mom also worked for a while with Leona Helmsley at The Parklane Hotel," Andrew adds.
When the pair were choosing their own direction, family tradition combined with their own inclinations to bring them to the idea of The Valanetti Group, which they've been running successfully now for more than three years.
Family has also shaped them in other ways. The pair spent most of their childhood with their paternal grandparents, including grandmother Zina Rafolovich Tsygan, who was a well-known fashion designer in her hometown of Odessa in Ukraine. "She was always an inspiration," they say. "She brought us up in the Russian culture…we still enjoy cooking her recipes. We always thought of her as the Julia Child of Russian cuisine. As such, the brothers grew up speaking Russian, immersed in a unique cultural environment which they believe has helped to shape their creative style.
"This has been a big year for us. We've been taking a lot of new approaches. We want to grow a brand, not just a business," Andrew says. "Every day we're looking to accomplish bigger and better things," Jesse finishes.
To find out everything these brothers are up to with The Valanetti Group, visit ValanettiGroup.com.