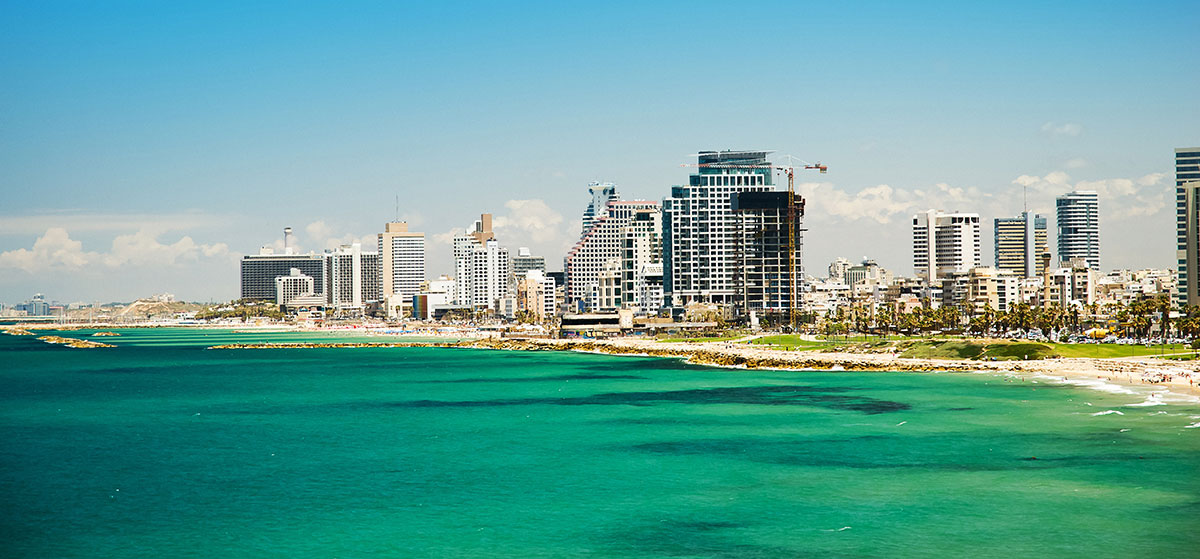 I've had a deep-seated burning desire to travel to Tel Aviv as far back as I can trace my wanderlust. The only thing keeping me from setting off on an adventure was the bombardment of news exploiting the instability in the Middle East. I mean, the second I bought the plane ticket, my next endeavor was to reach out to two confidants to inform them where my legal papers were stored. It wasn't until I arrived into the city that I realized how ridiculously exaggerated the western world portrays this region.
I had also heard that this country's security was stealth, no-nonsense and over-the-top, and that it reigns supreme in that department, but they can't afford to have it any other way. Upon arrival to Ben-Gurion Airport, you will be asked over 30 different questions and sometimes the same question will be repeated. Every article of your carry-on luggage will be thoroughly examined perhaps twice — and the same goes for when you exit the country. This is the only portion of the experience that felt a bit exhausting, but once you set foot in Tel Aviv you'll fall in love: the food, the beautiful people, the Mediterranean, the very best customer service and the lush history will intoxicate you. And when you combine a penchant for falling in love — I can assure you, you'll be returning to Tel Aviv over and over again.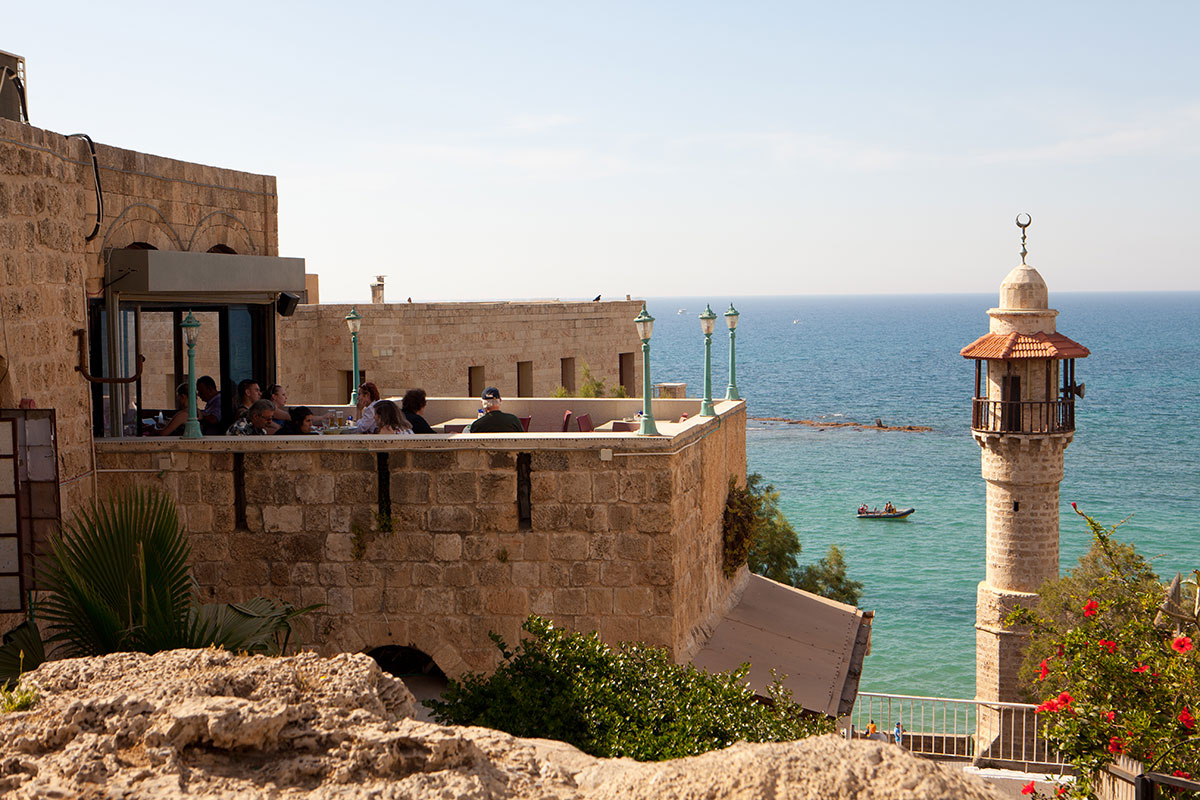 I opted for two different hotels during my stay to get a well-rounded feel for the city. My first option was the Brown TLV boutique hotel. As soon as you're welcomed onto the property, decorated in chocolate hues and dark oak floors, the feeling that overtakes you is that of tranquility enveloped in a scent that combines a concoction of what might be cedar, with lemongrass (the signature scent of the hotel). You're greeted with a glass of cava and your luggage is promptly ushered to your room. The only way to describe the service at the Brown is stellar. A favorite indulgence offered here, aside from the panoramic views of the city from the sundeck, is the Lambrusco on tap at the rooftop bar.
When it's time to venture out, one of the best ways to see Tel Aviv is to hop on a bike. Most hotels offer the service, but you can also rent a city bike via the public bike share program. Head to Namal Port, a marina surrounded by restaurants, concept shops (stores that combine local designers with experiences like poetry readings), yoga studios and cafés. Take a ride down the boardwalk that spans from the port down to the old city of Jaffa. You should also plan to sprinkle in some stops at the different beaches, starting with Hilton Beach. You can also marvel at the surfers in Maravi Beach and take a dip in the Mediterranean at Bograshov Beach. Make sure to also order some watermelon and Bulgarian cheese (that's how it's served up in the summertime) at Banana Beach. I quickly fell under the spell of the Mediterranean.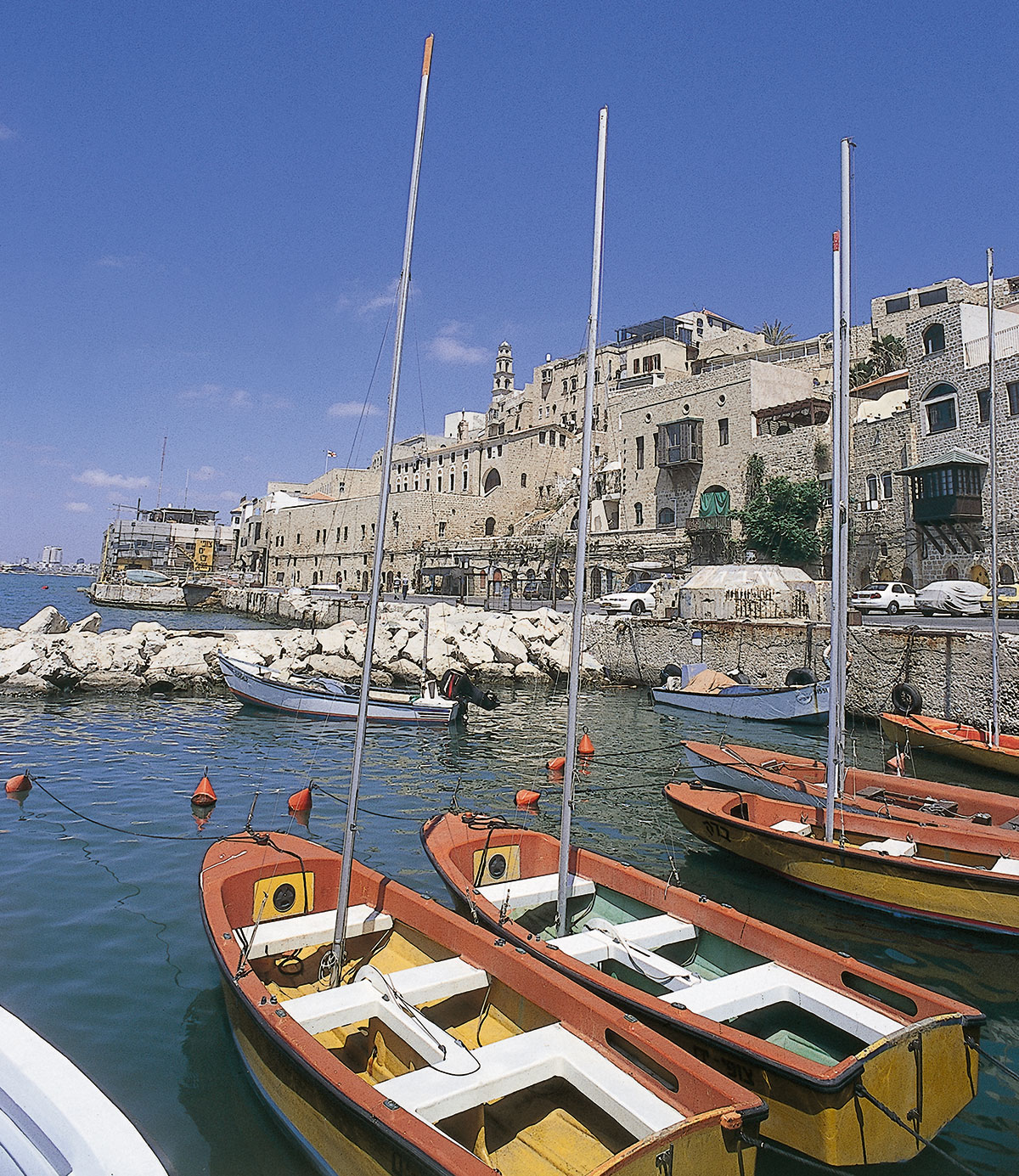 One of the oldest cities in the world is Jaffa, correctly pronounced Ya-fo. It has retained its biblical flavor throughout the centuries, and both Arabs and Jews call it home. Its cobblestone paths and winding alleys have welcomed in, via gentrification, posh eateries, calm cafés, trendy stores and delicious restaurants. During the day, the souks (flea markets) sell everything from antiques to trinkets; and at night the bars are the hotspots of the city. One of the most beautiful neighborhoods built just outside of Jaffa is Neve Tzedek, an ideal spot for romantic strolls along small, restored streets.
By Day 3, it was time to move into the new hotel. Located in the Lev Hair District, Hotel Montefiore embodies luxury, intimacy (with only 12 rooms) and comfort. Housed in a 1920s building that was once a private residence, it was restored and opened as a boutique hotel in 2008. Each room, decorated in dark wood floors and sheer, billowing white curtains and walls, has its own library. The hotel's restaurant & bar is decorated in a combination of Art Nouveau and French Colonial. It's the stomping grounds for writers, social media darlings and artists alike. Think the Parisian salons of the 1920s.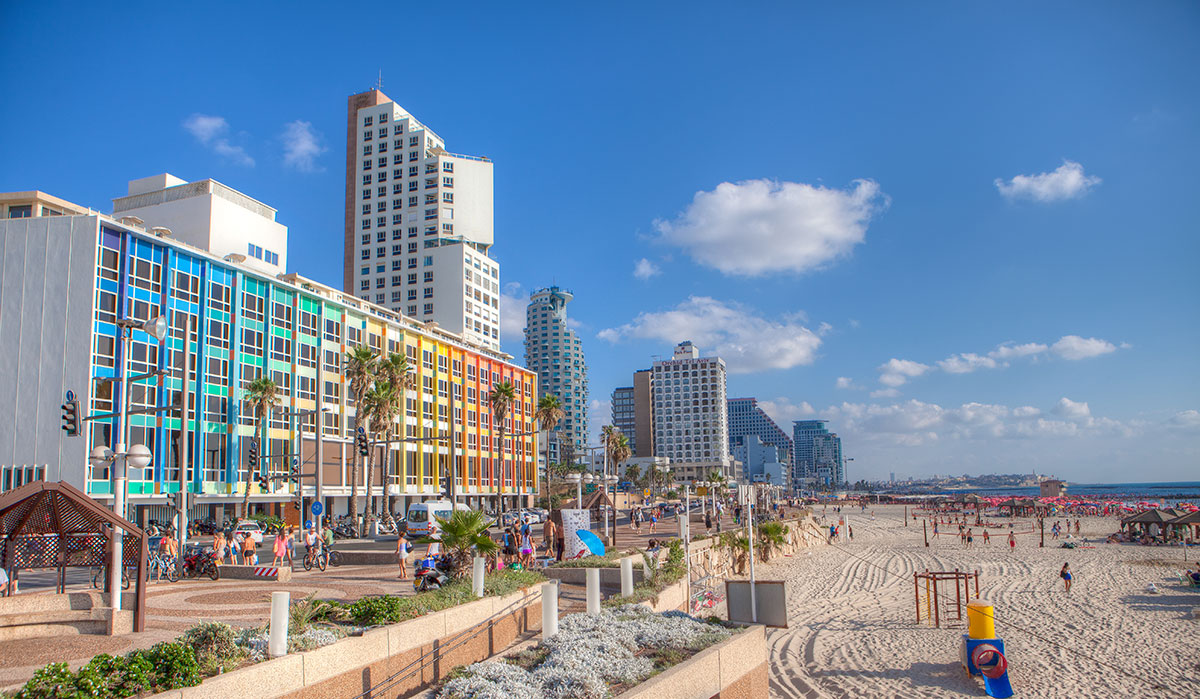 Just a 4-minute walk from the hotel is Nahalat Binyamin Street. Every Tuesday and Friday, an Arts & Crafts Fair takes place along the pedestrian mall. An outdoor fair with street performers, musicians, and even clowns, offers a plethora of free entertainment. Over 200 local craftspeople set up stalls and sell their unique creations from 10 a.m. to sundown. For fans of architecture, a stroll down Rothschild Boulevard is in order. A wide pedestrian thoroughfare lined with frangipani flowers and the world's largest collection of Bauhaus buildings, you'll also run into a lot of art along the way. A day at Tel Aviv Museum Of Art is a must. It's the artistic and cultural institution of the city with various departments including photography, architecture, design, drawings and a comprehensive collection of art. For more cutting-edge creativity, check out Ravel Fuhrer Museum by Israeli Swiss heir to a steel fortune and jetsetter, Dr. Ronald Fuhrer. An art dealer that has sold masterpieces by Degas, Renoir and Picasso, he counts Caroline of Monaco as a bestie and can recant his Warhol Factory days and ex-lover Bianca Jagger. If you don't go for the wonderful contemporary art, make sure you visit to meet this larger-than-life character.
From sunrise to sunset and beyond, Tel Aviv has everything a thriving city of the future needs…you'd be hard-pressed to find a country more steeped in history and culture and with more options of things to see and do. It's a wellspring for gastronomy, technology, art & design and a major focal point for some of the most prominent religions of the world. The city's vibrant mix of modern and antique qualities incorporates beauty and fashion, and of course, what I found to be a highlight: Mediterranean beaches that stir a burning desire to return throughout your lifetime as often as your wanderlust allows.