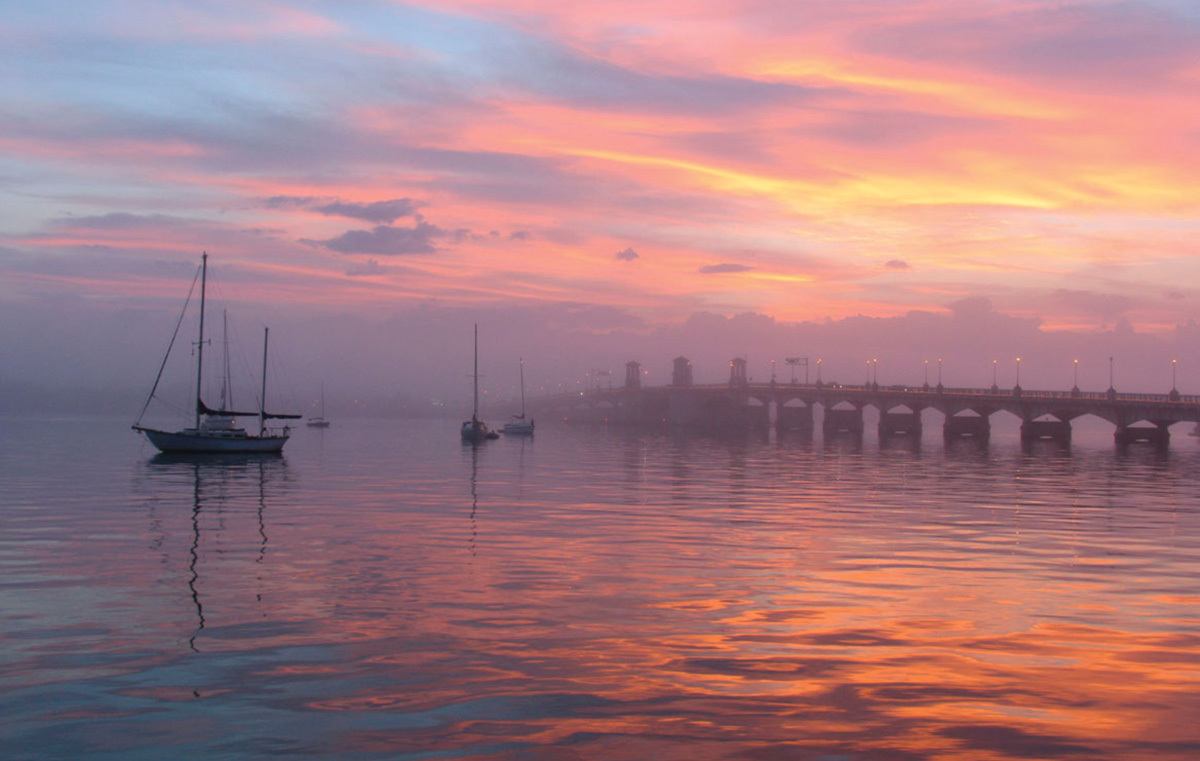 When the notion of a romantic getaway comes to mind, most mention a rendezvous in Paris with the twinkling lights of the Eiffel Tower as their backdrop sealed with a passionate kiss under a French full moon, or an enchanting gondola ride while in a lover's embrace down the famed Venice canals. But right in our very own backyard, we have a golden trove of a place that oozes romanticism. Founded in 1565 by Spanish explorer Pedro Menendez De Aviles, and 55 years before Plymouth was known for its rock or a pilgrim set foot on it, St. Augustine, Florida, was founded.
Hailed as a city that stands as a gateway through time, it encapsulates Colonial European American with early Florida sensibility and charm — a mélange that coexists happily, like no place else, of the old world with the new. You'll find historical sites, quaint shops, chic boutiques, antique treasures, famous restaurants and the perfect centuries-old streets to walk hand-in-hand with the one you love.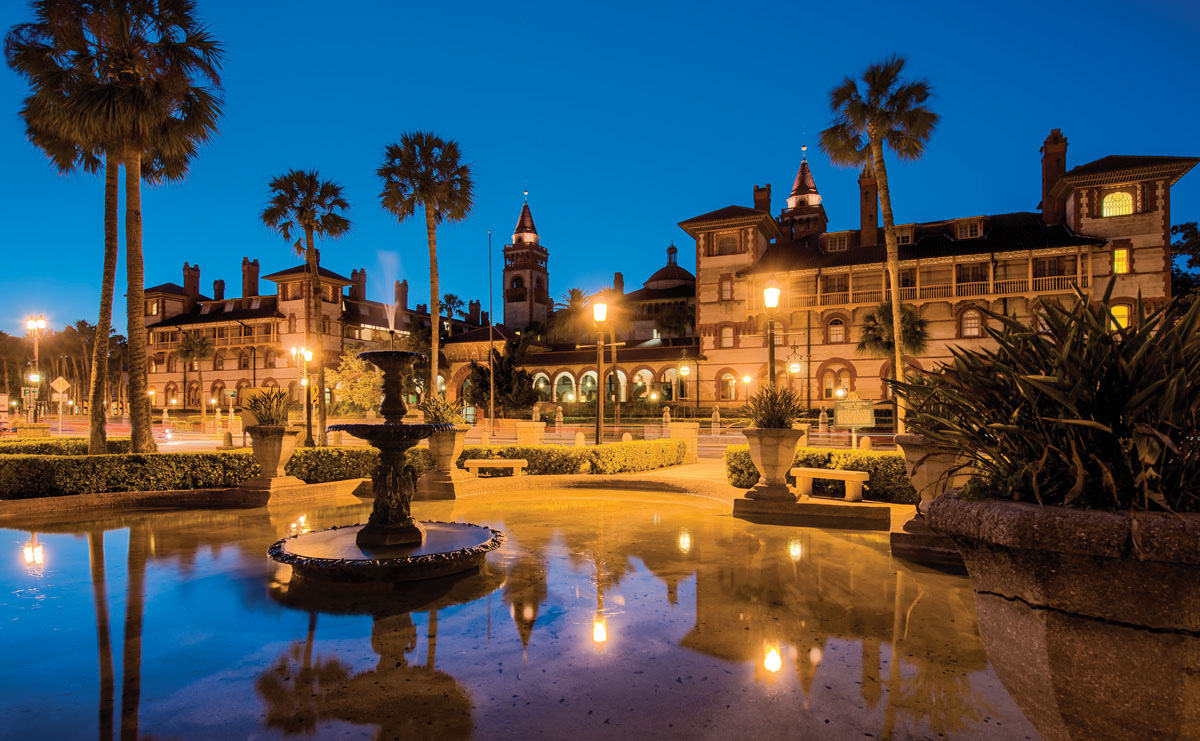 Interest peaked? Good. First, make sure you plan ahead by reserving your room in one of the many cozy bed & breakfasts in the historical district since they tend to have few rooms. And trust us, there are plenty of options in the area starting with Cedar House Inn Victorian Bed & Breakfast. This award-winning, 7-bedroom B&B was built in 1893 and combines modern amenities with the elegance of Victorian times. Here, a wrap-around porch warmly welcomes you, while hardwood floors and antiques have you feeling like you're experiencing a bygone era. Alexander Homestead Bed & Breakfast is also a local's favorite. Recently restored to its original glory, the inn's rooms have private baths, oversized beds and verandas with lovely Victorian embellishments. One of the highlights of this place is that the gourmet home-style breakfast is served in the formal dining room. And then there's Casablanca Inn On The Bay, which was voted #1 B&B by local residents and offers comfort, luxury, relaxation and breathtaking scenic views of the bay.
Once you're settled in, you should consider making time to go on a couple's horseback ride on the beach during the day or a stroll along the waterfront in the evening. Just a short drive away, you'll find San Sebastian Winery where you can get a tour while enjoying top-rated live jazz and blues concerts.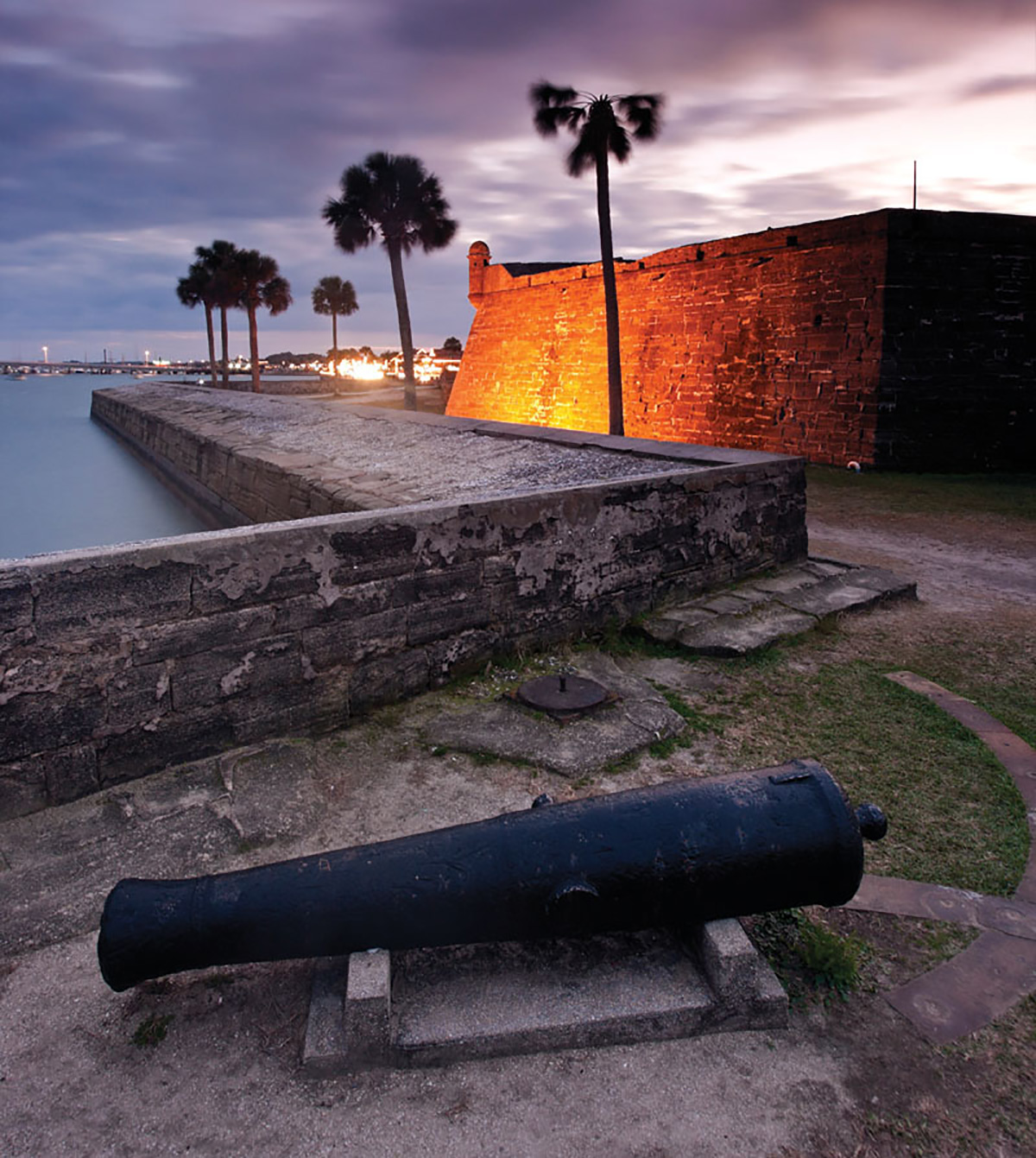 When you're ready to make reservations for dinner, some of the best restaurants, particularly for seafood aficionados, are found in this northeastern region of the The Sunshine State. Café Atlantico has award-winning contemporary Italian cuisine and is rated Three Diamonds from AAA. The restaurant is refined in décor and the food is exquisite in taste and presentation. Just a short ways away, Raintree Restaurant is at the top of local favorites. This place enjoys more of a casual dress code. With an extensive wine list and a menu that combines contemporary and traditional, you'll be sure to find something scrumptious no matter how big — or picky — your appetite. They even have a dessert & coffee bar. Then there's The Tasting Room Contemporary Spanish Restaurant, located in the heart of historic downtown and a sure treasure you can't afford to miss. It's rated "Best Music", "Best Upscale Dining" & "Best Wine List" in The Best of St. Augustine Competition. Bright yellow décor and plush red sofas invite you to sample the innovative and eclectic culinary dishes they serve.
Additionally, it's imperative that you don't forget to discover the traditional landmarks in the city as well. One of the most impressive is Castillo De San Marcos, the largest stone fort in the U.S. Built in 1672 of coquina blocks to protect the Spanish from invading rivals, it's now part of The National Park Service. Next on the sightseeing shortlist is St. Augustine Lighthouse, standing 165 feet above sea level and built from 1871-74. It's a 219-step climb to the top, but the jaw-dropping vistas are worth every step. After you've gotten the nautical sightseeing out of the way, it's on to the Alcazar Hotel, once a destination for the rich and famous. Commissioned by Henry Flagler, it stands as a testament to Spanish Renaissance Revival Architecture. The Alcazar now houses the Lightner Museum and a vast collection of American Victorian antiques.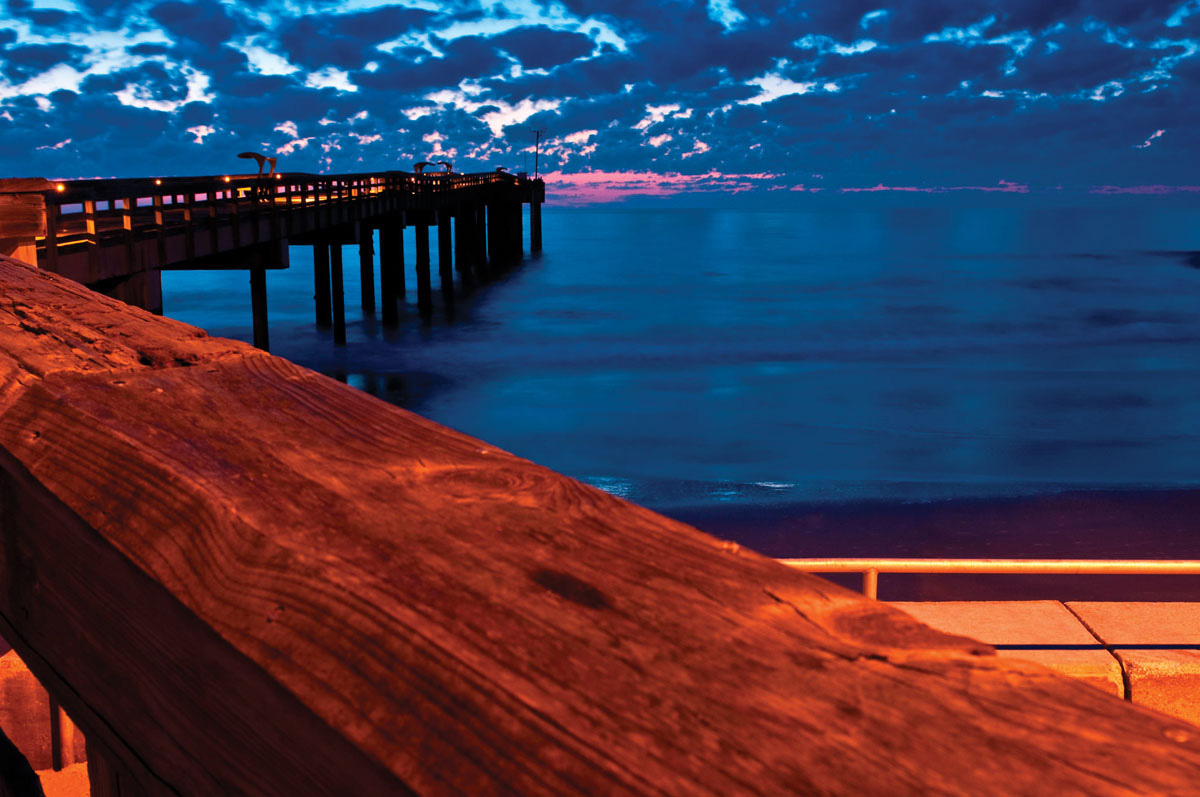 To conclude your journey in a memorable way, you must stop by a historic site many travel far and wide to take in: The Fountain Of Youth Archaeological Park. It's a 15-acre waterfront landmark where peacocks roam the grounds and where you can gaze at the stars in the planetarium, or drink from the legendary waters of the fabled Fountain Of Youth. You can even take a little bit of Mother Nature's original anti-ager home with you. And with 4 centuries of history to explore, you might just need every last drop.