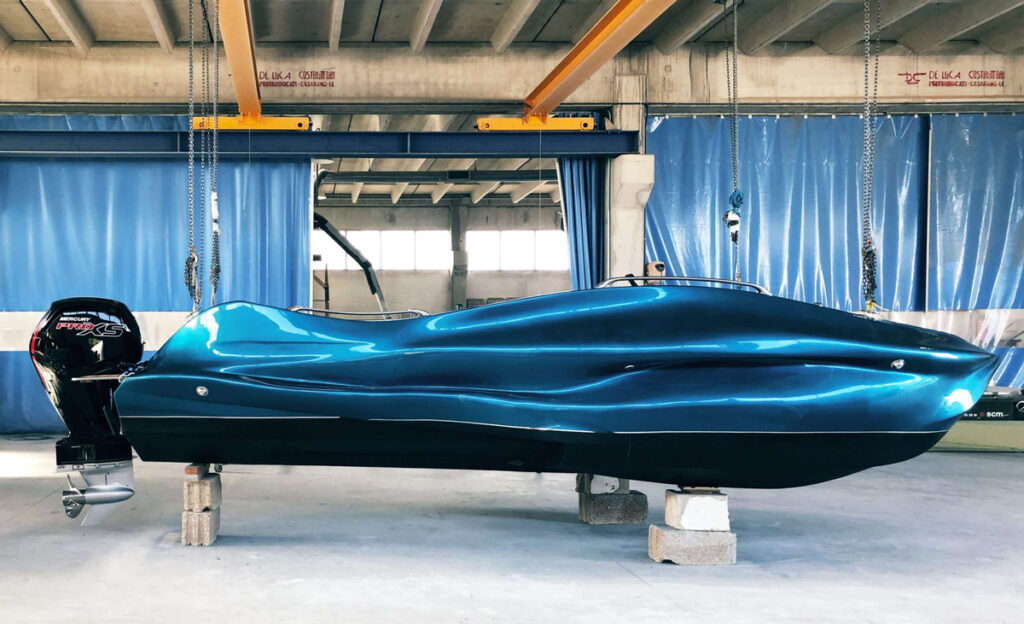 Futuristic Vessel
While most recreational boats are crafted of fiberglass poured into molds, the Mambo is the world's first one produced entirely by means of a massive version of a robotic 3D printer that is then hand-finished by skilled boatbuilders. Since there's no need for a mold, the hull and deck are printed using a mixture of fiberglass and resin, with the sections then bonded together and laminated to ensure exceptional strength and durability compared to boats that are quite literally glued together. Made by Milan-based Moi Composites, a firm recognized for cutting-edge technology in the medical and bicycle industries, the vessel is just over 21' in length with an 8' 2" beam. Weighing approximately 1,750 pounds, it's extremely hydrodynamic design delivers impressive fuel economy as well as 26-knot performance when powered by a 115-hp outboard engine; MOI.am.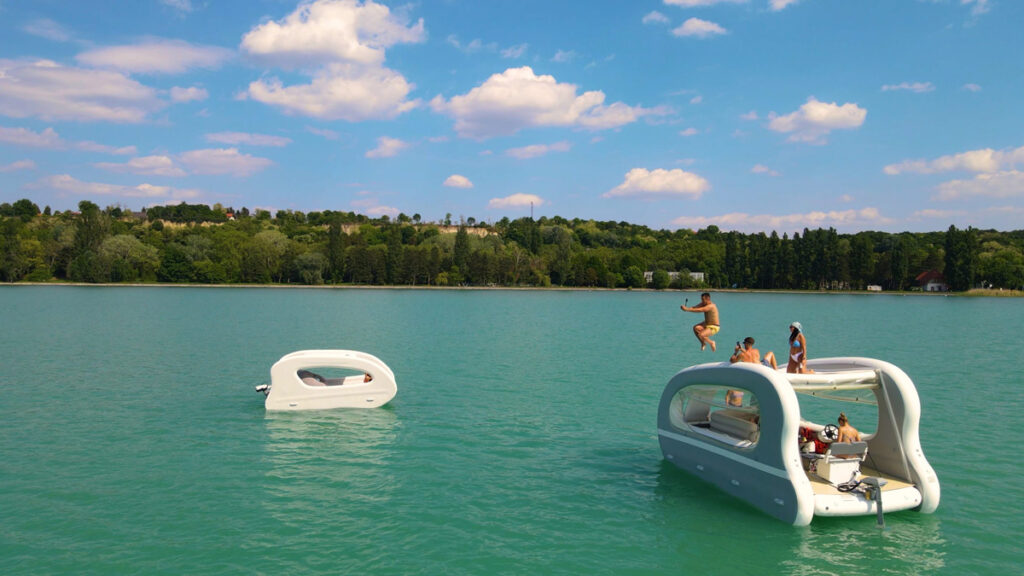 Ultimate Inflatable
The Portless Catamaran solves the need to keep a boat at an expensive dock or use a truck and trailer to launch it for a day of fun on the water. Simply transport this dual-deck vessel in a car trunk, inflate it, and use the electric motor to get underway. The main deck has ample seating for protection from the sun, with sides that roll down in case it rains. The roof, which can hold up to 350 pounds, is a great place to work on a tan or jump into the water. It also has a solar panel that can help keep the electric motor going all day. It's available in two sizes and you can add the Portless Beach Inflatable Sunpad for adventures anywhere you go; PortlessCatamaran.de.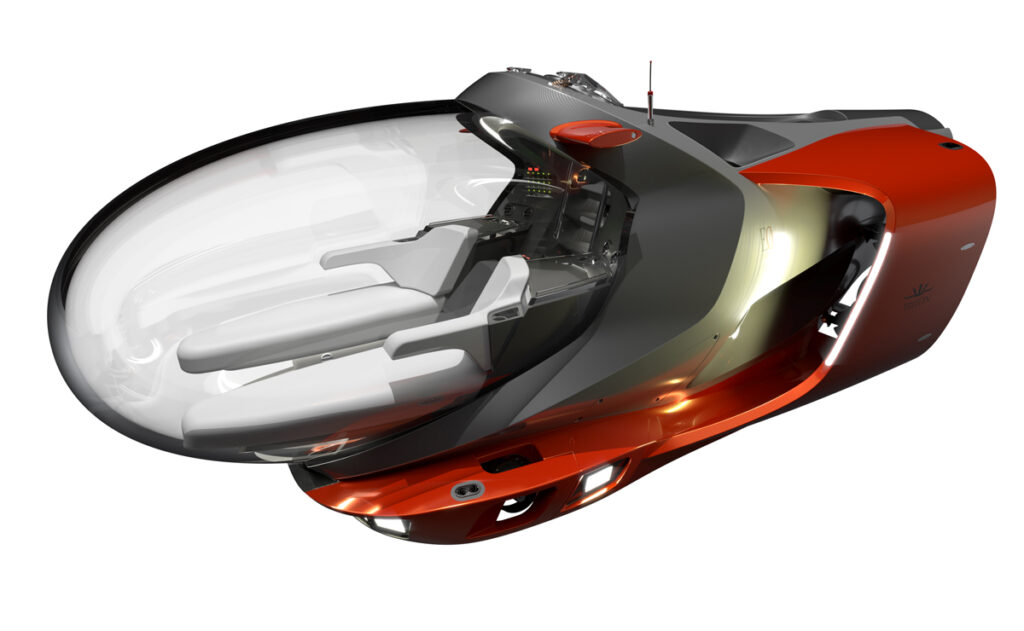 Submerged Vistas
A submarine is perhaps the ultimate in water toys. How else could one explore reefs, chase fish, and see the hidden world beneath the waves without getting their hair wet? The Project Hercules Submersibles bring a private jet experience to ocean explorers. The sleek vessel utilizes a massive acrylic dome over a cockpit accommodating up to 6 passengers and a pilot to enjoy unobstructed views of skittering lobsters and passing sharks illuminated by 8 20,000-lumen lights. Four 12.5 kW thrusters provide hummingbird-like maneuverability at speeds of 8 knots to depths of 656' for up to 10 hours. The passengers recline in the climate-controlled comfort of leather lounge seating with custom layouts also available. If desired, a bulkhead can be closed aft of the pilot to provide complete privacy; TritonSubs.com.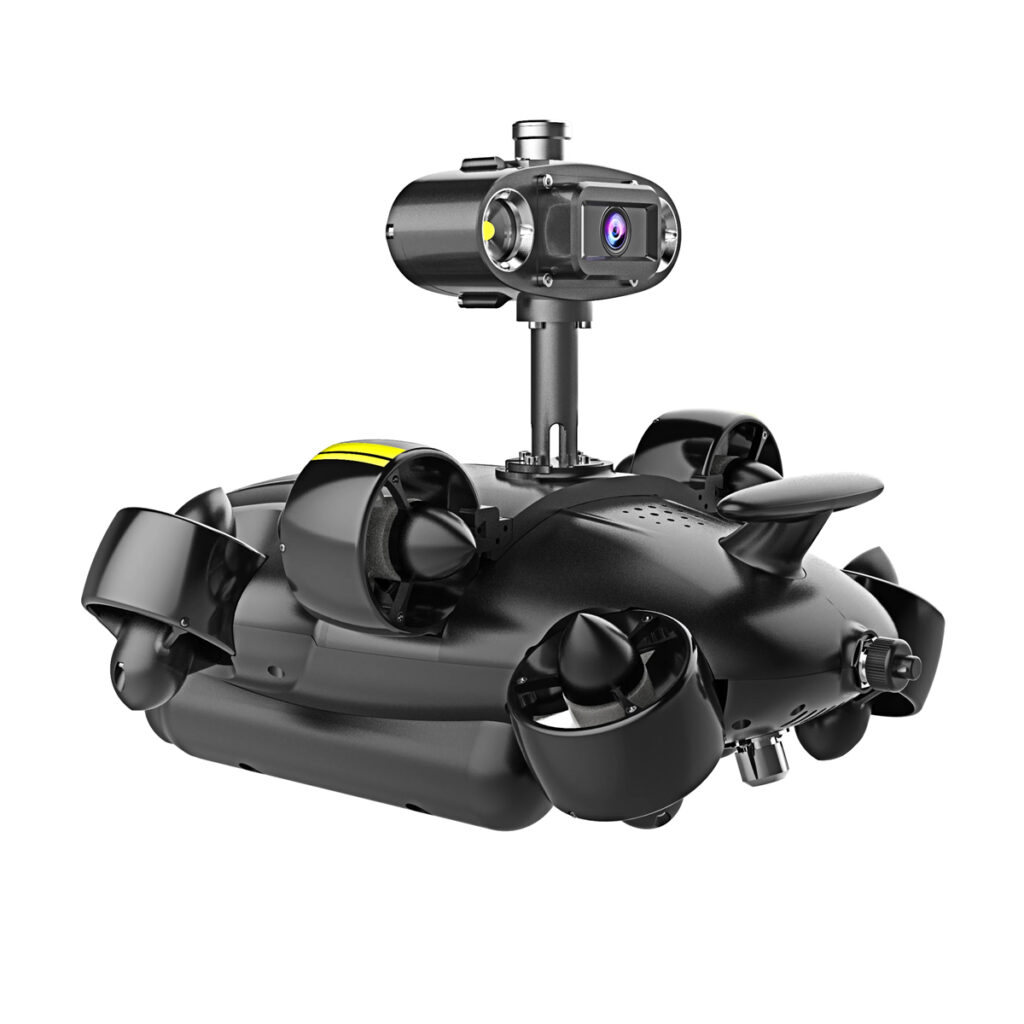 Dry Diver
This drone "flies" underwater! Diving requires bulky scuba tanks, a lot of effort and getting drenched, making the FiFish a much better way to view the world beneath the surface. It's essentially a 4K video camera with a wide-angle lens and 4,000-lumen lights that can maneuver 360-degrees underwater at 3 knots. Add the robotic arm and it can find and retrieve objects; other attachments include a metal detector, water sampler, a real-time video camera, sonar and more. It's deal for scientific studies or simply exploring lakes and oceans. It can also be used to search for items dropped overboard or even to find lost treasure. It can be operated via a remote-control system or a 200-meter cable that allows extended dive times; Qysea.com.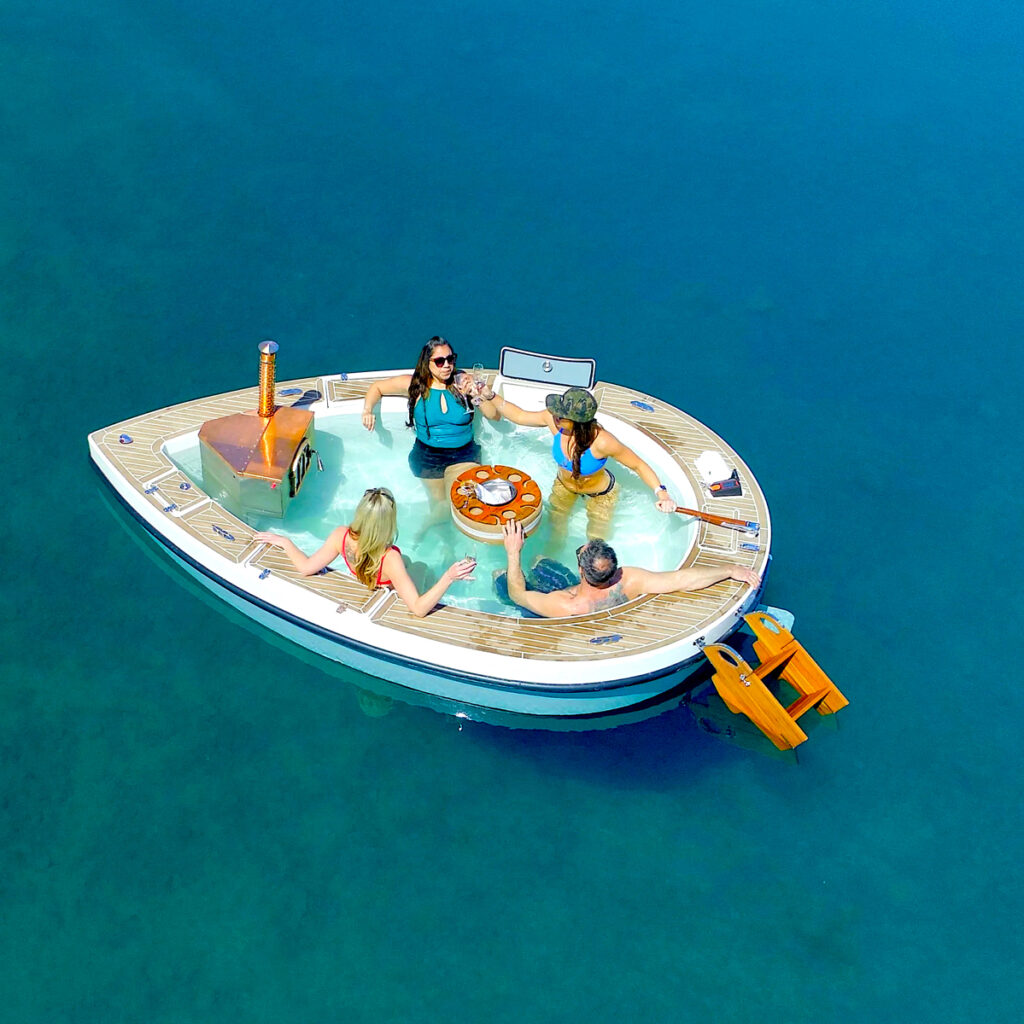 Pleasure Boat
In most boats, the idea is to prevent water from getting inside, but that's not the case with this unique little must-have. Is a Spacruzzi a boat or is it a hot tub? The short answer is both — with a glowing fireplace at the bow, a tiller for steering at the stern, and piping hot water in between, it's a mobile, floating hot tub ready to take you and your closest friends on the ultimate pleasure cruise. Almost 13' long with a beam just under 8', this compact vessel is powered by an electric motor and equipped with a propane-fueled fireplace that is as easy to operate as a barbecue to keep the water toasty hot; Spacruzzi.com.