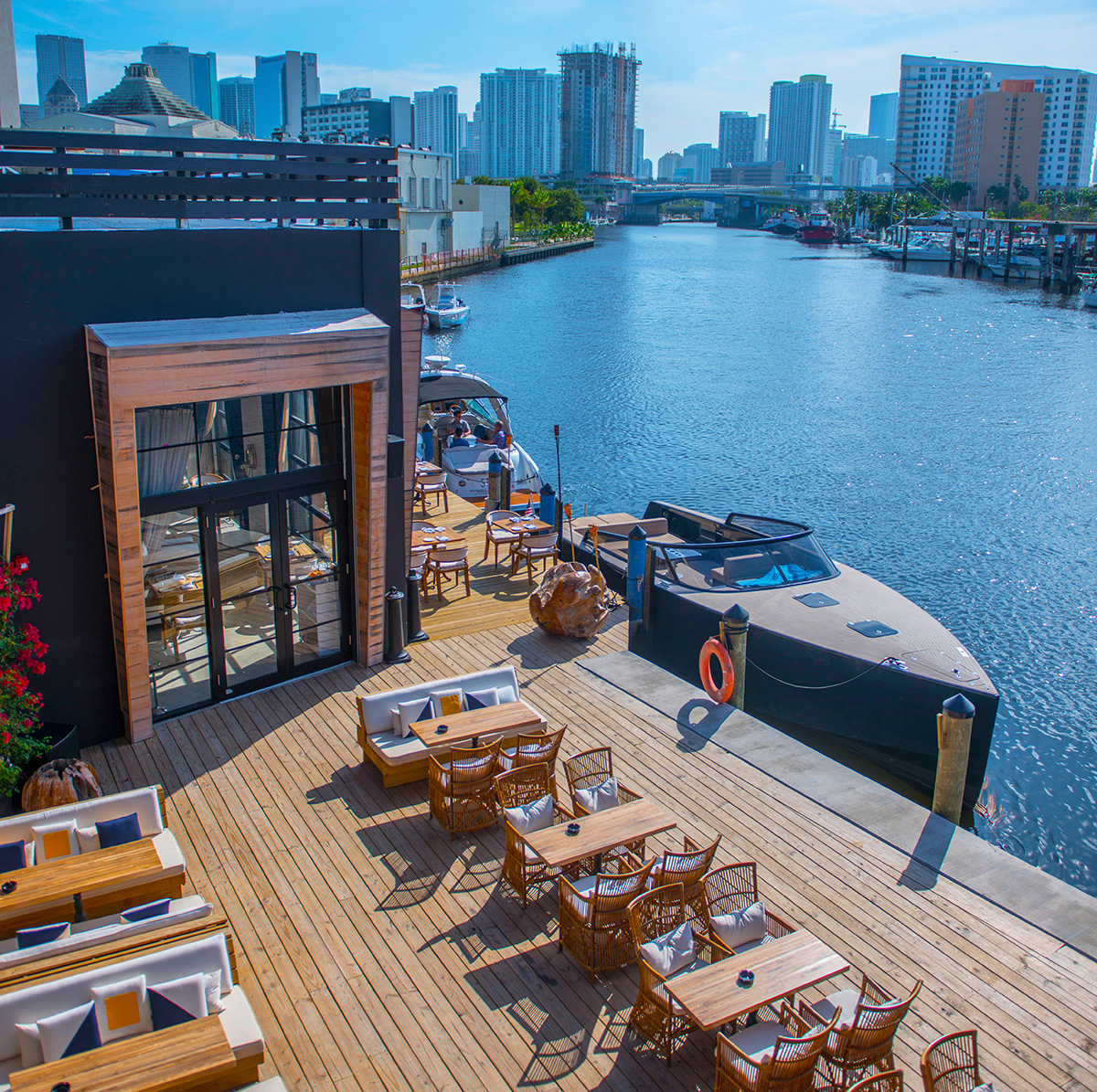 Combine a beautiful setting, outstanding food and exemplary service and you've got Seaspice, the culmination of a group of passionate individuals who combined their collective knowledge into a exceptional culinary experience by carefully blending many different elements. Formerly the popular Seasalt And Pepper, the restaurant was recently rebranded as Seaspice as it celebrated its first anniversary. At the same time, they launched Modern Garden, another exclusive dining experience. "The name change was done because we were not able to trademark the previous name," explains Owner Carlos Miranda. "Our vision is to expand our business nationally and globally, and being able to trademark our name was an important factor."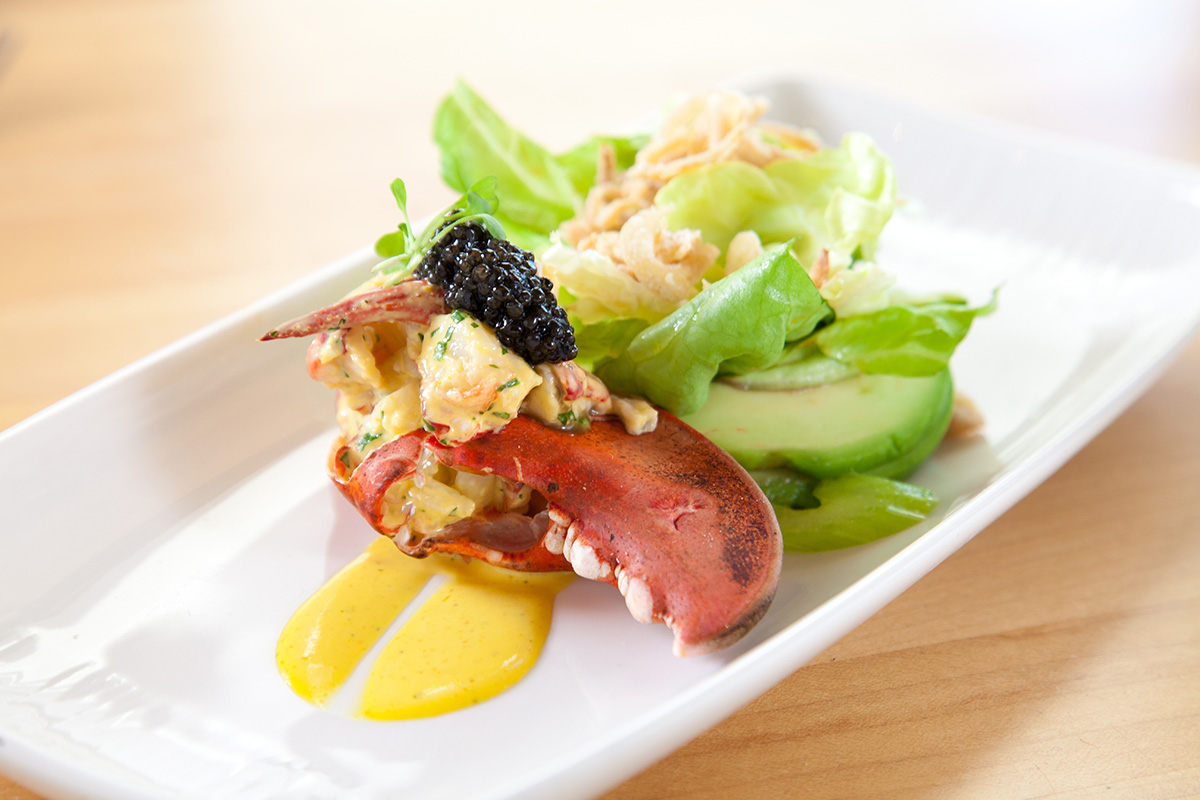 Whatever it's called, the crowds flock to this sophisticated seafood brasserie and lounge with big appetites and even bigger expectations. "Seaspice has been successful because of the quality of the exquisite food we offer, along with the atmosphere that is true to the Seaspice experience," says Miranda. Since its inception, the restaurant has done a great job of attracting an impressive list of celebrity clients yet has remained approachable to the regular dining crowd. "The great thing about Seaspice is that it's accessible to all clientele," continues Miranda. "Everyone that dines here is an important guest."
Despite the need for a name change, nothing at Seaspice was left to chance, starting with a location that epitomizes the best of waterfront dining by uniting an outdoor lounge with an indoor dining room, all with stellar downtown skyline views. The site on North River Drive places it directly in an area known as a shortcut to Brickell from the Health District and seafood markets, an apt location considering its focus on innovative offerings with superior ingredients. "We decided to open on the Miami River because it was an undiscovered gem with stunning views of Downtown Miami capturing the essence of waterfront dining," explains Miranda. "Plus, there's the added bonus of 500 feet of docking space, making it the perfect location to arrive by boat or yacht."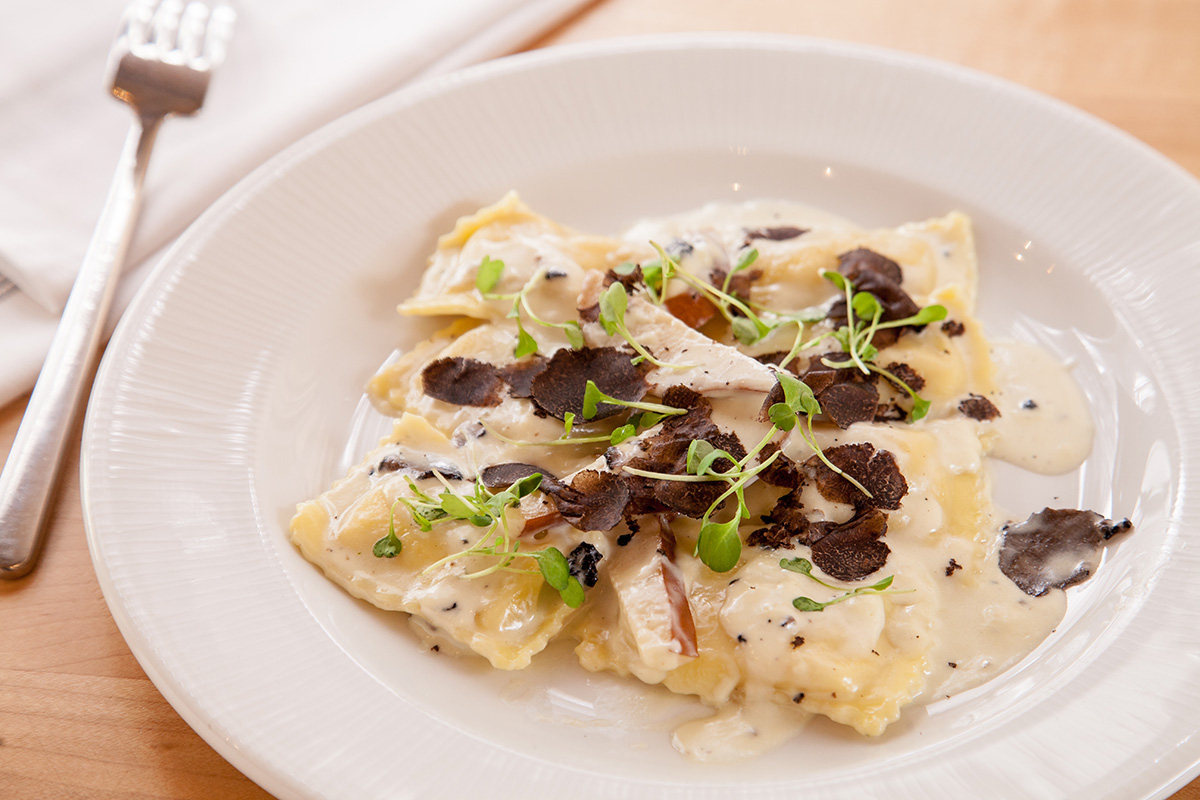 When it comes to the menu, Seaspice embraces the idea of gastro classics while elevating it to new heights by introducing sophisticated techniques and heartfelt commitment to quality produce. The venue houses a pair of wood-burning ovens catering to their signature casseroles, handcrafted pizzettas and wood-oven baked bread.
What's more, the enterprise is continuously looking forward, focused on staying on the cutting-edge of culinary and cocktail trends. "We have a dedicated team that's always creating new dishes and cocktails using innovative techniques and exotic ingredients," affirms Miranda. "Our menu is always evolving with the seasons by offering the freshest products and delicacies from around the world." Best of all, the prices are not outrageously expensive, and the company keeps operational costs down while still offering seasonal menus with premium ingredients by purchasing from local vendors and using fresh ingredients that are in season.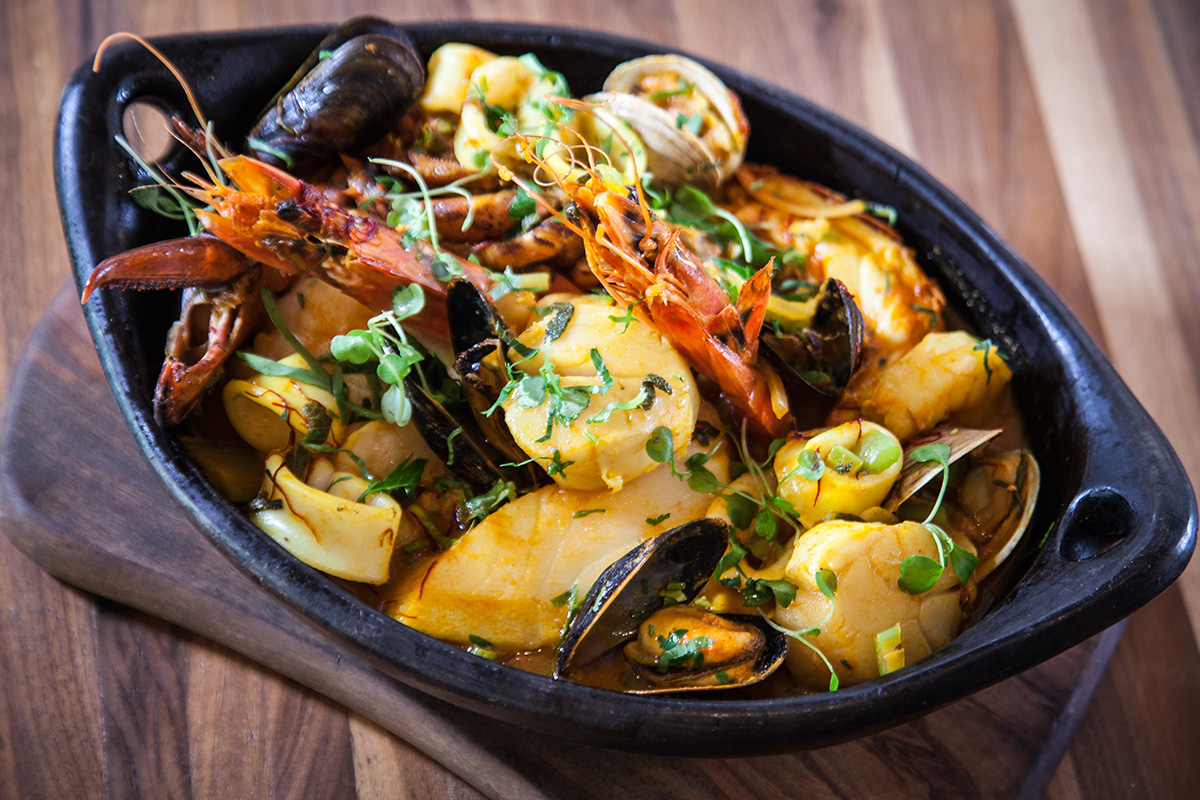 In addition to the interior main dining room and bar, there's an exterior courtyard, outdoor bar and covered patio to make Seaspice several restaurants in one. Modern Garden is a truly unique setting which "blossoms in a once unlikely place." The idea behind it was to create "a dwelling for social interaction and a shared love of the culinary journey — a place to muster, revel and savor a unique combination of art and cuisine." Its distinctive offerings are highlighted by the Crudo Bar and its hot-stone concept. The specialty crudos offer an updated take on superb raw fish and seafood flavored in the best infused oil, seasalt, citrus and fresh herbs. The hot stones add yet another distinguishing culinary choice, offering up sear prime cuts of meat and fresh seafood on an 850-degree volcanic stone slab. As if that wasn't enough to make the space distinctly different from Miami's traditional upscale waterfront restaurants, Modern Garden boasts a stunning art installation by Santiago Jose Palaez that was originally unveiled at Art Basel 2014 and manages to be to both visually engaging and space-defining.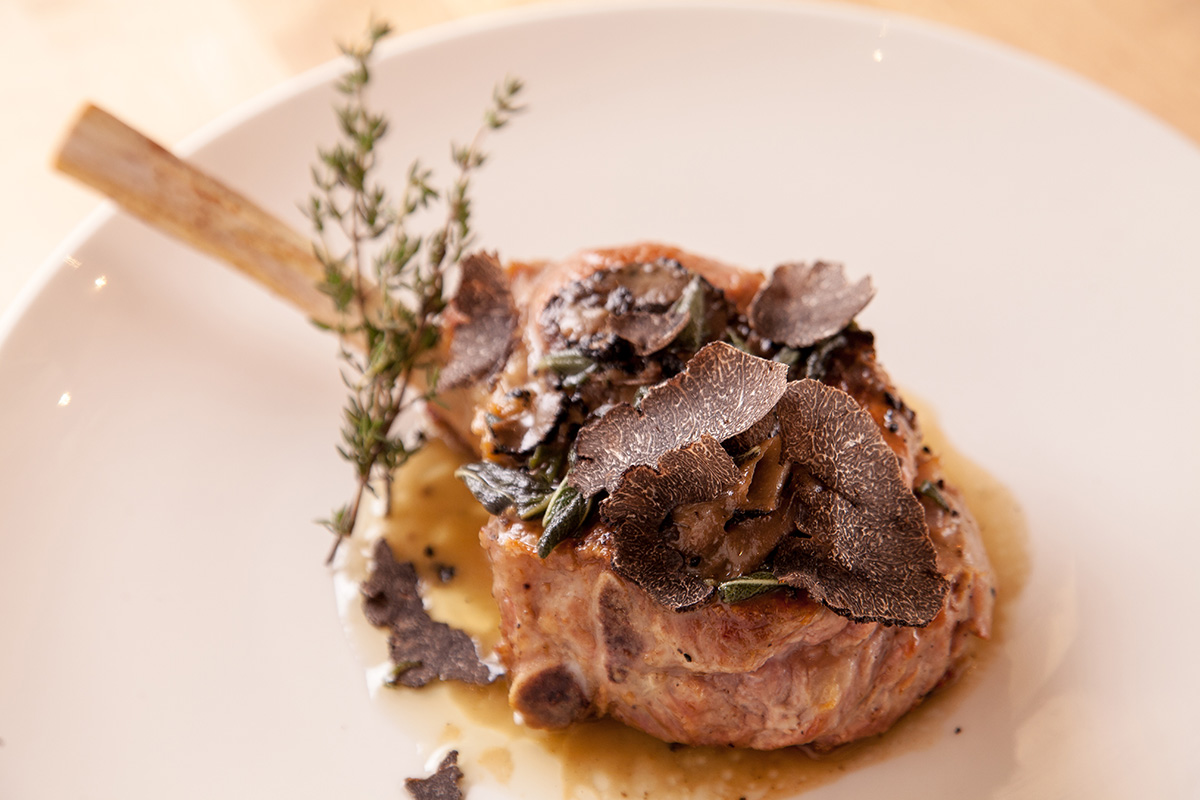 Moreover, the Seaspice model was designed not only as a restaurant and lounge but to function as a versatile event space as well. The restaurant offers seating for 300 guests in its post-industrial warehouse outfitted with unexpected and sophisticated nautical touches. There are multiple event spaces, both semi-private and private, which are perfect for all events. The Captain's Table, an indoor semi-private seating accommodation, offers seating for up to 20 guests. The covered patio offers seating for 50. Modern Garden, an intimate, lustrous private space offers seating for 56 guests or could be expanded with the covered patio for seating up to 120. The space is also available for full venue buyouts.
So what's with all those rumors of Seaspice going international? "We're currently focused on a continued dedication to quality products and maintaining our core values," concludes Miranda. "International locations are on the horizon — stay tuned."
Seaspice is located at 422 NW N. River Dr. For reservations and to learn more about the menu, call 305.440.4200 or visit SeaspiceMiami.com.