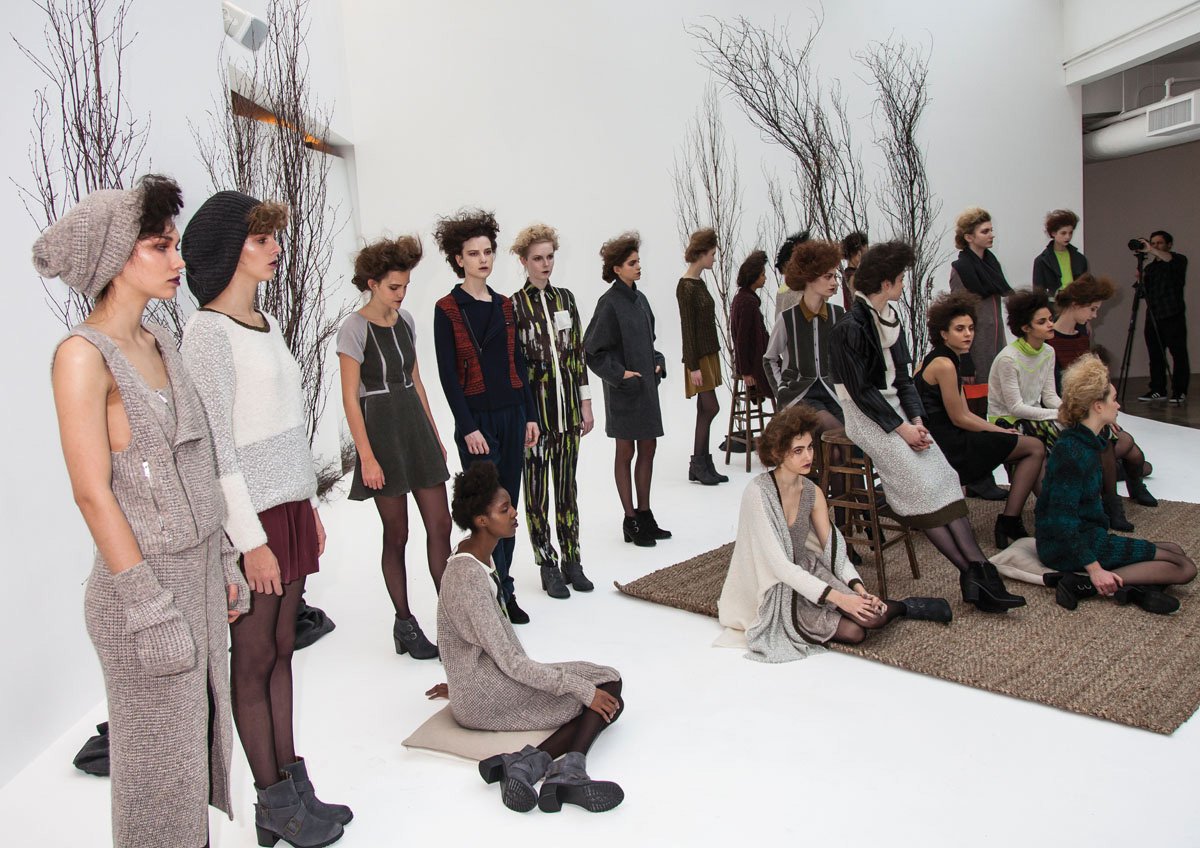 Like many past fashion seasons, Fall 2013 looks to re-imagine past trends. Remember the in-your-face punk look of the '80s? Well, this year punk returns, but with a more modern vibe. "It's going to be a really big trend," says Tobi Salver, a Miami stylist and owner of Foxhouse, an online boutique. "It's been reinvented as street-chic with closer-fit cuts and more modern silhouettes."
What's more, leather (real and faux) is big this season and can easily play a role in creating a popping punk outfit — either as a skirt, pants or in an accessory piece, like the over-the-knee boot seen all over the runways by designers like Celine and Pucci. Pair the boots with a shorter leather skirt and top it off with one of the graphic tees the celebs are wearing…and presto…you've got punk!
South Florida-based Fashion Contributor & Stylist Marisol Gomez suggests pumping up your punk look with the chains, spikes, studs, buckles and drippy chains that were featured in Chanel and Saint Laurent's Fall Collections, while Celebrity Stylist Shay Bacher says this year's punk, while more sophisticated, has an underlying S&M vibe with sexy boots and accessorizing with lots of bangle bracelets and crystals. Unlike the '80s, make-up to complement this new look is soft, not harsh, garish and exaggerated.
According to Miami Stylist Kelly Saks, the '80s theme continues with designers showing their true spots this season with a nod toward animal (especially leopard) prints. Show off your animal magnetism with traditional prints, or playful colored patterns in reds, pinks and blues. You'll see the "wild side" on a multitude of items from dresses to jackets to leggings. Accessories are also a perfect way to pull in a print from muted all-over leopard bags and purses using animal prints in the trim.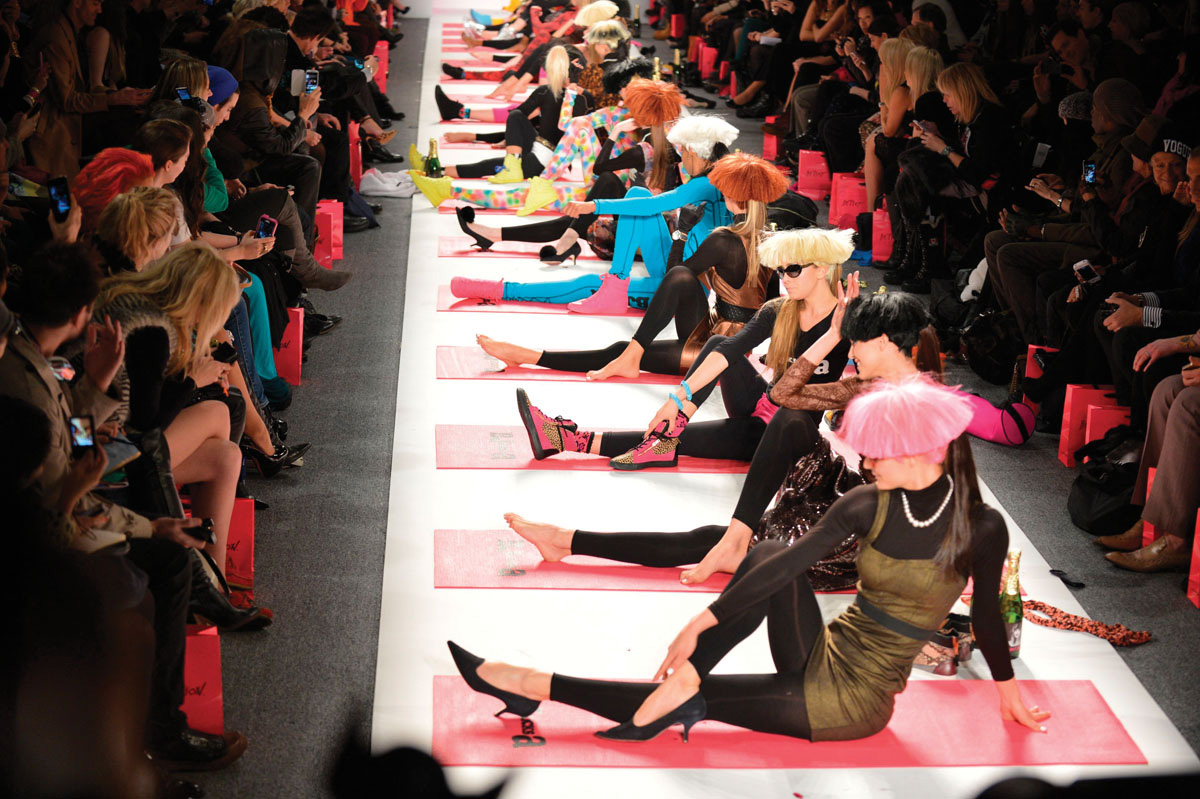 Once you've got the '80s under control, it's time to party like it's 1999! If you were mad for plaid in the '90s, you'll love some of the looks this Fall. According to Bacher, the iconic plaid of the decade grows up in 2013 with designers using the traditional print in more couture pieces, like Saint Laurent and Mulberry did in their collections. All types of plaid are in style from hound's-tooth to tartan, making it a staple Fall piece that lends itself well to other hot trends including the layered look. Pair a plaid shirt with a leather skirt, or a plaid skirt with a lightweight Americana cable-knit sweater or cashmere cardigan. You can also pop hints of plaid in accessories ranging from shoes to big bags. Stylist Dara Michelle advises that knit beanies are a must-have accessory for this look and are a perfect way to incorporate outerwear trends into our warmer climate.
Next it's on to our furry friends. PETA may cringe (don't worry, most are faux) and Miamians may balk at the thought of wearing fur, but there's no doubt that this is a hot trend this season. According to Kate Boyer, Owner of Miami-based Anatomie, the trend started in Europe with a lot of fur trims and has exploded to runways in the U.S. While some designers like Valentino and Pucci showed brightly colored fur coats, Miamians can incorporate the trend by looking for pieces with fur collars, or even shoes and bags with fur. According to Slaver, boots with a fur trim are an excellent way to add this cool weather trend into a hot climate.
Regardless of the look you're going for this season, it's important to make a statement. "Accessories are really huge this season," says Saks. "You may not have the cash for a designer piece but you can get a statement necklace for $25 and immediately get a luxe look." Opt for chunky metals in gold, pewter and rose gold this season, picking the one that works best for your skin tone.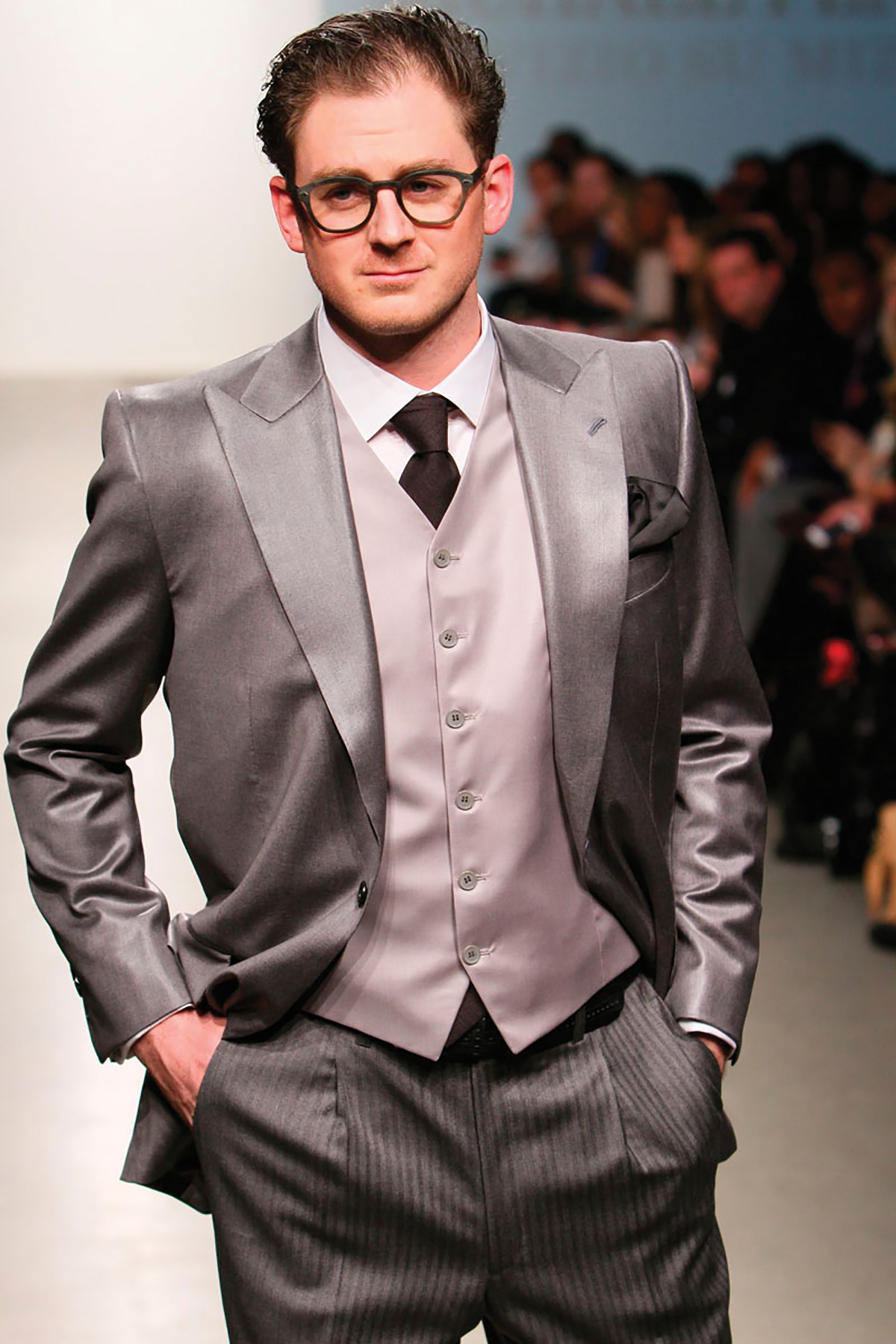 Miami Stylist Courtney Karem says fashionistas should look for eye-catching details including thick bangles, big earrings while using lots of colors to brighten up the houndstooth, grays and greens that are featured all over the place this season. Gomez suggests pairing your favorite looks with a beaded scarf, oversized rhinestone earrings, metallic pointy-toed heels and Asian-influenced pieces with embroidery or rich brocade.
When it comes to guys, the overall theme this season is freedom. "Designers are letting the boys know it's OK to have fun with fashion," says Saks, who sees colored denim (as shown by Hugo Boss and Michael Kors) as a big trend for men this season.
Rodner Figueroa, Univision Fashion Correspondent & Co-Host of Sal Y Pimienta, also sees adding pops of color as a necessity for men to brighten up the brown and grey color palette designers are using in their staple pieces. "Fashionable men need to incorporate color," he says. "Accessorize with a color lapel accent, bowtie or sock. I see a lot of men wearing red socks because it's a discreet way to add fashion. Royal blue, purple and mustard also complement the main colors of the season."
Bacher says that Fall sees guys starting to dress-up more. Suits should be super-tailored and very Italian in cut. For a playful take, she suggests pairing suit pants with a fun tee shirt or a plaid shirt with a suit. At work, Figueroa says that pleated pants and double-breasted suit coats are coming back, but cautions men that these looks really only work on slender or athletic men: "You need to stay with a look that works for you, your personality and your body type and not just blindly follow trends," he advises.
When it comes to pint-sized picks, kids fashion echoes the trends seen in grown-up fashion for Fall with texture, luxe embellishments and playful prints and graphics. Look for casual pieces to embrace the Americana trend with knitwear sweaters and cardigans. This season the hottest denim will be embellished with lace, crystals, fringe and studs. Skinny legs stick around as the go-to cut.
According to Children's Stylist Tessa Garcia Collart, girls are looking more feminine this season with an emphasis on dresses and vintage touches. "I've seen a lot of tutu-style skirts paired with leggings and cardigans and a flowy dress paired with leggings," she says.
And luckily, bold works for kids this season as well, with designers like Missoni and Rykiel Engant playing with bright colors and patterns for girls. Animal prints were also big in tops, skirts and dresses. Pair it all with leggings and top it off with a hat and your little girl is on her way to setting style at her school.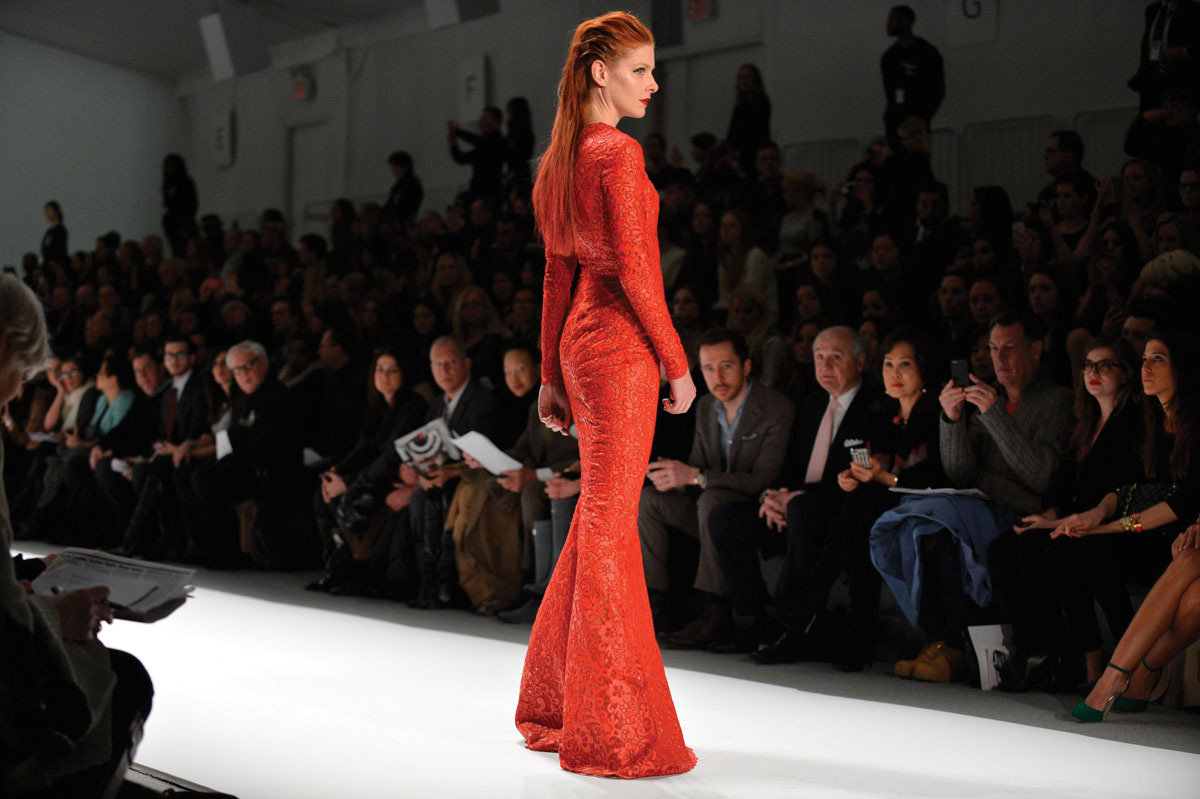 In the end, this fashion season gives men, women and kids a plethora of different looks, styles and trends to play with. The keys to making them work for you are to know what you like, what you feel comfortable in and what works for your body. Take that into account, but stretch yourself and have a bit of fun this season. After all, the designers have given you plenty to work with.
Fashion Forté
When it comes to looking your best this season, it's all in the details. Check out these style musts and make sure to incorporate them into your wardrobe.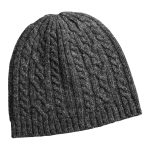 Hats On
Nothing says confidence better than someone who tops an outfit with an eye-catching hat. This season knit beanies are huge.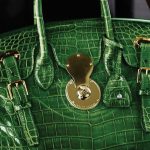 Go Green
Hues of green dominate this Fall from rich emeralds to muted army green. A bag or shoes is a great way to incorporate it.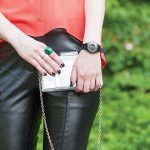 Layered Look
Make sure to mix textures like a sheer top and leather pants to create an eye-catching look for any occasion that fits with the shifting weather all year round.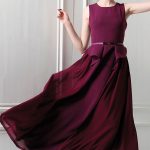 Ideal Fit
Peplum continues to be hot. Look for the perfect cut on jackets, blouses and dresses this season by designers like Moschino, Dior & Vera Wang.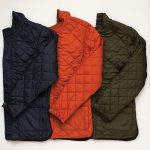 Textured Pieces
Try to add a little texture and layering effects with quilted jackets that are sure to make a big statement this season and beyond.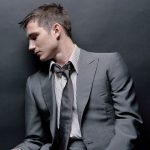 Grey Scale
Grey is definitely one of the go-to colors for men this season. It's showing up in suits, coats and even fun animal and floral prints.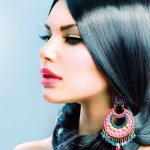 Soften Up
From the classic prints, muted colors and structured cuts, a lot of women's wear looks a bit masculine. Feminize the look with some softer accessories.