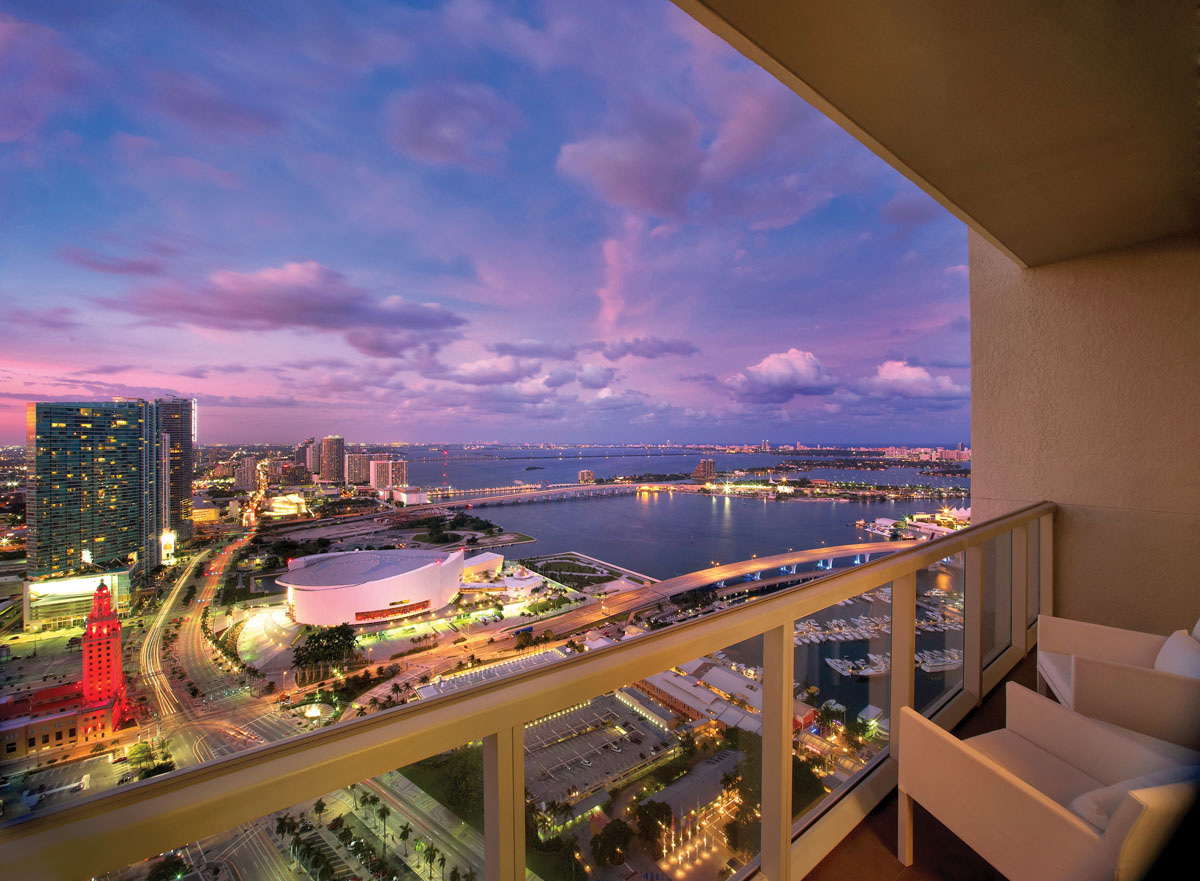 Uniformed doormen, a state-of-the-art 35,000-sq.-ft. spa & fitness center, and a bayfront pool deck of nearly 2 acres with attendants to tend to your every desire are just some of the perks you can expect when living at this jewel of Downtown just minutes away from everything; 786.347.7440; Vizcayne.com. — Stacy Wynn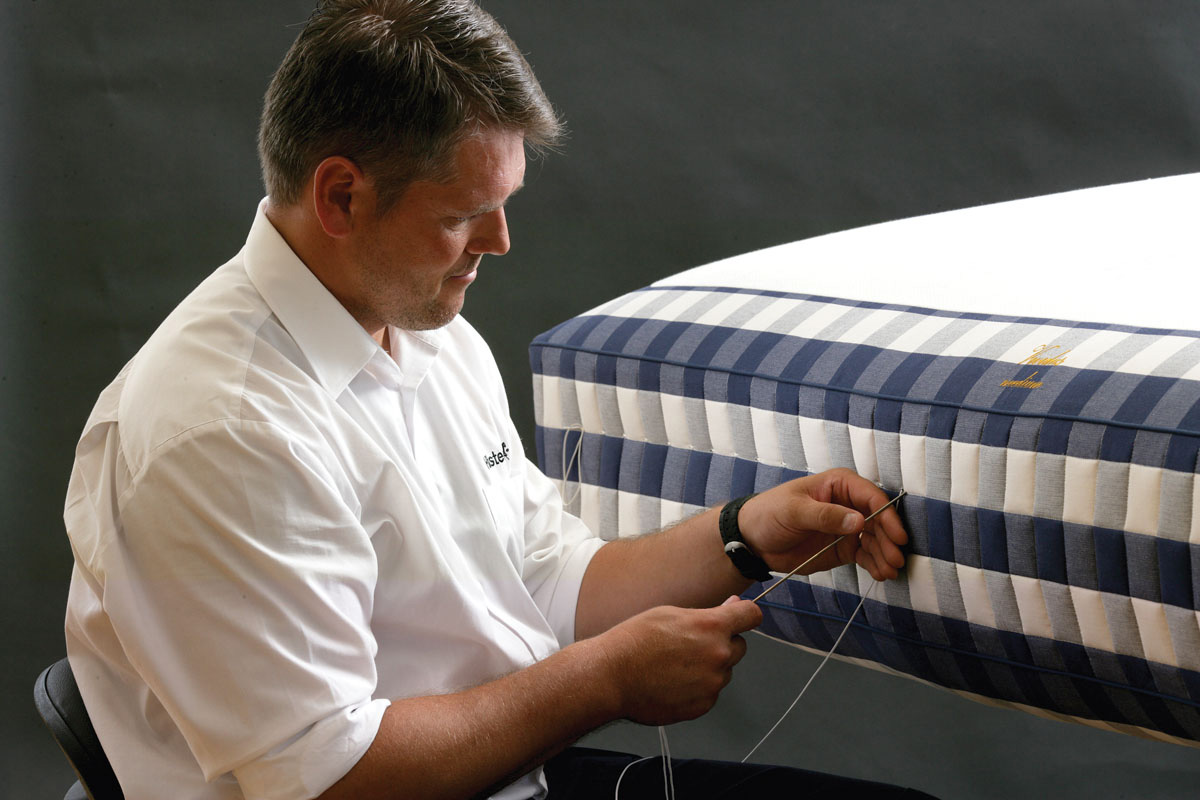 Sweet Dreams
A department store mattress in a $1 million Brickell condo? No way. After all, we spend 1/3 of our lives in bed, more time than we spend anywhere else in our homes. At Hastens, each mattress takes a minimum of 140 hours to hand-construct to exact customer specifications. The frame alone takes a week to build of slow-growth pine from forests north of the Arctic Circle. Lay atop natural hand-teased horsehair, cotton and wool. Tom Cruise has one. Get yours for $60,000. Other models start at a much more modest $5,000; Hastens.com. — Stacy Wynn
Organized Matters
Renowned for designer closets and unique storage solutions throughout the home, California Closets can help make cleaning up and staying organized a breeze. Details like drawer dividers, glass-front cabinets, customizable lighting and accessory organizers are key to maintaining an exceptional, orderly space. When spaces are tailored to specific items, clean-up is that much easier. Drawer dividers are the perfect solution to gain control quickly, as they keep things systematic and in place. Glass-front cabinets or shelves, with customizable lighting, display treasured items and free up counter space. To maintain a neat and tidy home, keep things accessible; after all, if they're easy to get to, they'll be easy to put away. Specialized storage solutions, such as pull-out baskets and adjustable shelving, make it possible to access often-used items while keeping clutter hidden. Accessories can be organized with hooks and racks that display items (like ties or necklaces) and prevent them from getting lost or tangled. While organization is the ultimate goal, California Closets also focuses on providing products in a variety of finishes to complement any design aesthetic. The ultimate goal of any California Closets designer is to create functional solutions for every budget without sacrificing quality or design.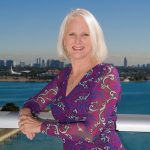 ABOUT THE AUTHOR
Robin Annon is the Design & Sales Manager at California Closets Miami. She has been with the company since 2008, and lives in Downtown. She loves Miami for its beautiful weather, vibrant energy and its increasing abundance of culture; 900 Park Centre Blvd., Miami Gardens; 305.623,8282; CaliforniaClosets.com/Miami.
A Man's Domain
The ultimate "man cave" goes well beyond a giant TV, an extremely comfortable reclining chair, a convenient fridge and tons of sports memorabilia. Read on and be inspired.
Text by Sandy Lindsey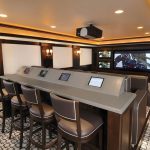 Sports Retreat
This Game Day Skybox features multiple screens for the best seat in the "stadium" and has a handy iPad automation control. Plus, it lets you play at the game bar.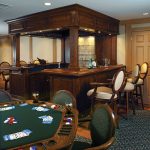 Social Center
Poker night has been a manly tradition for generations…as is going to the local bar. Invite the guys over to this home pub for a friendly game. Add a big screen TV and they'll never leave.
Home Arcade
This pinball wizard's haven is not only fun, it's therapeutic. Who can think about the day's worries when focused on controlling a small ball toward a top score on multiple machines?