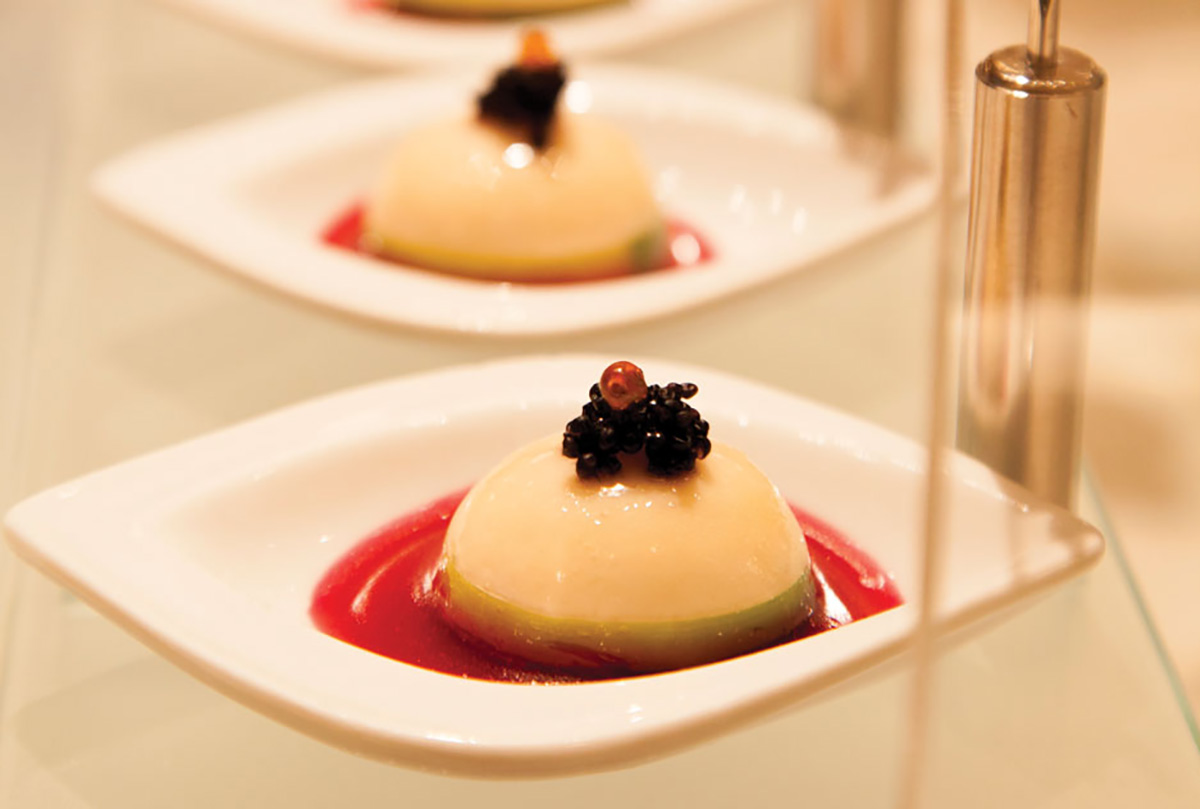 Food, along with such things as shelter, water and clothing, is a necessity of life. The manner in which people clothe and feed themselves is influenced by many factors, not least of which are self-expression, current trends and personal style. With the advent of agriculture and farming, food has evolved from a crude element of survival into an art form. Fortunately, some of today's top culinary luminaries call Miami home.
Every chef has their own signature style of presentation; there are diverse styles in cooking, and naturally, there are different styles of plating. Some live by the motto that less is more while others opt for a more extravagant approach. When speaking of food presentation in the Miami scene, one has to mention the master of over-the-top plating, culinary kingpin Barton G. Weiss. Barton G The Restaurant is without a doubt one of the more outrageous dining experiences that incorporate exceptional circus-like plating styles along with high-end dining. There's no other restaurant in the city in which a diner can order tuna served alongside a real samurai sword or mac & cheese served on a giant mouse trap.
On the flipside, we have Chef Gabriela Machado's quaint eatery, Copperbox. Tucked away in a Wynwood warehouse, the establishment hardly suggests it's even there, just the way she intended. Copperbox operates a couple of days a week and is limited to 10-30 guests. Chef Gabriela's style mirrors her personality: sophisticated and calculated. "At Copperbox we're the yang of the ying — we prefer our dishes to be balanced and our plating to be elegant," she says. "I'm inspired by the ingredients themselves, and how the diner is going to approach each dish."
Unapologetic, free-thinking and exuding an avant-garde, bon vivant style is the style of former Top Chef contestant Micah Edelstein of Nemesis Urban Bistro. Her quirky free-spirited persona is evident from the moment you enter her establishment and is a recurring theme etched onto every inch of what is clearly her domain. Chef Micah does not follow trends and refuses to compromise. Her plating style can be compared to an artist drawing freehand — she uses the plate as her canvas and doesn't always paint within the lines. And that's perfectly OK.
Few of us are impervious from the urge to occasionally show off in the kitchen, but is presentation part of your repertoire? With a little planning and preparation you can serve restaurant-worthy dishes at home. For starters, use large plates and opt for neutral china colors, such as white and bone, which complement practically any food color. You may also want to invest in a few plastic squeeze bottles to fill with any sort of sauce or dressing that complements the dish. And most importantly, be creative, have fun and stay true to your style.