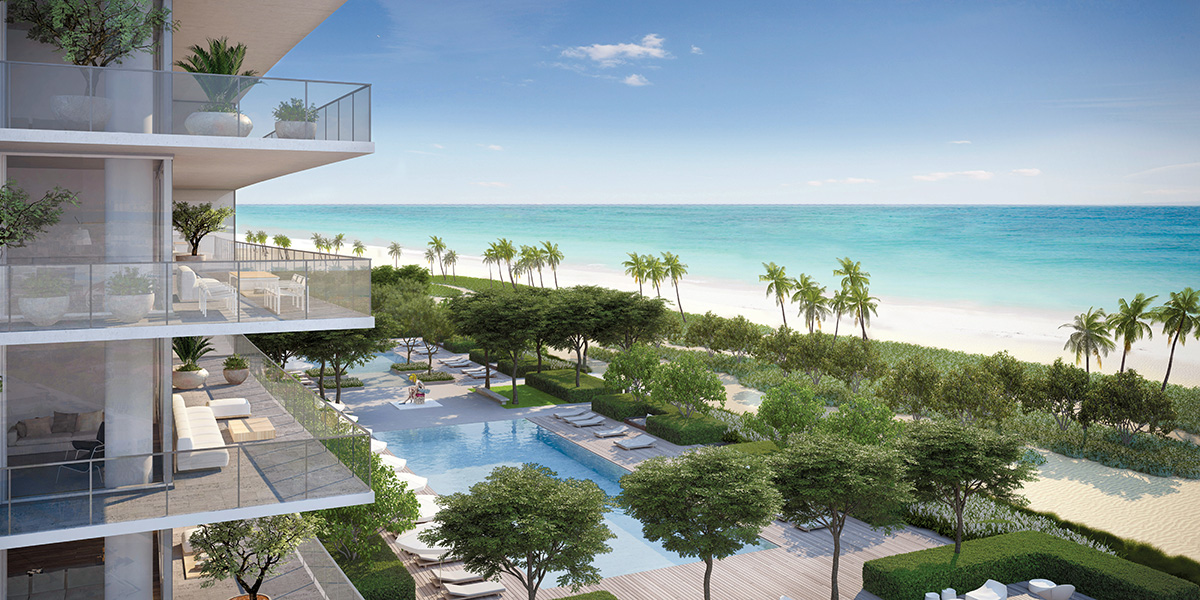 Eduardo Costantini sees Oceana Key Biscayne as the last available piece of paradise on the island. "It features the finest in architecture, interior design, landscaping and construction," he says. "To step into it is to step into a priceless work of art and the captivating moment spent in the tranquility of this exclusive environment." In addition to being a collector and patron of fine art, Costantini is also known for his personal method of selecting pieces of art. "I aim to discover the best artistic moment of the artist and their best piece," he says. "I bring that same philosophy to real estate."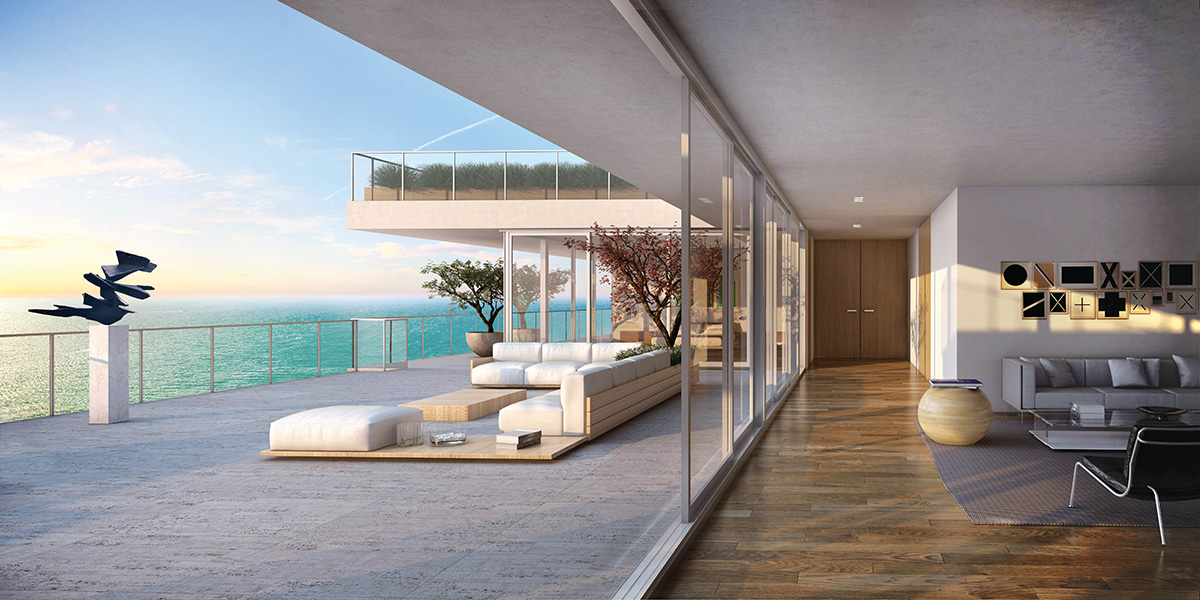 One of the first things you'll notice about Oceana Key Biscayne is the sense of space on an island where the per capita income is one of the highest in the country and land some of the priciest. There's distance all throughout the green park setting, especially to the ocean. Few, if any, sites in Miami offer such luxury of space, light, air, greenery and beach. This is enhanced by the innovative underground parking. Unlike the majority of new developments being built with parking pedestals above-ground, Oceana Key Biscayne's parking garage is entirely underground, in order to preserve the building's quality as well as its street-level connections to the ocean.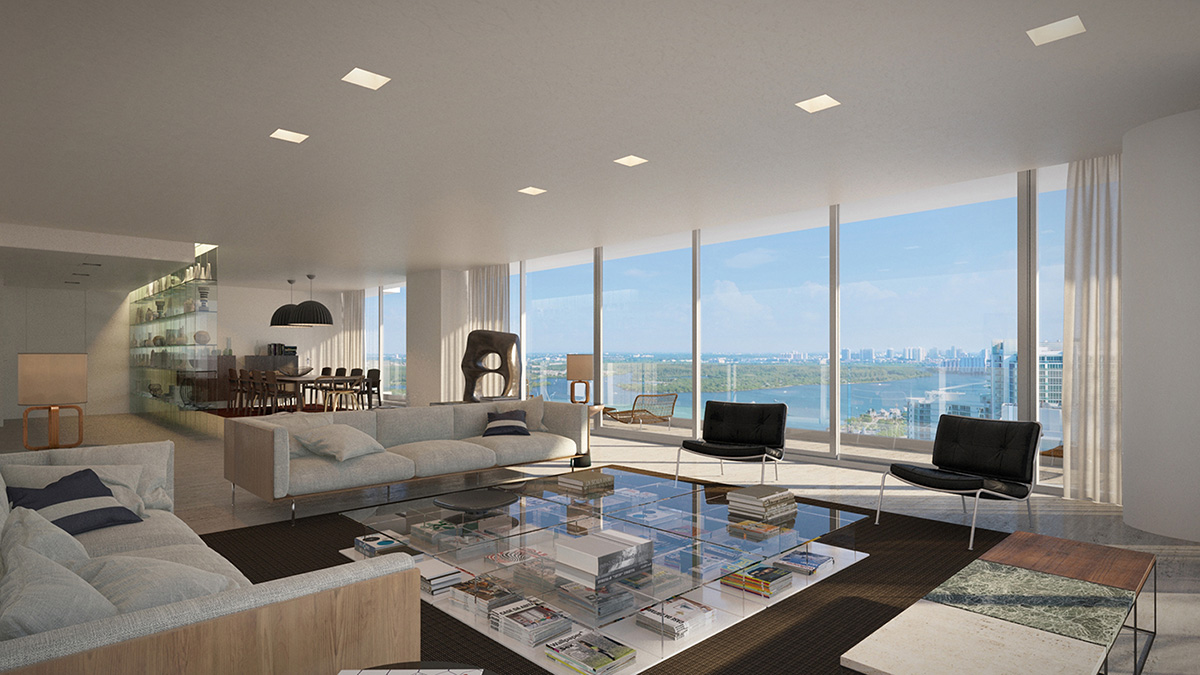 Architect Bernardo Fort-Brescia of Arquitectonica designed the subtle yet powerful all-glass 14-story double tower to reflect the sky and ocean. It runs parallel to the beach for maximum ocean frontage. Inside the Yabu Pushelberg–designed lobby, the sense of luxurious space continues with soaring ceilings and distinctive art pieces, featuring the work of celebrated Brazilian Artist Beatriz Milhazes. "The importance of art at Oceana Key Biscayne is a reflection of Miami's place in the world, both in the realm of contemporary art and in terms of international cachet," says Costantini.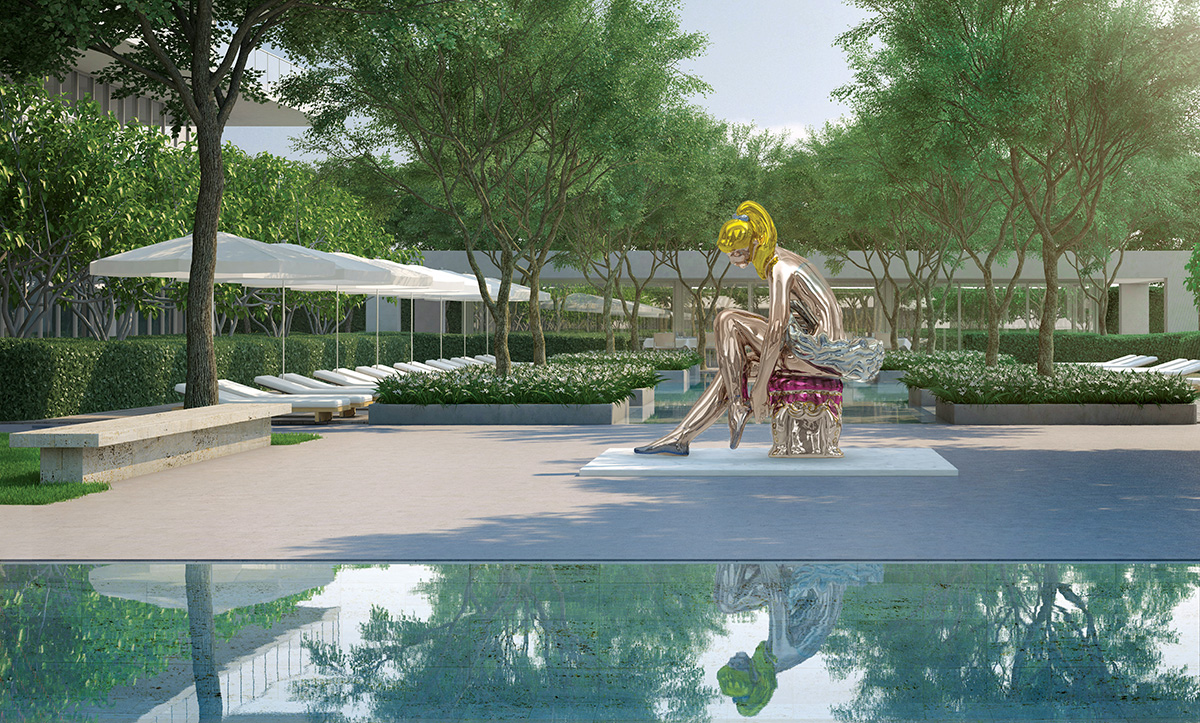 "Art transofrms a space, and homeowners end up loving their home more because of its ability to move them and enhance their quality of life."
In 2001, Costantini founded and opened MALBA, a non-profit museum to which he donated his entire personal art collection of over 200 pieces, save for two pieces that were furniture. He also gave $40 million dollars to the Buenos Aires museum. "Art transforms, surrounds and educates a community, very much like great architecture does," he says. "We spent countless hours thinking about the art programs at Oceana Key Biscayne and Oceana Bal Harbour. Art transforms a space, and homeowners end up loving their home more because of its ability to move them and enhance their quality of life. Today's affluent homeowners are well-traveled, cultured and appreciate fine art more than ever. Not only does museum-worthy art speak to the quality, value and longevity of our residences, but it helps give the building a unique identity."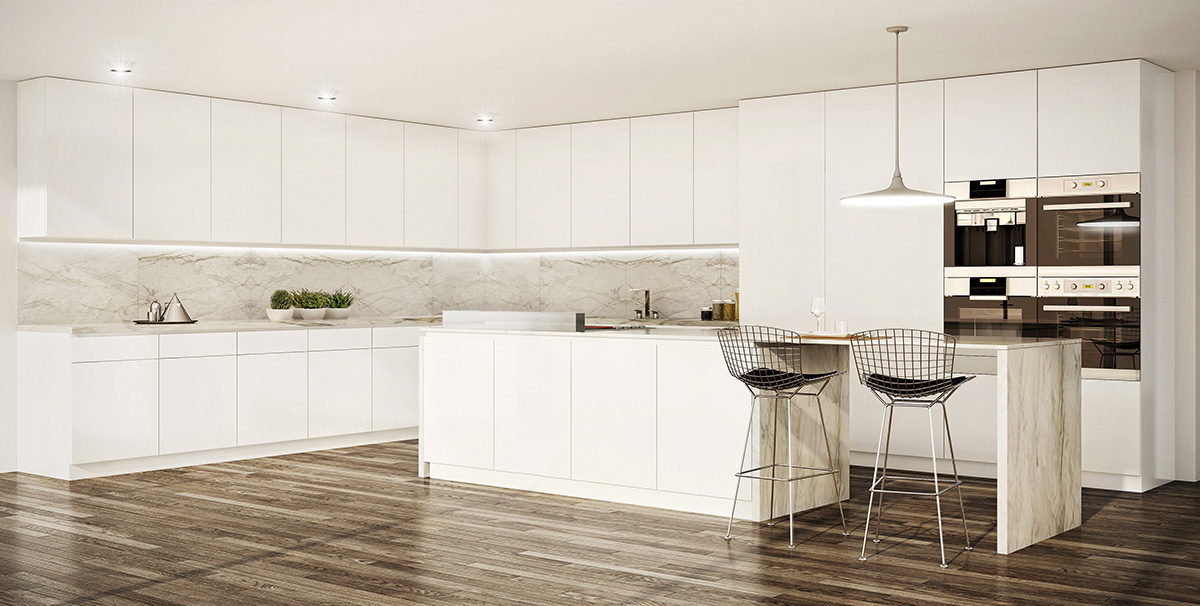 In fact, the hand-curated collection at Oceana Key Biscayne is a masterful blend of some of the world's most acclaimed contemporary Latin American artists, including Artur Lescher and Leo Battistelli, among others. The two lobbies feature Beatriz Milhazes' tile murals, unnamed, inspired in part by the popular Brazilian chocolate Garoto and Brazil's Carnival. Tile was chosen to add an artisanal quality, irregularity and organic sensibility that can only come from something made by hand one piece at a time. As such, Milhazes envisioned the murals as a "sort of dance between gold, silver, copper and white that dialogue with the transparent building, the green surroundings, blue sky and ocean."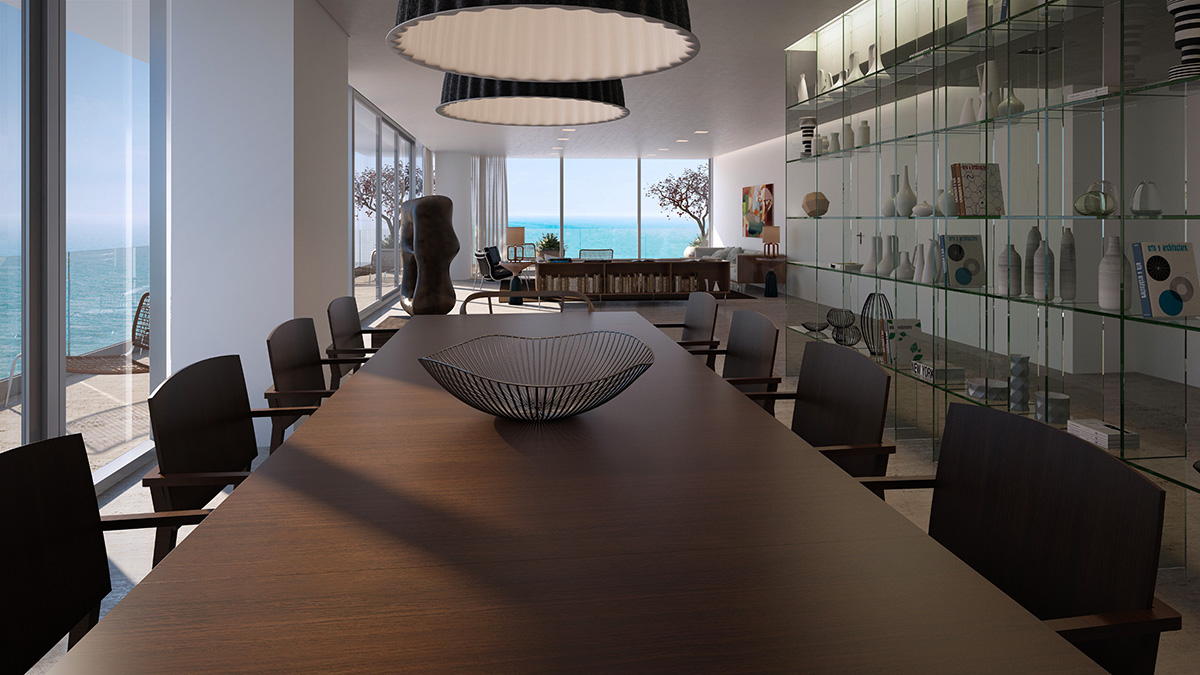 In keeping with the high standard set by the on-site world-class art collection, resort-style amenities abound. These include a social lounge, a children's playroom, a media room, a lap pool, a relaxation pool and an expansive pool deck with cabanas, an adjacent restaurant and beach service. There's also a putting green, a tennis court, a state-of-the-art fitness center with ocean views, spa services and 24/7 concierges.
Additionally, Oceana Key Biscayne went above and beyond to deliver first-class soundproofing features. The entire building is wrapped with two layers of insulated glass. The walls consist of one layer of impact glass, followed by an inch of air gap to absorb noise, and then two layers of laminated glass. Between the units, walls are not being combined, acting instead as separate structures, while walls between rooms are insulated. The flooring is layered with a 10-inch concrete slab and soundproof flooring to absorb noise between floors and rooms. There's also insulation between the ceilings, especially between the first floor of homes and ground floor amenities. It's also the first residential building to be LEED certified in the area.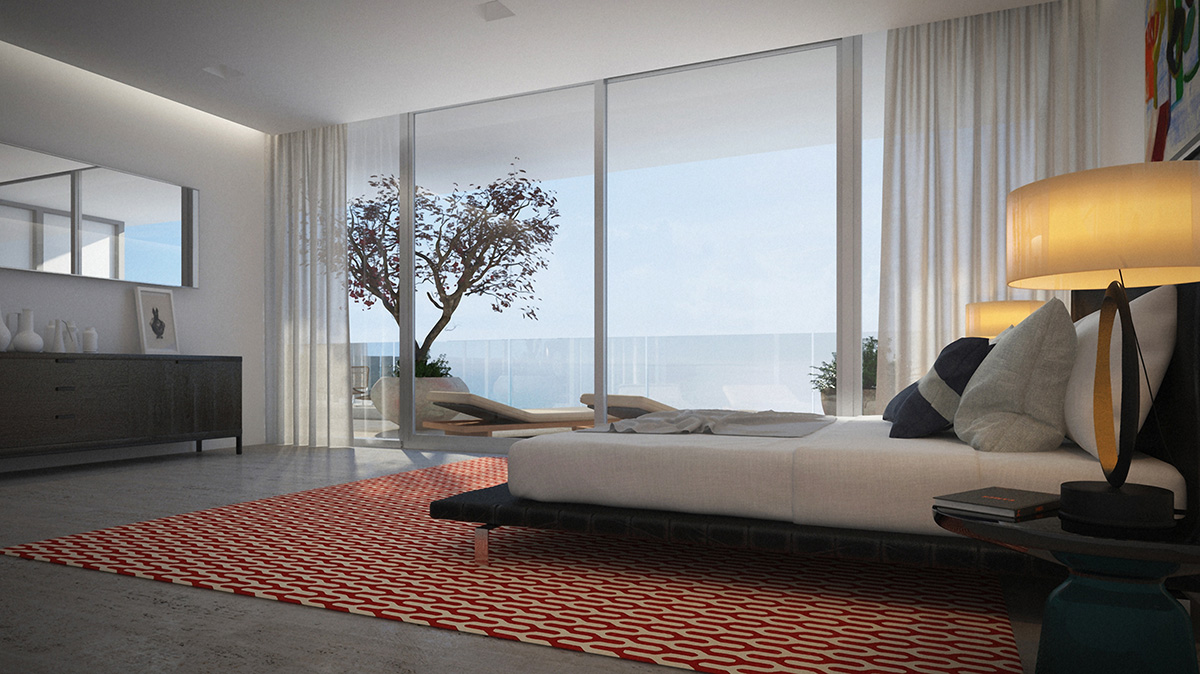 This focus on delivering the best extends to Costantini's philanthropic endeavors as well. Six years prior to founding MALBA, he launched the Eduardo F. Costantini Foundation to promote cultural and educational events in Buenos Aires. He's also a member of the International Board of the Museum Of Latin American Art of Los Angeles (MOLAA). In October 2011, he received the Order Of Rio Branco in the rank of Commander in recognition of his contribution to the dissemination of Brazilian culture. He's a member of the Advisory Board of the Museum of Modern Art (MoMA) in New York and plans to support The Buoniconti Fund to Cure Paralysis through a series of sponsorship events this year.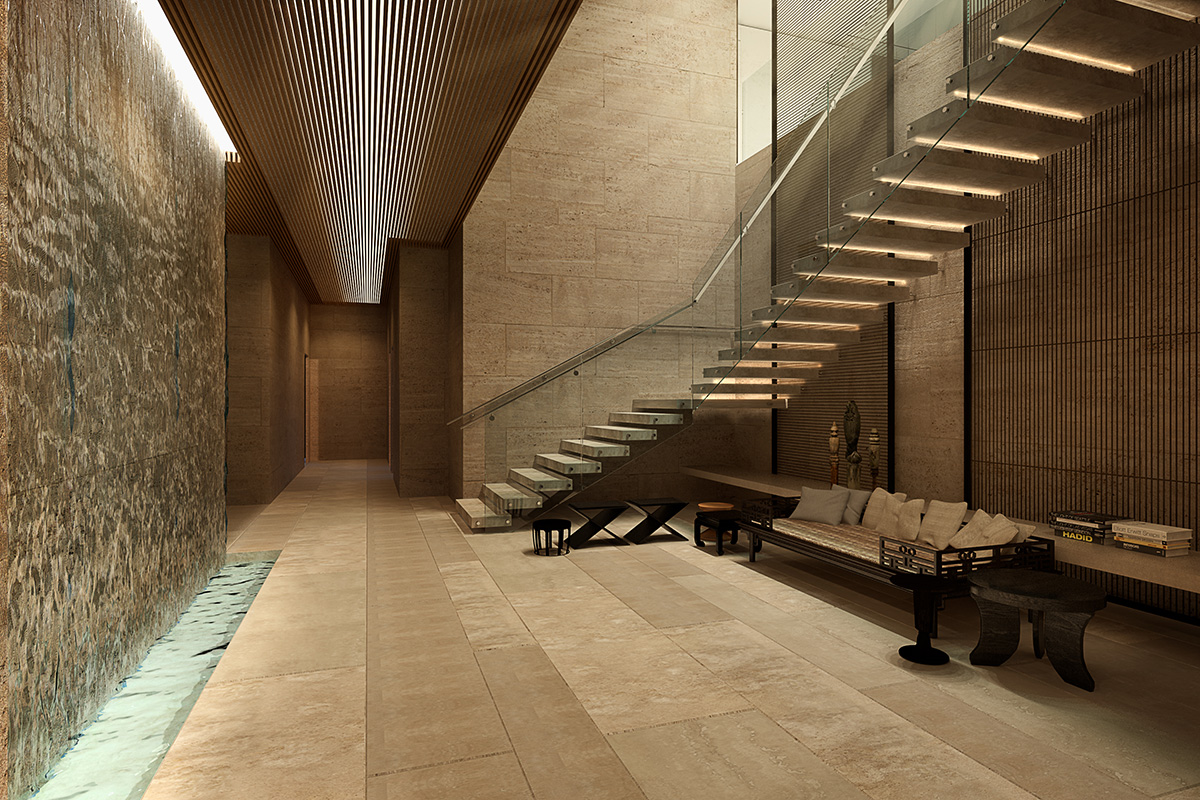 He grew up in a house with 13 brothers and sisters and a cousin with a father who held 3 different jobs and was a strong supporter of education. After working in banking and investing in real estate, he decided to try development. He has since developed over $3 billion in residential and commercial real estate projects in Argentina, including master-planned cities, high-end residential towers and luxury office buildings. "In 2008, we decided to undertake projects outside of Argentina to expand Consultatio's portfolio and reach," he says. "Being abroad gives us a greater opportunity to create masterful projects because you get to learn from a roster of international interior designers, architects, landscapers and even other developers. We started looking for metropolitan cities and looked into Rio de Janeiro, Sao Paolo and Paris, but in the end we found the perfect spots in Bal Harbour and Key Biscayne." Oceana residents will be forever thankful for his decision.
Oceana Key Biscayne will be located at 350 Ocean Dr. in Key Biscayne. The Sales Center is located at 1395 Brickell Ave., Ste. 950. For more information, call 786.414.2900 or visit OceanaKeyBiscayne.com.