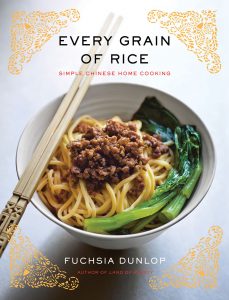 Eastern Influence
Get a taste of authentic China with Fuchsia Dunlop's Every Grain Of Rice: Simple Chinese Home Cooking. This beautiful book contains Dunlop's favorite recipes from everyday Southern Chinese cuisine including stir-fried, chili-spiked potato slivers to a perfect hot & sour mushroom soup. The health-conscious will also appreciate that the region's cuisine strongly emphasizes vegetables, using smaller portions of meat or fish, while those with busy schedules will love how simple and quickly many of the meals are to prepare.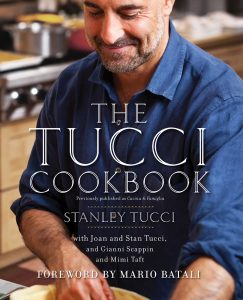 Screen Test
He's long been a favorite on screen, but it turns out that actor Stanley Tucci of Big Night and Julie & Julia is also quite a hit in the kitchen. In The Tucci Cookbook, Tucci shares favorite recipes drawn from his Italian heritage. All of Tucci's recipes — from roast duck with fresh figs to spicy spaghetti with tomatoes and tuna, are accompanied by perfect wine pairings, and the gorgeous photography alone looks good enough to eat all by itself.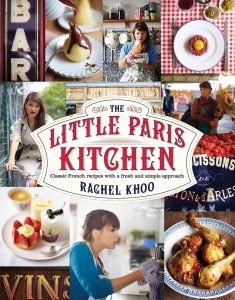 Bon Vivant
Think cities renowned for fine cuisine, and Paris is likely to top your mental list, and for good reason: The French capital has long been a hub for gastronomic fervor, and Rachel Khoo's The Little Paris Kitchen is the latest cookbook to celebrate its cuisine. Khoo takes an updated, down-to-earth approach to French classics and simple-yet-mouthwatering fare. The accompanying images from photographer David Loftus celebrate both the food and the city itself, capturing the essence of Khoo's life in the world's culinary capital.
New Tastes
Get outside your safe zone — and discover some truly tantalizing new flavors — by taking a trip to some of Miami's ethnic markets. Miami is a true melting pot, and its cuisine is no exception. While any city resident is most likely more than familiar with the wide range of geographies and cultures the local restaurants draw influence from and celebrate, they may be less aware of the great tastes on offer at its lesser-known markets. Pasta-lovers shouldn't miss a trip to the family-owned Laurenzo's Italian Center in North Miami Beach, which offers not only a wide selection of Italian specialty goods, but also fabulously priced meats and seafood. Those with spicier inclinations will love the Daily Bread. This Middle Eastern market is packed with ingredients from Syria, Lebanon, Jordan, Greece & Israel…from unique fresh herbs to yogurts, dried fruits and a wide range of spices. Those who want to taste before they buy can do some noshing at the take-out counter or small dining area, which offers mouthwatering, fresh-made treats. Looking for a more Eastern experience? The PK Oriental Market is possibly the city's best Asian grocery store, with a wide selection of herbs, exotic vegetables, Asian staples and teas. You also can't get any fresher than seafood from the market's tank: They're still swimming until you make your purchase. Last but not least, the Kingston Delight Restaurant & Grocery Store offers a look a shorter distance to the south, specializing in Jamaican products and cuisine. Stock up on hard-dough bread, salt fish, curry and jerk powder, or pack your pantry with yams and green bananas. It's the perfect way to bring a Caribbean flavor into your kitchen. Laurenzo's Italian Speciality Market, 16385 W. Dixie Hwy., North Miami Beach; Daily Bread, 840 1st St., Miami Beach, FL; PK Oriental Market, 255 NE 167th St, Miami; Kingston Delight Restaurant & Grocery Store, 1340 NE 163rd St., North Miami Beach.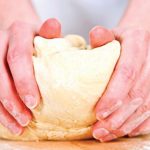 ABOUT THE AUTHOR
Gladys Goldstein is an avid baker who gladly practices her craft in The Magic City so she can continue participating in baking contests throughout the country and around the world.