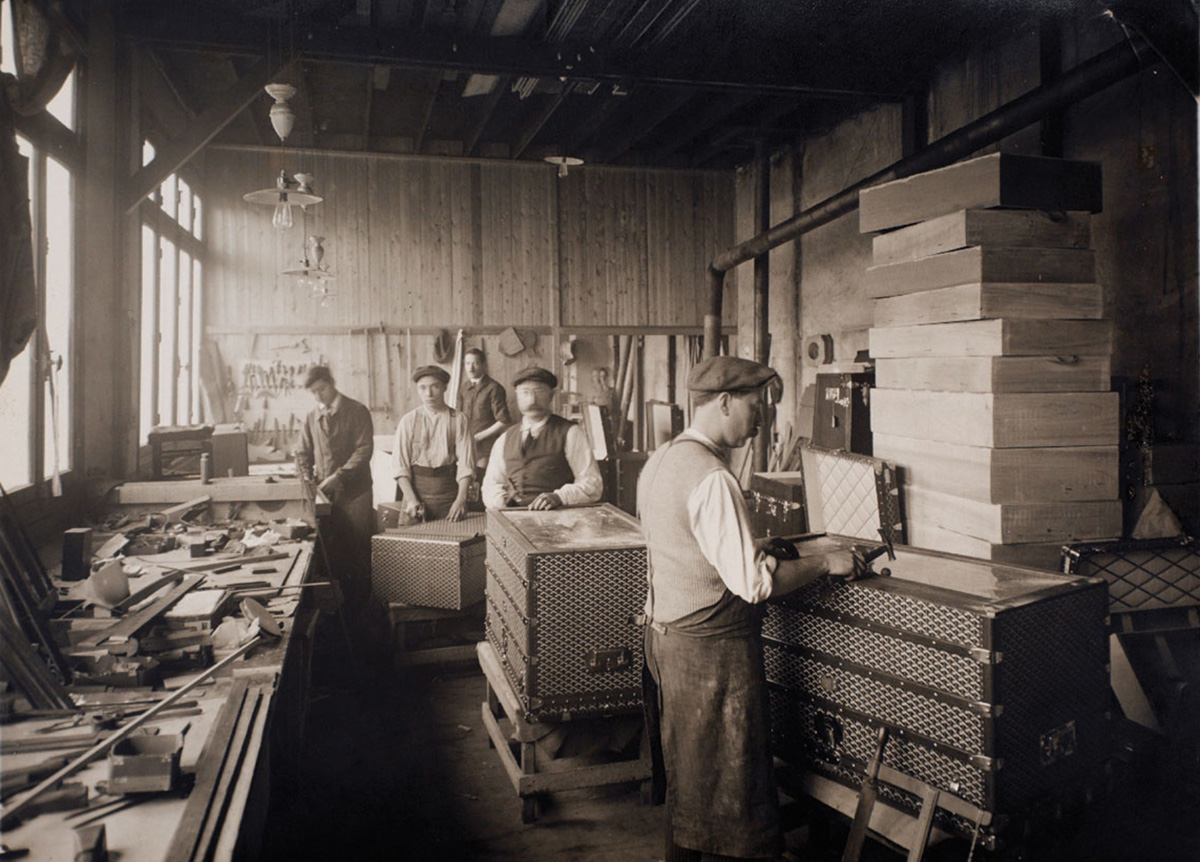 There aren't any celebrity spokespeople, no 2-page magazine spreads, and no billboard over Times Square. In fact, the craftsmen at Maison E. Goyard don't advertise at all. But that hasn't stopped handbags, luggage and accessories toting their distinctive chevron-patterned canvas from showing up on the arms of the rich, famous or outright royal. It begs the question of how such a quiet brand has become sought-after by discerning trendsetters. Turns out, it's because Goyard is simply continuing to do what they've been doing brilliantly for the past 150 years.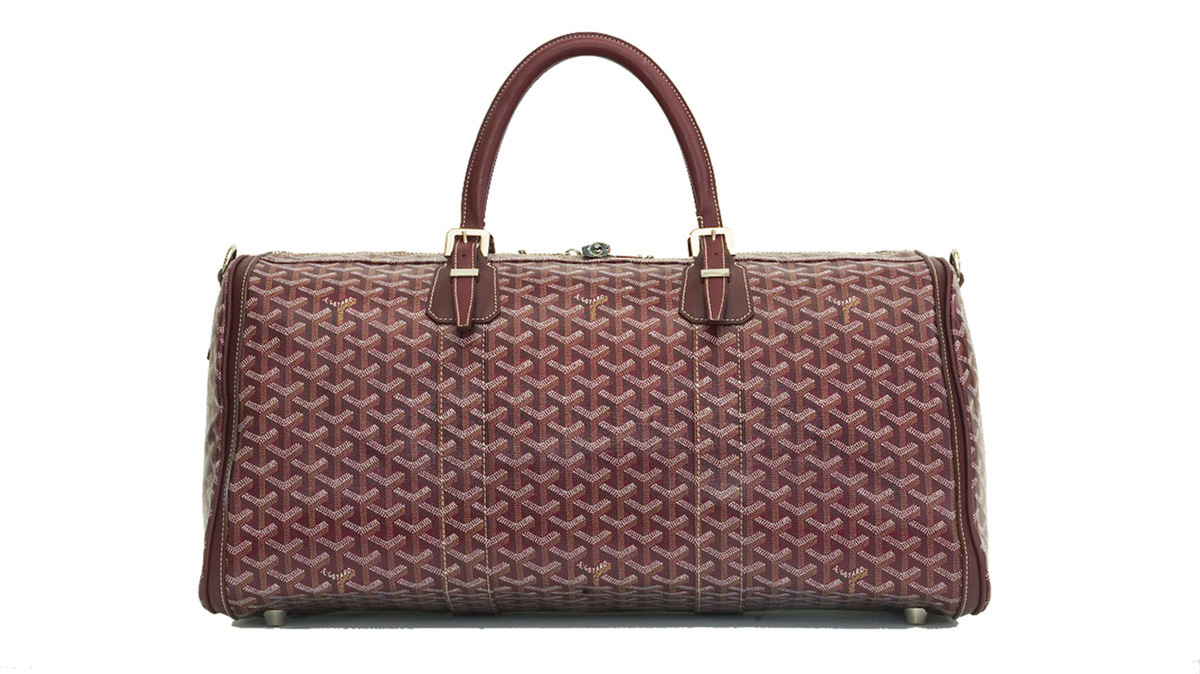 Established in 1853 when talented young craftsman Francois Goyard took over a highly regarded trunk-maker's shop in the heart of Paris, Goyard achieved widespread fame during the early 20th century. The house won numerous awards for the quality of its craftsmanship and positioned itself as the luggage-maker of choice for exclusive clients from John Rockefeller to the Emperor of Russia. The draw? The French trunk-makers painstakingly crafted each one of their pieces by hand, right down to painting the chevron pattern onto the canvas.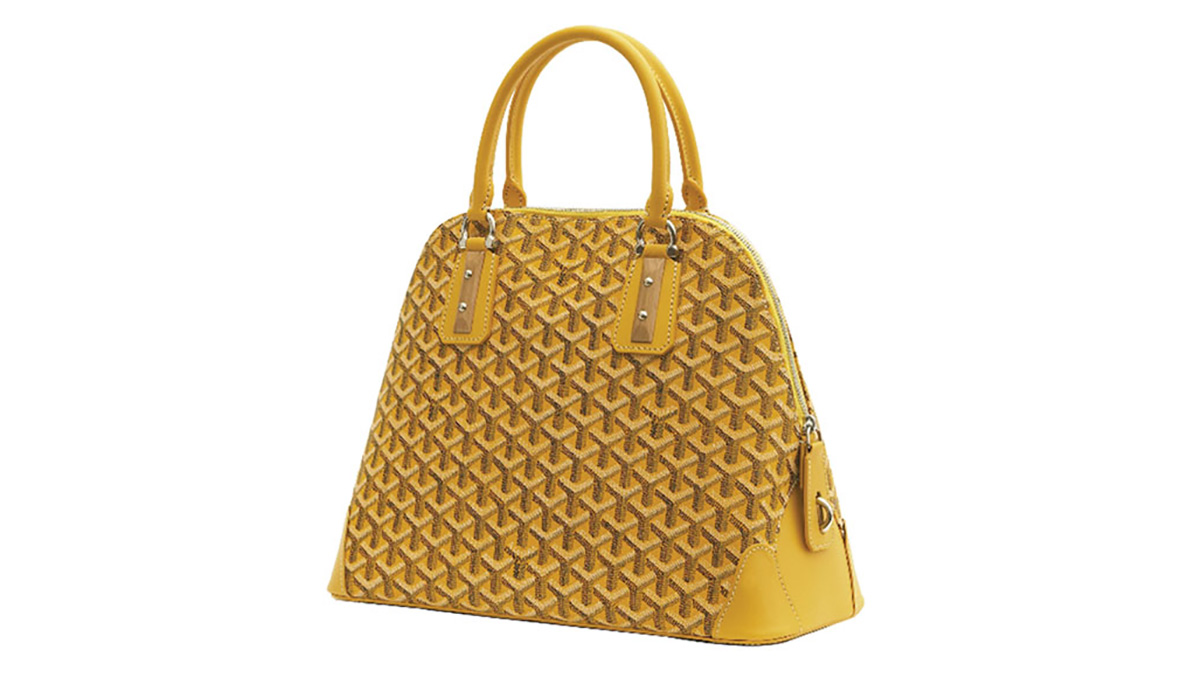 "Goyard is probably the only brand which has decided to keep its core values and continues doing what it does best: custom-orders," says Liana Neumann-Landais, manager for Goyard San Francisco, the only stand-alone store for the brand in the U.S. Every Goyard piece is custom-made for the client — from wardrobe and hat trunks to handbags, wallets and pet carriers. "Goyard can also create any trunk a client wants," she points out.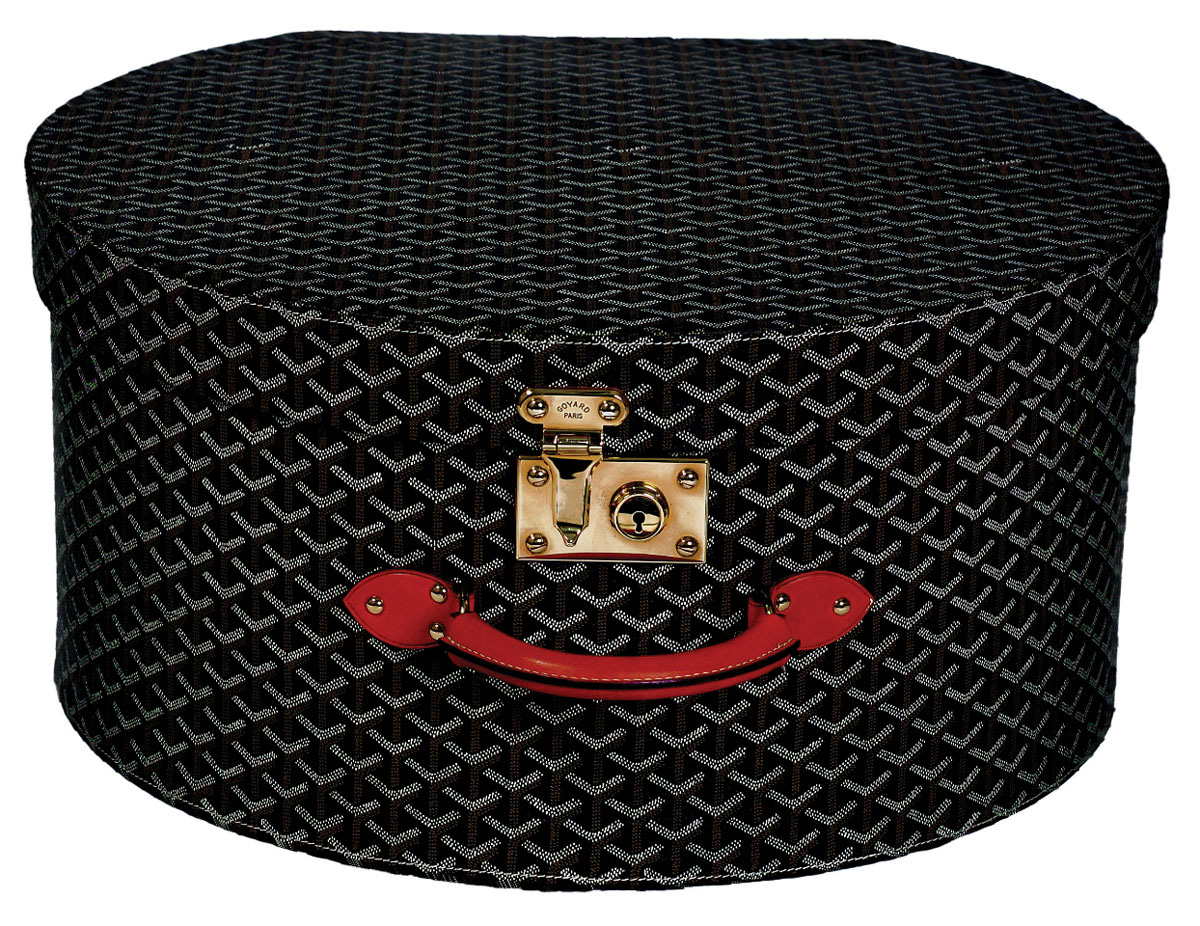 No matter what Goyard piece you're after, each one is constructed using methods that would shock most modern shoppers. In an era dominated by mass-production, Goyard's canvases are still hand-painted in four individual layers, each of which requires a day-long breathing interval. "The overall color density can be affected by subtle changes in temperature, enabling additional, pleasing variations of hue to appear," says Neumann-Landais. That means each piece of canvas is literally unique, which can't be said for the majority of what sits on the shelves of designer boutiques today.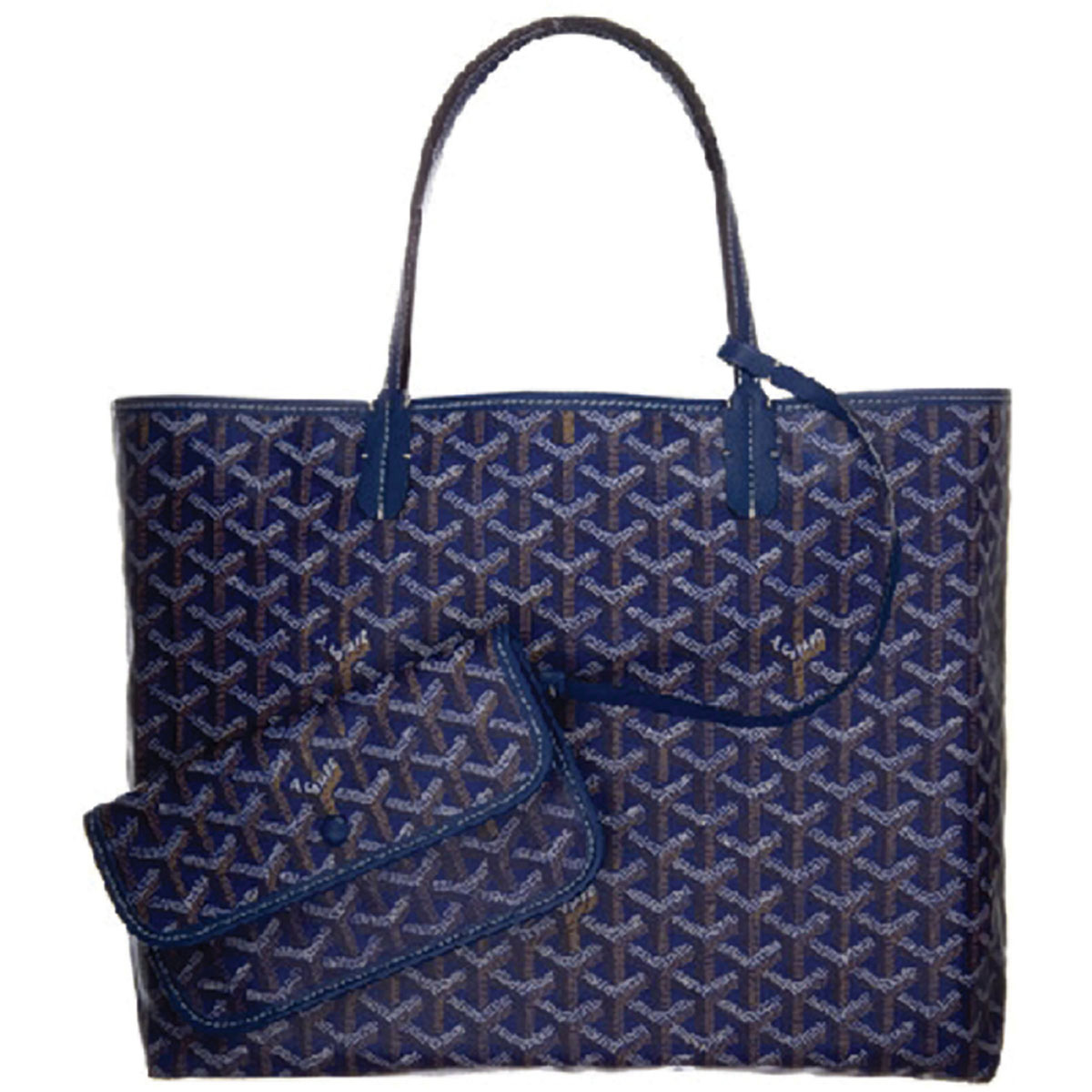 Not that you'd find a Goyard sitting on any of those shelves — it's sold through only 15 retail outfits worldwide. "The brand wants to remain small so that everything can continue to be done by hand," Neumann-Landais explains. Every product they sell is entirely handmade in France. Bags and accessories can take around 3-4 months to be built, with trunks requiring 6-12 months. But this commitment to taking the slow road means that Goyard is capable of extreme personalization, another thing that isn't often seen. Want a traveling box to perfectly fit that favorite pair of shoes? How about trunks built to the exact dimensions of your Bentley's trunk? It's standard practice for Goyard now, just as it was in 1853.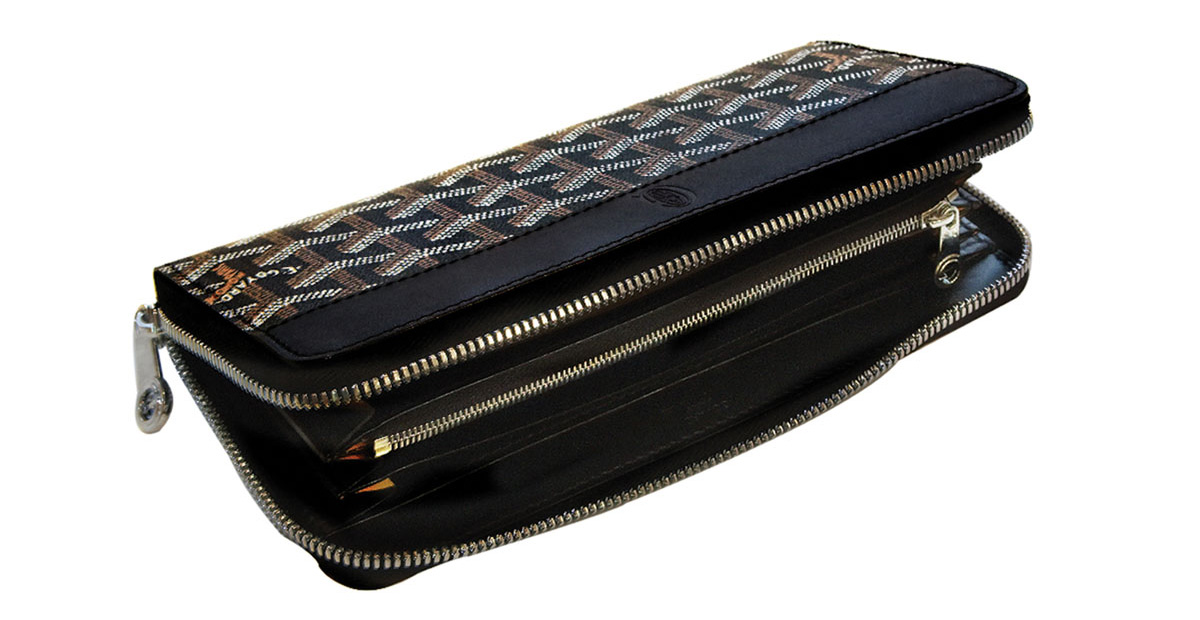 Complementing this bespoke approach is Goyard's policy of encouraging clients to have their pieces monogrammed. It's a longstanding tradition with roots in the days when a family's trunks would be marked with its coat of arms, though these days, the monogramming generally takes the form of a pair of initials. With 15 colors to pick from and your choice of fonts, the monograms (which, of course, are painted on by hand in a multiple-layered process) lend even more personal character to an already unique piece.
The recent revival of interest in Goyard is due to savvy entrepreneur Jean-Michel Signoles, who purchased the brand from the descendents of the Goyard family in the 1990s. Signoles decided he would re-introduce Goyard to the modern era without changing its core values and traditions. The chevron canvas was given some bright new colors, including subdued navy or burgundy and bright, playful green and yellow. Bags with their roots in the early 20th century were tastefully updated, though today's bag-a-holics who lust after a monogrammed baby of their own would be surprised to know how little has changed.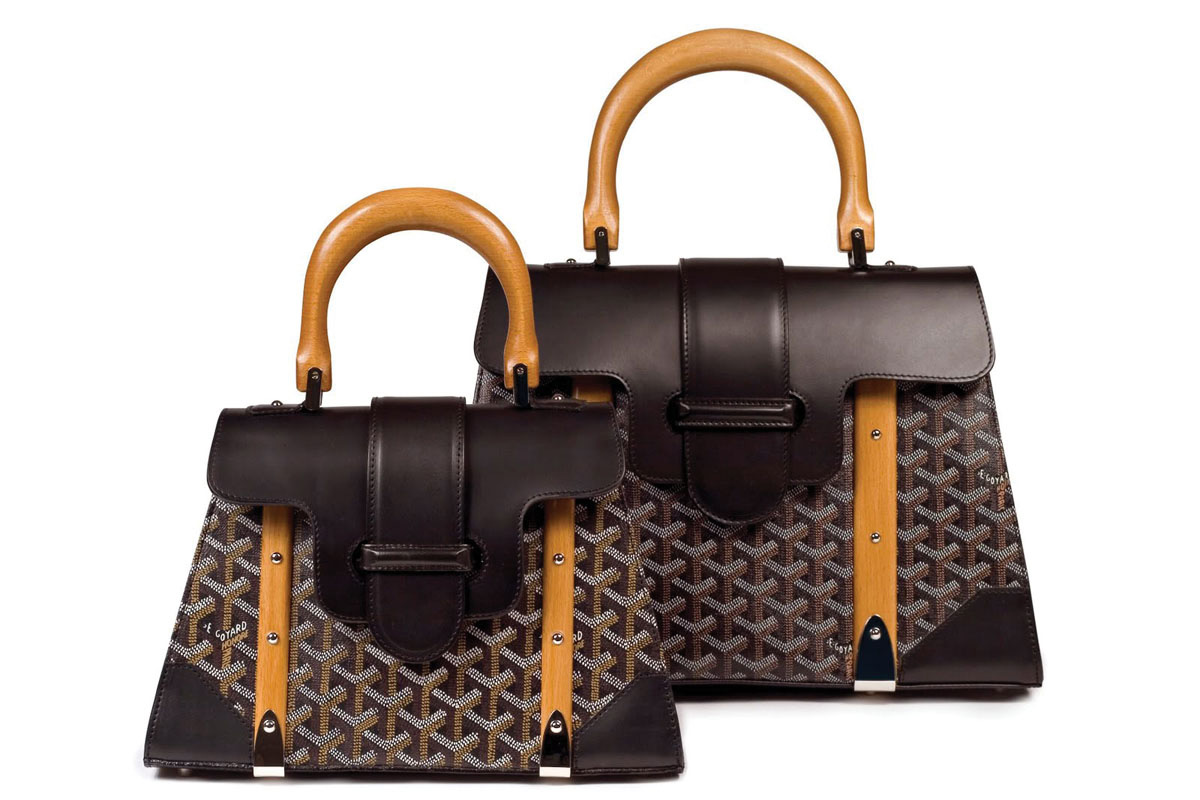 The brand's plans for the future include a new retail store in Hong Kong as well as continuing to "re-edit" their bags, creating subtle updates without compromising their traditional elegance. Recently, the brand released three new pieces: the Grenadines Hobo Bag, Belvedere MM Saddle Bag, and the Marquises Tote, all of which combine up-to-date style with Goyard's traditional, timeless class.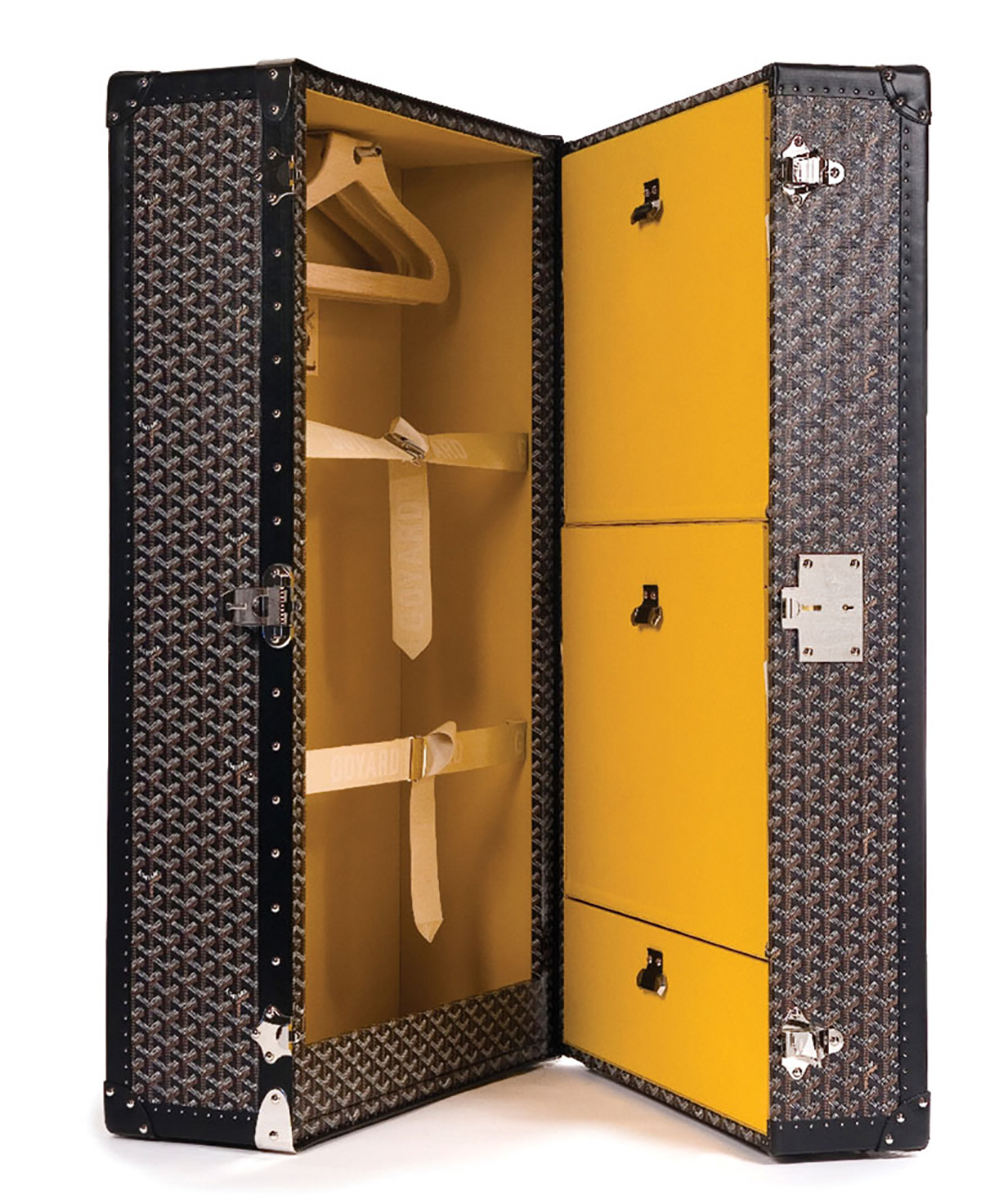 What you won't see from Goyard anytime soon are shoes, hats, watches or toasters. Unlike many other haute designers, the brand has no desire to move beyond its trunk-making roots. "Goyard will always stick to its core savoir-faire: trunks, bags, smaller accessories," affirms Neumann-Landais. It's a focus that enables them to continue their tradition of painstaking craftsmanship which, in turn, assures the survival of another tradition: That of powerful loyalty on the part of their customers.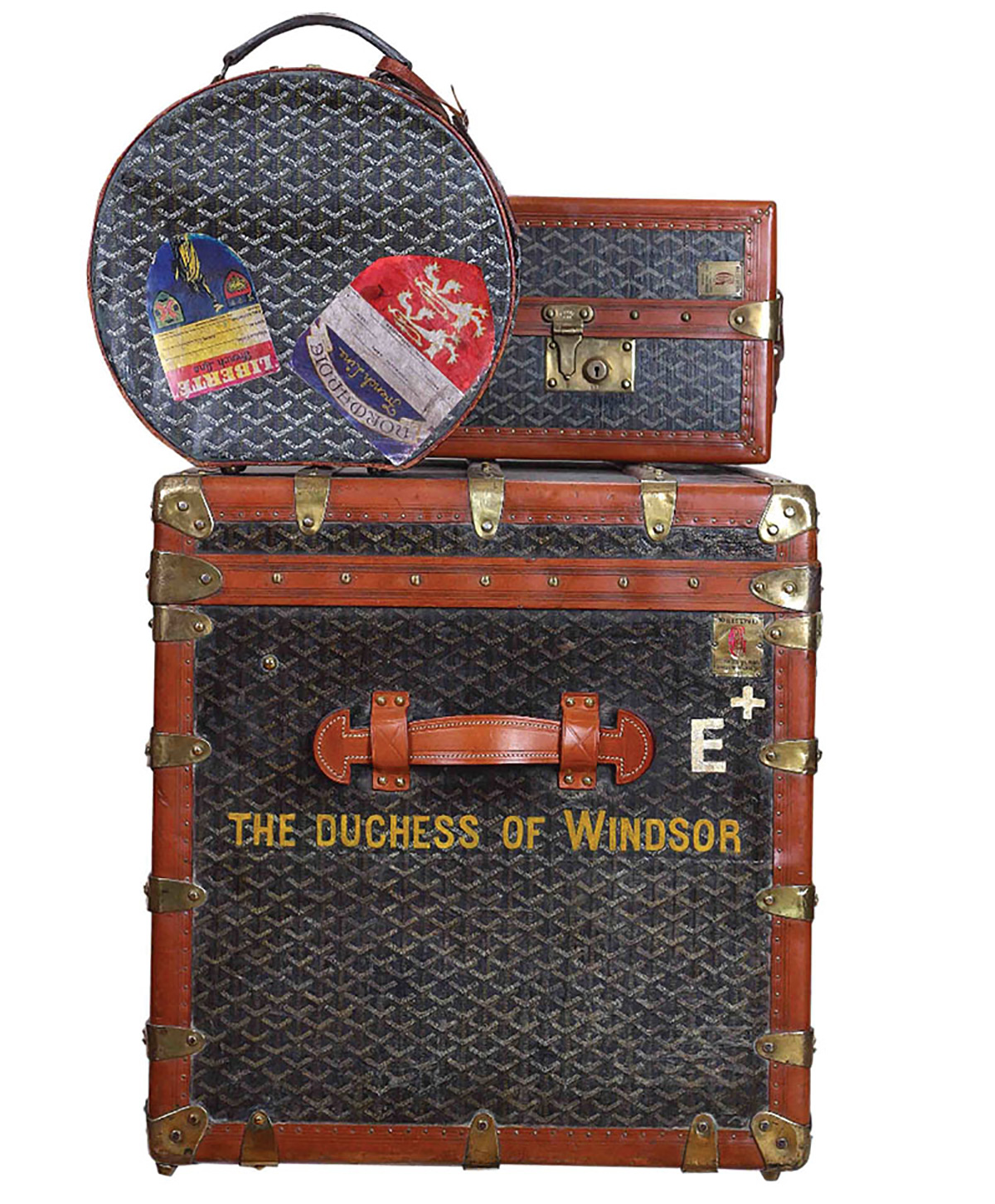 Interested in learning more about Goyard, or in purchasing a Goyard product? Contact Goyard San Francisco in the USA at 415.398.1110, or visit EuropeanDesigns.net.
Historic Timeline
We trace Goyard's history to learn how the venerable brand rose to stardom while maintaining its exclusive caché for more than a century.
1828
Francois Goyard is born in Clamecy, Burgundy, to a family who made their humble living transporting firewood up the Seine.
1845
Goyard starts working with Morel in Paris, a very renowned trunk-maker who provides the Duchesse de Berry with her luggage.
1853
Goyard becomes the successor of Morel's company. It is also the year that La Maison Goyard is born. The brand's future looks bright.
1860
Edmond Goyard is born, son to Francois Goyard. In 1885, he took the lead of the company and renamed it E. Goyard Aine.
1900
Goyard participates in the Universal & International Exhibition in Paris, winning Bronze, followed by Gold in Milan (1906) & London (1908).
1998
Jean-Michel Signoles, who just took over the brand, launches new colors of canvas, modernizing the traditional black or red.
2011
Goyard boasts an astonishing 15 points of sales around the world and is one of the most attractive luxury brands on the planet.