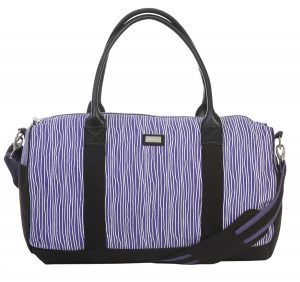 Day Duffle
Leading bag brand Ame & Lulu is all about creating fun designs with bright, happy patterns that keep their customers smiling and coming back for more. This bag features a large zippered section with smaller interior pockets and a pair of exterior slide pockets. It comes with a detachable shoulder strap and is available in 7 modern patterns; AmeAndLulu.com.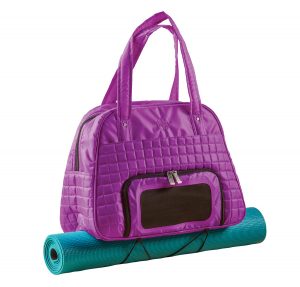 Everything Fits
Getting everything you need in a compact gym bag can be a problem, but this one does it well with an interior pocket for your clothes and an outside vented pocket perfect for shoes or sweat-drenched attire. An easily accessible water bottle holder, interior pockets for your cell phone and a strap to hook your yoga mat are also very welcomed features; Gaiam.com.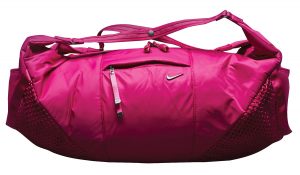 Victory Tote
The look of a purse, the functionality of a gym bag — what more could a girl want?! This revolutionary bag from Nike features a spacious interior along with multiple pockets for better organization. There's also a removable bag and yoga mat attachment to add more versatility, depending on your desired workout; Six02.com.