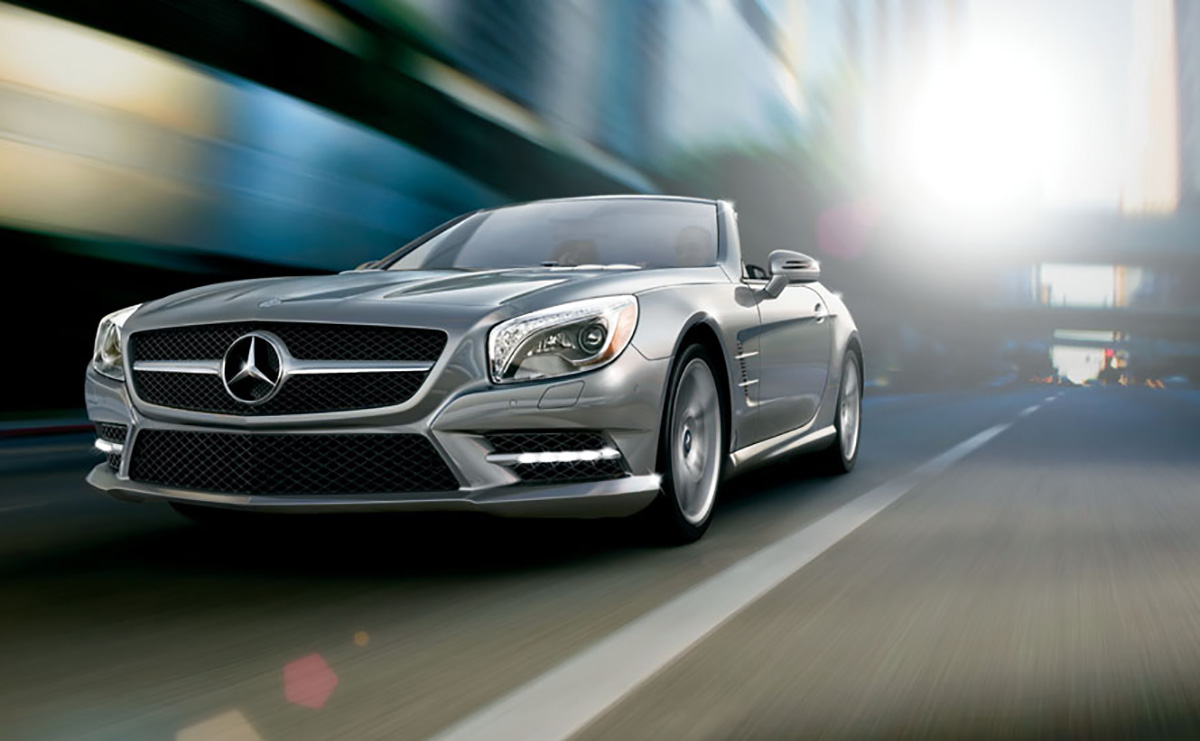 Mercedes-Benz
SL550 Roadster
Price: $105,500
Where to get it: Bill Ussery Motors;
300 Almeria Ave., Coral Gables;
305.445.8593; BillUssery.com
One can almost imagine that scenic roads were invented for the new Mercedes SL550 Roadster. The head-turning power retractable hardtop means that this beauty can transform itself from a cozy coupe to an open roadster in just 16 seconds — the quickest in its class — while leaving plenty of room in the spacious truck for all the accoutrement of an elegant day trip. As gifted aesthetically as it is athletically, the new SL features an upright grille, powerful lines, a long hood and an aggressively contoured tail. The 429-hp 4.6-liter V-8 in this road chariot combines numerous advances and twin turbos to deliver 12% more power. Its 516 lb-ft torque peak offers 45% more thrust at just 2,000 rpm. The innovative rapid-multispark ignition can fire up to four times per millisecond, while high-pressure Direct Injection reduces emissions, fuel consumption and noise, making the SL550 simultaneously a cutting-edge creation and an instant classic that's as good for you as it is for the planet.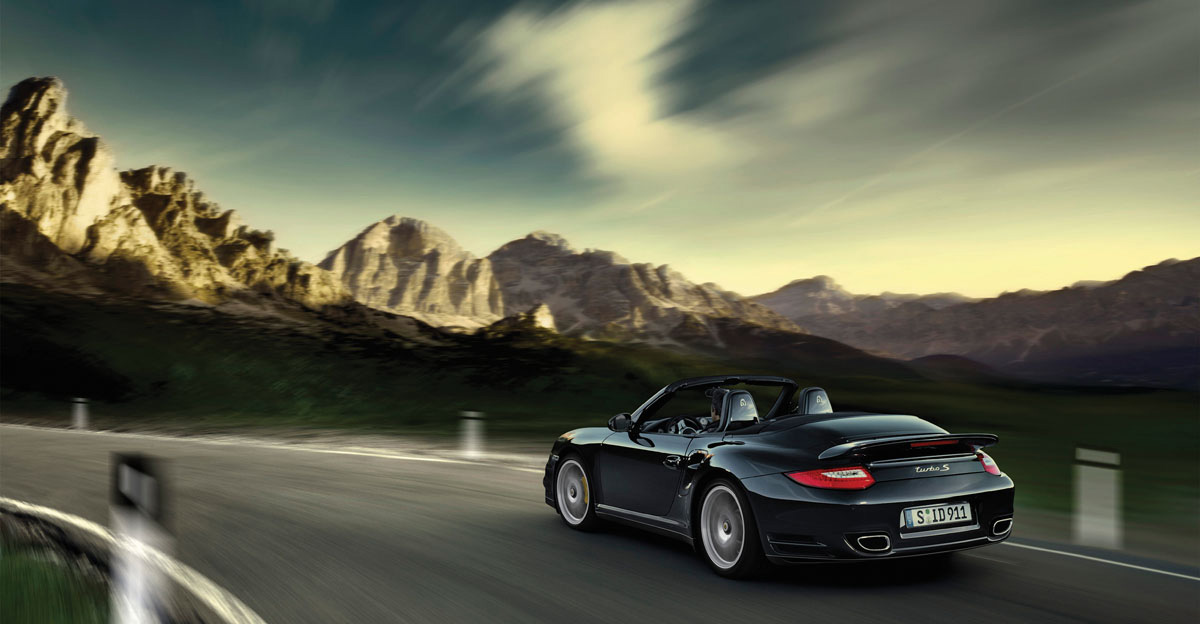 Porsche Turbo S Cabriolet
Price: $172,100
Where to get it: The Collection; 200 Bird Rd., Coral Gables; 305.444.555; TheCollection.com
The idea of perfection for many translates into "Porsche," and the ultimate Porsche is the 911, with the ultimate 911 being the Turbo S. This iconic design is now in its 7th generation of embarrassing beefy V-8 and V-12 supercars — using just 6 cylinders to produce 530 hp and a top speed of 195 mph. The Cabriolet model features a retractable roof for protection from the elements, yet retracts in a few seconds to let the sunshine in. The PDK paddle shifter transmission allows gear changes that are faster than even the most gifted F1 racer could accomplish. If you've ever wondered what it feels like to take off in a jet from an aircraft carrier's deck, engage the Launch Control and hold on tight. Porsche Traction Control allows you to harness all that power as you become one with the road. This car makes it seem like a great idea to drive 150 miles to pick up a loaf of bread.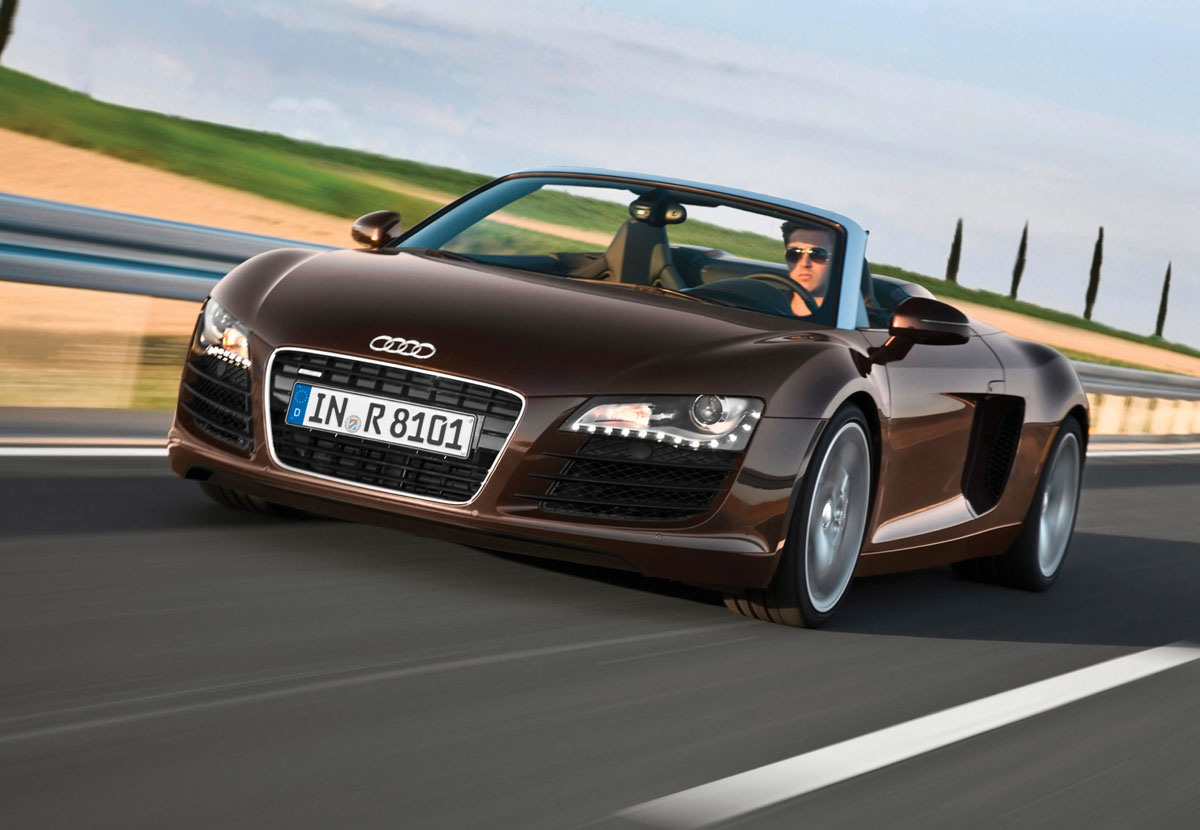 Audi r8
GT Spyder
Price: $210,300
Where to get it: Prestige Audi; 14780 Biscayne Blvd., N. Miami Beach; 888.514.1995; PrestigeAudiMiami.com
Yeah, we all want to be Tony Starke of Ironman, but let's face it, a jetpack would result in a bad hair day, and who could ever wear that outfit in 90% humidity? Here's a better option: his car. The R8 GT Spyder takes everything that's great about Audi's game-changing supercar and adds — or more accurately, deletes — the roof. The 560-hp V10 propels you to 60 mph in just 3.8 secs, and to 198 faster than you can speed-dial your attorney. To keep you out of jail, the huge 14" carbon ceramic disc brakes bring you back to legality in the blink of an eye. The unique Audi R Tronic sequential manual transmission allows you to use the paddle-shifters for aggressive response, or simply let it do all the work for you when you're idling in rush-hour.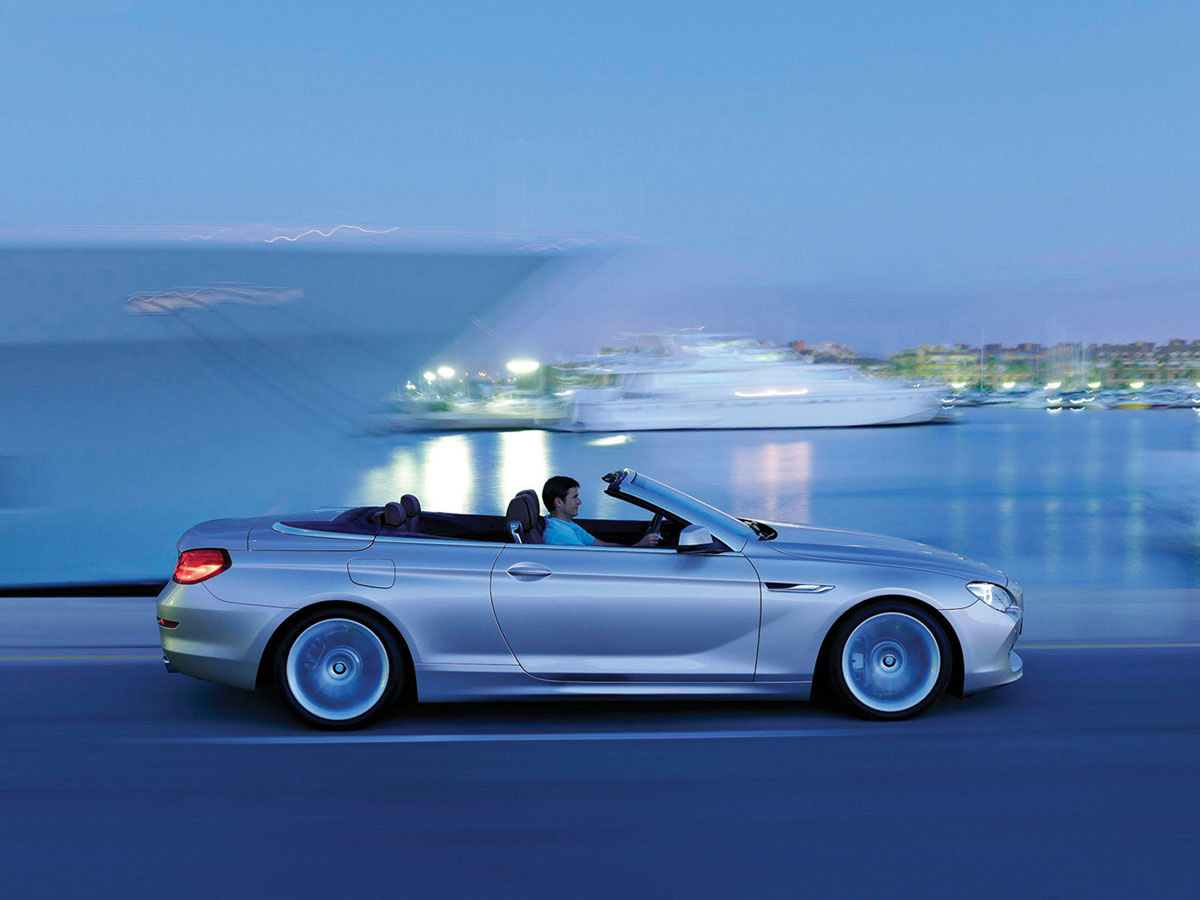 BMW 650i
X Drive
Price: $93,000
Where to get it: Braman BMW; 2060 Biscayne Blvd., Miami; 866.765.3344; BramanMotorsBMW.com
The all-new 650I X Drive is just one more reason that when a car enthusiast thinks of Bavaria, he or she pictures BMWs instead of cuckoo clocks. The X Drive refers to the revolutionary all-wheel drive system that pretty much keeps you glued to the road even during ultra high-speed hairpin turns around town and beyond. This car was built to tame mountain ranges that make lesser cars cry for their mommy. But it's just as much fun on open highways, hauling the family anywhere in style. Best of all, the 10.2" navigation system looks like it came right off a yacht, except that yachts don't have voice command or real-time traffic info, making this car a virtual "land yacht" just waiting to be driven.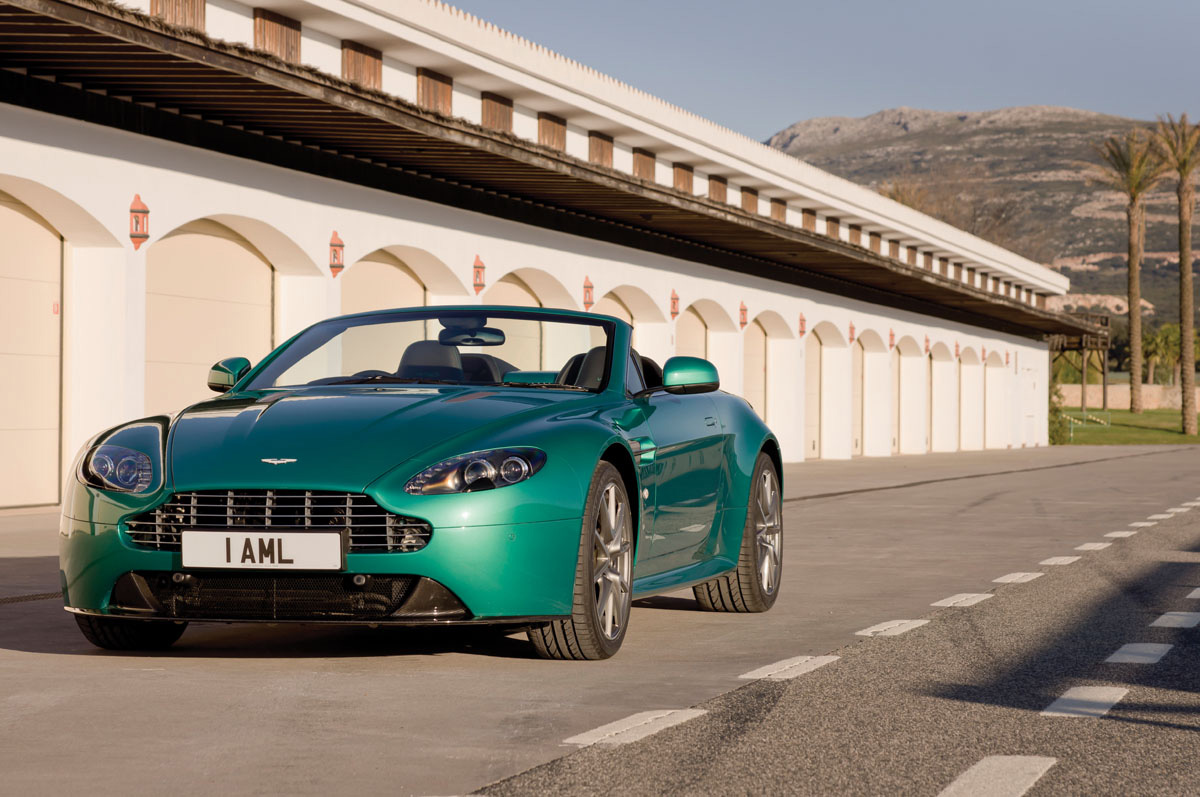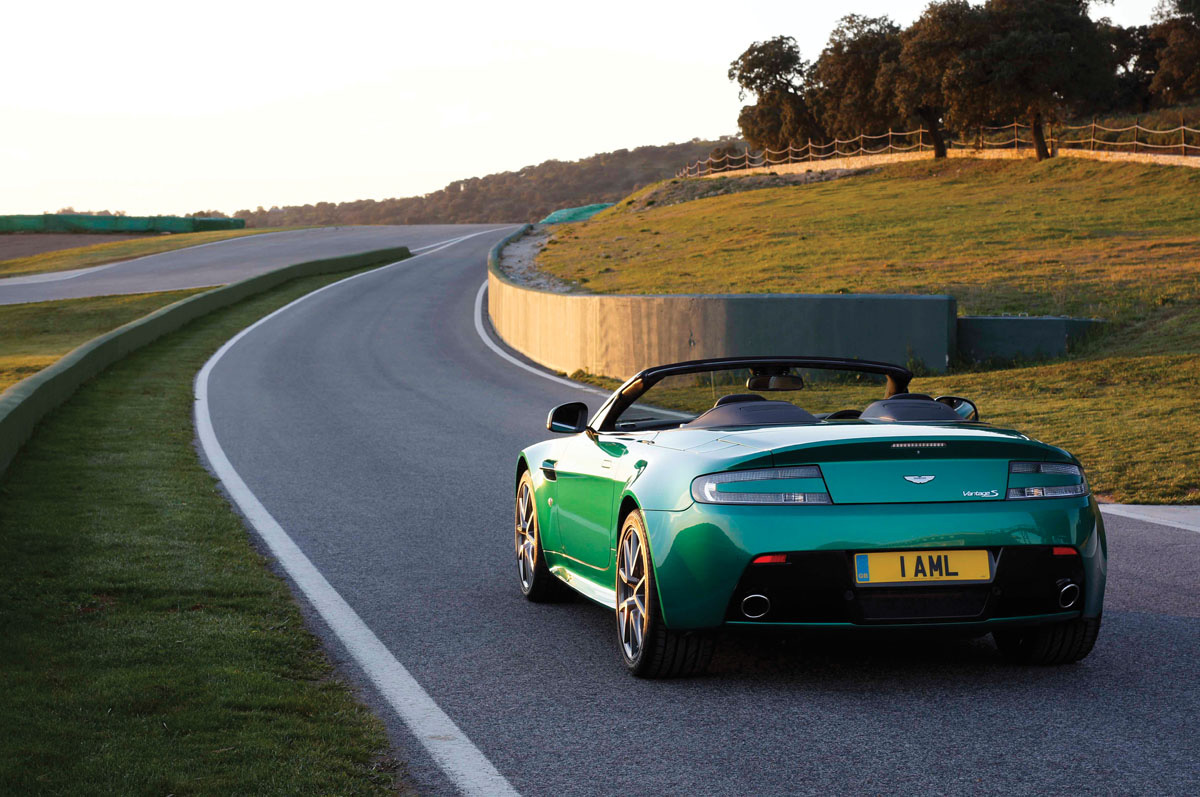 Aston Martin V8 Vantage S Roadster
Price: $151,000
Where to get it: The Collection; 200 Bird Rd., Coral Gables; 305.444.5555; TheCollection.com
We know better than to second-guess James Bond, which is why the Aston Martin V8 Vantage S is included in this round-up. This worthy successor to Bond's DB8 is a car with a soul. The silky-smooth V8 produces 430 hp, coupled to an innovative 7-speed "Sportshift" automated manual transmission, and affords the best of all scenarios: You can smoothly negotiate even the most winding road, while also enduring those times when I-95 is more parking lot than freeway. With a top speed of 190 mph and supercar handling, you can be assured of evading enemy secret agents no matter which road you take. The Vantage S does all this while comfortably seating 4 full-sized adults yet having the luxury of a trunk that swallows golf clubs. You'll have valet parking attendants begging to park the car — but you'll never want to toss them the keys. The Vantage S goes far beyond a mere status symbol into the realm of pure self-indulgence, and that's something you can soak in top up or down.