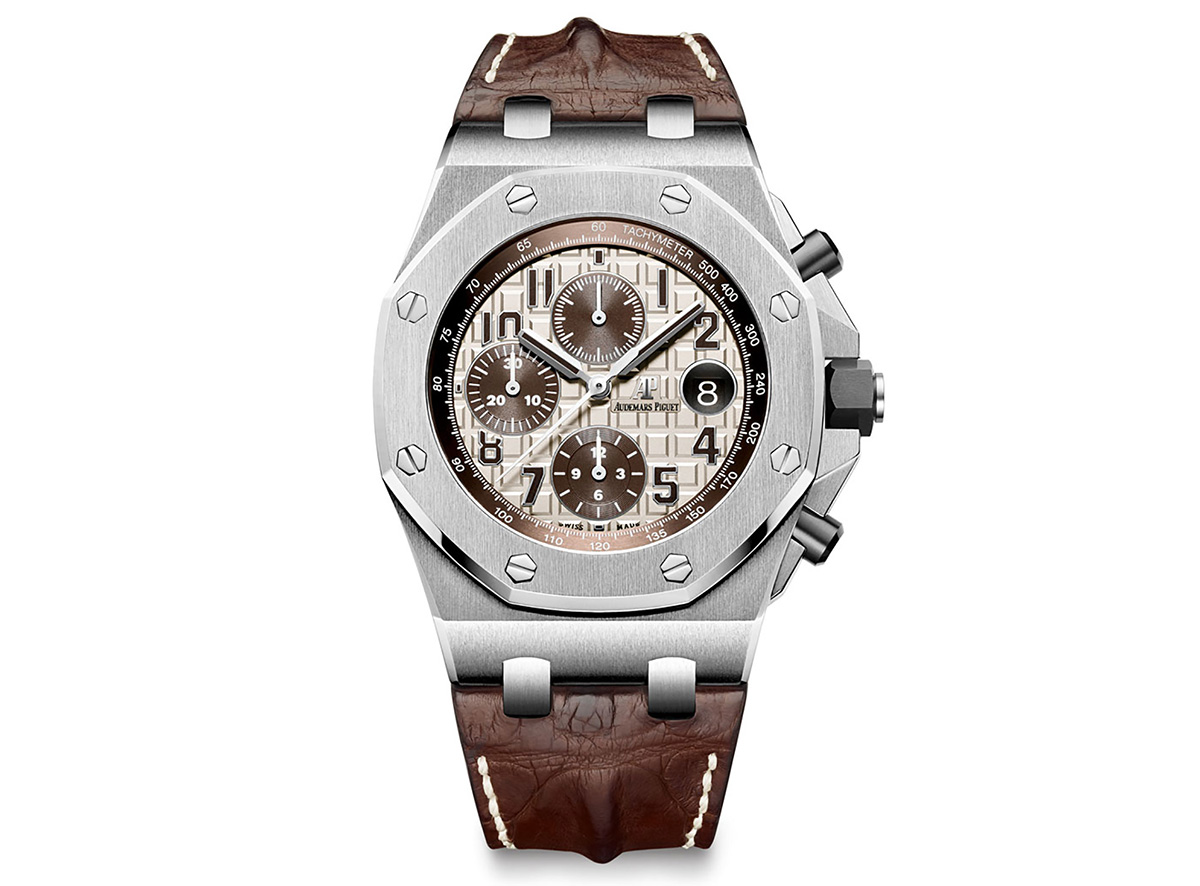 The watch you are wearing has evolved into something more than just a fashion statement or an accessory, it has become a representation of who you are as a person. Timepieces are so very personal now that buying one as a gift may prove to be difficult; especially if it's for Mom or Dad on their special day.
This year, dads across the country will be sporting various vintage-style watches. Many brands have reached into their own history books to bring consumers a taste of the past. One of the coolest retro designs available is Omega's Seamaster Bullhead Limited Edition ($9,600). A throwback to the original Seamaster Driver launched in 1969, it remains one of the rarest Omega's in the vintage collector's market. The demand for this classic spurred Omega to release a collection of 3 different color schemes each limited to 669 watches to commemorate the year the Bullhead's were first launched.
But what if your dad is "hip" and "with it" and doesn't want something that reminds him of his age? Have no fear, Living true to their motto "Only The Exceptional," Harry Winston's Project Z8 ($20,300) was the star of this year's Basel World Watch & Jewelry Fair in Switzerland. As the latest installment in the immensely popular Project Z series, the Z8 has a lot to live up to. The watch has plenty to offer its owners from a horological and innovative viewpoint. Powered by a Blancpain movement featuring a flat silicon balance spring which eliminates inaccuracy due to magnetism, it also boasts retrograde dual-time displays. Retrogrades can generally only be adjusted clockwise, but the Harry Winston watchmakers reworked the movement to accept adjustments in both directions via an extra clutch. Then there is the use of Zalium in the case, a proprietary zirconium-base alloy that gives a gunmetal coloration that plays well with the orange and blue in the dial applications to give a striking sporty look to the timepiece. The Project Z8 is limited to an exclusive 300 pieces worldwide.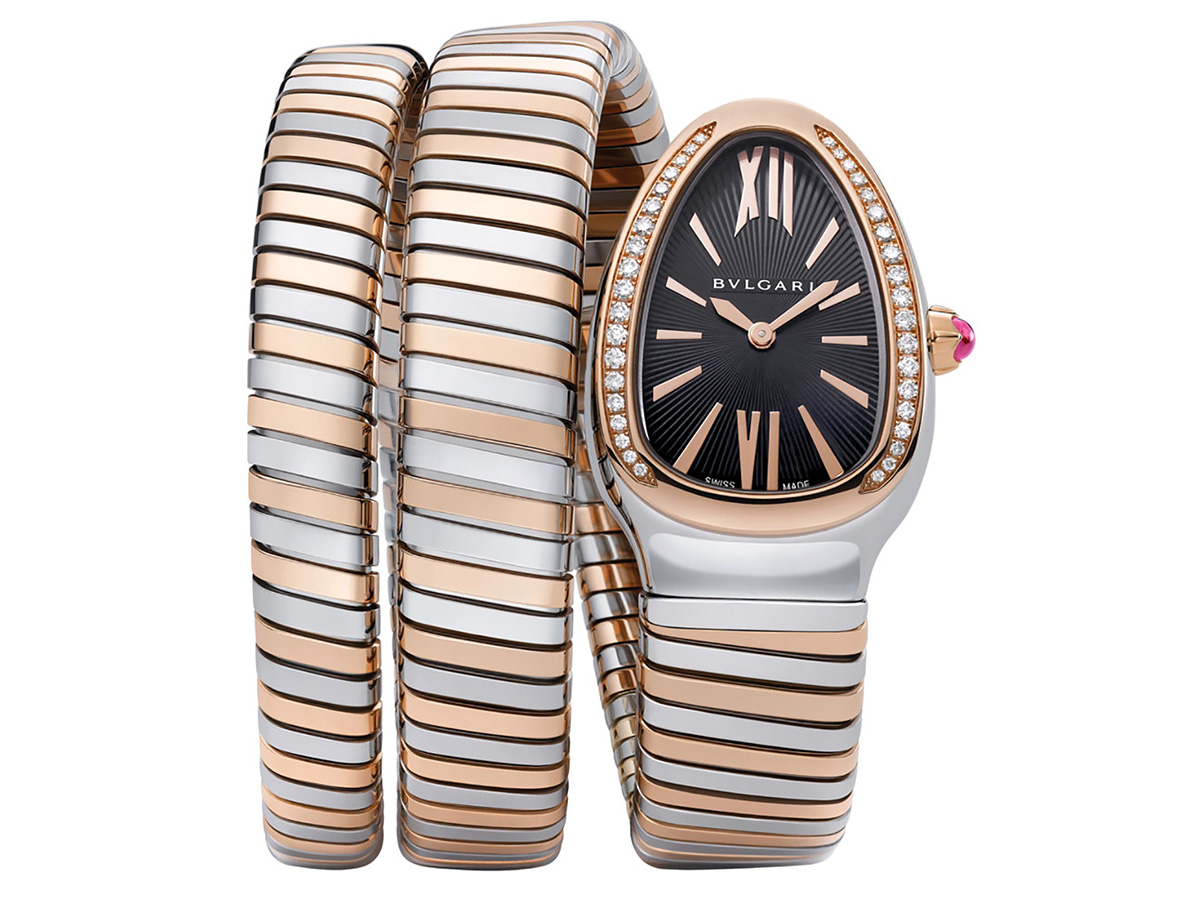 Then there are fathers who have just as much appreciation for the luxury of the finest Swiss timepieces as they do for the ruggedness of the great outdoors. After creating a huge buzz during the unveiling of the redesign earlier this year, Audemars Piguet is calling for 2014 to be the year of the Audemars Piguet Royal Oak Offshore (Starting @ $25,600), a watch that originally changed the face of the traditionally conservative luxury watch scene when the line was introduced in 1993. This year's iterations of the 26470 model pays homage to the technical prowess of the brand by giving view to the Calibre 3126/3840 with its 22-carat gold rotor through an exhibition case back. The robust timepiece now features black ceramic push pieces and crown to make the watch more durable for dad's off-trail adventures. Each version comes on a luxurious "hornback" leather or rubber strap when extra durability is required. The rose gold model is also available on a matching metal band in case that fits more with the taste of the intended wearer.
When it comes to Mom, a hot trend is buying her some of the watches Dad would usually be looking at. Over the years watches with larger profiles have become extremely popular with women, however, the luxury brands have yet to really embrace this. That's why buying from a brand which traditionally considers itself a "men's line" would be the perfect statement piece. The Breitling Chronomat 41 ($13,100) is the perfect fit for the up-to-the-minute styled mother this season. The B-01 movement is one of the best chronographs on the market, and Breitling isn't afraid to show their confidence in their timepieces, as they offer one of the longest warranties in the industry at 5 years on all in-house movements.
For mothers who want a watch that's something more than a piece of jewelry, the Bvlgari Serpenti Collection ($5,150-$50,000) is for the mother who desires cohesion. This collection embodies all of the Bvlgari codes: "Bold, Glamour & Elegance" and has been that way since its inception. Bvlgari's decision to add timepieces to the Serpenti Line was quite brilliant. Any mom on this Mother's Day will surely make you the favorite if you give this unique timepiece along with its sister jewelry and entire collection of "accessories" to gift on other special occasions.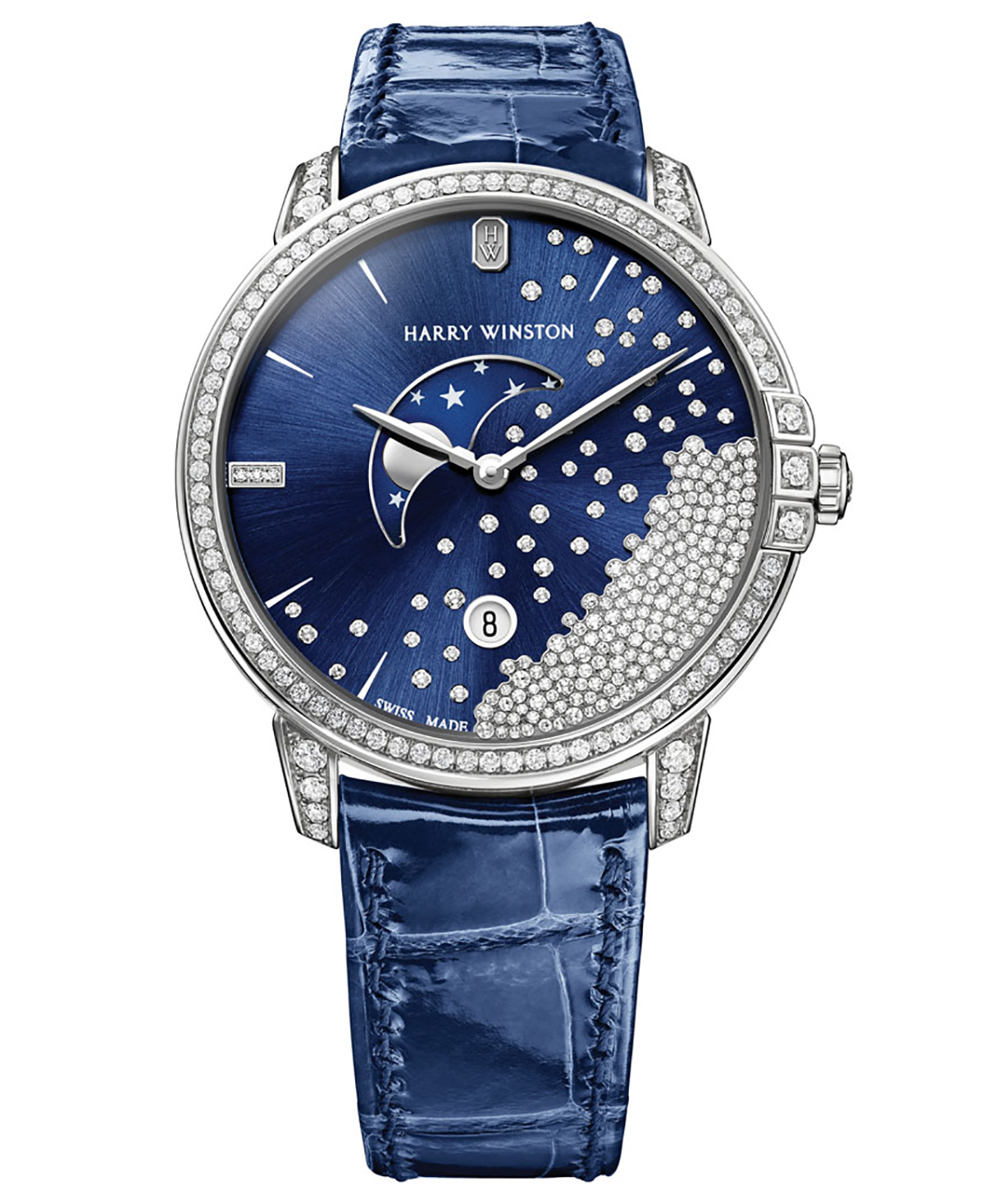 While searching the world of horology looking for upcoming trends, there was one that was quite particular to Miami. Statement pieces, jaw-droppers, etc. will be quite strong in 2014. You will see many brands straddling the line between timepiece and art, and no one is better at towing that line than Harry Winston. I have seen their new woman's collections at Basel World and I can safely say the bar has been set. The watch that caught my attention the most was the Harry Winston Midnight Diamond Drops 39mm ($31,200). With a crescent-shape moon phase and a cascade of 305 snow-set diamonds adding up to 1.55 carats against a midnight-blue sunray dial, this watch in any setting — whether it's the opera, ballet or a Miami Heat playoff game — will get those around your mother talking. This is beyond a statement piece — it's a declaration piece. It's a declaration to the public that her taste is impeccable. And that's something that is not only desired, but priceless.
All timepieces pictured and mentioned in this article are available at Morays Jewelers; 50 NE 2nd Ave., Downtown Miami; 305.374.0739; MoraysJewelers.com.