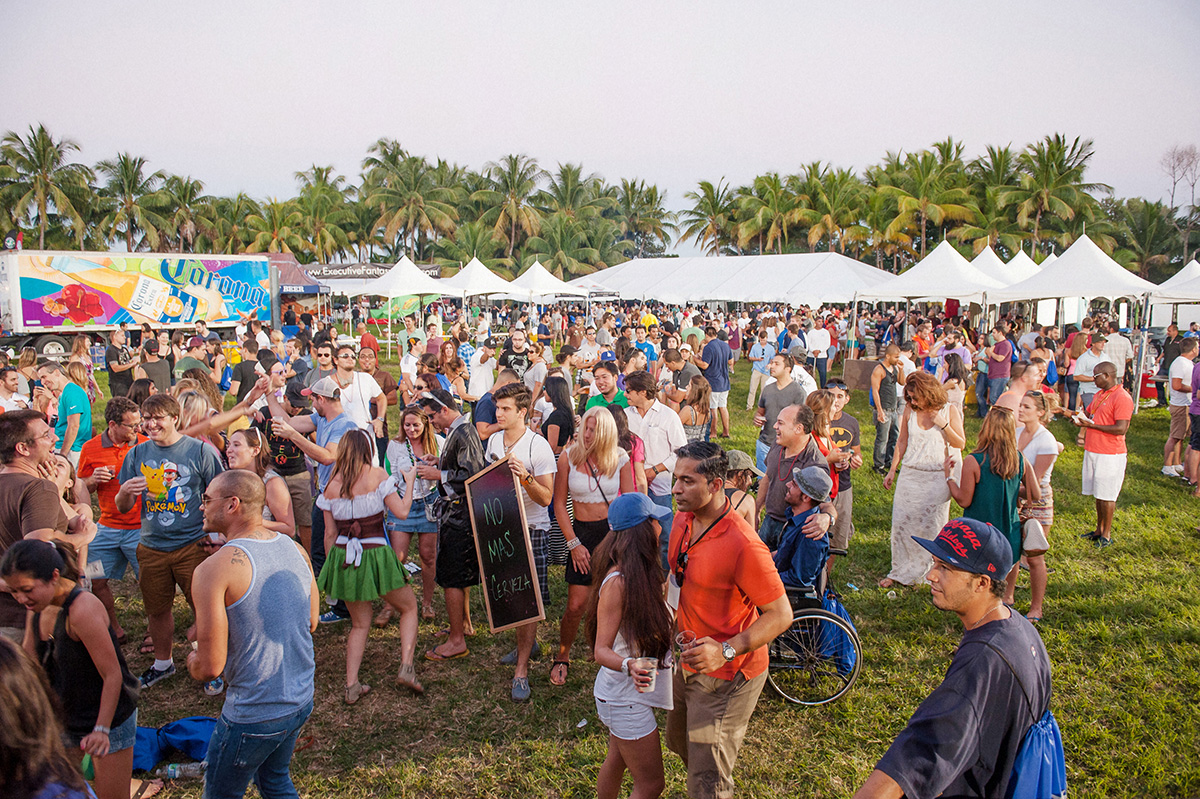 Tony Albelo has his hands in creating some of South Florida's most attended festivals and crowd-pleasing events. He's been producing mega-events like The Grove SLAM!, the largest fishing tournament in South Florida, and Grovetoberfest, Florida's largest beer festival, for years and has since grown his portfolio to include a dozen events that welcome over 150,000 attendees throughout the year. "We recently started a new chapter in our business as we moved into a new identity," he says of his company's re-branding as SWARM. "As part of this growth, we acquired more events and consolidated them under one powerful brand."
As such, his team prepares year-round to bring quality experiences to party-goers at events throughout the city like the monthly ArtWalk, Wynwood Life & the HalloWYN Halloween block party in Wynwood, Brickell's St. Patty's Day and Cinco De Mayo celebrations, the Coconut Grove Seafood Festival, and the recurring The Kitchen Hop that allows attendees to sample multiple restaurants in a neighborhood. The most rewarding part of the job is seeing the events in full swing. "It's almost like birth (I suppose)…you work on something for months, if not years, and then it all comes together one day for thousands of people to enjoy," he says.
But he's quick to caution that time is always ticking and the doors always open on time whether you're ready or not. He credits Basel House as his most successful event to date in terms of people and action. "It's the only pure street art fair in Miami during Art Basel Week and it's free," he says. "We had over 40,000 go through our doors as we showcased street art and the lifestyle around it."
With so many great events in his portfolio, choosing a favorite between food, fishing and other fancies is no easy feat, but there's one that stands out. "Grovetoberfest will always be close to my heart," he says. "It encompasses many things I love like great food, craft beer and happy attendees."
On deck for the SWARM team is the Sprung! Beer Festival on Mar. 7 in Coconut Grove. Also planned for 2015 are Grillin' In The Grove, a BBQ-themed event, and Rumba Colombia, a celebration of Colombia's independence at Bayfront Park.
When he's not encouraging people to flock to his events, Albelo enjoys taking his family out on the ocean. "I've owned a boat since I was 16 and I couldn't imagine living anywhere else," he says. "The ocean makes you feel healthy and alive. I think it's part of the energy Miami exudes."; TheSWARMEffect.com.