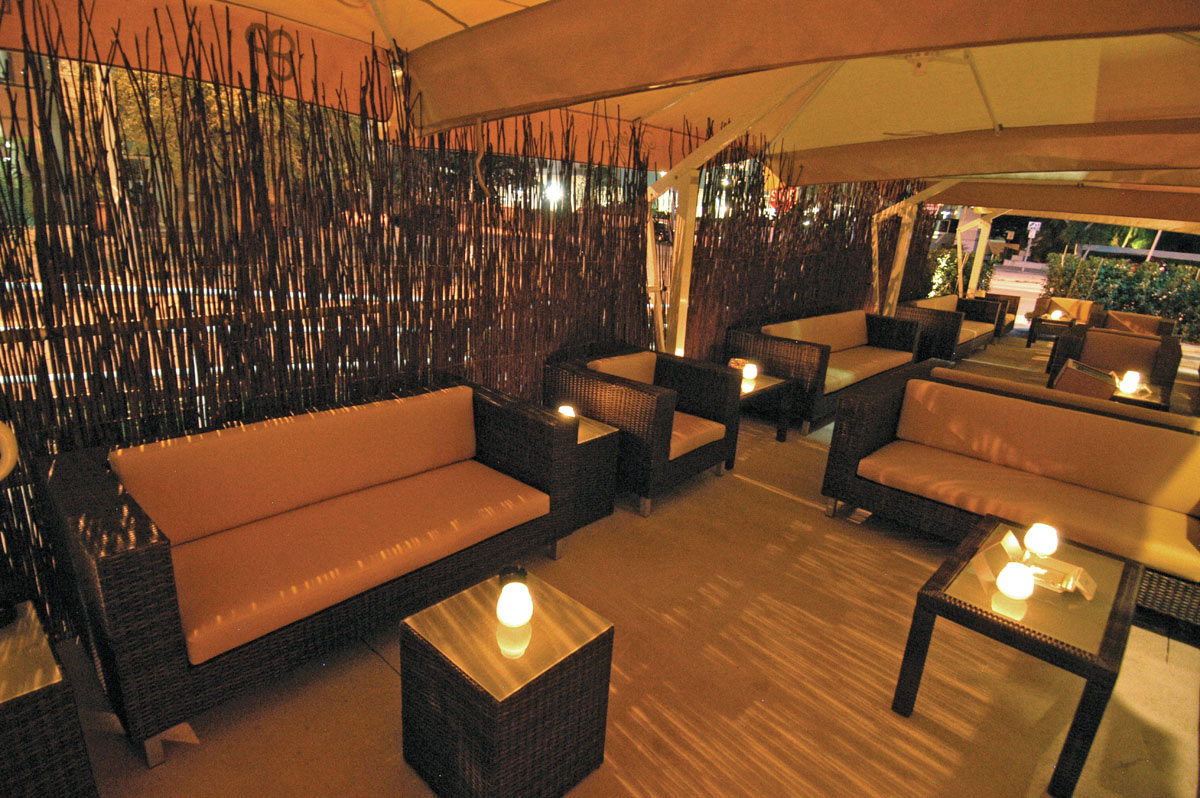 South Beach meets St. Mortiz for cocktails and a tasty bite at Brickell's Badrutt's Place every night of the week. And that's saying a lot given the distance between Switzerland and The Magic City. Unsurprisingly, this supreme venue is modeled on the traditions of Badrutt's Palace Hotel, which, as the founding member of the Leading Hotels of the World, endows its guests with supreme service, comfort and luxury, all of which are elevated by distinguished interior design, exclusive menus and world-renown entertainment. "Badrutt's is a social destination, mainly for Happy Hour, lunch, fine dining and the overall lounge experience," says owner Johannes Badrutt, who brings the Palace tradition to 1250 S. Miami Ave. in Brickell. "We preferred a city atmosphere as opposed to the seasonal vibe that is more prevalent in South Beach."
Such timeless elegance, style, and relaxed ambiance fuse in a beautiful restaurant setting that's based on exquisite architectural design entirely and exclusively created by interior designer Alison Antrobus. "Her international flair and exquisite taste was reflective of the Badrutt family's reputation for musing high-style design and sophisticated glamour," says Badrutt of the impressions patrons can expect from the moment they enter.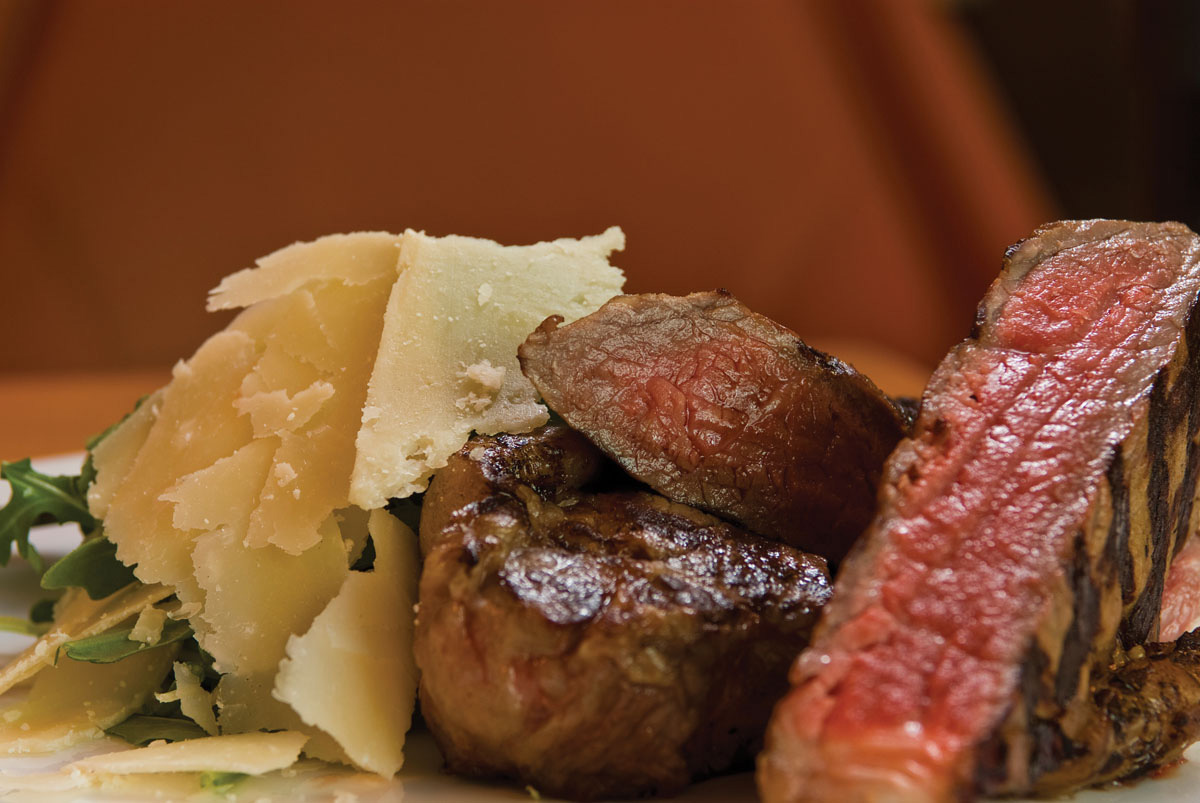 The hardwood floors are graced with French Oak and long hand-stitched ivory leather couches. Crystal chandeliers delicately illuminate the place, while floor-to-ceiling bookcases line the walls to give the impression of an intimate gathering at home. The bar surrounds an elevated VIP dining area known as "The Palace" — a space decked-out with custom handmade Italian furniture and retractable linen blinds that are said to become a canvas for the spectrum of color that illuminates the space at night.
While the décor is essential for an authentic European flare, the food and cocktails are also an intricate part of the equation. "Chef Mario Da Como's influence in designing the menus and signature cocktails is key," says Badrutt of the Italian chef, who has been with the Palace in St. Moritz for 45 years, bringing his style and influence into Brickell. "Mario's culinary point of view is: 'Everyone always tries to re-invent everything but classic, traditional style is always best.'"
With his heart set on classic European cuisine, Chef Da Como uses herbs and fresh produce to enhance his signature delectable dishes, such as the Pommes Béarnaise, unique for its exclusivity to Badrutt's, and the Tagliata Robespierre, a tribute to the French Revolution. The dish is distinctive for the tender paper-thin sirloin slices seared in olive oil, dijon and rosemary. "The dinner menu was designed for patrons to experience an authentic Badrutt's palatial experience, with specialty dinner menu items for a more intimate dine."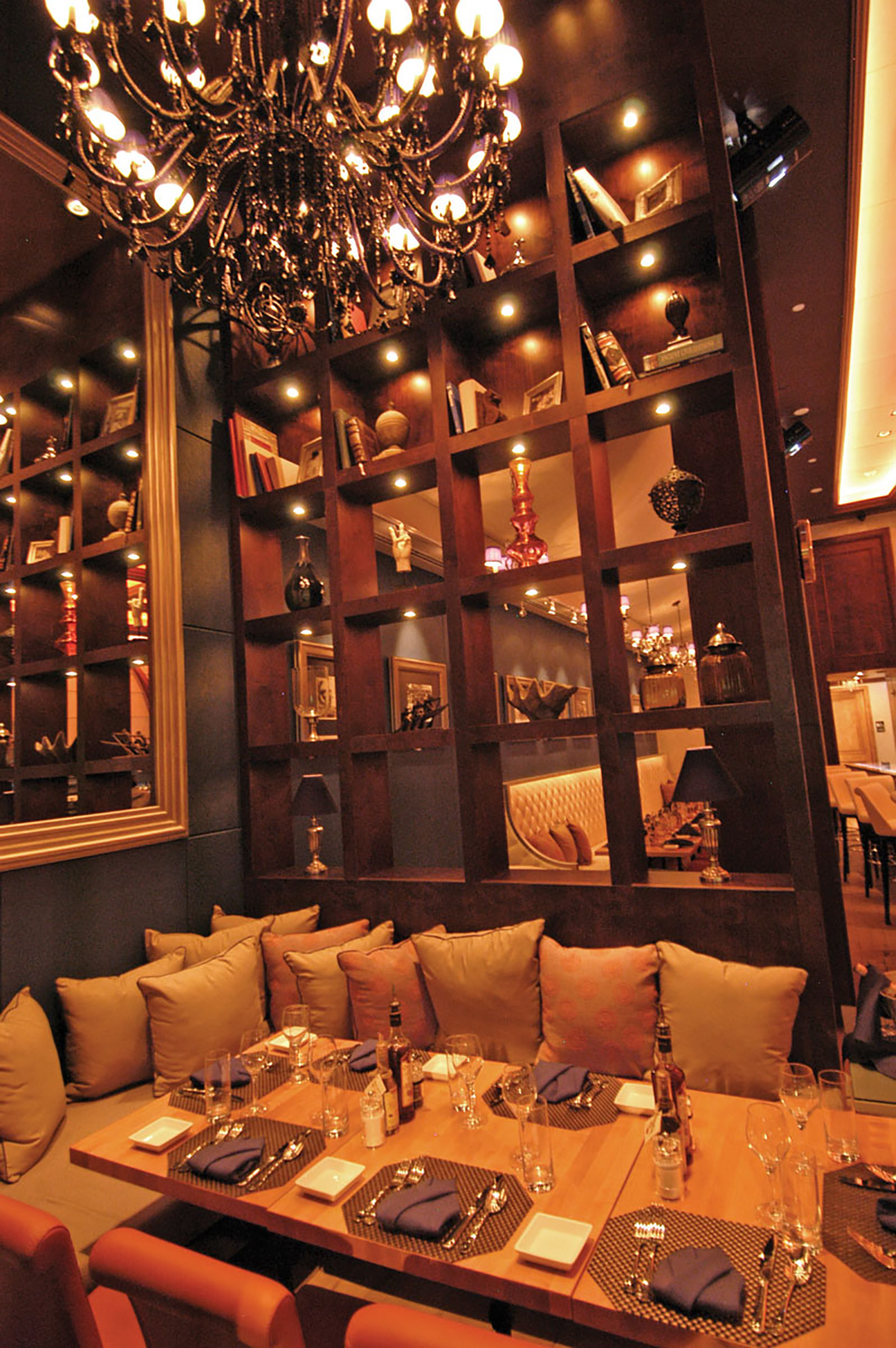 Established in the heart of Brickell's financial district, Badrutt's lunch menu was designed to be serviced in a power-lunch setting for corporate professionals who may be looking for a quick bite, although leisurely lunches are also a local favorite. But whether or not you're pressed for time, the course of the day carries the restaurant into a hotspot for Happy Hour. "From lunch we transition into cocktails where the business professionals in the area gather to recoup their energy and relax in an outdoor, casual setting," says Badrutt.
Aside from the spectacular selection of champagnes and wines, a variety of amazing signature cocktails created by famed mixologist Chef Da Como mirrors a style that is recognized throughout Europe and the U.S. Their most famous concoction? The Badrutt's Bellini, which when made the right way (with fresh puréed peaches) is the "Perfect Bellini." And to add an element of exclusivity, Badrutt's Place houses a cigar bar that offer Davidoff cigars — one of the finest in the world. "The transition into fine-dining is one in which couples and groups gather to enjoy an intimate yet relaxed royal experience with classic European cuisine," explains Badrutt. "Thereafter, the lounge allows the elite crowd to continue to enjoy the evening in an ambient mood setting that is created by the music and lighting."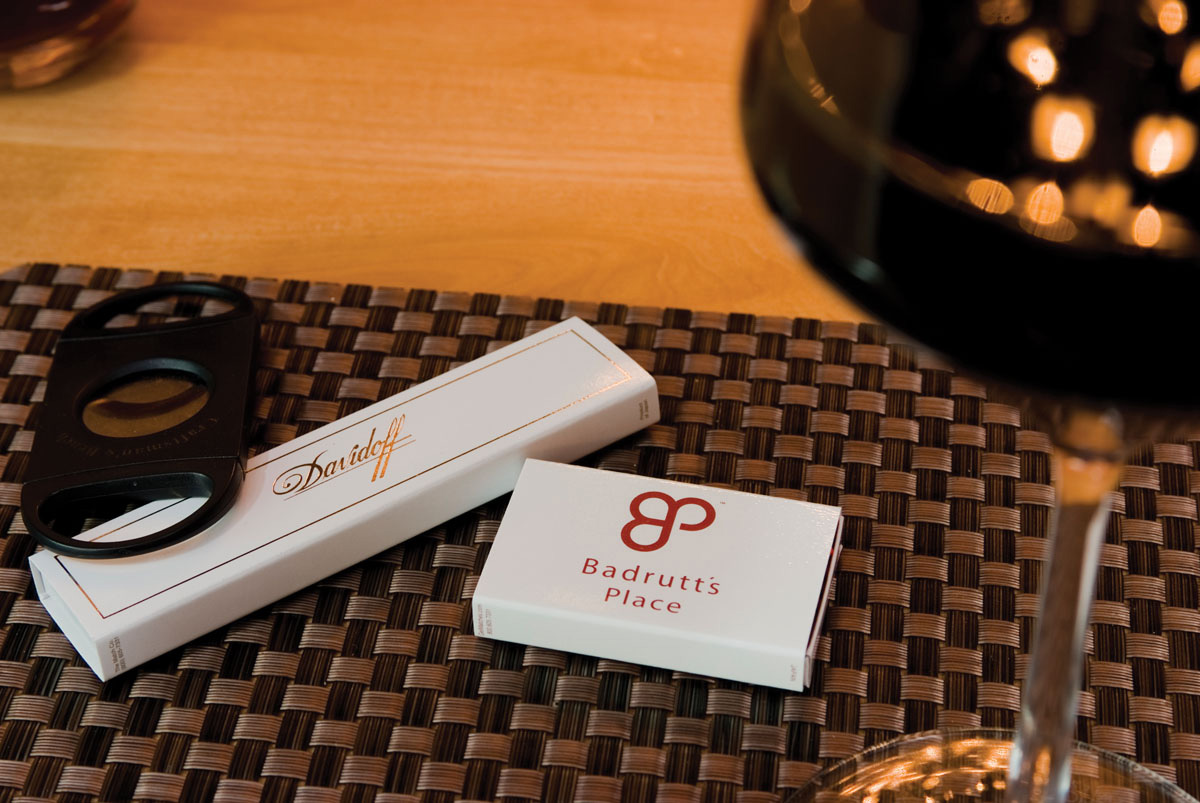 Because of the exclusive lounge experience, Badrutt's is busiest on Wednesday through Saturday nights, when a discerning crowd of young professionals, corporate business leaders, jetsetters and celebrities gather, according to Badrutt, who adds that the weak economy is not putting a damper on the Badrutt's nightlife. "Our dining and nightlife clientele has shown that they are willing to still come out and enjoy a great dining experience and evening," he reassures. "We have created affordable set menus and tapas-style menus to provide our patrons with standard Badrutt's quality at an surprisingly economical price."
Despite the excellence of the menu and drink offerings, much of the success at Badrutt's Place is attributed to the staff. All are hired in accordance to their understanding of Badrutt's vision of superb cuisine, top-notch professionalism and strict service standards. "We are establishing a can-do mentality that hinges on satisfying every desire to provide our customers with every reason to come back again and again for that same level of attention and service," says Badrutt.
If all this has left you with an appetite for more, stop by Badrutt's Place at 1250 S. Miami Ave. For reservations and inquiries about private dining options, contact Denyse Hall at 305.415.0070 or [email protected]. For more information, a virtual tour and a look at some of their menu offerings, visit Badrutts-Place.net.