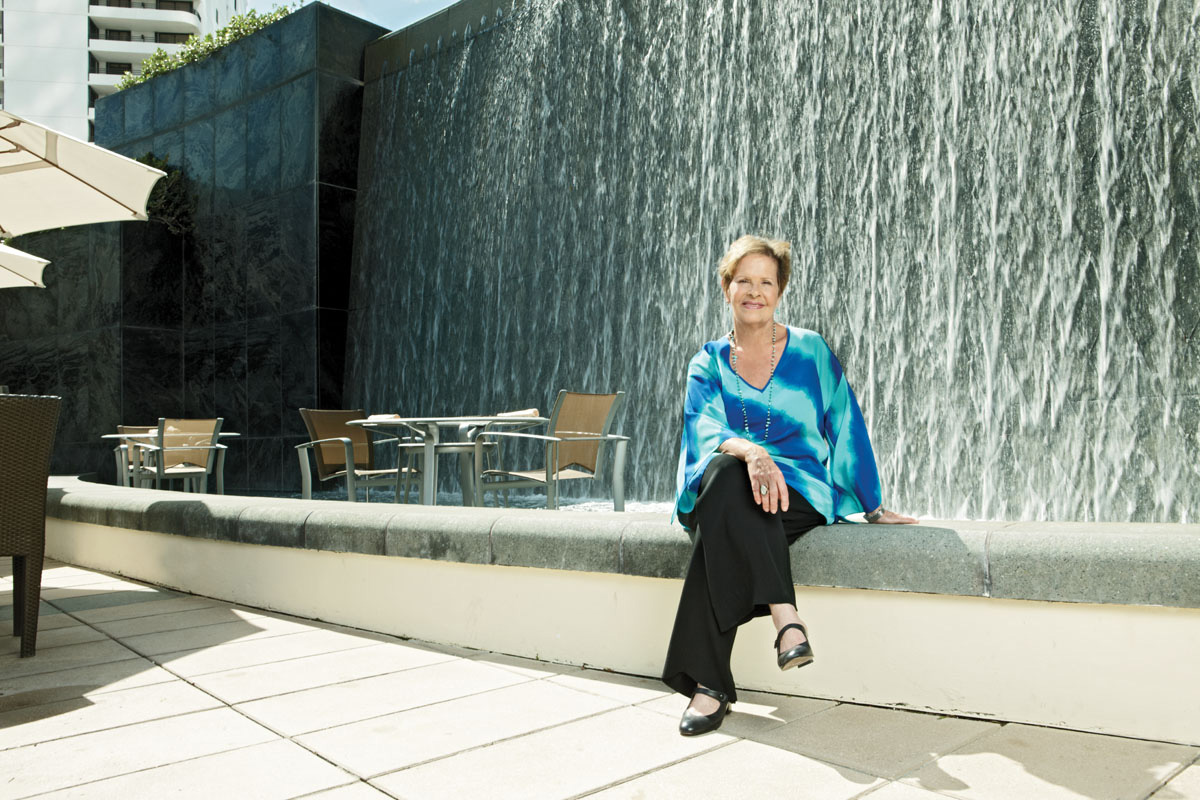 Susan Brustman is sitting in a private dining room at Edge, Steak & Bar at Four Seasons in Brickell sipping some ice-cold water from a straw, eagerly awaiting our interview. She's a behind-the-scenes type of gal, rarely sharing her personal life with the public, always shying away from the limelight, although many of the restaurants and culinary events she manages are household names. I'm surprised to see only water at the table of a gastronomic legend who is behind, among many other things, Food Network South Beach Wine & Food Festival, Miami Spice and the local chapter of The American Institute of Wine & Food. Her response breaks the ice. "I'm always on a diet — but just so I can stay as I am, not even to be skinny," she laughs.
Susan Brustman's life started in Brooklyn near Brighton Beach, where her mother was an interior designer, and her father a real estate developer. Although Brustman dreamed of being a writer since she was a little girl, her parents had different plans. "In those days, my parents didn't think I could make money putting words on paper," she says. "They insisted I become a teacher, so I moved to Manhattan as soon as I graduated high school to work toward an education degree at NYU." After 2 years, she came to the conclusion that teaching wasn't for her, so she left school.
Afterward, Brustman worked at odd jobs here and there for a few years until she took the opportunity to fly cross-country to live with an aunt in L.A., where she hoped to land a gig in the city's then-budding journalism scene. After responding to a job ad in the paper for an underground alt-publication, she dove in headfirst, helping launch what would become the Los Angeles Free Press, a publication that many consider the nation's original liberal media medium. "Though the money wasn't that great, I was able to meet so many interesting people and publish cover interviews I authored including Lenny Bruce, Miriam Makeba, Ken Kesey, Miles Davis, Phil Ochs and The Byrds," she says. "It was incredible to be able to help create a voice that showcased non-mainstream topics of that era like the arts, music and poetry."
After a couple of years on the West Coast, she decided it was time to go back home. For the next decade, Brustman experimented with public relations, landing jobs doing PR for Olympia, Casablanca and Buddha Records. She also freelanced for New York Magazine and did underground arts research for Time-Life. During that time, she also had several poems published and received a New York State Council of the Arts Award in poetry, and even had her own program on public TV. "I was a resident of the Chelsea Hotel back then, which at the time was a melting pot of creative minds," she recalls. "I was living the life of a starving, yet soul-satisfied artist, just vibing with the times and taking it all in. I didn't have a plan per se…my plan was to stay connected."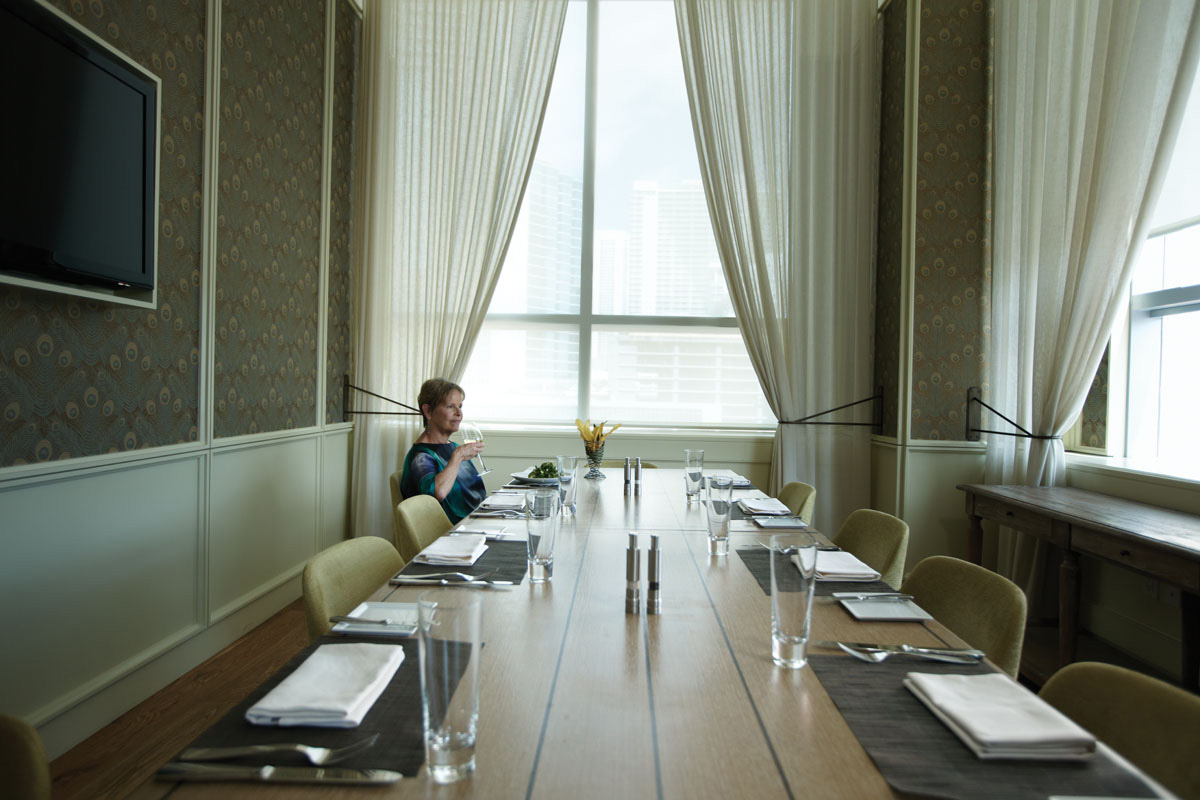 Eventually, though, she says she became fed-up with the "whole repetitive scene" and "living hand-to-mouth" in The Big Apple, and relocated to Miami in 1978 to reunite with family living there at the time. She picked up right where she left off in NYC, working long hours writing newsletters and shaping PR and marketing campaigns for art galleries. Then one day a client recommended she take her skills to Hank Meyer Associates, one of the top public relations firms in the country at the time, credited with, among other things, bringing The Jackie Gleason Show to Miami Beach. "Hank Meyer was so amazed when he met me that he hired me on the spot," says Brustman. "I didn't have much experience, but he took note of my creative spark and strong work ethic."
During her time at the firm, Hank Meyer took Brustman under his wing and taught her the ropes. "I learned the importance of being involved in the community and finding solutions to existing problems while promoting the city locally and nationally — it was essential to drive the area forward," she says, mentioning the firm coined the term "South Florida" to refer to the tri-county area as a strategy to bounce the sour global image Miami had during the '80s.
Her experience at Hank Meyer Associates made her fall in love with public relations, and it wasn't long before she decided it was time to venture out on her own. "I got hooked on the fact that everything can change in a nano-second in this industry — for better or worse," she says. But her transition to go at it solo was well-calculated. Rather than going on her own, she joined a company that wanted her to launch a PR division. This allowed her to test the waters with very little risk involved.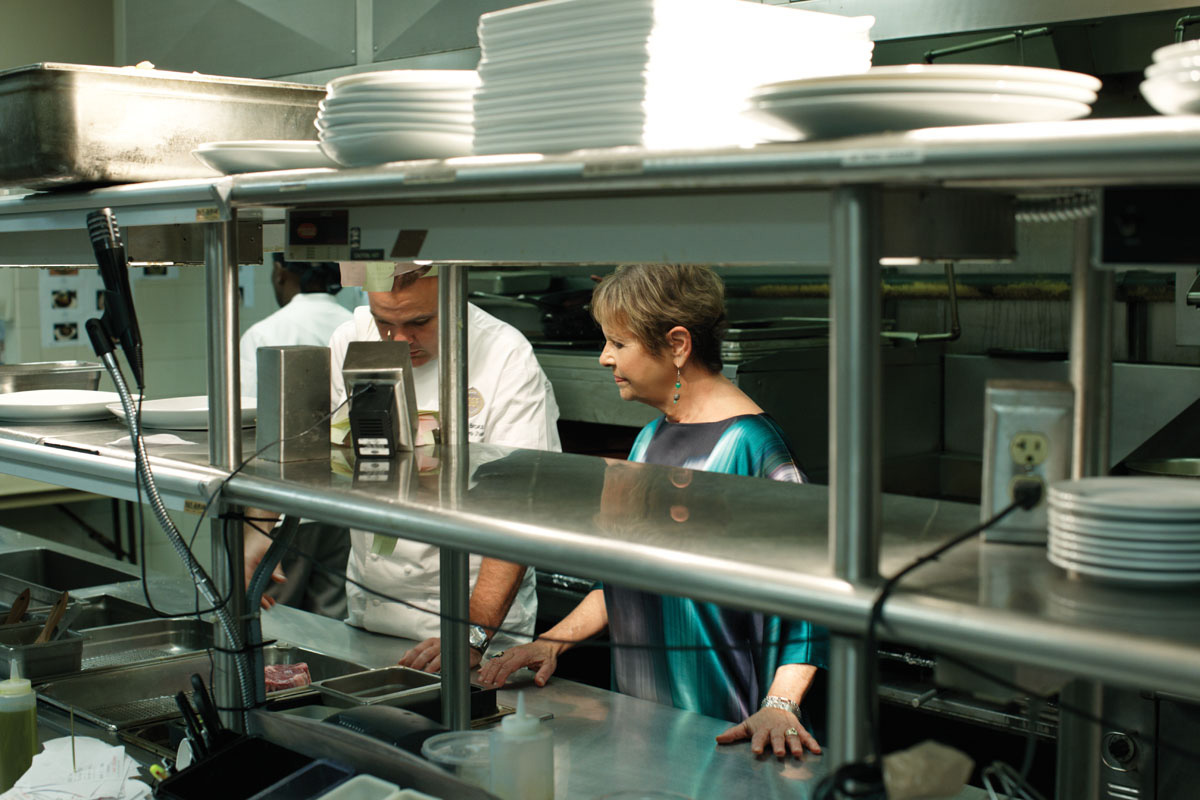 In the months that followed, she realized she was really good at generating business and decided it was time to take a professional leap of faith instead of continuing to make the big bucks for someone else. "One day a little lightbulb went off in my head and I said 'Oh I can do this…and then "Oh, I can do this myself'," she says.
In 1985, Susan Brustman Public Relations was born and she serviced her first handful of clients from a tiny office in North Miami Beach. "I was so impoverished at that time, that when the building management informed me that I had to pay for air-conditioning after 5 p.m., I couldn't," she says. "Whenever I had to stay afterhours, I'd just work there sweating."
During this time, South Beach was just starting to redefine its image, and Brustman got her first big break when she landed The Strand, South Beach's first see-and-be-seen restaurant that set the trend for creating a social scene around food. "When the owner of The Strand arrived in Miami, I met him at the airport and immediately began doing some power brokering to introduce him to the city," she says. "I was involved from the bottom-up, actively participating in everything from selecting the chef, to choosing dinnerware, to giving my opinion on the décor," she says. "I don't think my career would have been established if I hadn't gotten to know the inner workings of a restaurant so early on."
Shortly after the success of The Strand, many restaurants soon joined the roster and Brustman quickly learned the amazing potential of restaurant PR. Then one fateful day in 1992, executives at Hard Rock Café called her with some good news. "They wanted me to open a series of Hard Rock Café's in Florida and The Caribbean," she says, mentioning they had been referred to her by an old boss.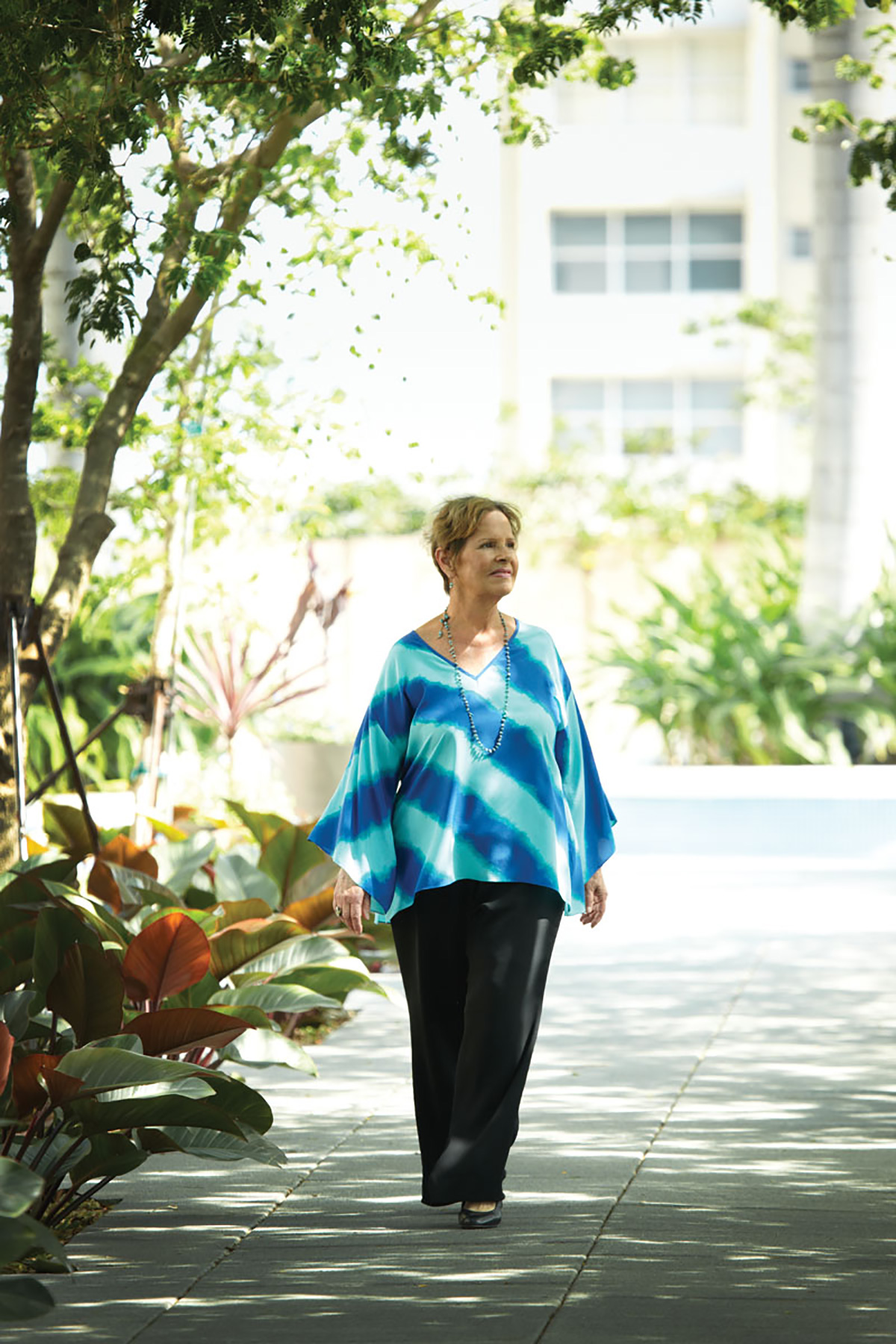 One of the first things Brustman did with her new "life-changing" account was to work with other PR firms representing the brand nationally and begin to emphasize that the venue was much more than a live music destination with tons of memorabilia and a huge celebrity following — it was also a restaurant. "I was surprised to learn that they didn't have any food shots and rarely promoted their regional menu specials, which I felt was a huge advantage of the chain," she says. "Once I got the greenlight from corporate to evolve the promotion of the local chefs and menu offerings, all the components of the Hard Rock Café experience started to meld in the regions I was in charge of — and, of course, I really enjoyed the concert component, too, booking the likes of The Allman Brothers, Aerosmith and Rolling Stones to perform."
Once her work was done with Hard Rock Café, a sea of clients starting flowing through the door of her agency. "It was like getting a seal of approval," she says. Up next, Brustman focused on developing the Brickell culinary scene when Morton's Steakhouse approached her to launch their new steakhouse. The year was 1997 and Brustman couldn't help but sense that the Brickell/Downtown area was about to explode. "When Morton's announced their arrival, it was obvious they would yield a loyal, local base, and other restaurants would surely follow suit," she says. And she was right. Among the big players she represented early on was Azul at Mandarin Oriental, an experience Brustman remembers fondly. "My approach from the very beginning was contrarian to what they were used to doing," she says. "I suggested they promote the mystique of the restaurant before the hotel — after all, a restaurant with a great chef has enduring value." That's when then-up-and-coming Chef Michelle Bernstein came into the picture. "I was a huge fan of her from the beginning," she says. "I was very familiar with her work from eateries on South Beach, and I was adamant that she was the only choice for this high-profile position at Azul."
After coming off the success of Azul's launch, Brustman didn't let it go to her head, and in fact, worked even harder to secure new business. That work ethic paid off and she was able to land what would eventually become some of her biggest clients. Today, the firm represents several Brickell dining destinations including Edge Steak & Bar @ Four Seasons Hotel, Mare Nostrum & Lucky Clover, and the soon to open Tikl, a chic small plates/bar concept right in the heart of the city. "I'm happy to say that the Brickell dining scene is finally getting to where I always envisioned it would be," she says.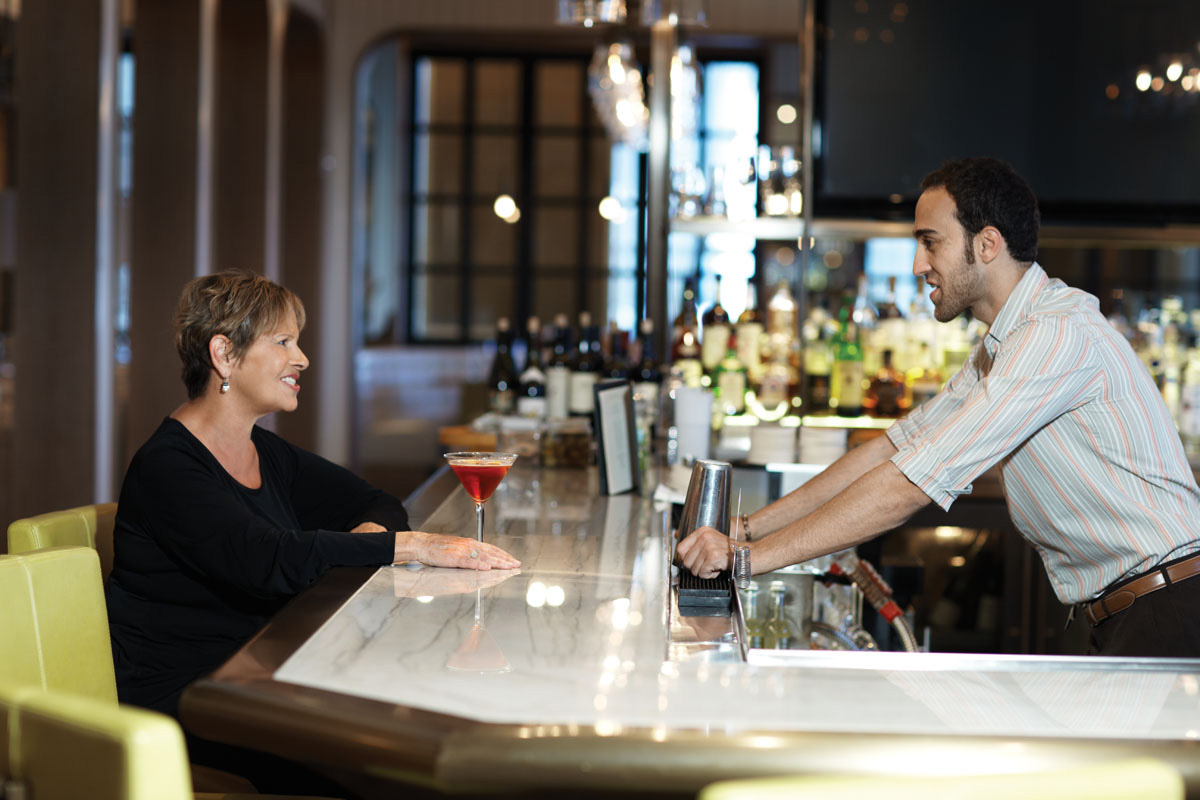 So has she ever considered getting into the restaurant biz? No way. "I've been offered, but I know how hard it is," she says. Plus, she admits, she realizes it's a lot more difficult to open a restaurant in South Florida than anywhere else in the country. "It's taking a long time for people to patronize the restaurants in their own neighborhood," she says. "Oftentimes, we don't think of the new places offering different dining experiences right under our noses." But, she adds, that's changing rapidly. "Trends in gastronomy can be likened to those in the fashion industry, but good food never goes out of style," she says. So what's the next big thing? "I think the food truck craze is only going to get better, and small plates/tapas-style dining is definitely here to stay, along with a few more rustic options to mix it up," she says.
So what's next for Brustman? Plenty. For starters, she wants to continue expanding her empire while experimenting with "semi-retirement" so she can dedicate more time to giving back to the community that's given her so much. This includes plans to get more involved in feeding the hungry right here in South Florida, thus ensuring her culinary journey comes full circle. "No matter what I do next, you can bet I'm going to be me," she says. "I've got that Susan Brustman character down — and she isn't going anywhere anytime soon!" Stay tuned.
Eat Up!
Brustman Carrino Public Relations offer some of The Magic City's hottest eats at some of the most buzzed-about restaurants in town. Here are a few of the stand-outs in and around the Brickell area.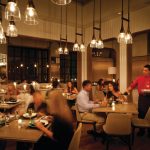 Edge, Steak & Bar
This is Brickell's new hotspot for drinks and dining at Four Seasons, featuring a sleek and contemporary ambiance serving beautifully-prepared meats and seafood, appealing appetizers, an array of raw bar offerings and delicious sides; 1435 Brickell Ave.; EdgeRestaurantMiami.com. — Photo by Andrea Fazzari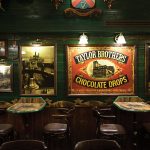 Lucky Clover Irish Pub
This venue features great pub food, 3 bars, a fantastic happy hour, live music, multiple screens for sports fans, and décor so authentic you'll have a hard time believing you're not in Dublin; 1111 SW 1st Ave.; LuckyCloverBar.com.
— Photo by Michael Pisarri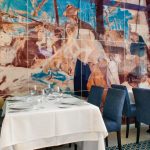 Mare Nostrum
This recently opened stylish Brickell eatery has quickly developed a reputation as the go-to spot for Miami's best seafood, including their specially priced 3-course executive lunch menu; 1111 SW 1st Ave.; MareNostrumRestaurant.com.
— Photo by Jonah Gouin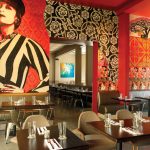 Wynwood Kitchen & Bar
This place has a perfect blend of cutting-edge art and Miami-style cuisine. It also features murals, canvases and sculptures by acclaimed artists as the backdrop for the menu's global-Latino small plates and artist-inspired cocktails; 2550 NW 2nd Ave.; WynwoodKitchenAndBar.com.
— Photo by Mark Roskams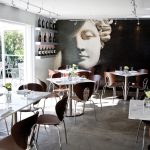 Joey's Italian
As an affordable, chic eatery, this café sparked the resurgence of Miami's hip arts district, and serves up a fine-tuned menu of healthy, classic dishes from various regions in Italy; 2506 NW 2nd Ave.; JoeysWynwood.com.
— Photo by Simon Hare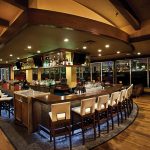 Rusty Pelican
Key Biscayne's iconic waterfront dining destination recently reopened after an extensive $9 million renovation with a fresh American menu that mirrors the restaurant's clean, modern look; 3021 Rickenbacker Cswy.; TheRustyPelican.com. — Photo by Michael Pisarri