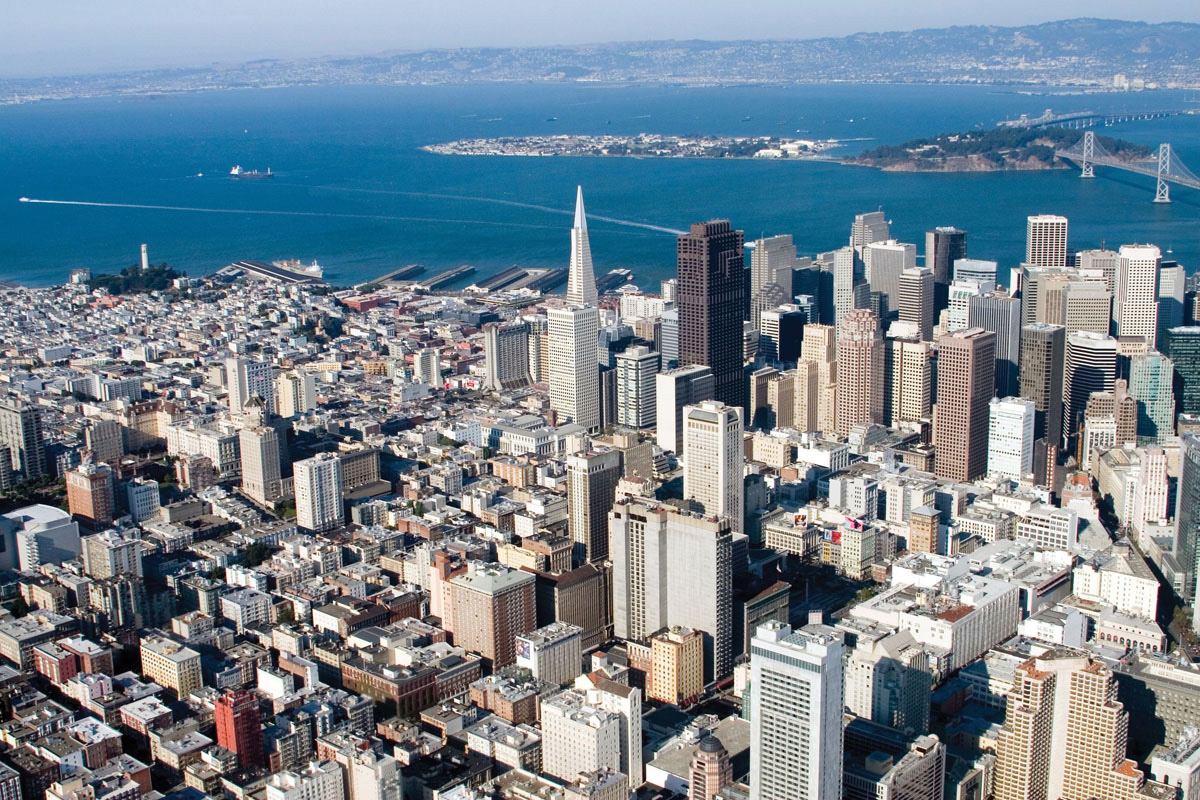 The Golden Gate Bridge should immediately come to mind when you think of San Francisco. Perhaps you've seen it in books and movies, but more likely you saw it every day in the '90s during the opening credits of Full House. Head North over the bridge and it's a quick hike up Battery Spencer for a "postcard" shot of the bridge. But there's a lot more to see, so cut-it-out and jump back in the car – capiche?
A second photo op is at Alamo Square where The Tanners are having a picnic in the opening credits. The shot zooms out and reveals the iconic Victorian-style homes dubbed the Painted Ladies. Real Full House fans know none of the Painted Ladies were the home used for the outside shots of The Tanner household (that residence is in San Francisco, not far from Alamo Square). If you end up finding it, don't knock on the door — how rude!
The City By The Bay has a lot to offer in terms of pop culture and the utterly quirky. Haight Ashbury is a district in the area known for its abundance of local businesses, reputable music scene and hippie culture. Think of it as Kimmy Gibbler's favorite hang-out spot. However, Gibbler isn't the only dose of zany in this city, and that's most evident at Lombard Street, known as the most crooked street in the world. If traveling by car, you can slowly creep down the hill while zigzagging through 8 sharp turns. Extra points if you do it in a red convertible.
Although the opening scenes of Full House were shot in San Francisco, there was only one episode filmed there, the one where the whole family is looking for Comet, who's gone missing. In their search, they pass by Coit Tower (which has a fantastic view of the city) and Fisherman's Wharf (which has a dock full of seals)…both definitely worth a visit! So is it evident that San Francisco is the ultimate place for urban exploration and '90s nostalgia, you ask? You got it, dude!