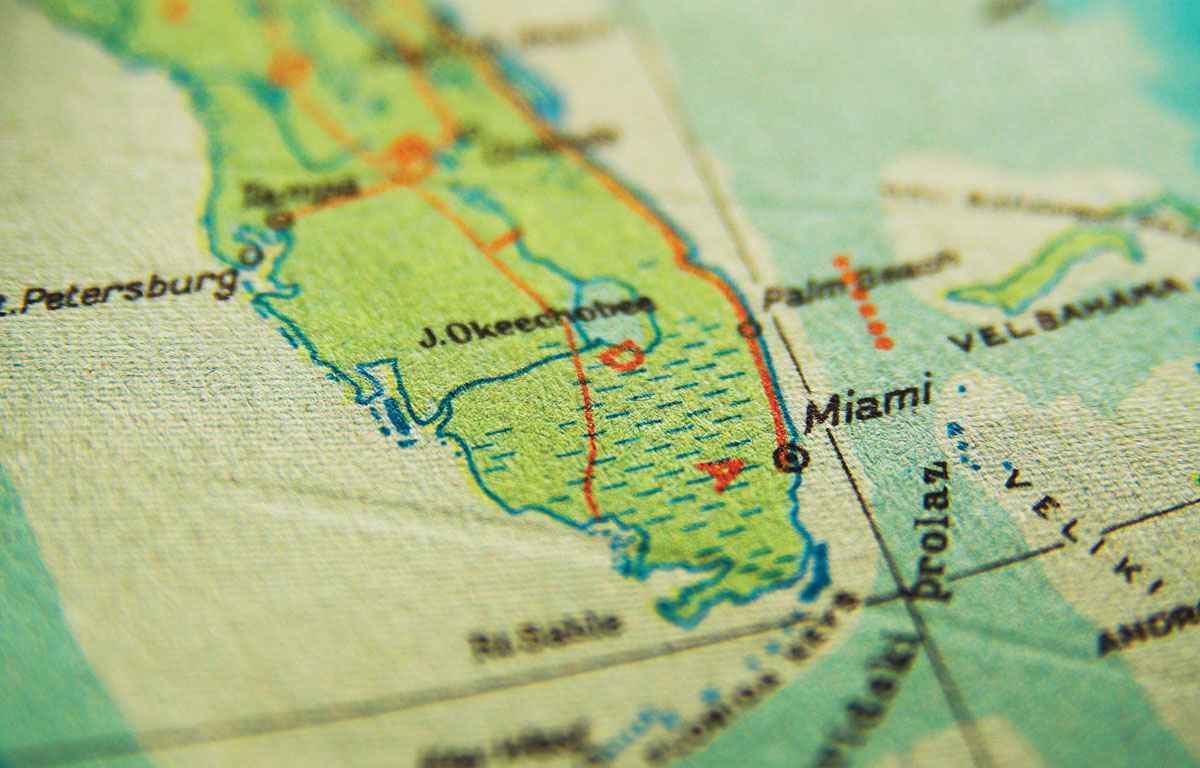 Move over, Vermont! There's a new "green" state in town. The hottest buzzword to hit mainstream media since the early millennium has actually been an issue long before then. But Florida's come a long way since the '90s. In fact, Miami-Dade County just recently received the "Most Outstanding Green Government" award at the U.S. Green Building Council, South Florida Chapter's GalaVerde: The 2010 LEEDership & Green Awards Program. Though there's still plenty to do to help and preserve Mother Earth, Florida has got some new ways (and some old, proven strategies) for us to live "green," live economical and live well.
In fact, just a few decades ago, the land we now live on was once filled with mangrove forests and wildlife. Xavier Cortada, Artist and Founder of the Reclamation Project, makes it his life's work to remind others of what once was. "What we've done is we've displaced the environment, whereas instead of learning to live with it, we've eliminated it entirely," says Cortada. "Through my art, I try to engage others in bio-remediation so that they become stewards of the environment and demand that government create policies and regulations that can actually effectuate meaningful change."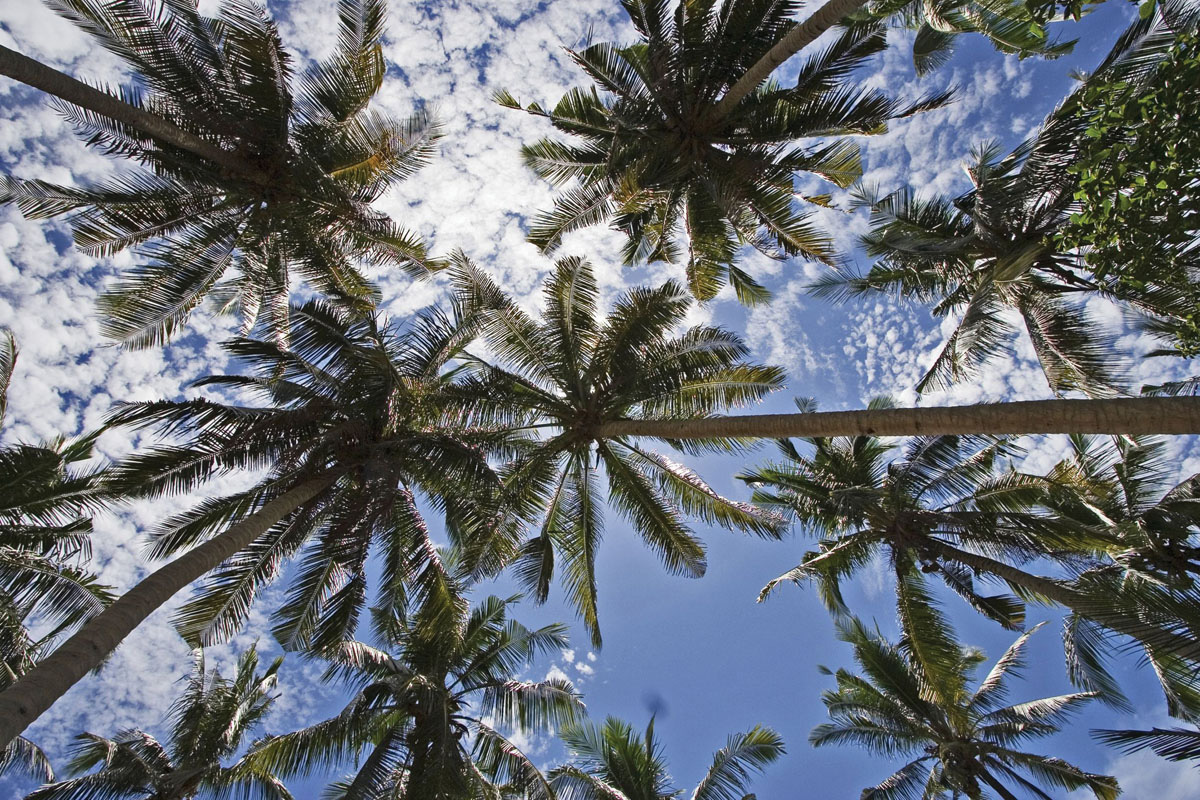 Though we've done irreparable damage (let's face it, we can't move an entire city), we can definitely watch what we're doing to prevent further damage and protect Mother Nature. That's what Stiles, one of the leading experts in sustainable building and real estate services, and many other government and corporate entities are doing. With Stiles' LEED-Certified professionals on staff committed to designing, developing, constructing, leasing and managing sustainable office spaces, they have received numerous LEED certifications for each of their buildings as well as continuously building for a more environmentally sound future. "Creating healthy and sustainable environments involves choices," says Adrienne Zvi, Communications Specialist for Stiles. "We are steadfastly focused on reducing our environmental footprint, through unique and green practices and procedures."
Linda Friar, Public Information Officer for Everglades National Park, agrees wholeheartedly. "In my personal opinion, public education is probably one of the most critical efforts that can help change entrenched wasteful habits," she says. "If every person were to do one thing to reduce waste or save energy each day, we would be in a much better position environmentally."
The Florida Department of Environmental Protection (DEP) is doing their part to inform and encourage residents by launching various initiatives, one of them being Easy As One. The program highlights easy actions each one of us can take to make sustainable practices part of our daily lives at home, at school, at work and at play. "Throughout the year, DEP is hosting collection events statewide, making it easy for citizens to protect air and water quality and reduce waste by bringing items to the collection point for proper disposal or recycling," says Kristin Lock, Public Information Specialist for the Florida DEP.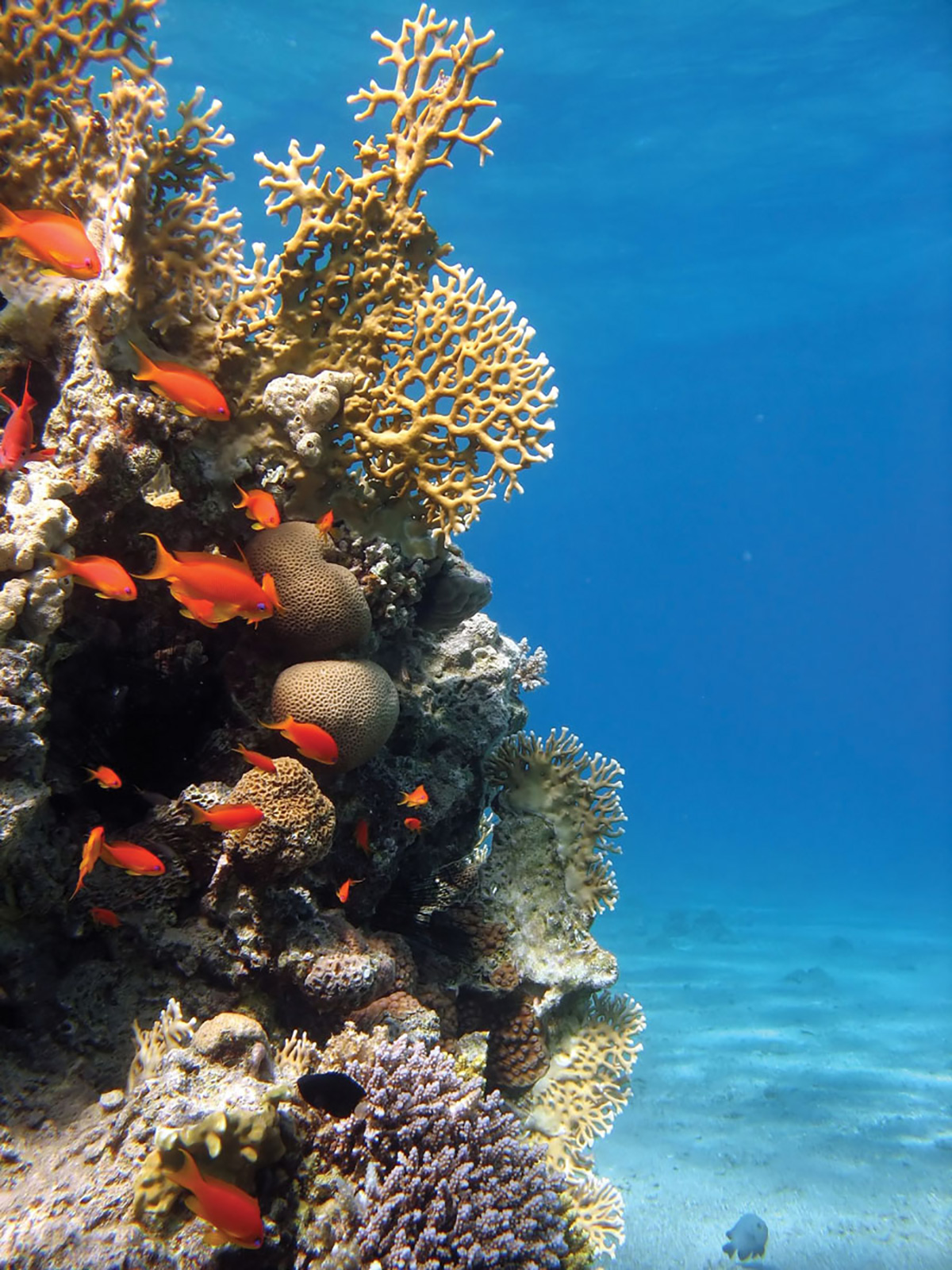 Lock also informs that the DEP holds the Office of Sustainable Initiatives, an office comprised of three voluntary, non-regulatory programs that assist Florida industry and citizens in protecting the environment: The Clean Marina Program, the Clean Vessel Act Grant Program and the Florida Green Lodging Program. These three programs offer a variety of services including consultations, speakers and workshops, all at no cost to citizens or organizations. "The goal of the Sustainable Initiatives Programs is to meet the needs of the present population without compromising resources for future generations," remarks Lock.
Florida Agriculture is also very active in the practice of sustainable living. Terence McElroy, Press Secretary for the Florida Department of Agriculture and Consumer Services, tells us they're growing more food on fewer acres than ever before. He also says Florida Agriculture is doing so by adhering to "best management practices," which result in agricultural producers using fewer chemicals including fertilizers and pesticides, less water and greater emphasis on protecting and sustaining the land. Also, the industry is relying now, more than ever before, on local produce and local food items by opening farmers' markets in virtually all communities across the state. "At farmers' markets, people can shop for high-quality and exceedingly fresh food items," explains McElroy. "By doing so, the fruits, vegetables and other food items do not have to be shipped throughout the state, saving vast amounts of energy, while at the same time providing consumers with the freshest possible products."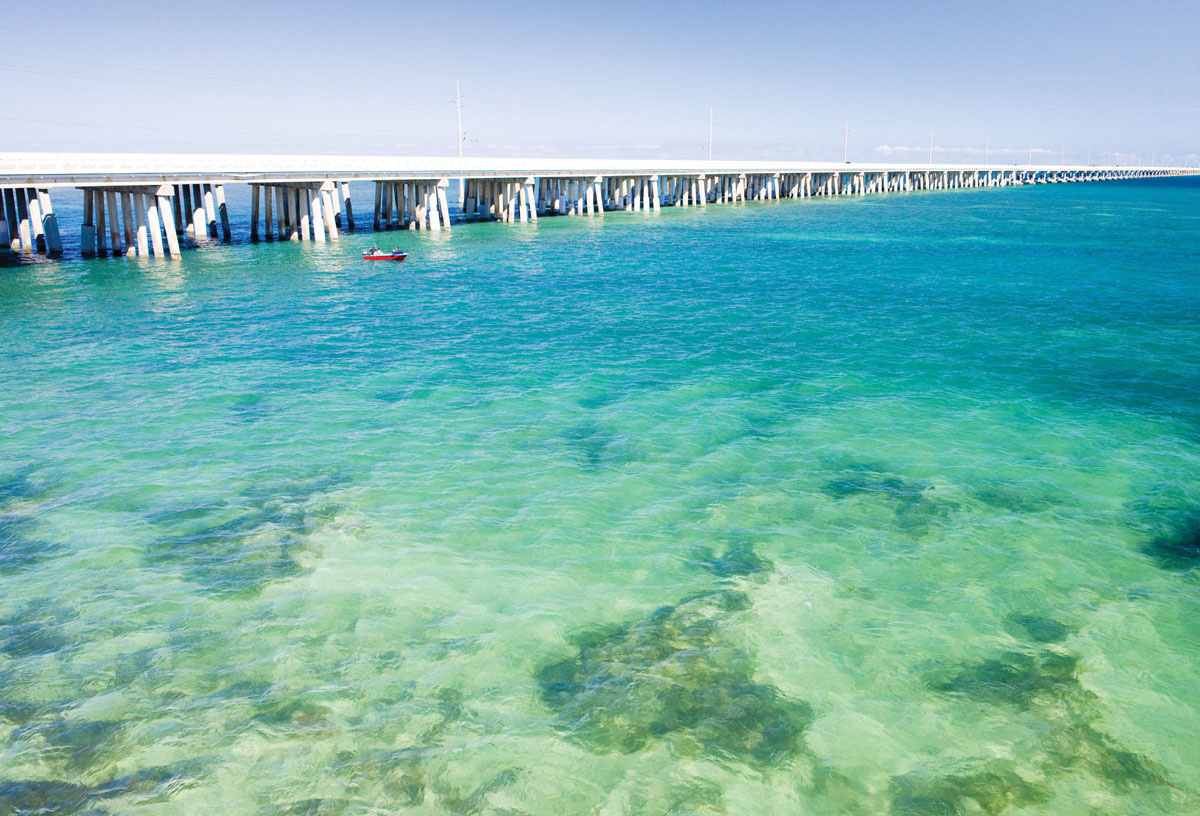 Even our tourism industry is in on green living. Visit Florida, the official tourism marketing corporation for the State of Florida, takes green initiatives under their own Green Committee and continues to work with other organizations to expand this effort. With supermarkets encouraging their customers to bring their own bags instead of using plastic bags, more recycling bins being created and being more accessible and countless more bio-degradable items being produced, Visit Florida is taking green to the next level by promoting eco-travel. "We are further promoting this initiative by encouraging visitors to visit more natural attractions like the Everglades, beaches and lakes," says Mary Warmka, Public Relations Representative for the organization. "We try to promote more watersports as well, including canoeing, kayaking and snorkeling, among others."
Living more sustainably and eco-friendly is not just a choice anymore; it's a necessity. Florida and its residents understand and are well aware of the peril that awaits us if we don't. Because of this, we are taking more action each day to protect Mother Earth. After all, everyone knows she's the one girl no one can live without.
Green Living Guide
Is trying to live the eco life becoming a bit confusing to you? There's no need to fret: Here are some of the many green organizations dedicated to the green lifestyle, being involved and helping you do the same in your own way.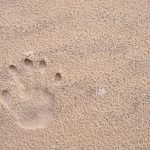 Hands Across the Sand is a movement made of people of all walks of life and crosses political affiliations. What started out as a simple event about protecting the environment against the effects of oil drilling has become an organization about overall protection of our coastal economies, oceans, marine wildlife, fishing industry and coastal military missions.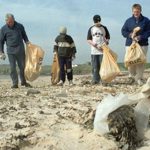 The Environmental Coalition of Miami Beach, or ECOMB, is an environmental not-for-profit organization founded in 1994 dedicated to the promotion of environmental sustainability and preservation of our community's ecology. This mission is carried out by implementing four goals: reducing litter in Miami-Dade County's beach, increasing recycling rates, preserving and restoring coastal habitats and decreasing our community's inevitable carbon footprint.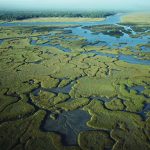 The Florida Department of Environmental Protection, or the DEP, is one of the leading agencies in Florida state government for environmental management and stewardship, protecting our air, water and land. It also holds Office of Sustainable Initiatives, comprised of three voluntary, non-regulatory programs that assist Florida industry and citizens in protecting the environment. The goal of the Sustainable Initiatives programs is to meet the needs of the present population without compromising resources for future generations to come.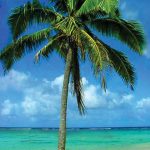 The Reclamation Project ,
is a participatory eco-art project launched by Miami artist Xavier Cortada in 2006. Cortada founded this urban reforestation project to help restore coastal and upland native habitats for plants and animals across South Florida. It also explores our ability to coexist with the natural world.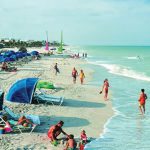 The Sierra Club has a mission to enjoy and protect the natural places in South Florida, to teach others to understand and respect the fragile environment in which we live, and to practice and promote the responsible use of South Florida's ecosystems and resources. The Miami Group was started in 1972 when local governments were threatening to build a new airport right in the middle of the Everglades.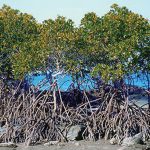 Greenpeace is a nationwide organization created in 1971 that utilizes non-violent confrontation to raise the level and quality of public debate against environmental destruction, while exposing threats to the environment for all to see. They also seek solutions to environmental dilemmas and promote open, informed debate about society's environmental choices and the choices we can make individually.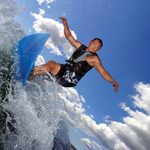 The Surfrider Foundation is a non-profit grassroots organization dedicated to the protection and enjoyment of our world's oceans, waves and beaches. In Florida, this makes it one organization to definitely keep on the radar. It was founded in 1984 by a handful of visionary surfers in Malibu and today maintains more than 50,000 members and 90 chapters worldwide, including one very popular chapter in Miami.