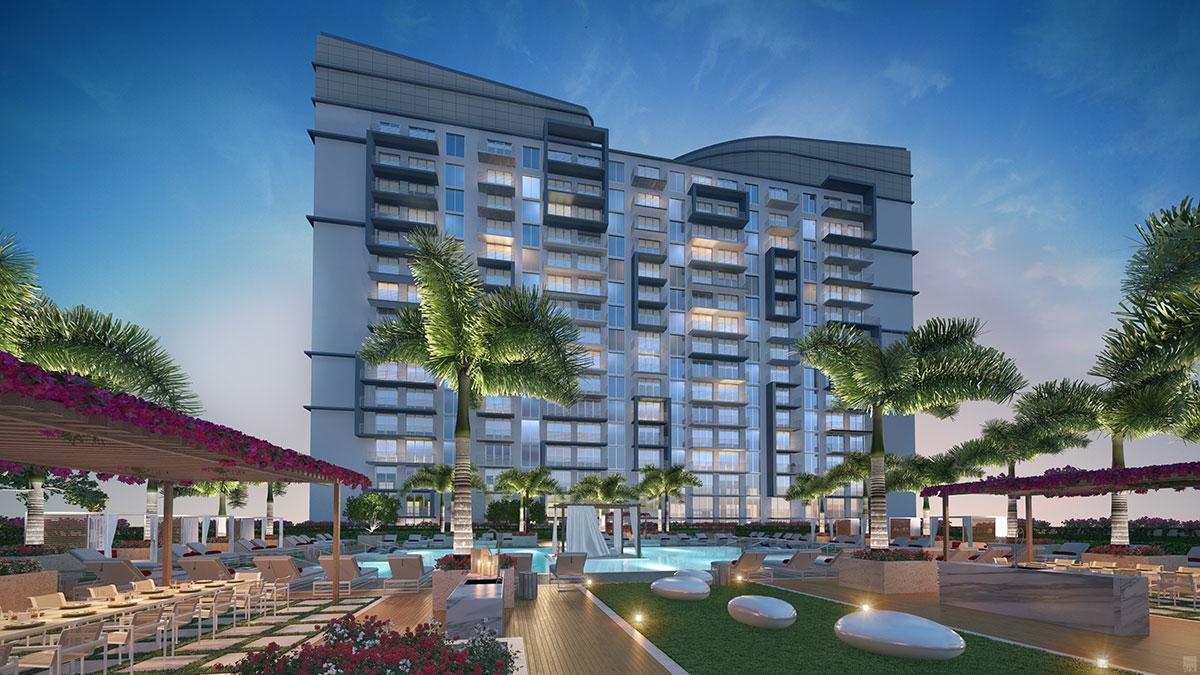 City Life, Reimagined, In Doral
Out of all the revitalization projects sweeping The Magic City, we're most excited for Downtown Doral. The 250-acre mixed-use community is leading Doral's transformation. Identifiable by red John Henry sculptures at its entrance, the development boasts iconic twin condo towers with a third luxury tower named 5350 Park, offering select residences with adjacent studios. Planned with pre-construction in the mid $200s; 5350Park.com.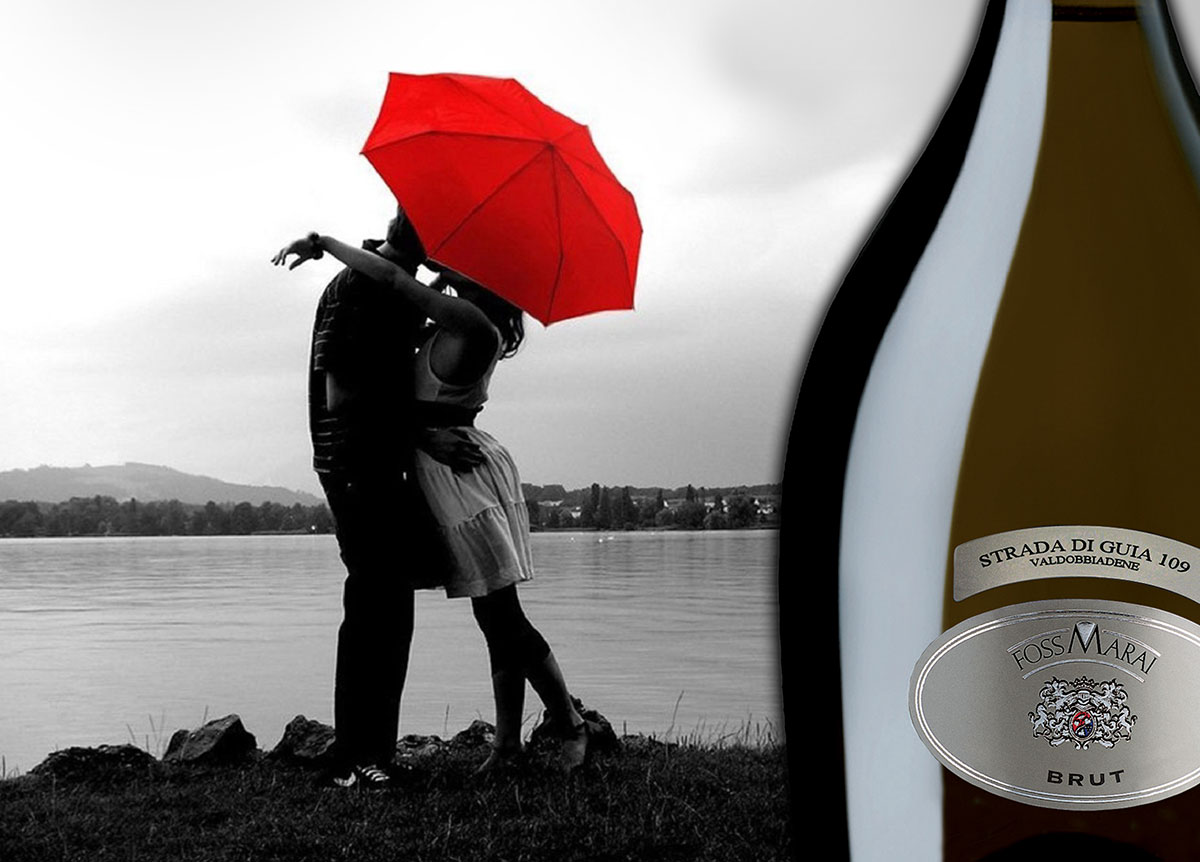 In Vino, Valentine's
Running low on gift ideas for Valentine's Day? Remember that nothing quite says "I love you" like a chilled bottle of sparkling wine. One of our favorites this February is Italian winemaker Foss Marai's Prosecco Extra Dry, an award-winning, bright and bubbly complement to any successful romantic evening. Graced with satisfying notes of apples and cream, one can taste the entire Italian peninsula with a fizzing flute of this charming libation; FossMarai.com.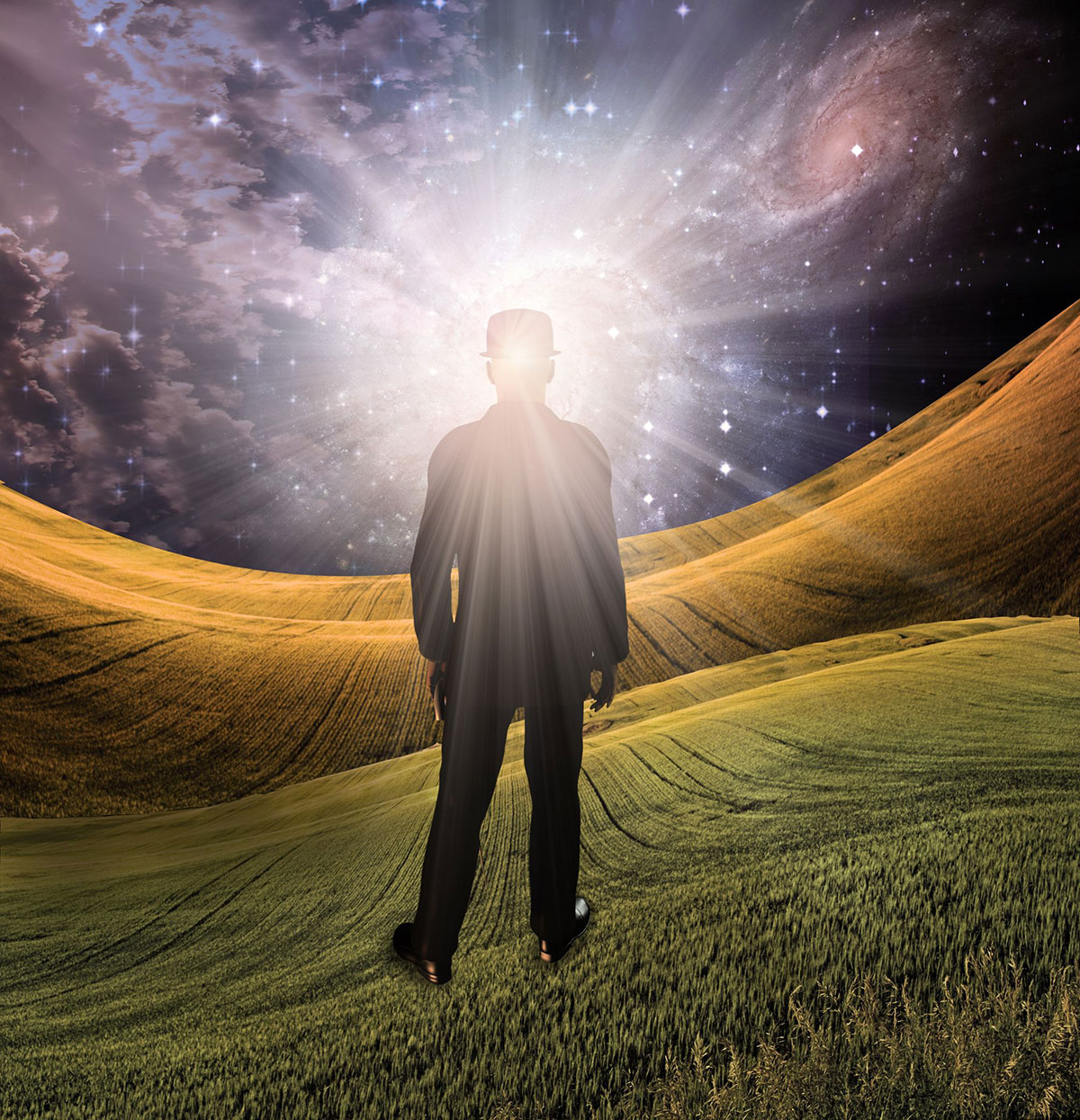 Deep(ak) Thoughts
A philosopher and metaphysician widely responsible for bringing alternative medicine into the public consciousness, Deepak Chopra will be discussing his latest book You Are The Universe: Discovering Your Cosmic Self & Why It Matters at the Arsht Center. An innovative intellect with 21 New York Times bestsellers to his name, this lecture is sure to be as thought-provoking as it is 3rd-eye opening; Feb. 13, ArshtCenter.org.
Municipal Masterpieces
In a civically satisfying endeavor to beautify the aesthetically maligned undercarriage of our Metrorail system, installations of several contemporary local artists (including surrealist sculptor Bhakti Baxter and multimediaist Naomi Baxter) will dot a 10-mile span of our transit system this month. A part of the larger The Underline movement to convert the area underneath our rail line into a linear park, urban trail and interactive art exhibition, keep your eyes peeled for more forward-thinking additions; TheUnderline.org.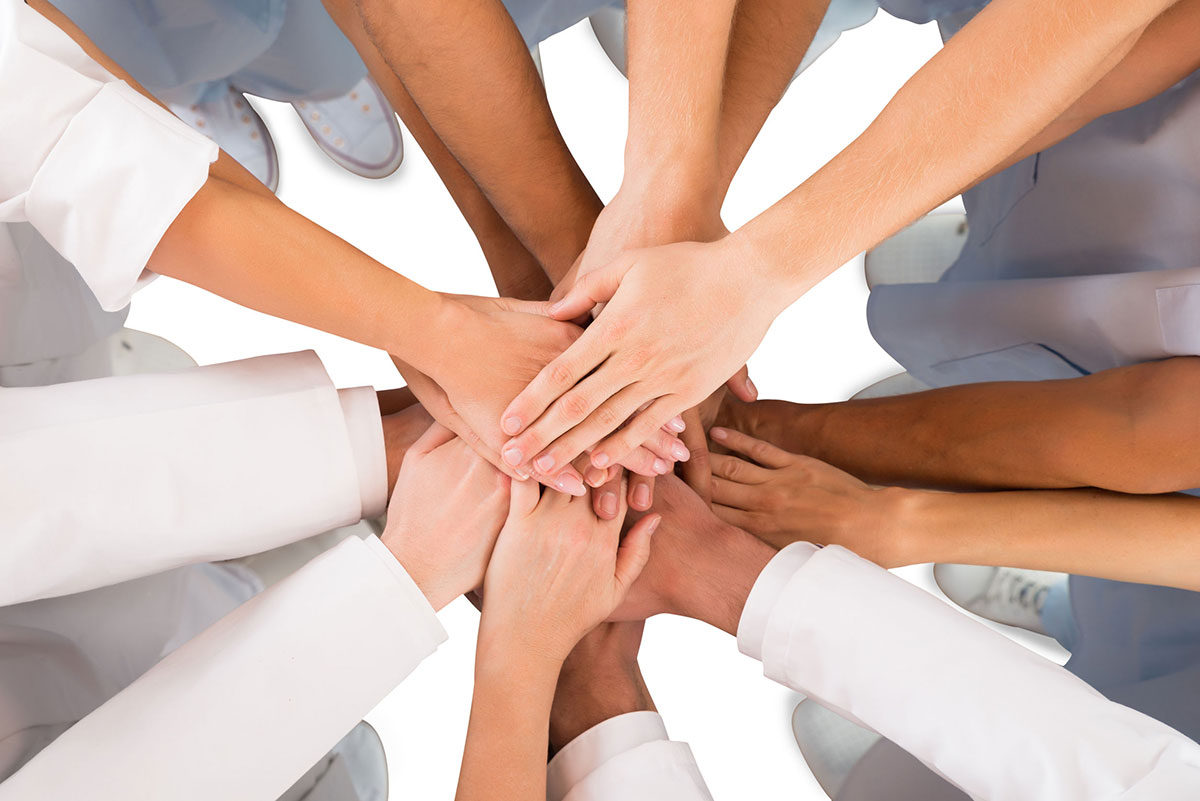 The Gift Of Giving
The Key Biscayne Women's Giving Circle will celebrate their 10th Anniversary on Mar. 2 from 2 p.m. to 4 p.m. with a light luncheon at The Ocean Club's Palm Court. In addition to recognizing the organization's grantees, Police Chief Charles Press will also be honored at the event. The Key Biscayne Women's Giving Circle is devoted to growing philanthropy among women, with the aim of identifying and financially supporting programs for women and/or children in need throughout Miami-Dade County; KeyBiscayneCommunityFoundation.org.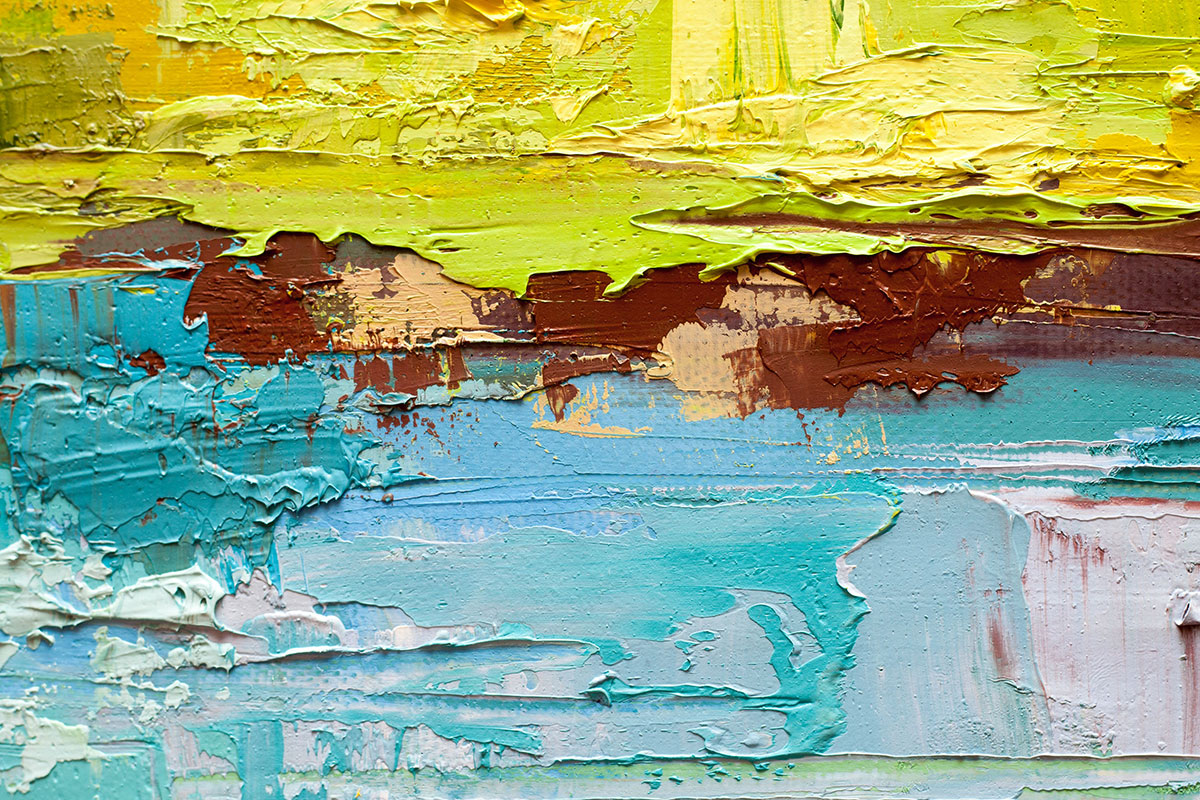 Art Out The (Wyn)Woodwork
Basel may be over, but have no fear, collectors, connoisseurs and aesthetes of The Magic City; we have a solid year's worth of professionally curated programming to get your fine art fix no matter the month. President's Day Weekend will see Art Wynwood celebrate its 6th year as one of the winter's most prized premier art fairs, celebrating the talents of scrappy street artists and vaulted virtuosos of the 20th and 21st Century; Feb. 16-20; ArtWynwood.com.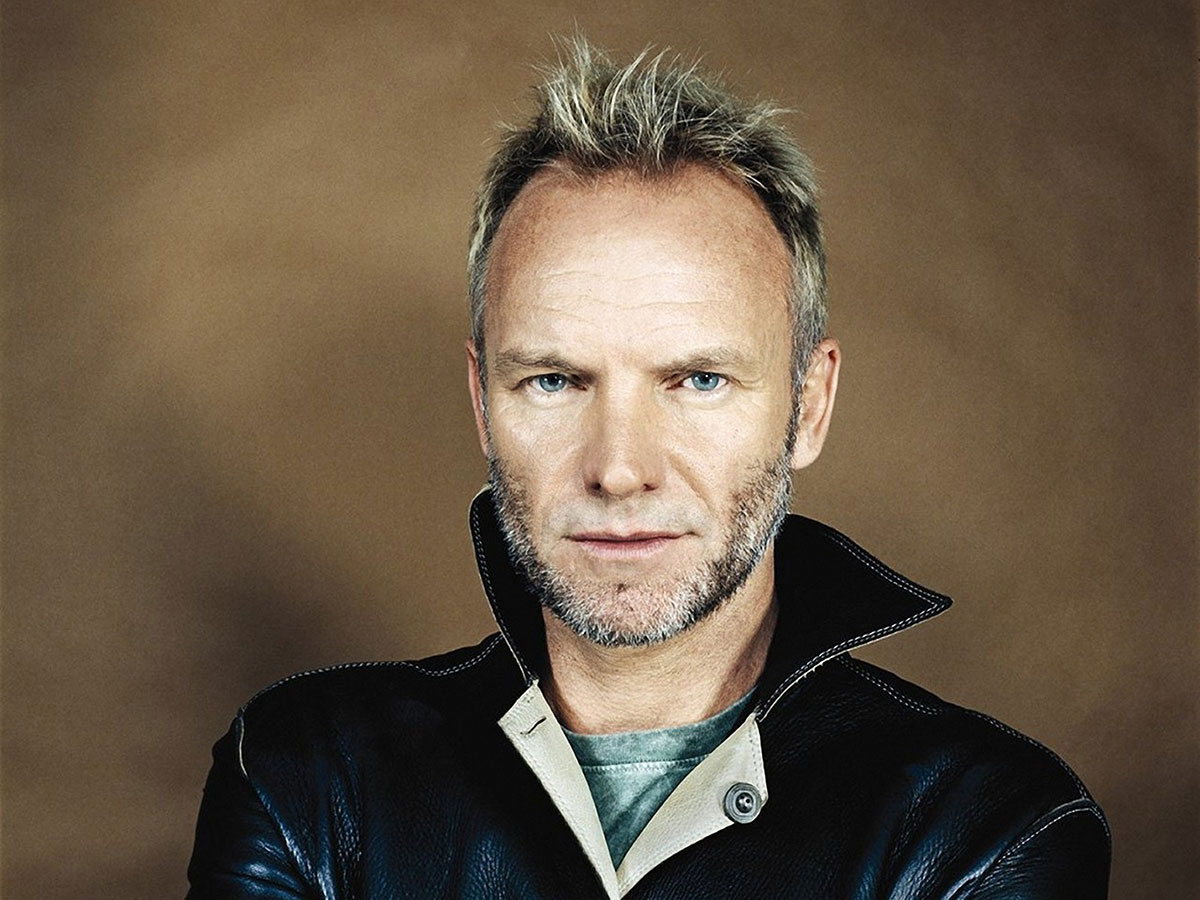 Get Stung
An iconic songsmith appropriately identified as one of the previous century's most enduring pop craftsmen, England's most tuneful adjective will be having us hold every breath we take at the Fillmore Miami Beach this Feb. 25. Sting will be playing hits new and old for this southernmost stretch of his North American tour, catapulting off the success of his most recent album, 57th & 9th; FillmoreMB.com.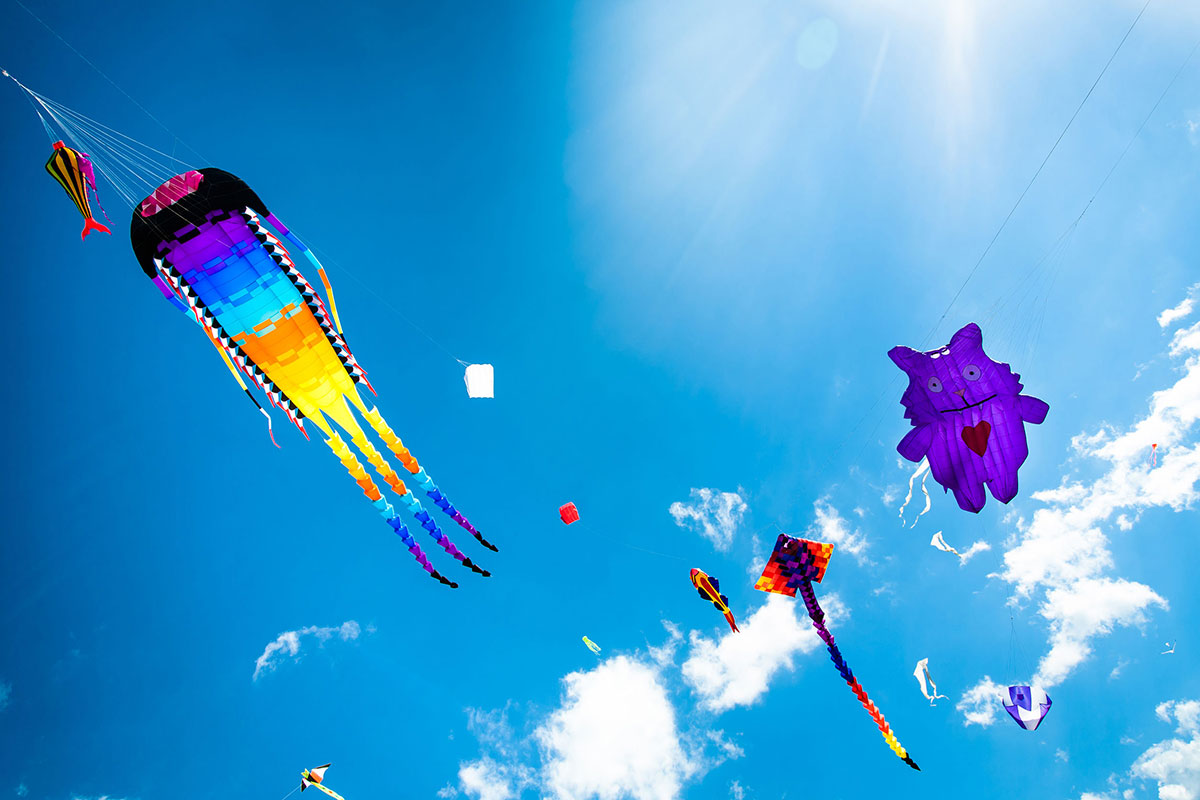 Kites Up!
While we normally shy away from the advices of begrimed chimney sweeps, we might just take Dick Van Dyke's famed suggestion from Mary Poppins and go fly a kite at this year's 25th Annual Kite Day @ Haulover Park Feb. 18-19. A prime spot for glider fanatics, children young and old will enjoy a windy time stringing along toys of increasingly fantastical shape. Don't have a kite kicking around your garage? Vendor Skyward Kites should have everything you need right on site; SkywardKites.com.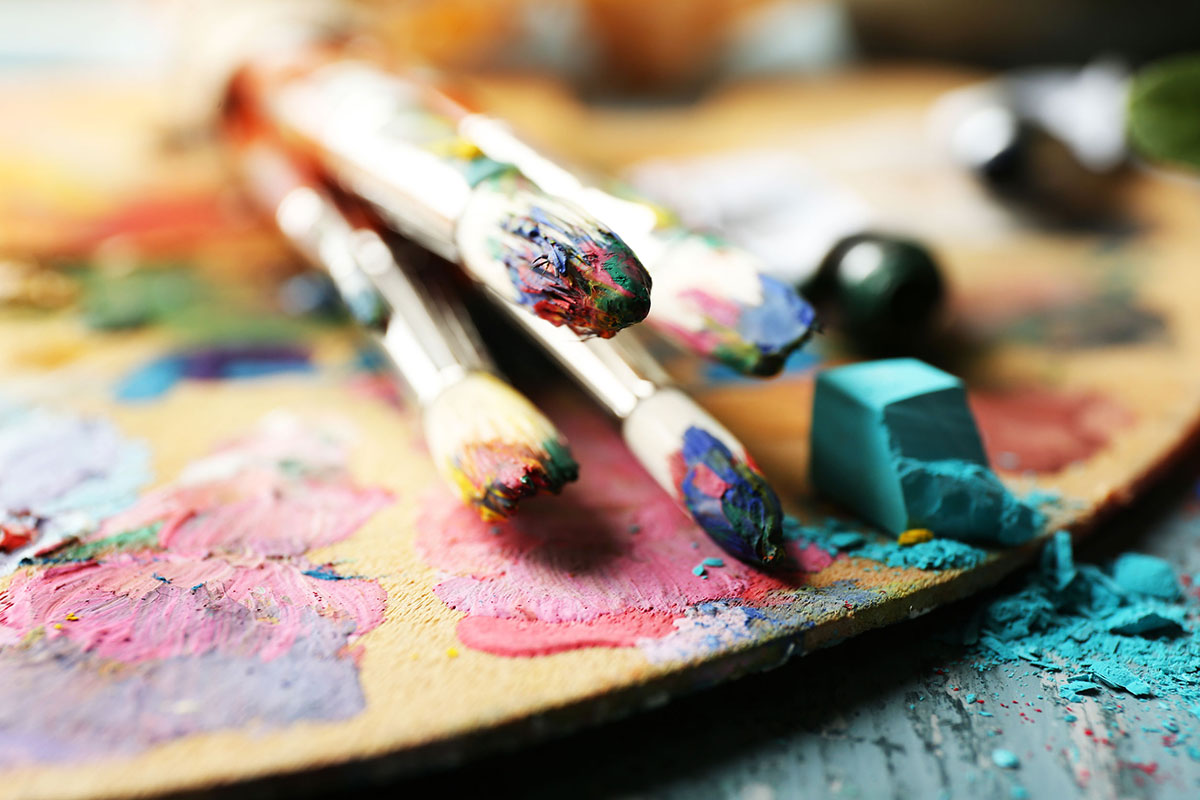 CocoRUN, Don't Walk!
A celebration of the arts commemorating aesthetic achievements across the visual, culinary and performing disciplines, the Coconut Grove Arts Festival will be once again spreading art, food and fun across a mile stretch of one of Miami's most charming boroughs. Featuring a wide selection of works by emerging and established artists from all over the world, it'll surely take you more than a day to traverse all the artistic entertainment this event has in store; Feb. 18-20; CGAF.com.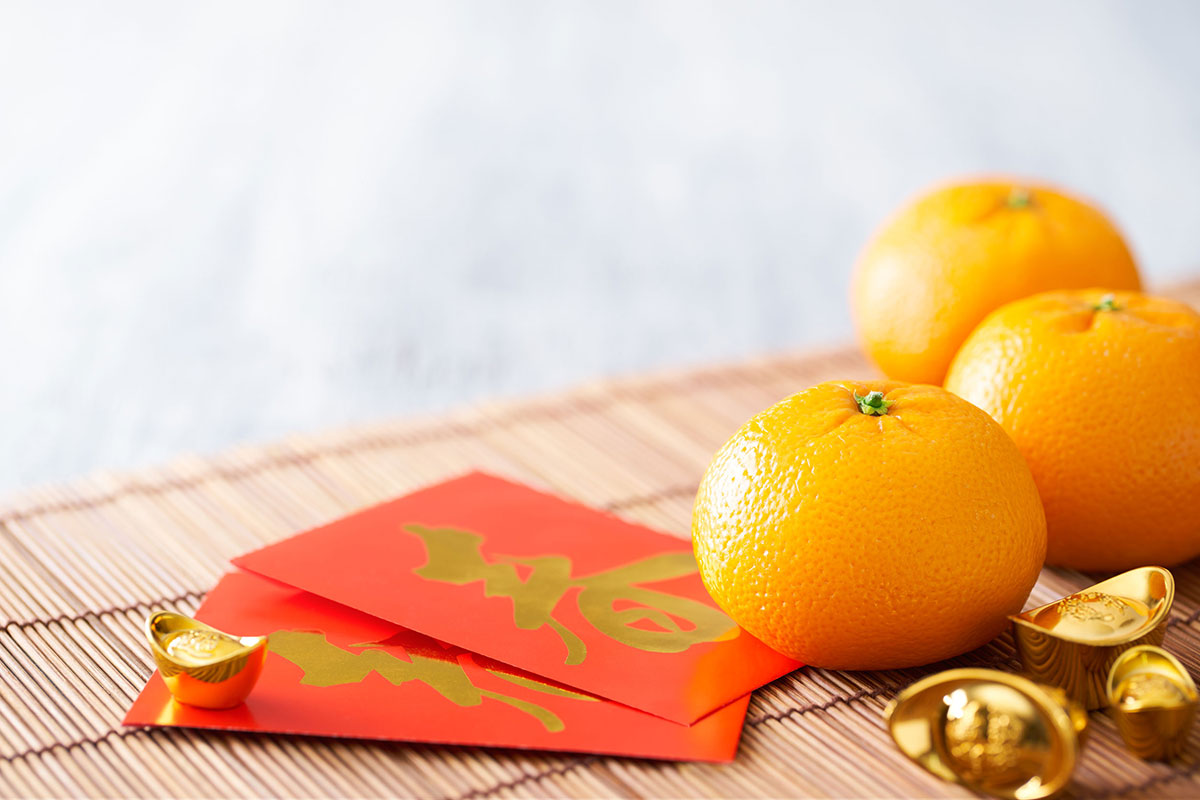 A (Chinese) New Year's Celebration
As if one annum-ending bacchanal wasn't enough, Miamians will have the opportunity to celebrate this strenuous year's end one more time at the Chinese Cultural Foundation's Chinese New Year Festival 2017, a daylong affair featuring acrobats, Taiko drumming, a dragon dance and fireworks. Located at MDC's Kendall campus, come celebrate the inception of the "Year Of The Rooster" with all the clamorous goodwill this cultural association can muster; Feb. 19; ChineseNewYearFestivalMiami.com.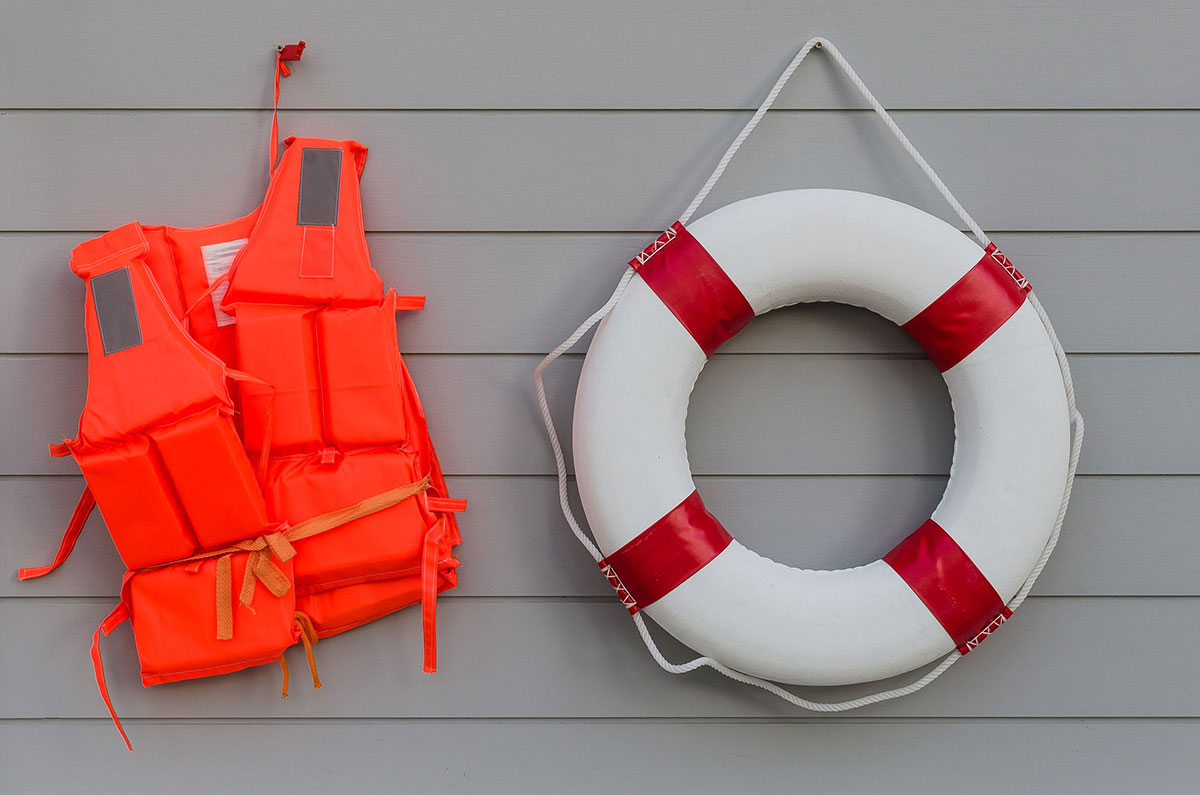 Water Safe
It was on July 24, 2015 when 14-year-old Perry Cohen was tragically lost at sea, sparking not only one of the largest rescue missions in American history, but the beginning of a charitable foundation determined to ensure such calamities never strike again. Now, the Perry J. Cohen Foundation (under the leadership of Cohen's mother, Pamela Cohen, and stepfather, Nicholas Kornilof) works tirelessly for the advancement of boating safety, wildlife preservation, teenage entrepreneurship and the arts; PJCF.org.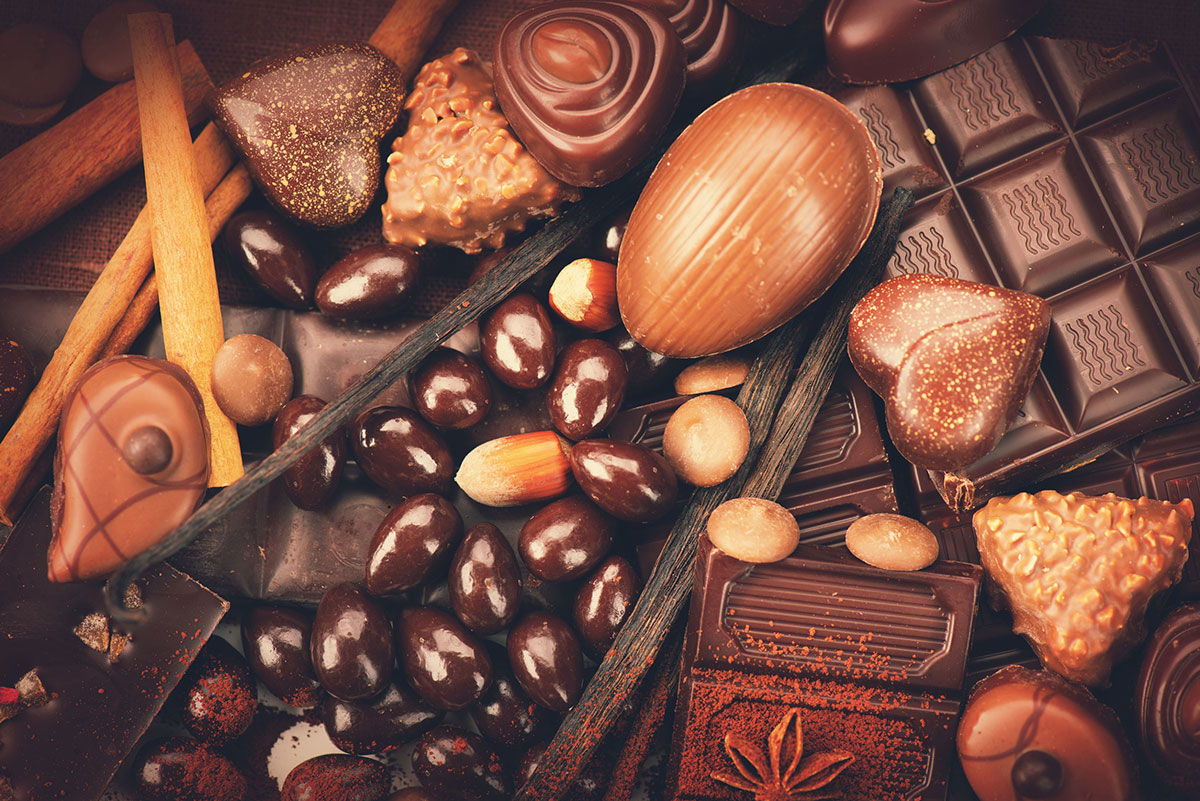 Artisanal Sweets
This Valentine's Day, don't denigrate your dearest with hastily purchased drugstore confectionary. Instead, grace them with sweets just as lovingly made as they were gifted with the handcrafted boutique bonbons of Cao Chocolates. A chocolaterie born of passion as rich as its products, these sustainably sourced morsels are made the way chocolate is supposed to be, morally and lovingly from bean to bar; CaoChocolates.com.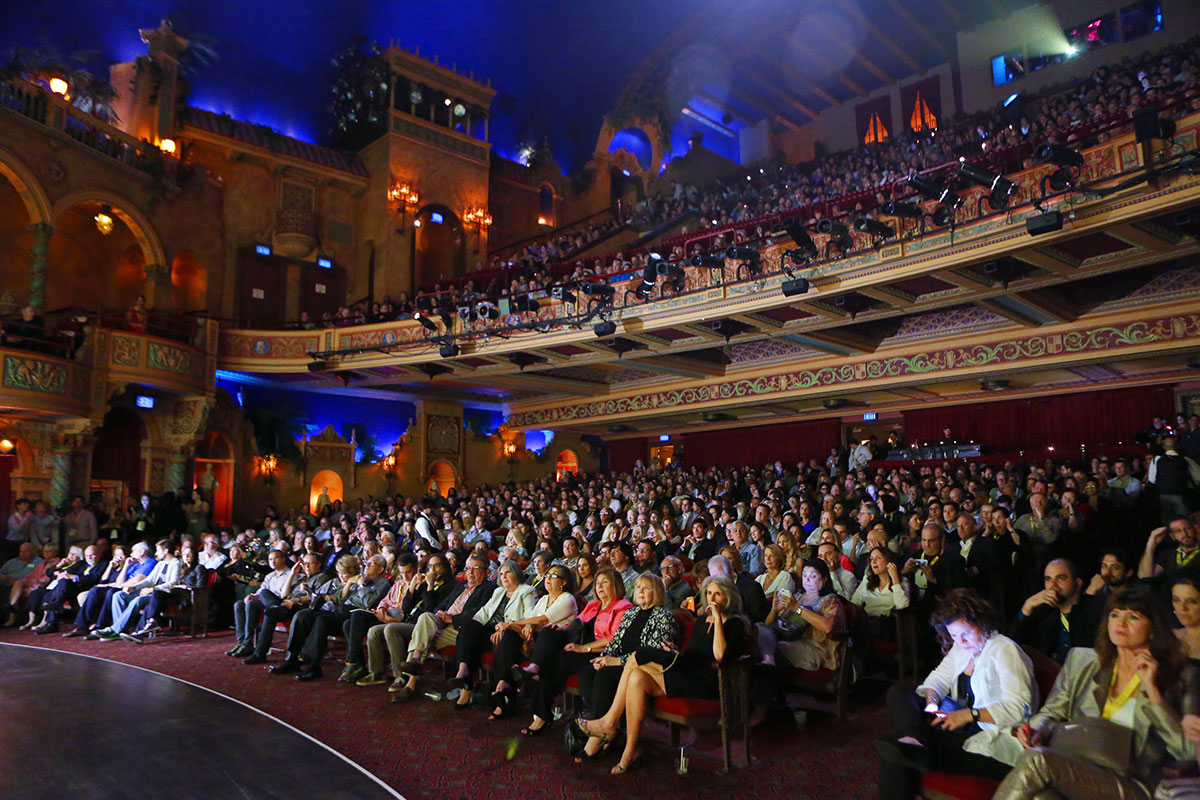 Festive Flicks
Great news for all you Magic City cinephiles, the 34th Miami Film Festival will be taking place next month March 3-12. Over the course of the 10-day festival, more than 100 films from as many as 40 different countries will screen for the first time in Florida, including premieres of some of the best world cinema has to offer. Oscar nominees, made-in-Miami stories, film panels and parties galore await; 844.565.6433; MiamiFilmFestival.com.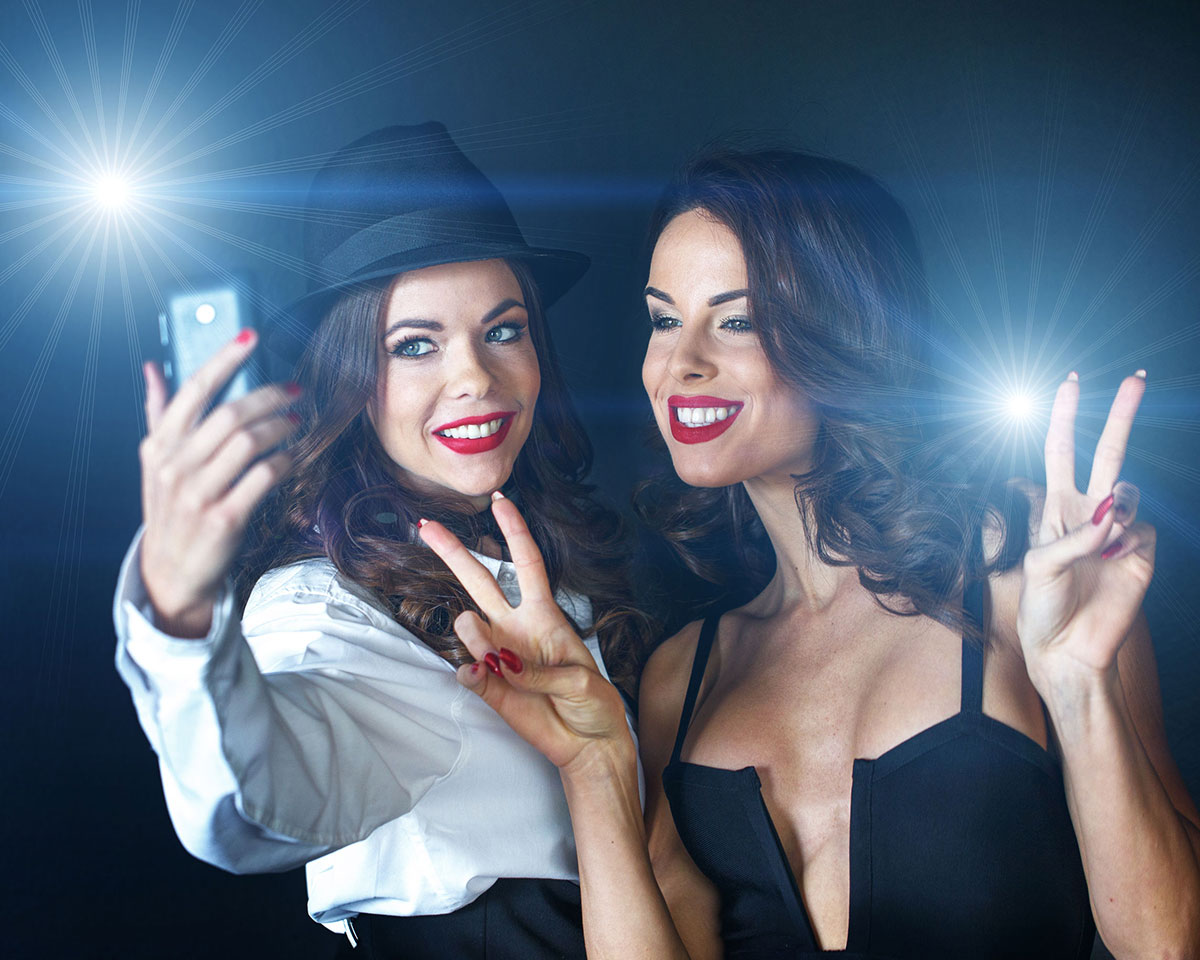 See & Be Seen
Anxious to ease your mind and palate after an extravagant 5 days traversing the South Beach Food & Wine Festival? Why not join esteemed Chef & TV personality Katie Lee at a truly one-of-a-kind Oscar Party @ Brickell City Centre. Enjoy toothsome noshes and bubbly before sitting down and watching Hollywood's largest awards show at no less a venue than the ultra-luxe CMX theatre; Feb. 26, SobeFest.com, BrickellCityCentre.com.
Décor Donations
A touchingly innovative project seamlessly fusing our city's love of creative design with its deeply philanthropic flair, Feb. 3-5 will see the Design On A Dime event once more gracing the Miami Design District. Come see some of the world's top interior designers craft and then donate stunning one-room vignettes, proceeds of which will support event creator's Housing Works' bold campaign to end AIDS by 2025; HousingWorks.org.
Benevolent Beers
Brewheads and micro-nerds rejoice, VeritageMiami will be serving yet another round of helpful hefeweizens at their Wynwood Walls Craft Beer Tasting on Feb 9. Come for the more than 140 craft beers and microbrews complemented by toothsome bites from local restaurants. Stay for the chance to aid the United Way of Miami-Dade in its ever-noble goal of enriching Miami and its residents. For tickets or info on future events, call 877.820.3378 or visit VeritageMiami.com.