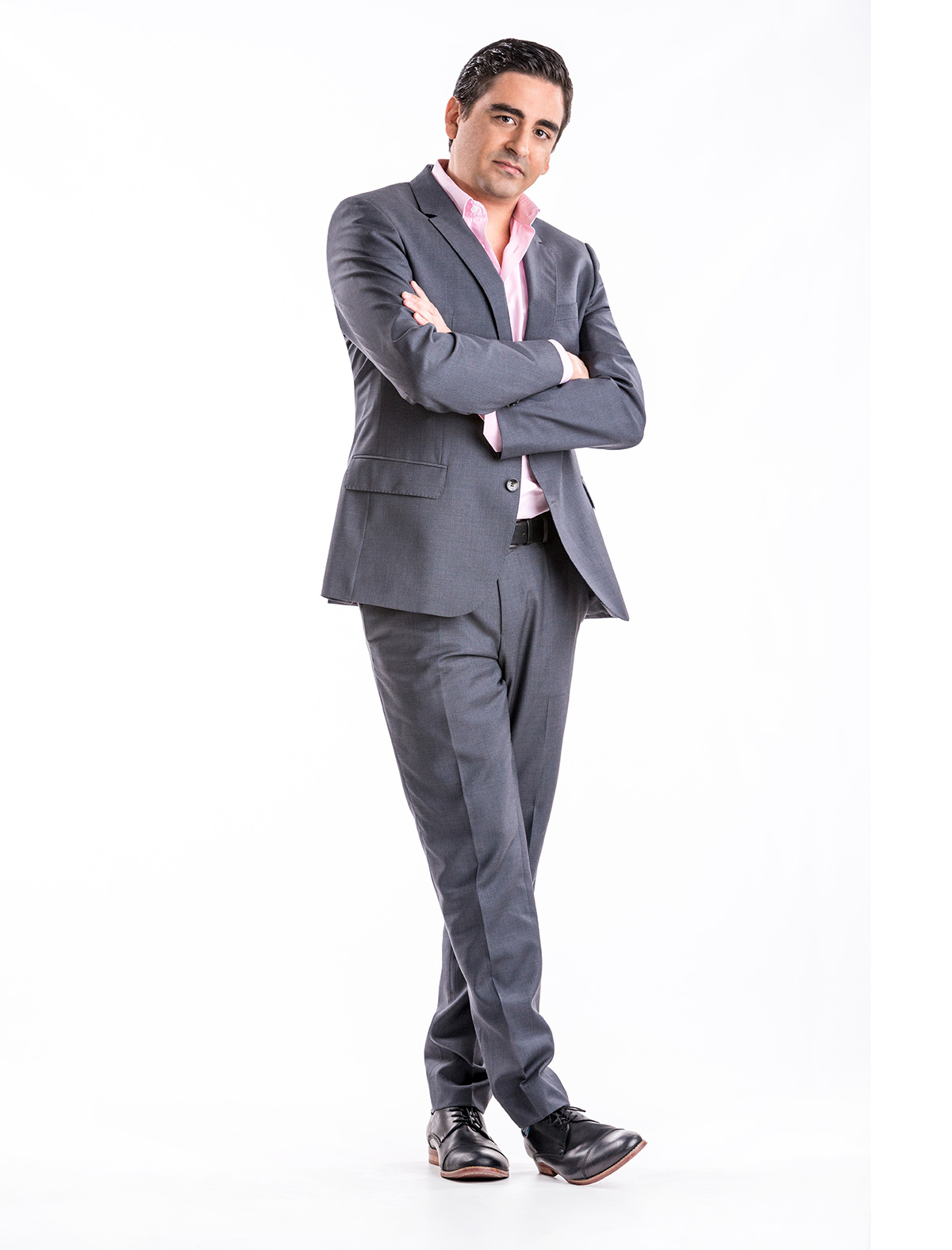 Christopher R. Suarez, 35
Sr. Sales Associate
CMC Real Estate
CMCRealEstate.com
Having worked with many of Miami's major developers, Christopher R. Suarez knows a thing or two about the real estate biz. Through his new role with CMC Real Estate and the firm's highly anticipated Brickell Flatiron project, he's able to do what he loves: connecting with people in a meaningful way. "Sales is a highly personal and varied interaction," he says. "Miami has always been home and I'm an extreme promoter of the amazing city we live in."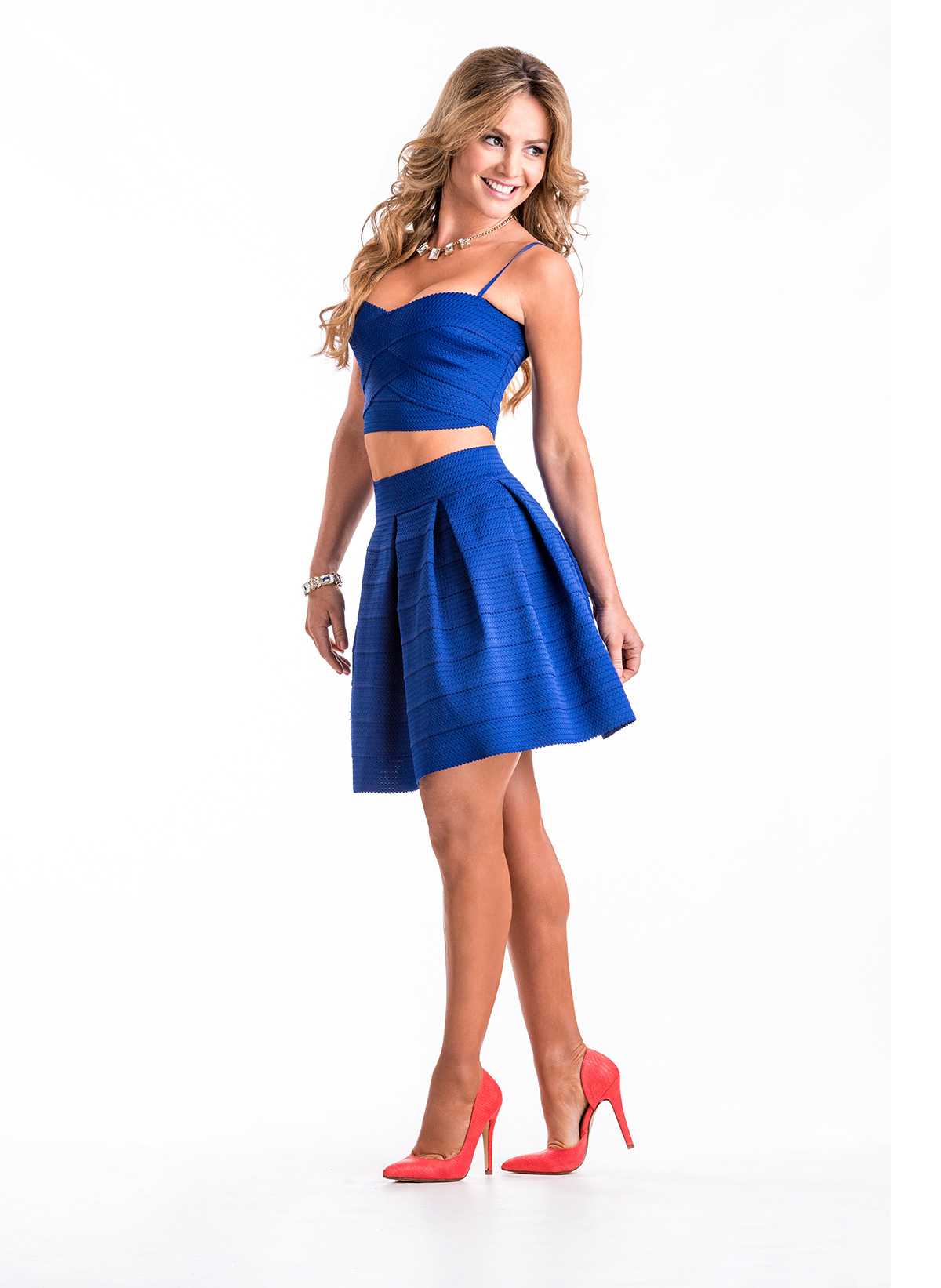 Ximena Córdoba, 35
Weather Anchor
Despierta América
DespiertaAmerica.com
When Ximena Córdoba dishes out the weather on Despierta América, Univsion's top-rated live morning news and entertainment program, the forecast is always sunny with a major chance of laughs. "It's very important to me that my audience feels like they're a part of the morning experience," she says. "I take every opportunity possible to connect with them on a personal level — I feel a great deal of responsibility to be honest and open with all of my fans."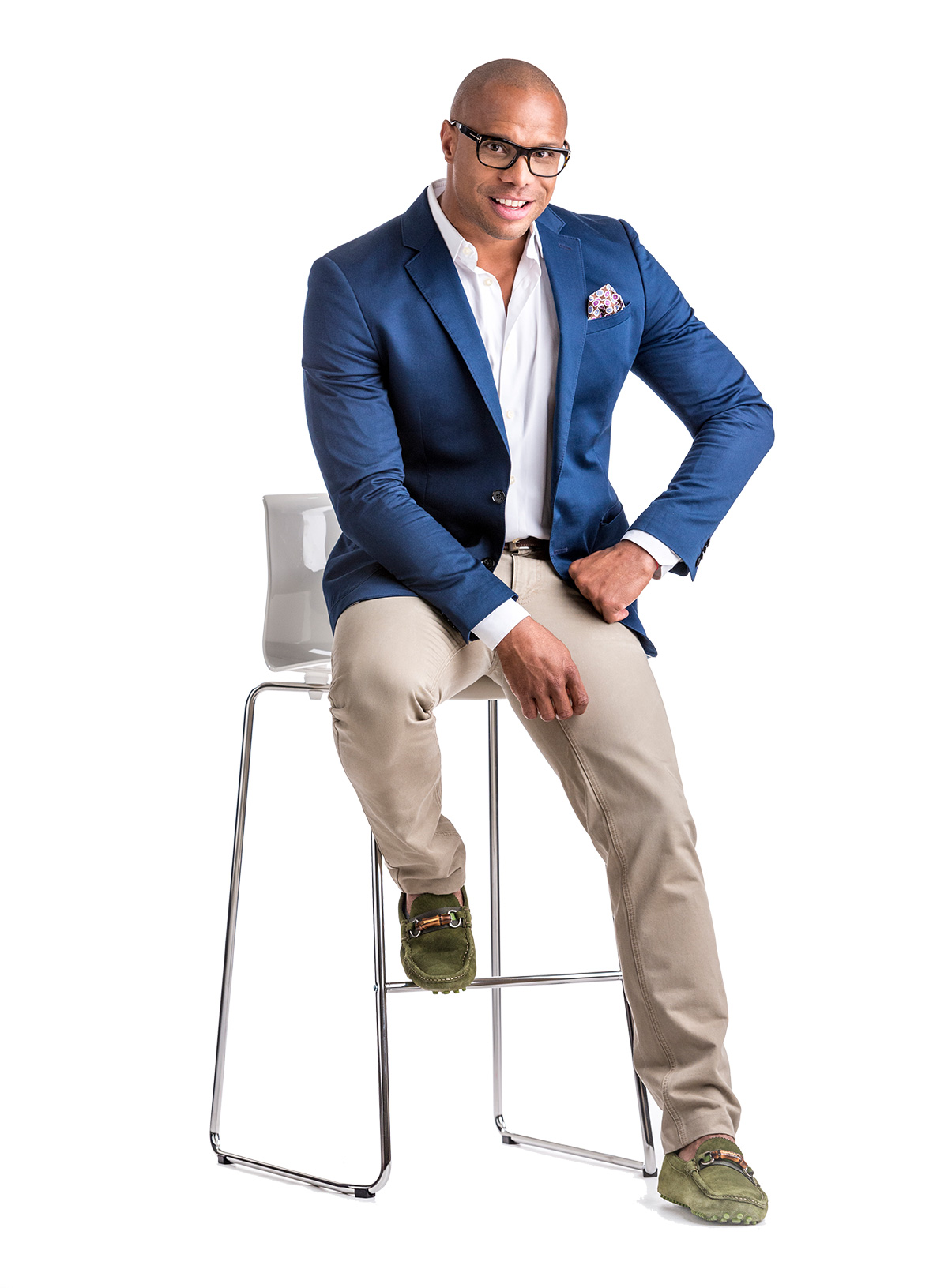 Reginald Dunlap, 38
Founder & Design Principal
Luxe IDF
LuxeIDF.com
Reginald Dunlap admits he didn't know interior design was a career until he went to college and noticed a few students working with interior designers to maximize their tight dorm spaces. It was at that point that he found his professional calling. "My favorite part of the job is when a client walks into a completed project for the first time," he says. "I love to see their faces — it's priceless!" But it's not all work and no play for this super-achiever. "I'm an equestrian in the hunter-jumper division and an avid gymnast, runner and swimmer," he says. He's also a proud Eagle Scout and a Licensed Foster Parent. "I'm dedicated to helping where I can," he says.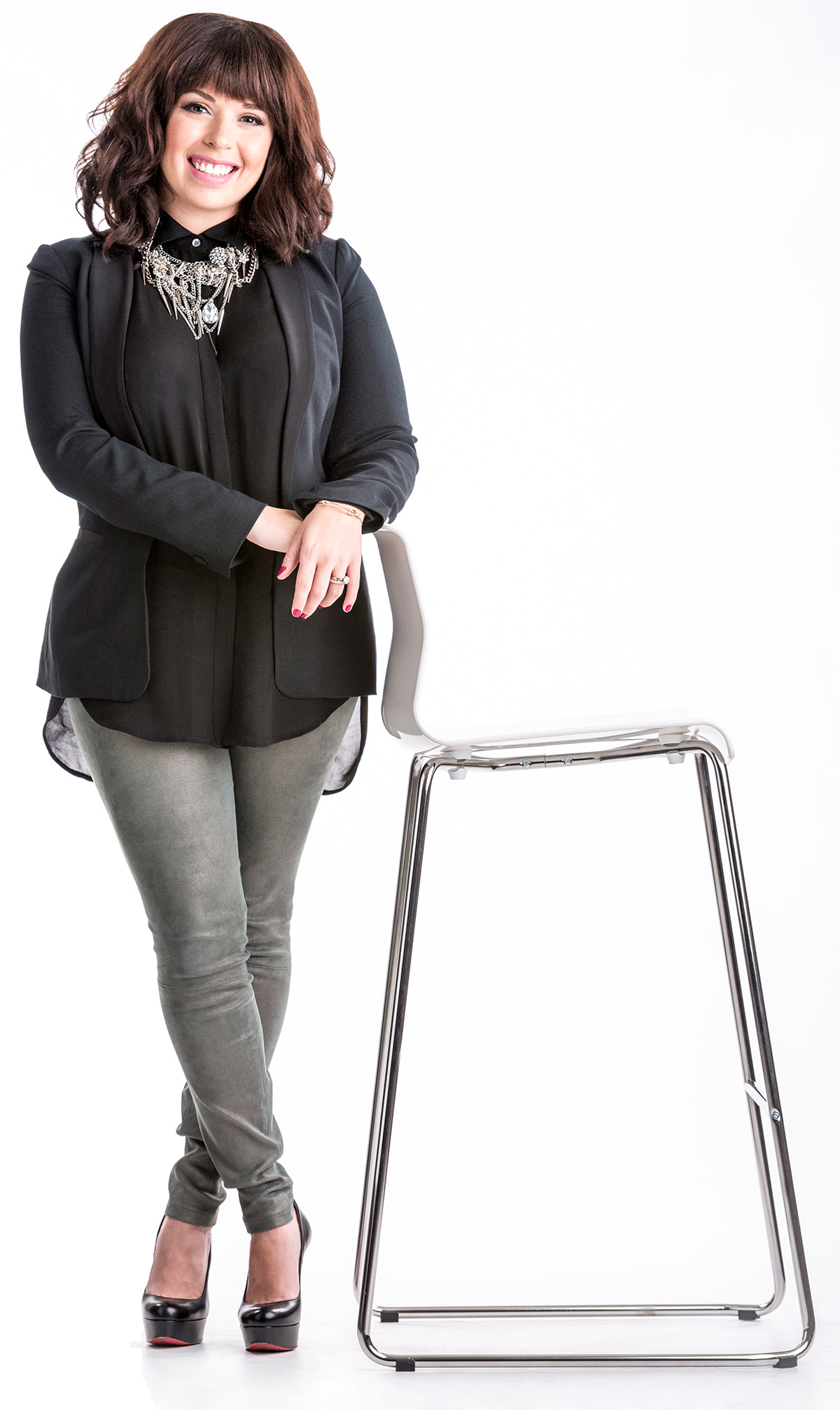 Tara Ulanoff, 30
Sr. Manager Consumer Insights
Bacardi USA ; BacardiUSA.com
San Antonio native Tara Ulanoff was living in Los Angeles working for P&G when Bacardi approached her with an amazing opportunity to help them game-change their marketing team in Miami and evolve the brand into the social lubricant of choice for the Millennial generation. "I'm hooked on this city," she says. "There's literally no place on Earth as glamorous and sexy as Miami." And, she says, the perception that working for Bacardi is one big party is only partially true. "While we do party (a lot), there are always many moving pieces happening in the background," she says. "It takes a lot of work to be this fabulous!"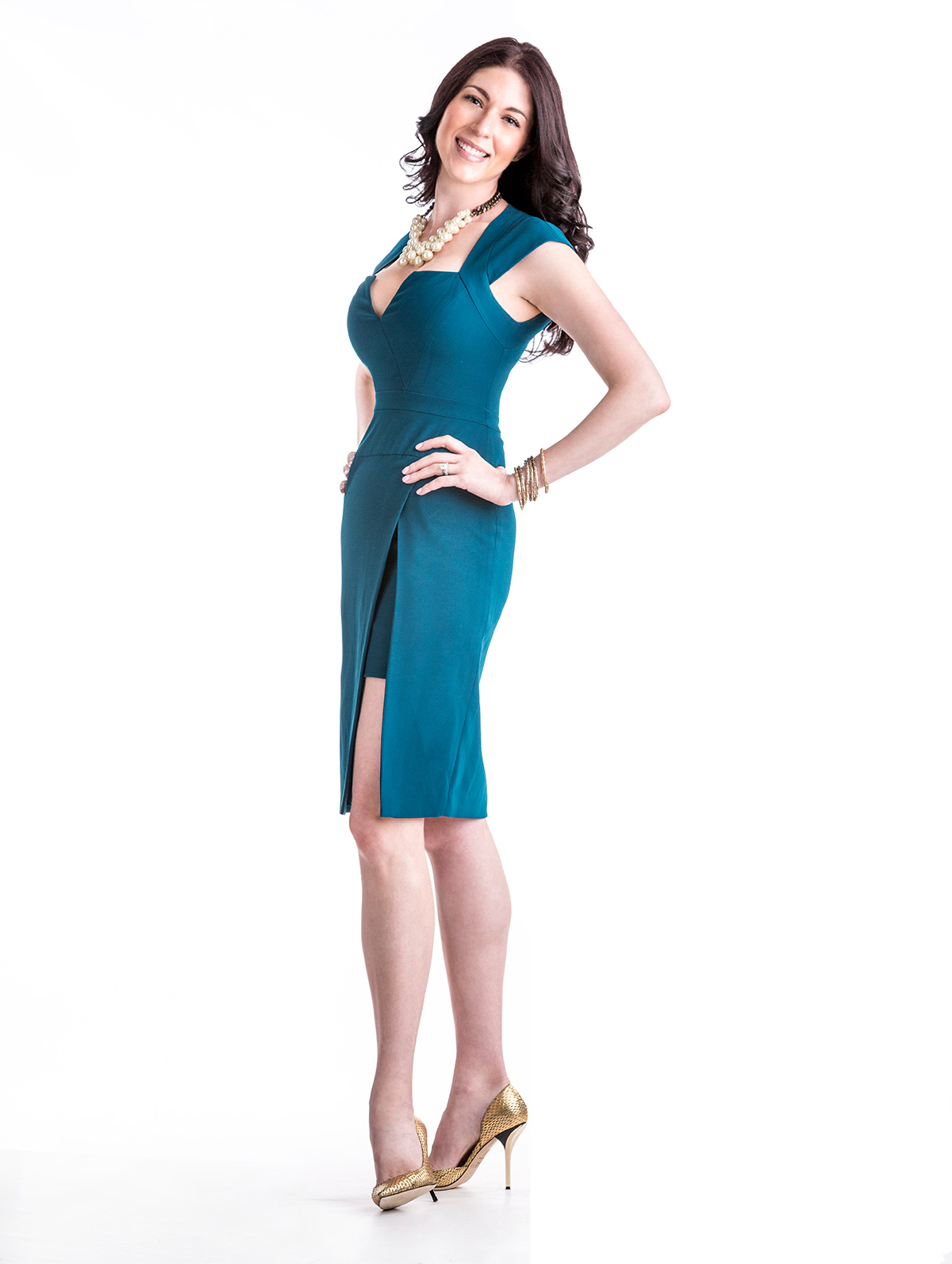 Anastasia Protopapadakis, 33
Sr. Associate
GrayRobinson, P.A.
Gray-Robinson.com
Ever since she did a book report on Sandra Day O'Connor in 3rd Grade, Anastasia Protopapadakis knew she wanted to be an attorney. Today, she's a Sr. Associate at GrayRobinson's Miami Litigation Department. "My clients can expect the highest level of expertise and attention dedicated to their matter, accompanied by honest and realistic guidance," she says. When she's not on the clock, this self-described foodie says she has a bad case of wanderlust. "I love researching the locations I'm visiting to learn about the culture and seek out truly local, off-the-beaten-path experiences," she says.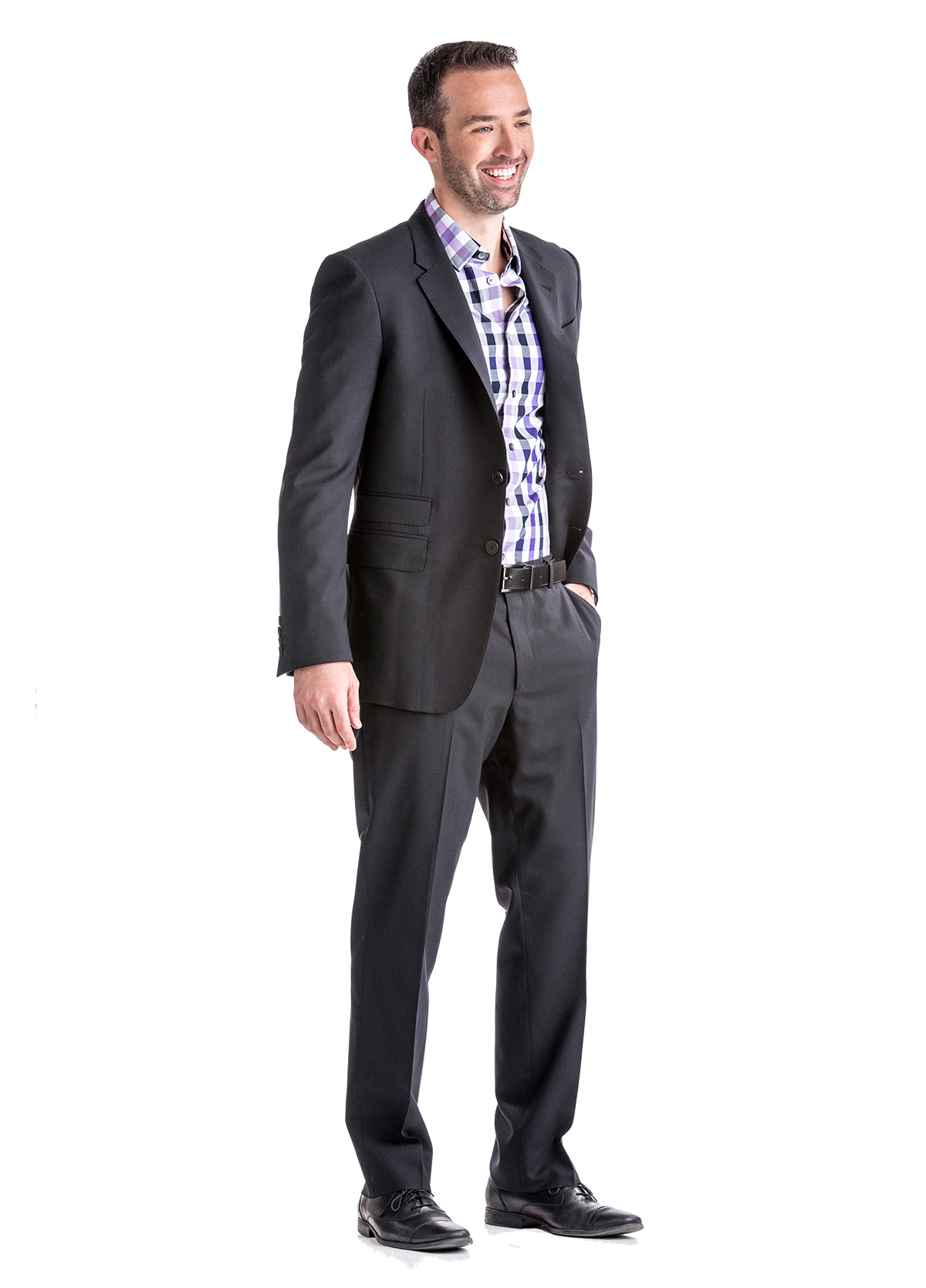 Jason R. Domark, 36
Sr. Associate
White & Case LLP
WhiteCase.com
Jason R. Domark always dreamed of being a baseball player, an astronaut or a writer. "When I couldn't hit a curve ball and didn't make it to space camp, I focused on writing," he says. "People see movies and TV shows like A Few Good Men, Suits and Law & Order and think being a lawyer is all about a good oral presentation…but many cases are won or lost on paper before you even step into court."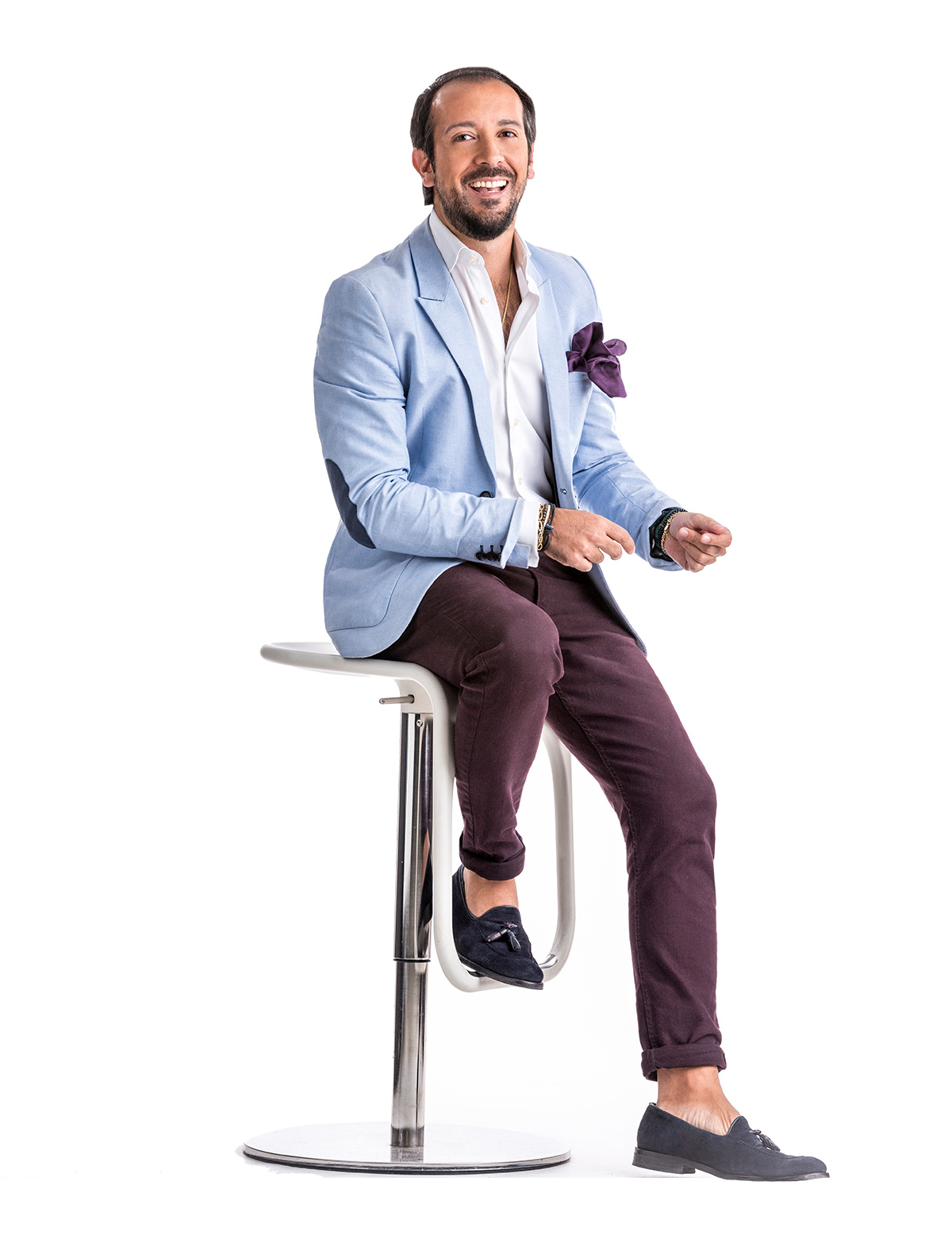 Jose-Antonio Valencia, 38
CEO
Star Life Coach
JoseAntonioValencia.com
Jose-Antonio Valencia is a Life Coach who helps connect his high-profile and celebrity clientele to their purpose and passion through Star Life Coach. "My passion is helping artists accomplish a true star-status that goes beyond fame and success," he says. "True stars care about the light they can give to the world, not the bling they can get for themselves." He works directly with clients to shape a vision and customize an action plan that leaves a positive legacy in the world. "I think it's a true blessing and honor to inspire and add value to other people's lives," he says.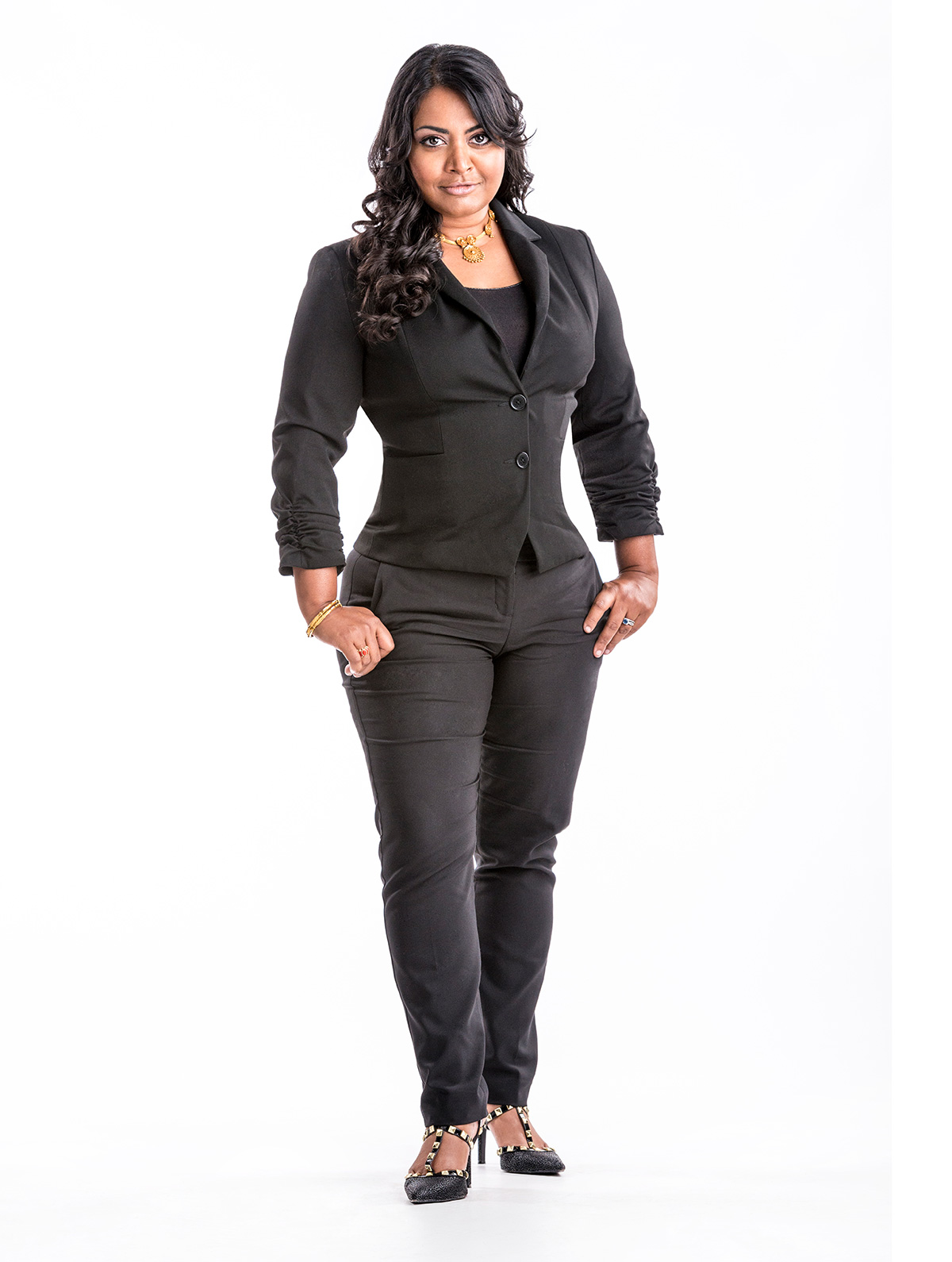 Shobha Nagaprasanna, 39
Attorney At Law
Shobha Nagaprasanna, P.A.
TheBusinessAndIdeaFirm.com
Shobha Nagaprasanna provides counsel regarding corporate, non-profit, intellectual property and entertainment matters through her firm — and she can't imagine doing it from anywhere else but The Magic City. "We live in place where brilliant flowers and exotic fruits bloom, parrots fly, peacocks cross streets, the ocean looks like pool water and the weather is perfect," she says. "It's also where people of all origins live together and share their culture with each other — there's no reason to ever leave."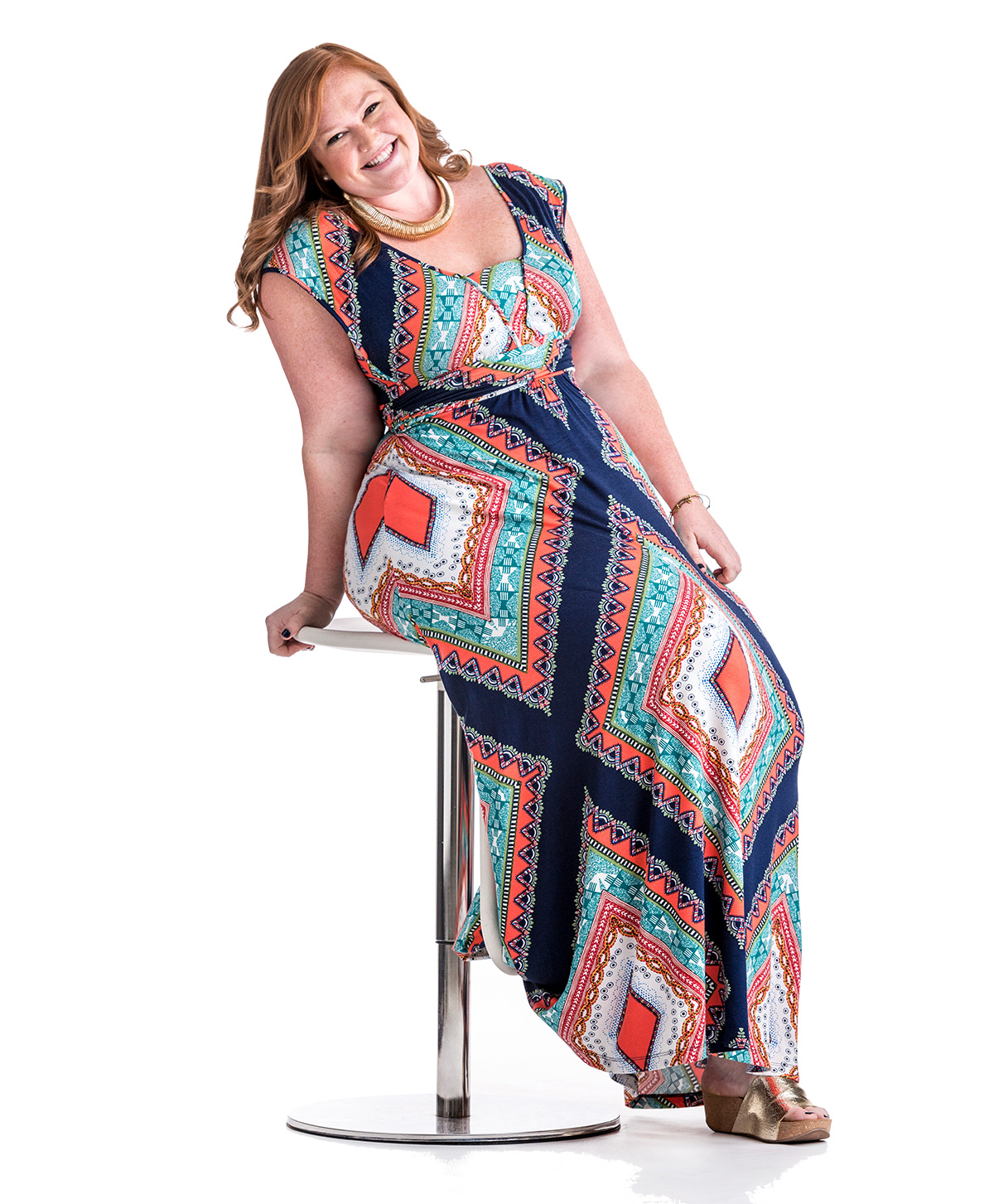 Katelyn O'Connor, 28
Business Development Assoc.
Oliver Gal; OliverGal.com
Art Consultant
Avant Gallery; AvantGallery.com
As a child, Katelyn O'Connor wanted to be many things when she grew up — a professional horseback rider, a pro basketball player and an artist, to name a few. Today, still does all of her childhood aspirations as a hobby when she's not focused on helping to sell and promote up-and-coming artists through her role with Oliver Gal and Avant Gallery. "I really love that I have the opportunity to meet and sell the work of some of my favorite artists for a living," she says. "It's a dream come true."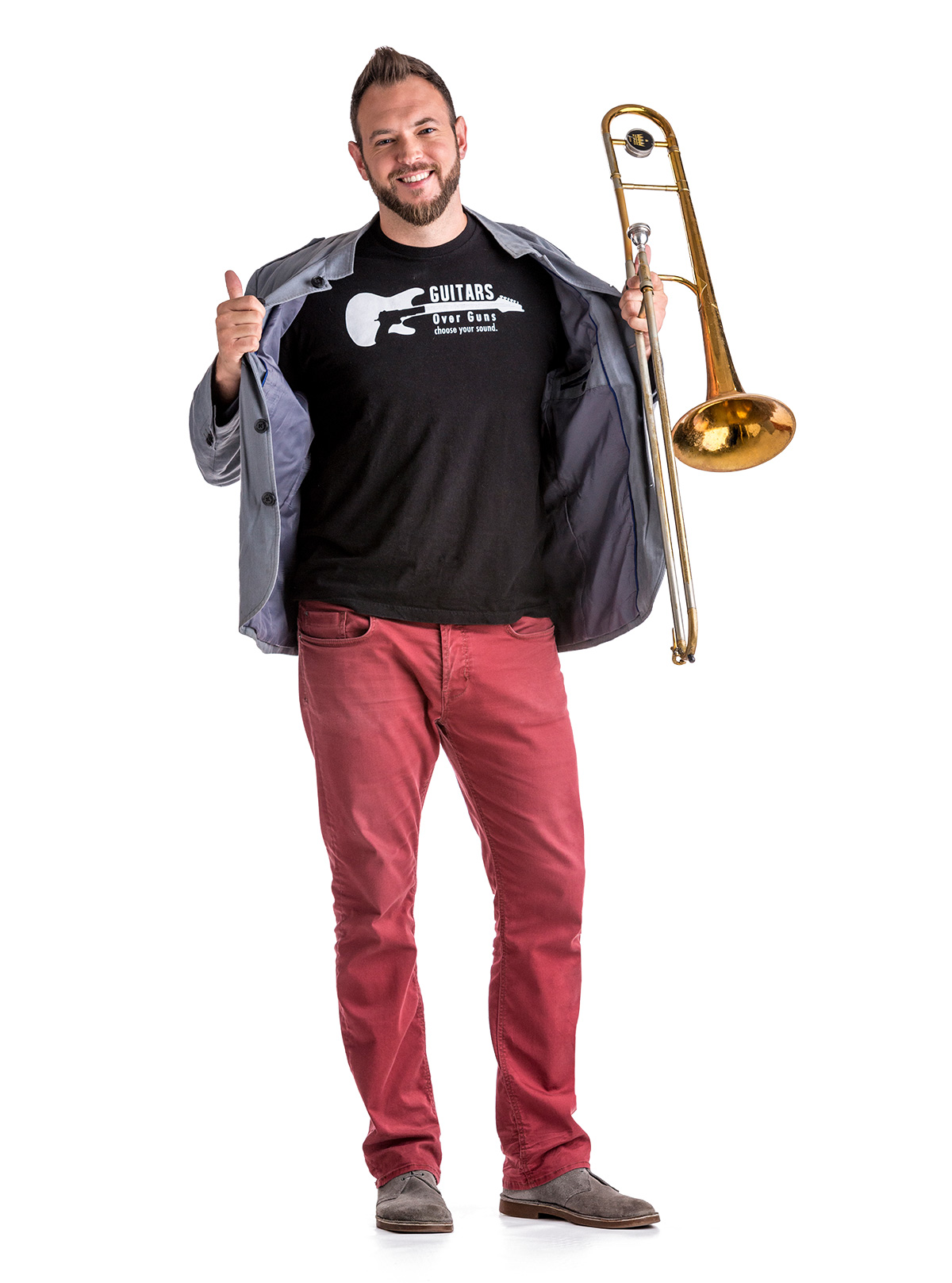 Chad Bernstein, 31
CEO & Co-Founder
Guitars Over Guns
GuitarsOverGuns.org
Chad Bernstein uses music as a bridge to reach and mentor youth toward success through Guitars Over Guns. "We focus on helping kids find the music that speaks to them, using it as a platform to communicate and build a relationship," he says. "Many of them have never been out of their own neighborhoods, so when we take them to a beautiful recording studio or a performance venue, or even to the beach, their perspective is completely shifted." And his efforts haven't gone unnoticed — Bernstein was recently honored as a CNN Hero. "We thrive on providing experiences to our kids that expand their perception of the world and their place in it," he says. "To watch them go through that transformation is life-altering."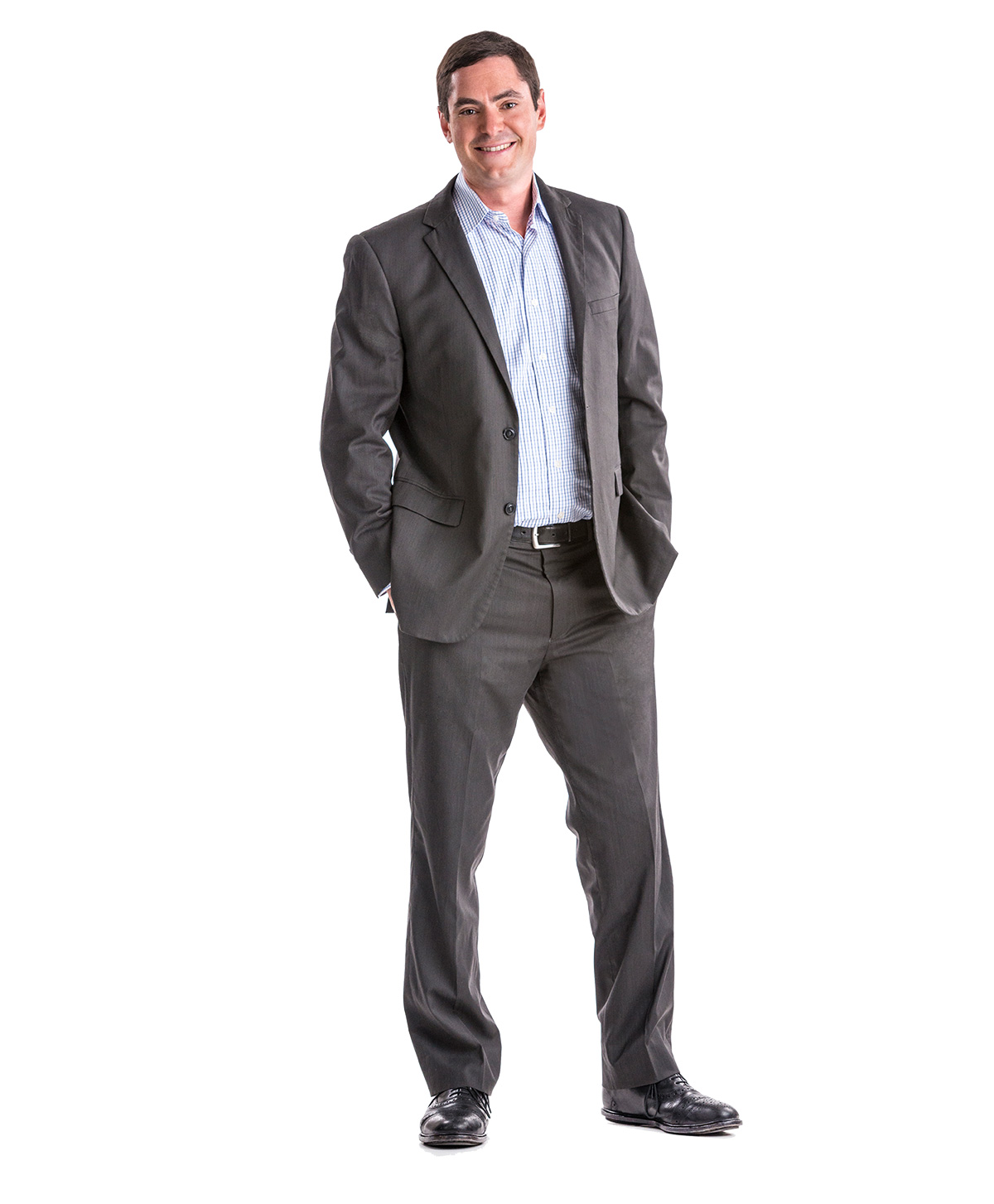 Pablo Gonzalez, 34
Director Of Sustainability
OHL-Arellano Construction
ArellanoGC.com
Pablo Gonzalez understands that most people have many misconceptions about green-building. "They either think it's all about solar panels or about doing crazy things like building a house made of trash," he says. "What it's really about is building something designed to last as long as possible while creating as little waste as possible and being as inexpensive to run as possible — my job is figuring out how to get as much of that done within a client's budget and goals."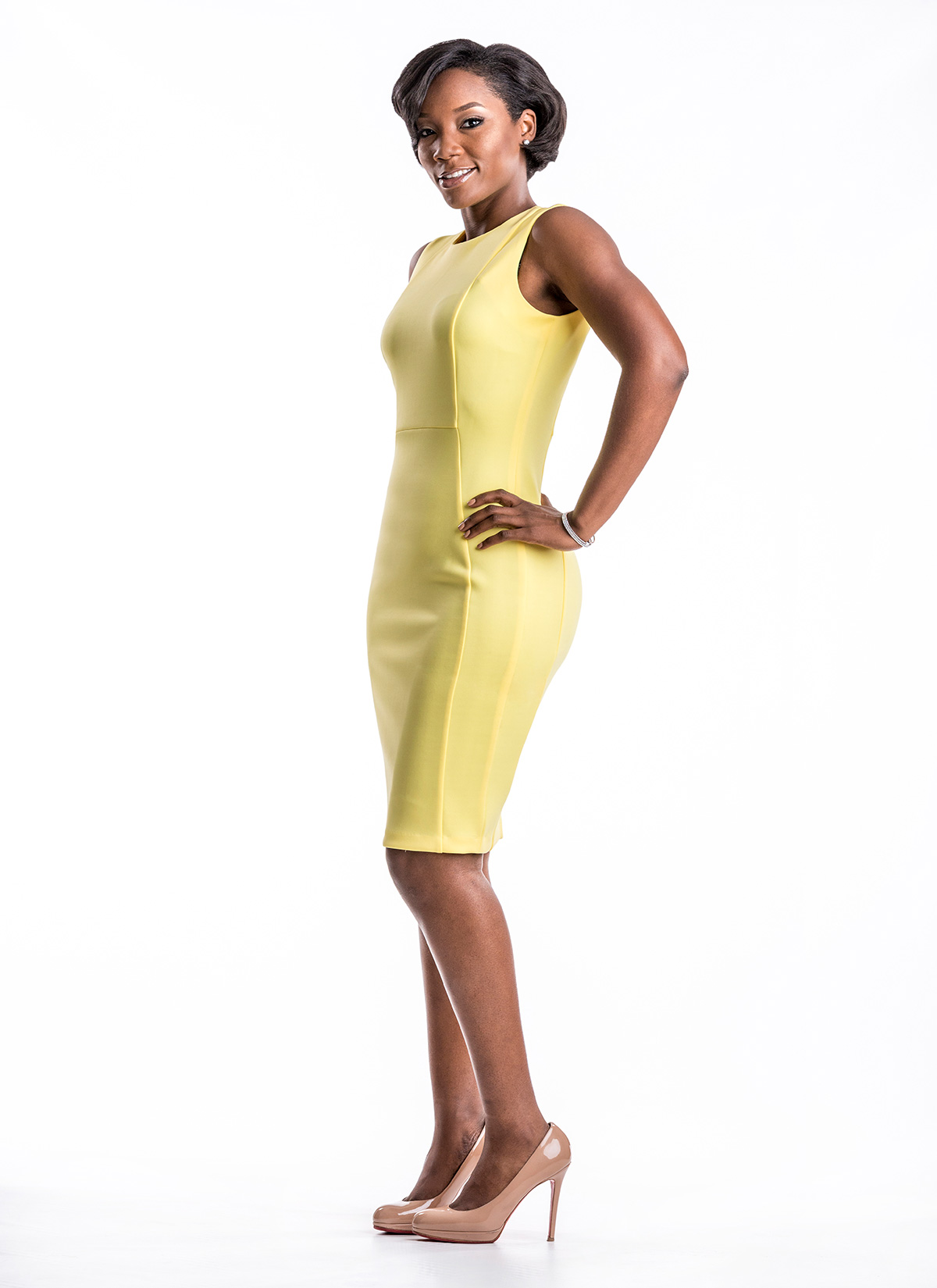 Aarrin Golson, 35
Sr. Trial Attorney
EEOC
EEOC.gov
When you ask Aarrin Golson what she does for a living, she's quick to answer with an attention-grabbing response: "I give power to the people!" As such, she's responsible for litigating cases against private companies when there's reason to believe an individual has been discriminated against. "The most challenging part of my job is knowing that I can't help everyone," she says. "My entire career has been dedicated to serving the underdog."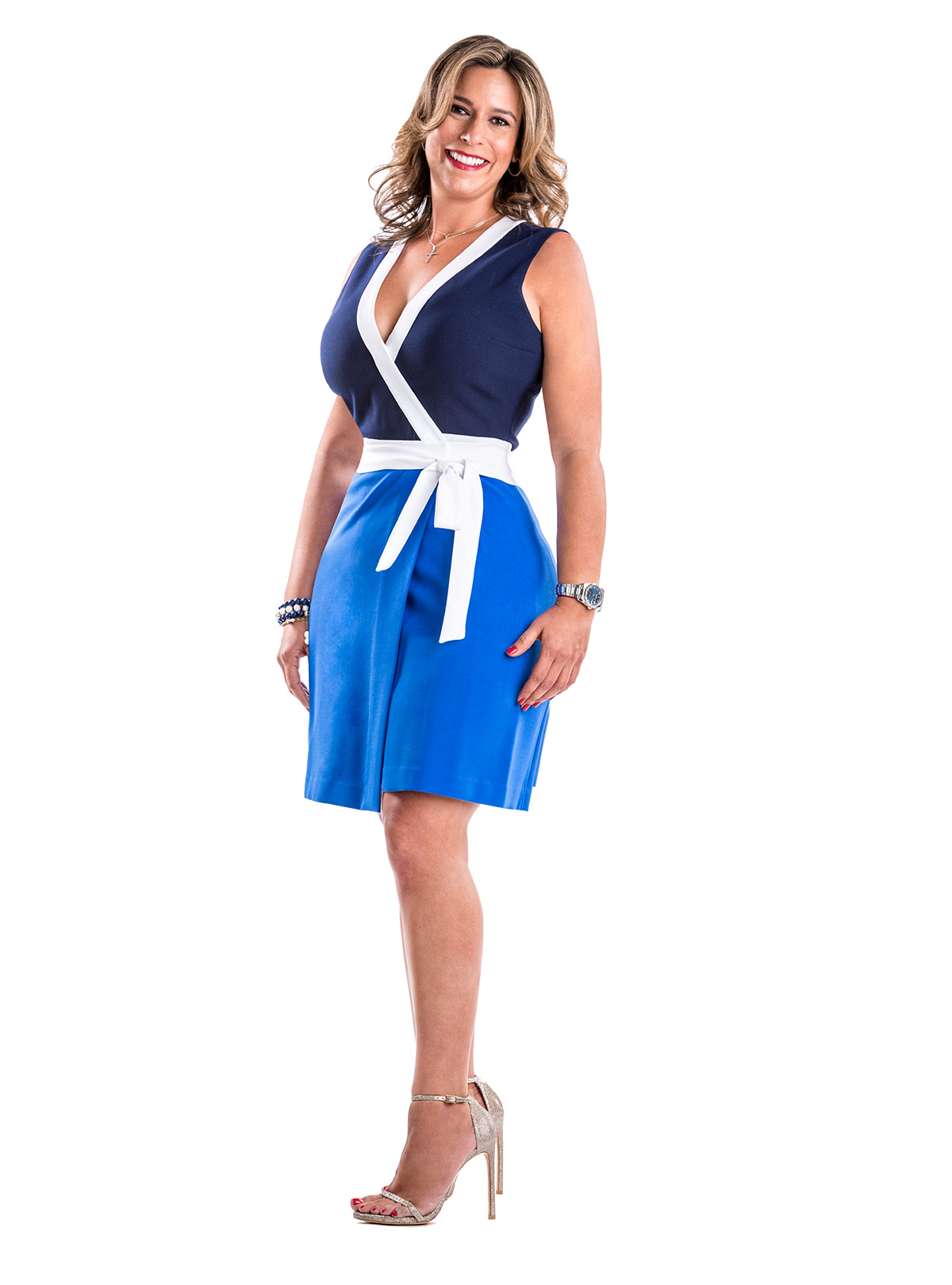 Vanessa Acosta, 37
Sr. Assistant To The City Manager
City Of Miami
MiamiGov.com
Vanessa Acosta's private sector experience in law, construction and development has equipped her with a unique sensibility that she utilizes every day in briefing the City Of Miami's administration and elected officials as a liaison, conduit and facilitator for over 20 departments. "My favorite part of the job is giving a face to bureaucracy — I believe that local government is the bedrock of democracy," she says. "I approach each issue as an opportunity to find a solution."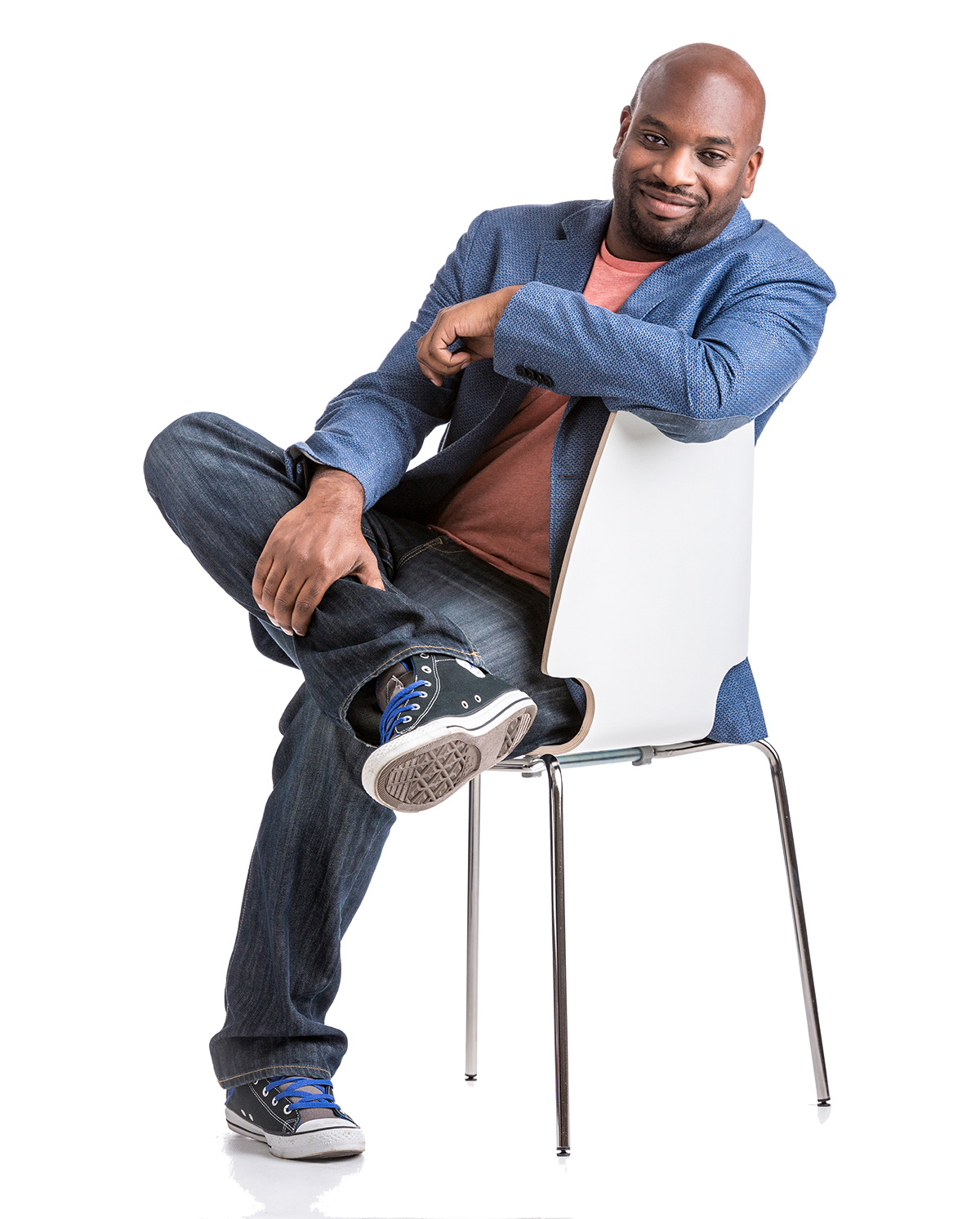 Brian Brackeen, 37
CEO
Kairos
Kairos.com
Brian Brackeen is working on technologies that will enhance people's lives in really cool sci-fi ways. One of his most dynamic projects involves creating Matrix-style facial recognition software that yields individual and crowd metrics, allows medical professionals to diagnose and treat patients with just one look at their face, and helps computers adapt to our needs and better understand our mood. "Believe in your wildest and craziest dreams," he says. "Those are the ones that have the best chance of coming true!"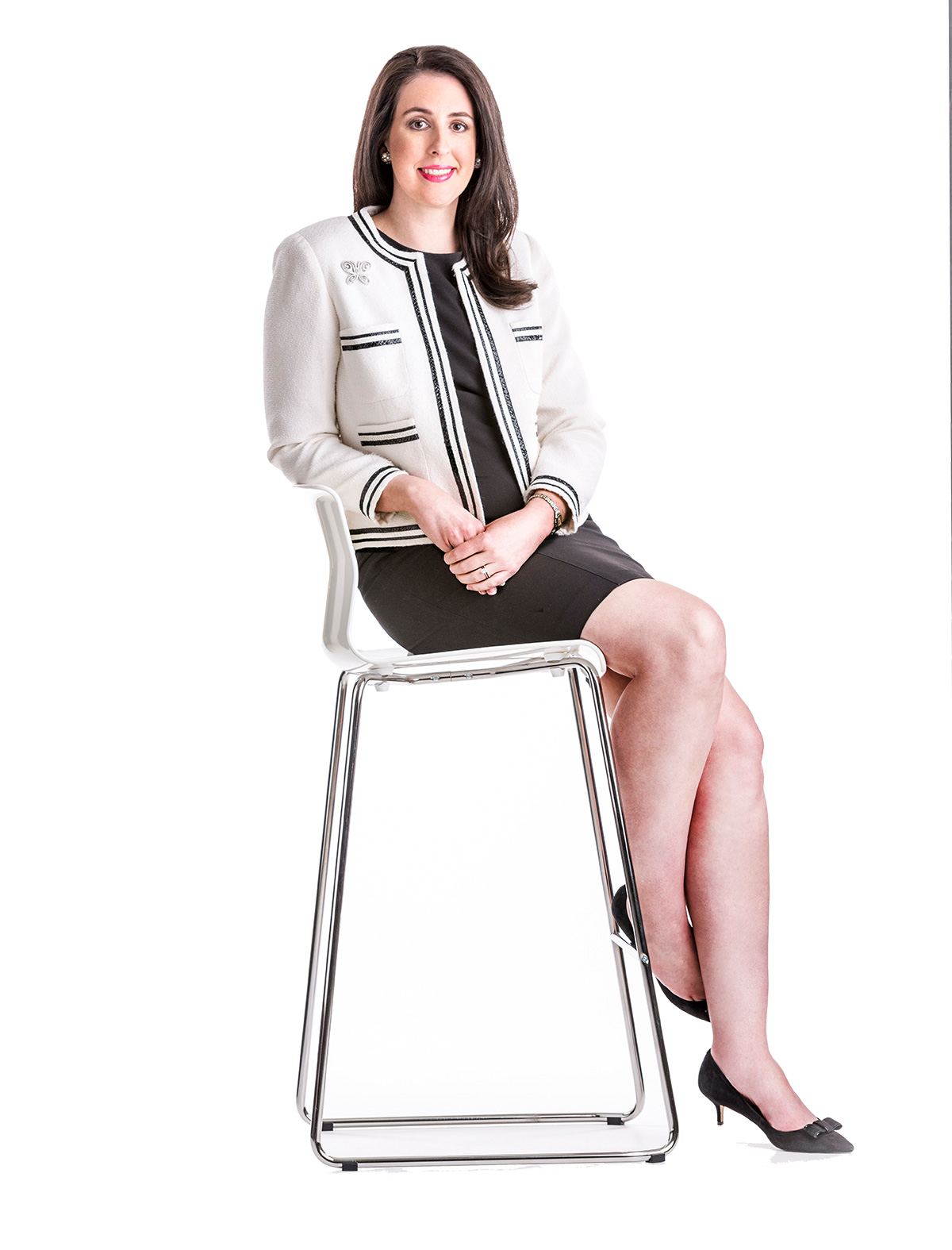 Joanie Stringer, 39
Sr. Vice President
Northern Trust
NorthernTrust.com
Joanie Stringer thrives on working with affluent and high net worth families to develop comprehensive financial solutions to meet each family's unique goals and objectives in the areas of asset management, preservation and transfer of wealth. For the past 17 years, she's helped Northern Trust open 7 new offices around the world while living in Miami, New York, London, Greenwich and Washington, D.C. "I look at challenges as opportunities," she says.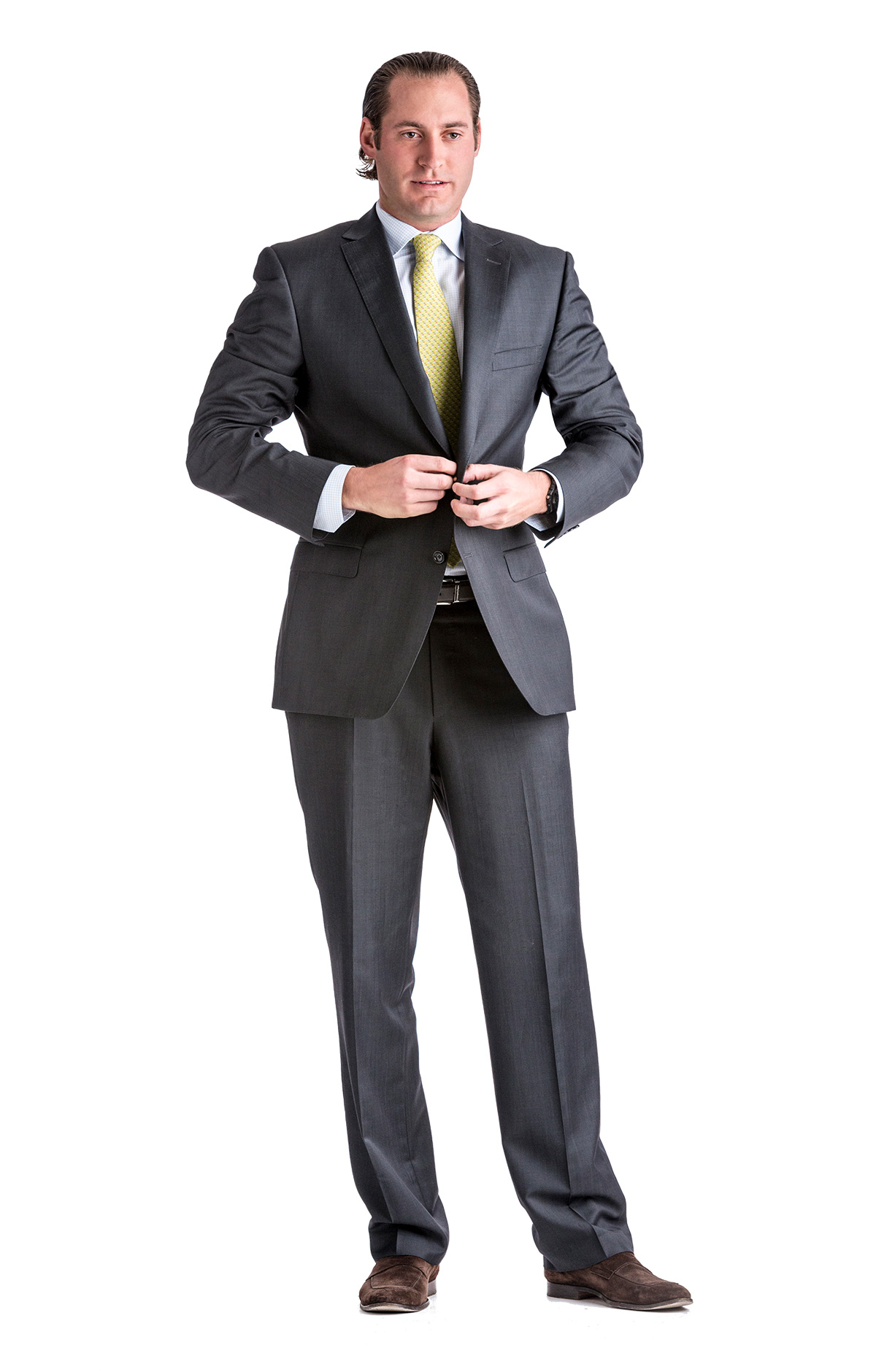 Jon Paul Pérez, 30
Vice President
Related Group
RelatedGroup.com
Growing up, Jon Paul Pérez spent many Saturdays driving around projects with his father, powerhouse real estate developer Jorge Pérez, Chairman & CEO of Related Group. Today, his responsibilities with the projects he oversees range from selecting architects and interior designers to handling project branding, construction management, financing, sales and marketing. And he enjoys every step of the process. "Miami continues to evolve and I love being a part of it," he says.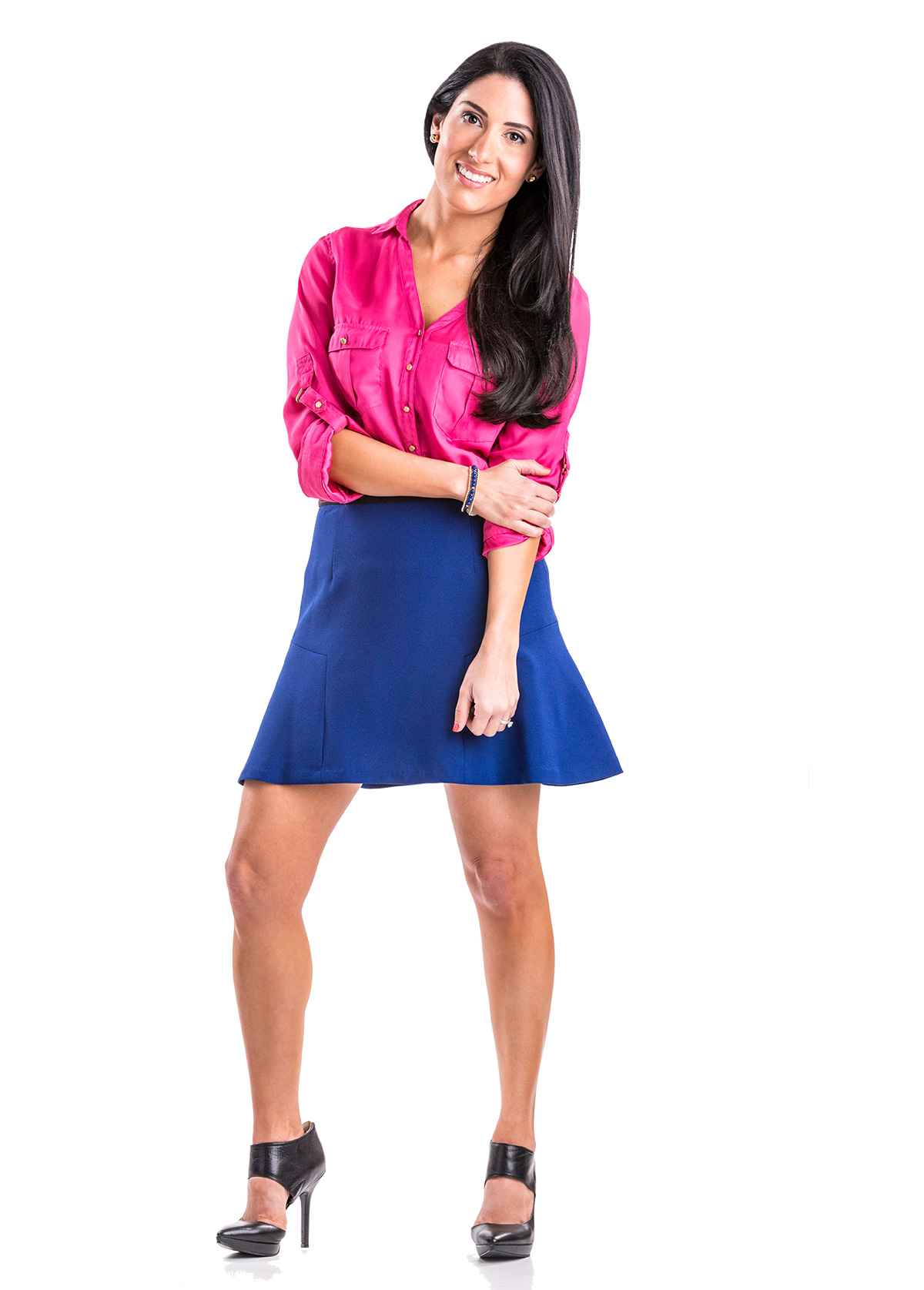 Suen Capó-Ortega, 34
Merchandise Buyer
El Dorado Furniture
ElDoradoFurniture.com
When Suen Capó-Ortega meets someone for the first time, she always greets them with a very interesting question: "How did you sleep last night?" "It's a fun way to spark a chat and introduce people to El Dorado and the fact that we have the largest mattress selection in Florida," she says. When she's not busy selecting winning pieces for El Dorado showrooms, she's spending time with loved ones at home and around town. "I'm fortunate to be part of a big Hispanic family, so there's never a dull moment!"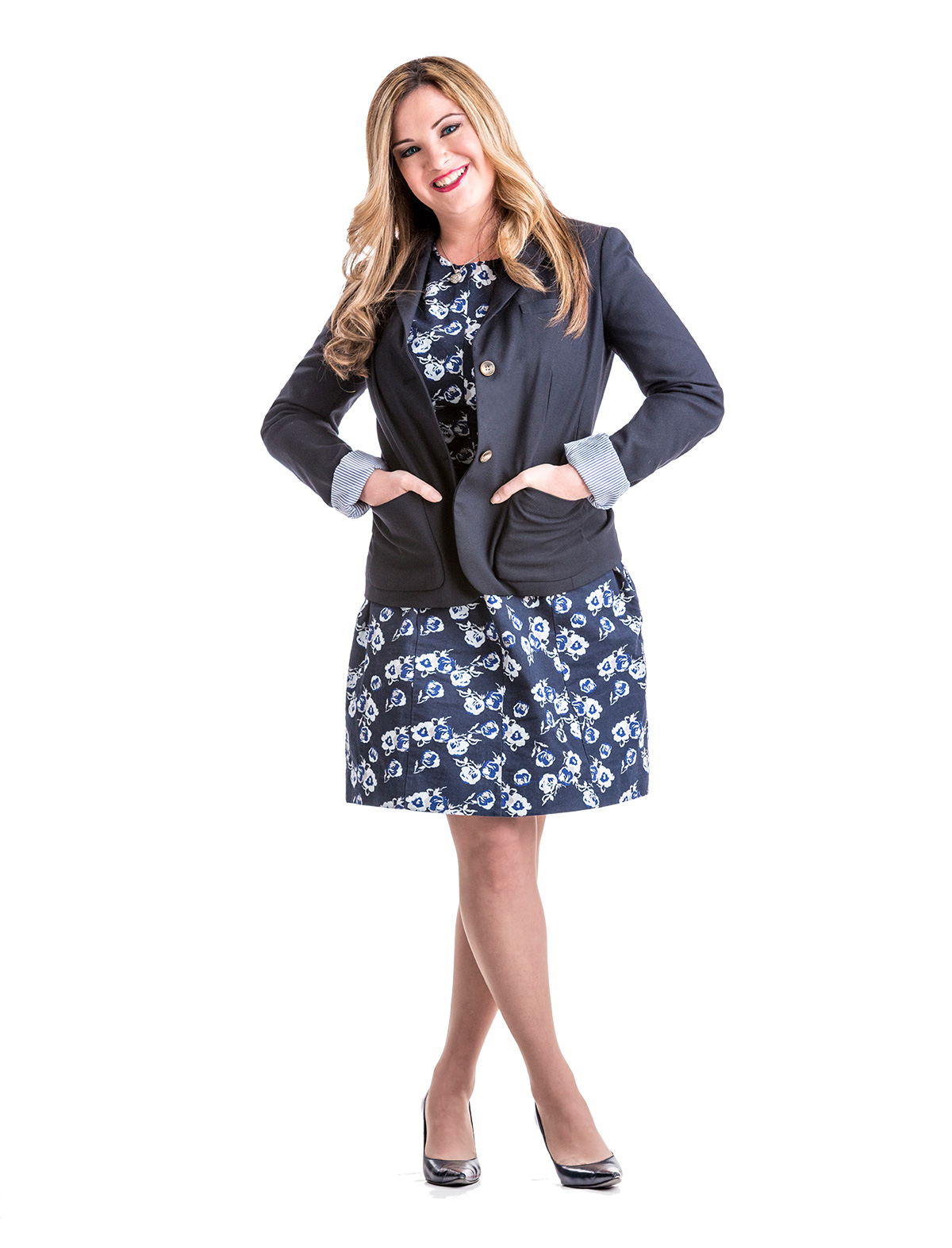 Jaime Rich Vining, 34
Partner
Friedland Vining, P.A.
FriedlandVining.com
The saying "imitation is the sincerest form of flattery" doesn't ring true in the intellectual property world where Jaime Rich Vining protects her clients' intellectual property rights. "I love working with creative people and helping them protect their ideas," she says. "Many of our clients are artists, designers, inventors and innovators and it's inspiring to see what they'll create next." She attributes her career success to her tenacity and thorough preparation. "I strive to always be the person in the room with the right answer," she says.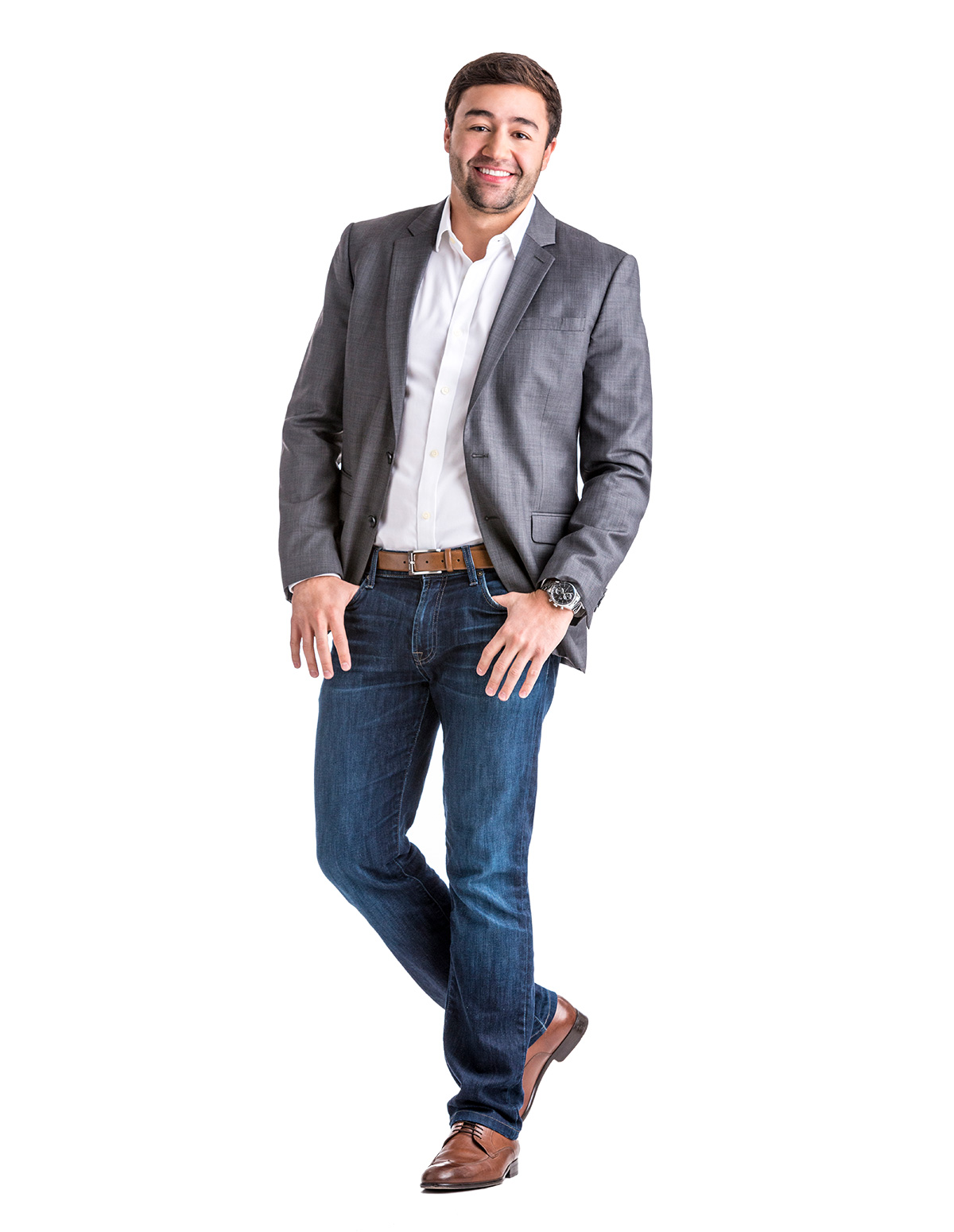 Alejandro Duque, 26
Strategic Partner Manager
YouTube
YouTube.com
Alejandro Duque helps people grow their reach on YouTube for a living. "Building your digital platforms comes down to identifying a niche audience, implementing strategies to get discovered and consistently communicating with fans," he says. But his interests go well beyond his day-to-day duties at work. "I'm really passionate about sports and I'm trying to learn more about space discovery and technological advances that help improve our daily lives," he says. "Life is pretty short and I believe the key to success is taking a balanced approach to both personal and professional decisions."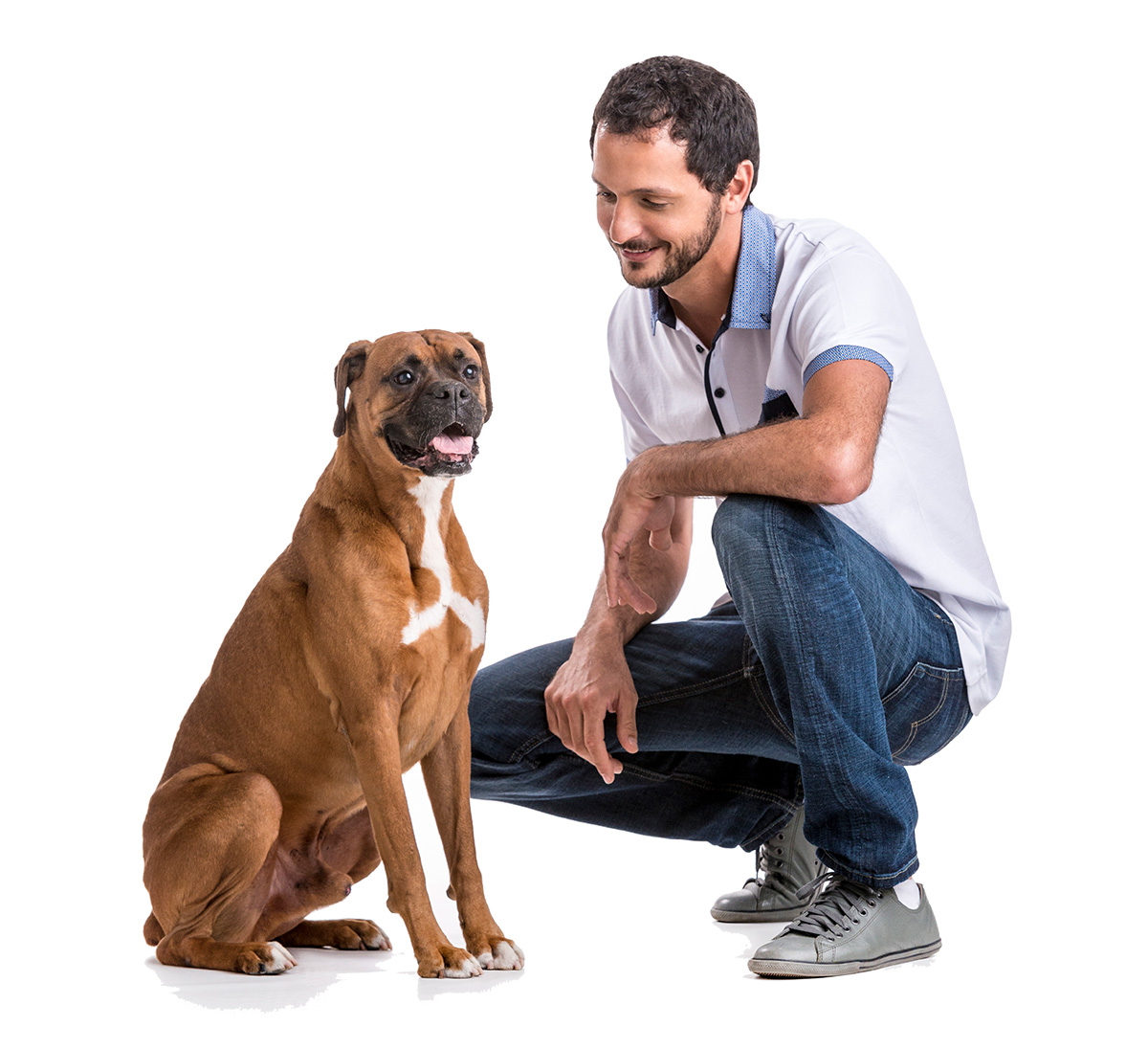 J.J. Diaz, 36
Top Dog
Animal Crackers
AnimalCrackersDelivers.com
J.J. Diaz's elevator pitch usually starts with smelly shoes. "If I'm in an elevator and someone else is in there with their dog, the latter usually starts sniffing my shoes like crazy," he quips. "Most people will start apologizing, and I just tell them: 'Don't worry, I work with dogs.'" It's that kind of sense of humor that's kept him sane in the dog-eat-dog world of pet stores. "I work hard to get to know my products and the businesses behind them," he says. "One of my favorite all-time favorite snacks are Grandma Lucy's Dog Treats — don't knock 'em 'till you've tried 'em!"