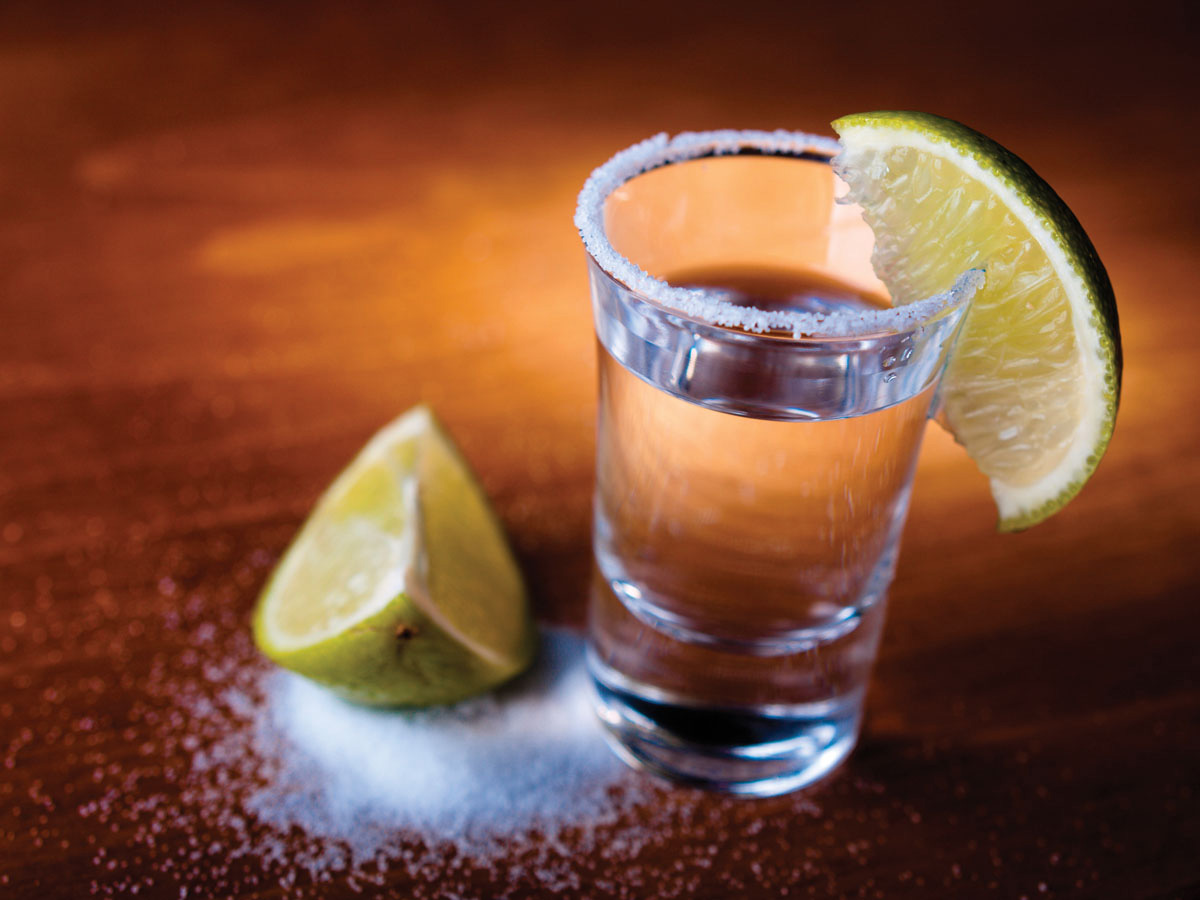 When it comes to tequila, I usually cringe with memories — or lack there of — of wild nights filled with bad mistakes and that brain-splitting hangover the next morning. Unless I'm at a decent Mexican restaurant and feeling cultural, or I'm in the mood to revisit my early 20's, I usually steer clear of the liquid death that is tequila.
So when a mixologist friend of mine invited me to a tequila tasting, I told him he was crazy. Never being one to turn down a drink, he pressed the issue. What followed was my re-telling of a few choice stories of my dark history with tequila. He had a good laugh and told me that this would be different; he swore that my terrible time was due to the brand I was drinking, either the bottom of the barrel, or that over-priced stuff college kids drink, so I agreed.
The tasting was held at the Indian Creek Hotel on Miami Beach, home of The Broken Shaker, a pop-up bar from the guys at Bar Lab, Elad Zvi & Gabriel Orta, arguably the best mixologists in Florida.
Our evening started with Carlos Camarena, the 3rd-generation Master Distiller of El Tesoro De Don Felipe, the brand we were to taste. After talking amongst ourselves and sipping on cocktails, we moved on to the main event, shots of the brand's 4 different tequilas, served straight up at room temperature.
Well, their tequilas — Platinum, Resposado, Anejo and Paradiso — where simply amazing. In fact, they were so good, I could've sworn I had never tasted a drop of tequila in my life before this…elegant and smooth, with each sip getting richer and smokier.
So what was so different? The answer, as Carlos explained, is in how they make their tequila, which has not changed in over 60 years. To start with, everything is done by hand in small batches, something rarely attempted by other distillers because it's such an expensive process. Secondly, they were growing blue agave, the essence of tequila, on their estate organically before it was popular. And lastly, they distill their tequila to precisely 80 proof, so not a drop of water is added to dilute it, something that no other distiller can claim.
For those looking to try a wide range of different tequilas in town, try Brickell's Rosa Mexicano, Midtown's Mercadito and Miami Beach's Lolita Cocina & Tequila Bar, all of which feature some of the biggest selections around. If you who prefer to imbibe at home, some other great brands to sip on are Arette, Gran Centenario and Chinaco.