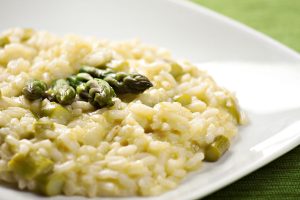 United Nation
King Vittorio Emanuele II and Pazzo Ristorante share a common achievement, they both united Italy. The monarch used political savvy, while the restaurant recruited from each of the 20 regions to create an epic menu. From Veneto comes a starter that will beat a royal flush, Poker Di Mare Carpaccio, a flight of fresh grouper, tender octopus, paper-thin prawns and shaved salmon dressed to impress the palate. Speck & Asparagus Risotto thickened with semi-soft robiola piemonte cheese represents the affectionate spirit of Lombardy, but the Piedmontese have the final say with dessert. The Northerners inspired a vanilla-spiced Panna Cotta that's so airy it seems in danger of collapsing under the weight of strawberry coulis. Treat yourself like royalty at 2525 SW 3rd Ave.; Facebook.com/PazzoRistoranteMiami.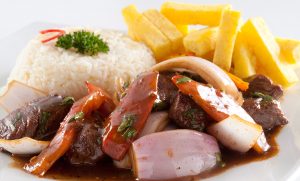 Andean Expedition
Embarcadero 41's Lomo Saltado, a wok-seared stir-fry of beef tenderloin, steak fries, ripe tomato, soy sauce reduction and red onion flambéed with pisco, will assure you have enough energy to climb the mountainous Huascarán National Park in Ancash, Peru, or watch someone else do it on Netflix. Parihuela, the Peruvian response to the San Franciscan Cioppino seafood stew, warms you like a Máncoran Beach summer, but is light enough to still allow you to enjoy an after-dinner dip in the ocean. Liberal amounts of calamari, crabmeat, fish, scallops and shrimp swim in an ají panca chile-spiked broth peppered with cilantro leaves that float on the surface like fragrant driftwood. See and savor the sights at 168 SE 1st St.; Embarcadero41.com.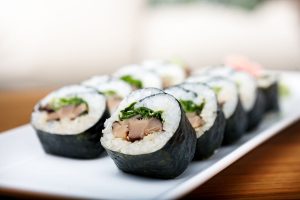 Market Haul
A nondescript storefront on the first floor of an equally stark office building hides a portal to a sushi paradise; Japanese Market & Sushi Deli. There are just as many items on the menu as there are rules to follow, but trust that it's worth it. Google Translate expectedly informs you that Ume Shiso Kyuri Zushi is a pickled plum, basil-like perilla herb and cucumber roll which paradoxically is both salty and refreshing. While waiting for your next course, browse the selection of more than 50 sakés to drink or to go. Seasonally imported from Tokyo, the Sayori, or needle fish, is bound to seasoned rice by a pea-sized amount of hand-grated wasabi then painted with a light coat of shoyu to offset its candy-sweet flavor. Roll over to 1412 79th St. Cswy. and try it for yourself.