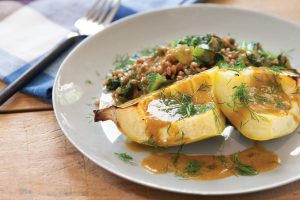 Healthy Choice
Hate doing all that measuring and counting calories? Blue Apron does it for you, sending you original recipes for full meals of a healthy 500-700 calories, along with all the ingredients to cook them. They promise their produce is even fresher than the supermarket, and everything is perfectly pre-portioned to cut out the waste; Starting at $9.99, BlueApron.com.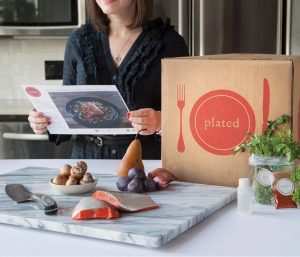 Restaurant Quality
Wish you could bring it to the table like Thomas Keller or Gordon Ramsey? Plated gives you the chance. Every week, they feature 7 recipes designed by top chefs. Pick your favorites and you'll get all the ingredients you need to whip them up delivered right to your door. Plus, they offer a nice balance of meat, fish and vegetarian options all year long; $15 per plate, Plated.com.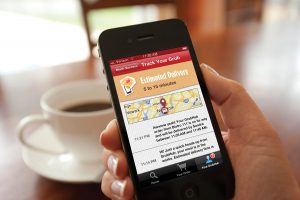 Ready Made
Don't feel like cooking all the time? Well, those are the nights you should turn to GrubHub.com. The resource goes way beyond the usual takeout options, letting you choose from top-tier restaurants to perfectly greasy spoons — a whole host of places you probably never dreamed might offer pick-up or delivery. You can even use their "Track Your Grub" system to see just when your chow is ready; GrubHub.com.
Fresh Start
One of the most exciting new technologies in facial rejuvenation is the nonablative fractionated resurfacing laser which uses a special wavelength. This laser can help tighten skin, and is especially helpful in improving the appearance of scars and stretch marks. It sends microscopic channels of heat down into the tissue, which results in the production of new collagen. The laser will help to improve the texture of hard or irregular scars, and helps to blend in the color with the surrounding normal skin. It can be used as soon as 6 weeks after a surgery or injury, but is also effective for old scars. It usually requires up to 4 monthly treatments to see maximal improvement. Best of all, the in-office treatment is performed with topical anesthesia, and there is little or no downtime involved.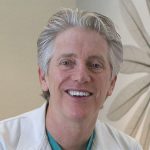 ABOUT THE AUTHOR
Dr. John J. Martin, MD, specializes in eye, facial and neck rejuvenation, as well as laser and other non-surgical treatment for vascular and pigment problems. He received his medical degree at Harvard Medical School, and is a member of the American Academy of Facial Plastic & Reconstructive Surgery. For a consultation, call 305.444.5950 or visit his website at JohnMartinMD.com.