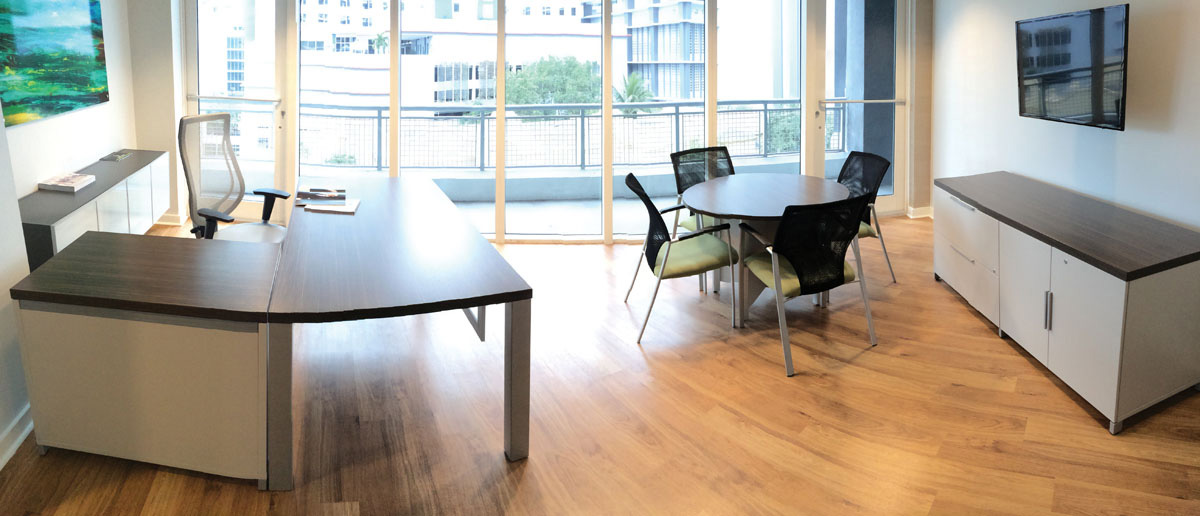 Whether you're looking for a one-of-a-kind executive suite with the full range of services included, or simply a prestigious virtual office address in the heart of Brickell, Seven Met Suites will support you every step of the way by offering you the flexibility of working your way and under your terms; 786.502.3220, SevenMetSuites.com. — Jacquelyn Benson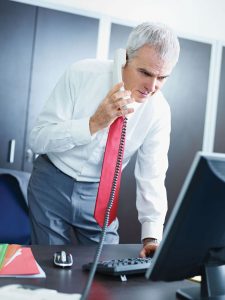 Rise Up
Research is piling up about the ill effects of spending all day sitting at our desks, making working on our feet a more and more attractive option. The Kinetic Desk makes for a perfect compromise between comfort and fitness, swapping from a sitting to standing configuration automatically and intuitively. It even comes with a built-in sensor that tracks how long you've been working so you can make the switch from rear to feet; $3,890, StirWorks.com. — Jacquelyn Benson
Clever Seats
You spend hours every day using it, so it's no wonder the right desk chair can make the difference between a comfortable experience or a whole load of sore muscles. Here are 3 of our top ergonomic picks.
TEXT BY YOSHI SANZ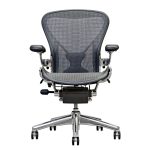 Classic Choice
Since its debut, the Herman Miller Aeron has revolutionized the notion of what a desk chair should be. This highly ergonomic seat also boasts an iconic modern design, and is completely adaptable to a range of body types; $1,249, HermanMiller.com.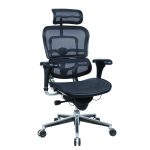 Space Age
It looks like something Star Trek's Captain Kirk might sit in, but this Raynor Ergohuman V2 Chair is meant for your office, not for outer space. We love its full-body support, 5-position back angle and 4-way armrests; $659, Ergohuman.com.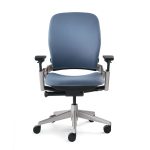 Simple Pleasure
It might not look like a high-tech chair at first glance, but the Leap builds an extreme level of adjustability into this simple, traditional design, including a pair of patented systems for providing optimal back support; $889, Steelcase.com.