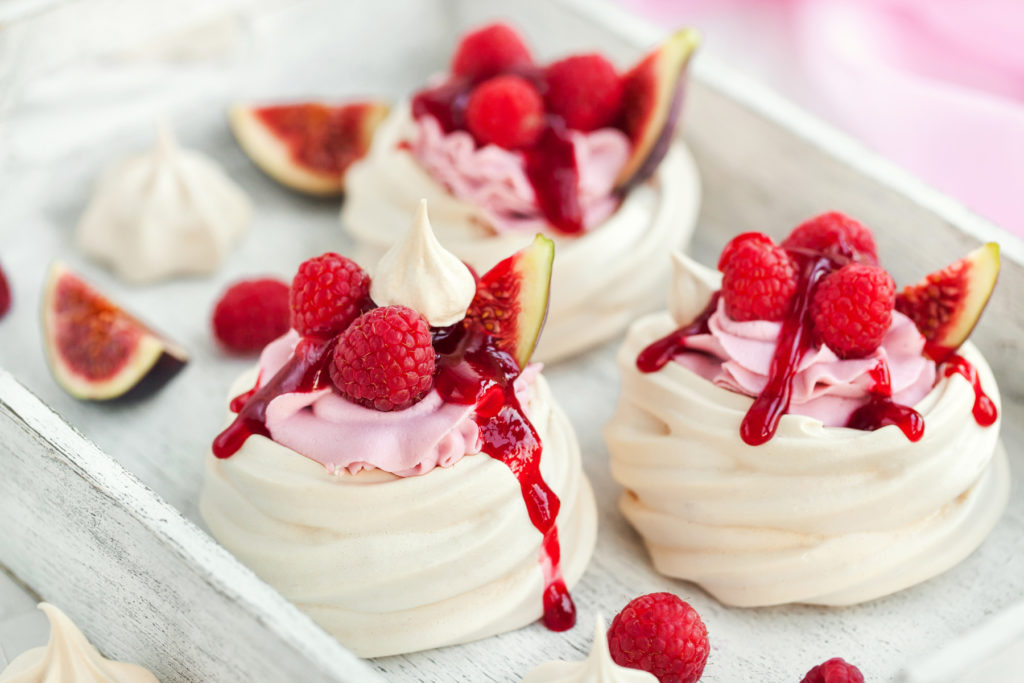 "When talking about desserts like the Pavlova, you think of two things: The classical side and the risky side — the best desserts have a little bit of both!"— Wilfredo Ulacio, Bocas Group Executive Pastry Chef
The Pavlova, made from a meringue crust, topped with whipped cream and strawberries, was named after the greatest ballerina of her time — Anna Matveyevna Pavlova (1881-1931). The pastry was created in 1926 during Pavlova's tour of Australia and New Zealand. It is said that when Anna danced, she was so lithe and graceful, she appeared to "soar as though on wings." From this you can gather that the dessert is light and airy.
Born in Russia, Pavlova was the principal dancer for the Imperial Russian Ballet and the Ballets Russes of Sergei Diaghilev. She rose quickly through the ranks, and just a few years into her ballet career, she successfully danced the difficult part of "Giselle." Around the same time, she began performing "The Dying Swan," another complex work that became her signature. Shortly thereafter, she was promoted to Prima Ballerina and became the most influential star of her time.
So is a Pavlova a meringue or not? That's the age-old question on everyone's mind. The answer eludes many. "Well, the real difference is that there is an acid-like vinegar and some sifted corn flour added to the dessert, giving it a softer inside," says Corporate Executive Chef Dewey Losasso. "Of course, the traditional berries are great to add, but don't limit yourself! Add a little grated orange zest, even remove the berries and substitute some local dragonfruit or mango. It all comes together with a classic glass of Champagne or Cava."